If you're looking for a new cat litter, you don't have to always stick to traditional clay-based litter. You have many different types of cat litter to choose from, and many of the options are sustainable and even offer many benefits when compared with clay litters. Each alternative to cat litter has its own pros and cons, but it's worth considering any of these options if you're thinking of changing things up. With so many litters to choose from, though, it can be difficult to know which is right for you — and that's why we've highlighted what you need to know about each type of litter.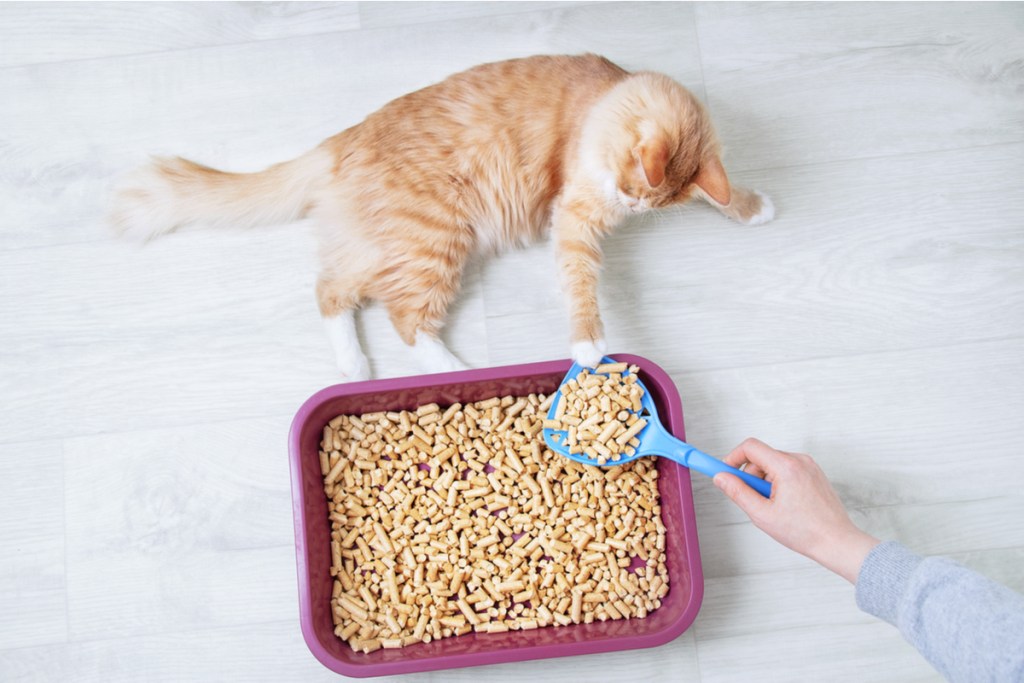 Paper litter
Paper litter is made of recycled paper, so you can feel good about putting old paper to a new use. Many commercial products feature paper pellets that are highly absorbent. These pellets typically aren't scented, which is an advantage for cats and their owners who are sensitive to smells. These litters tend to stay in the litter box well, rather than being tracked all over your house.
Paper litter is available commercially. Products like Yesterday's News make it easy to buy and use a paper-based litter. Alternatively, you can also make your own paper litter out of old newspapers. This process is a bit labor-intensive, and you'll need to do some planning to make sure you have plenty of litter ready when you need it. But it also can be nice to recycle your newspapers and not have to buy commercial litter.
Paper litter has many benefits, but some cats aren't wild about its texture. This type of litter also doesn't clump, which can make cleaning a litter box more difficult.
Corn and wheat litters
Corn and wheat litters are pelleted litters made of natural ingredients. Both corn and wheat litters are eco-friendly and are considered to be flushable litters, so they can save you cleanup time, and there's less to carry out to the dumpster or trash can each day. These litters have a natural smell without strong fragrances, and when paired with their flushable design, this can cut down on stinky odors. Corn and wheat litters produce minimal dust, which can keep your home cleaner than clay litter can.
Corn and wheat litters do have some downsides, though. Cats with a sensitivity to either corn or wheat may have an allergic reaction to the litter. These litters are pellets, and they can be hard on sensitive paws. Corn and wheat litters are slightly more expensive than clay litters, so you'll need to consider whether the benefits they offer are worth the extra cost.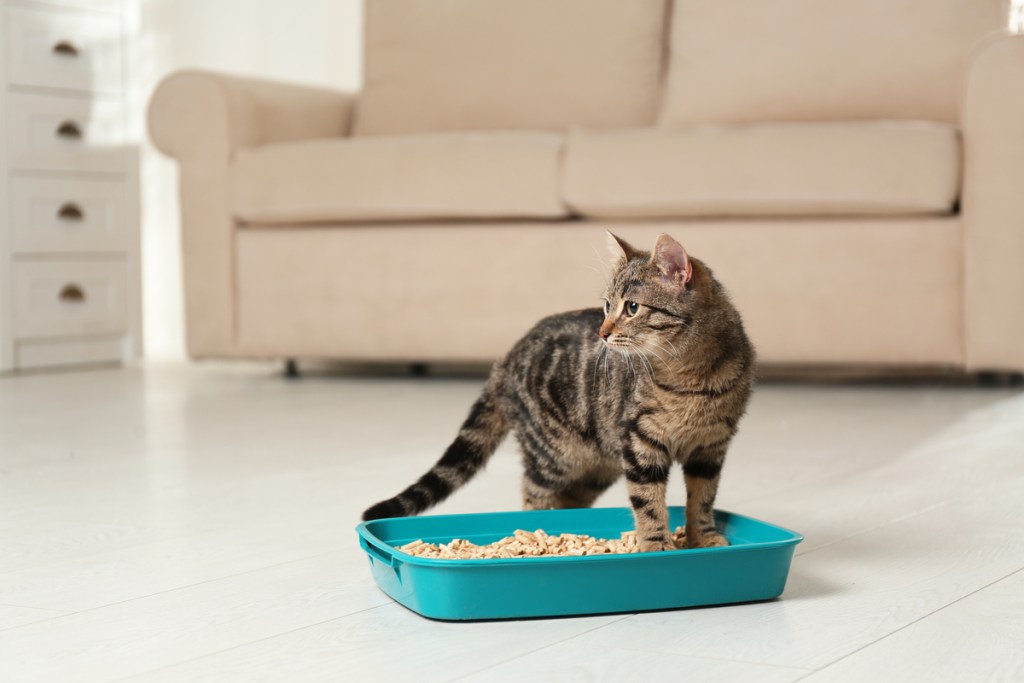 Coconut litter
Coconut litter, such as CatSpot Litter, is made entirely of coconut, making it a natural and safe addition to your cat's litter box. Coconut litter is made of the fruit's husk, making this litter renewable. This litter is highly absorbent, and it weighs much less than clay litter, so it's easier to handle and use. Coconut litter is dust-free and hypoallergenic, helping to keep your home clean and your cat healthy. It's even flushable for easy cleanup and minimal mess.
There are some downsides to coconut litter, though. It doesn't clump, so cleaning the litter box can take some work, especially in a multi-cat home. Insects may be attracted to this litter, so using a covered litter box is advisable. While coconut litter has many benefits, it's significantly more expensive than clumping litter. (It's also more absorbent, which may mean you can use less to help offset some of the extra expense.)
If you decide to give one of these alternative cat litters a try, then be sure to incorporate the new litter gradually. Suddenly changing the litter can cause your cat to boycott the litter box. Instead, add in a little new litter while keeping most of your cat's old litter. Slowly increase the amount of new litter while decreasing the old litter. This slow transition can help increase the chances that your cat will accept the new litter. Still, all cats are individuals, so don't be surprised if you need to try a few different litter types before you find out just what your cat prefers.
Editors' Recommendations