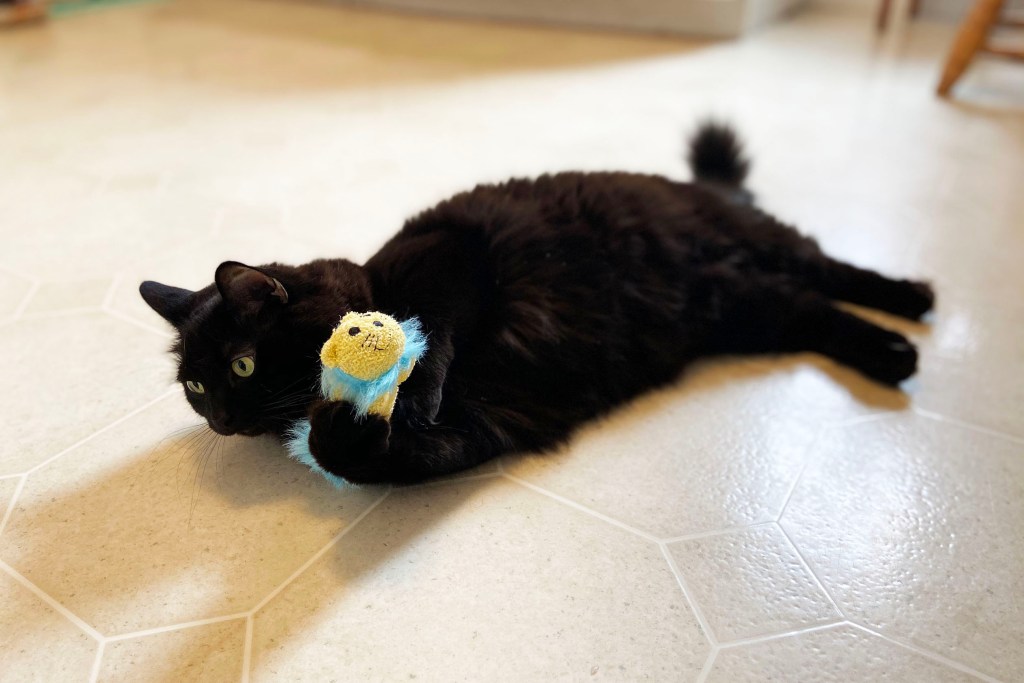 My cats are not the harshest of critics when it comes to toys. They're content to bat at twist ties and chase hair elastics around the room. What's more challenging is finding a toy that they don't quickly get bored with. With most cat toys, they will play only when I initiate a game, and still they lose interest after a few minutes. But then I found the Petmate Booda Itty Bitty Batters Lion Toy.
This toy is engaging and entertaining for cats at all levels of activeness. My younger, 5-year-old cat, Spooky, came running as soon as I opened the package. She could barely wait for me to get it out of the cardboard before she started sniffing and trying to grab the lion. When I got the toy out of its packaging, she began to play right away, batting and chasing it around the room. The toy held her attention even when I wasn't playing with her.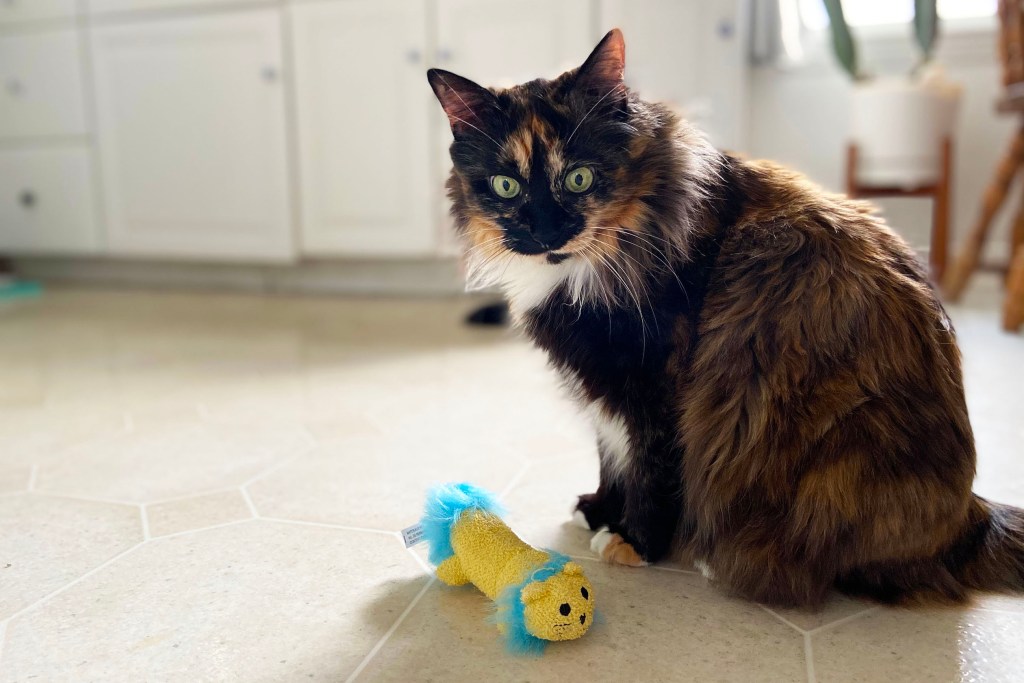 My older cat, 11-year-old Ginger, came to investigate and join in the fun. She spends the majority of her time sleeping and the rest of it eating. But when she saw the toy and sniffed it, she began playing, too, chasing the toy where I tossed it and hitting it around the room.
Part of what makes this toy so enticing is catnip. The Itty Bitty Batters Lion is stuffed with plush polyfill and catnip. It's covered with soft yellow cloth and ringed with blue faux fur to make the lion's mane and a puff tail. The design is super cute, and Spooky loved the fake-fur detail. After she was done batting the toy around, Spooky laid down with it in her paws and licked the fur (which she loves to do with feathers and fur).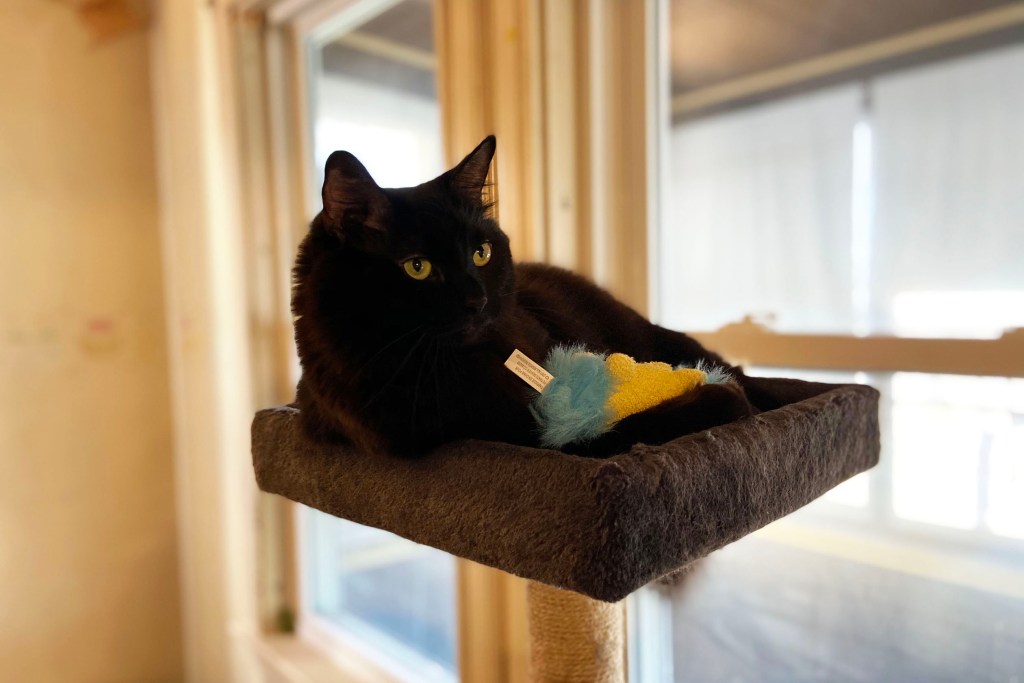 This toy is also fairly durable. The next day, Spooky and I played a game of catch with the lion on her cat tower. I tossed the toy up to her while she climbed and jumped to catch it with her paws or teeth. This is one of her favorite games, and the Petmate toy was perfect for it. After being pawed, scratched, and bitten dozens of times, the toy remains in pristine condition — no tearing or ripping. The lion is well constructed and can stand up to all sorts of rough playing. I know Spooky can't wait until the next playtime!
I would highly recommend the Petmate Itty Bitty Batters toy for cats of all ages and activity levels. Not only is the lion design adorable, but the catnip inside the toy encourages even the laziest cats to get up and play. It's durable and fun. Plus, your kitty can use it with you or on her own. Both my cats love this little lion, and yours will, too!
Want more feline-related content? Learn how to play fetch with your cat – even if it sounds a bit crazy!
Editors' Recommendations