Your cat may love a good snooze on the couch or in the recliner, but when she gets up after a nap, you might find her clawing at your favorite furniture. Cats' scratching furniture and other surfaces is a common issue, and if left unchecked, it can leave your furniture in tatters. It's important to realize that scratching is very natural for cats — it's even necessary for their health. But your cat doesn't need to target your furniture for her daily workout. With some redirection and some options, you can help your cat satisfy her instincts while still leaving your furniture intact.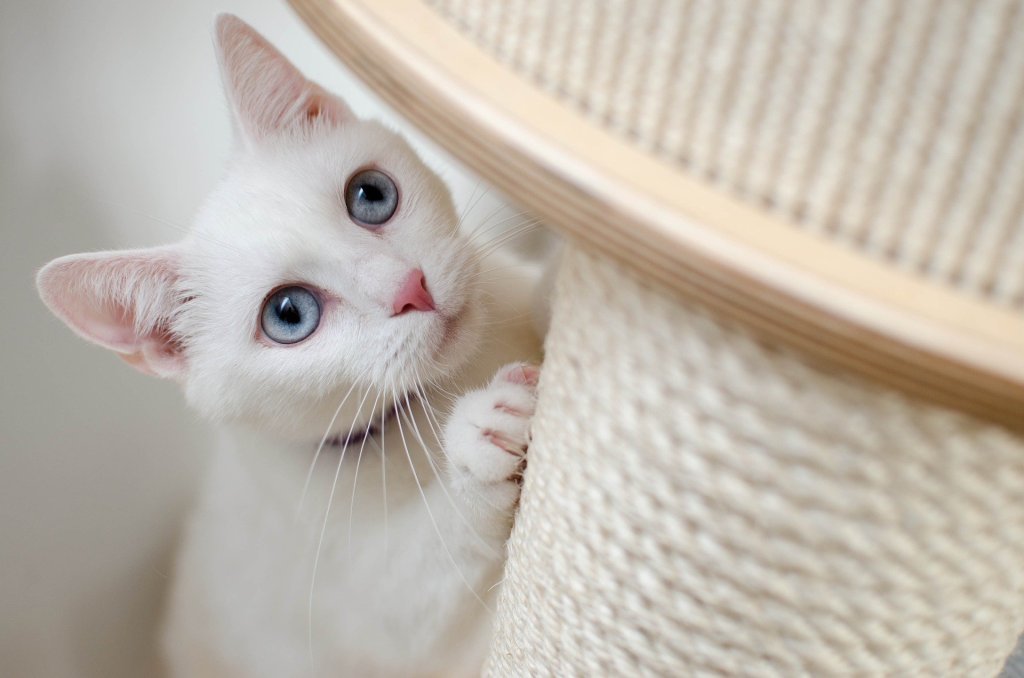 Why do cats scratch?
So, why do cats scratch things, exactly? Scratching is a natural behavior for your cat, and it serves multiple purposes. As cats scratch, they keep their nails sharp so they can climb and grip. The act of scratching also serves as a form of exercise, building up your cat's strength and flexibility.
Cats also scratch to mark their territory. They leave behind their scent in the process, and their scratch marks visually demonstrate that they've laid claim to the area.
While scratching may be instinctive and important to a cat's wellbeing, you still have ways to redirect this behavior and protect your furniture.
Provide alternative scratching objects
Your cat naturally wants to scratch, so rather than let her use your furniture, give her some substitutes she can use instead. Scratching posts, cardboard scratching boards and panels, cat trees, and even some cat toys are all designed specifically to satisfy your cat's scratching instincts. Add plenty of these objects so your cat always has an outlet for her scratching that's conveniently accessible.
Just providing your cat with new scratching surfaces isn't enough, though — you'll need to teach her to use those surfaces, too. You can apply a few different techniques to make these objects appealing:
Start with carefully positioning the objects. If your cat has been scratching the edge of your couch, put the scratching post directly in front of that target area. As your cat learns to use the scratching post, you can gradually move it away from the couch.
Add some catnip to any scratching posts or substitutes to help grab your cat's interest. When playing with your cat, toss toys near and onto these scratching objects to encourage play and to get your cat used to the surfaces.
It might be tempting to hold your cat near a scratching post and to place her paws on the post so she gets the hang of its intended use, but avoid this. You're likely to frighten your cat and make her avoid the post. Be patient; it's important for your cat to discover the scratching post on her own.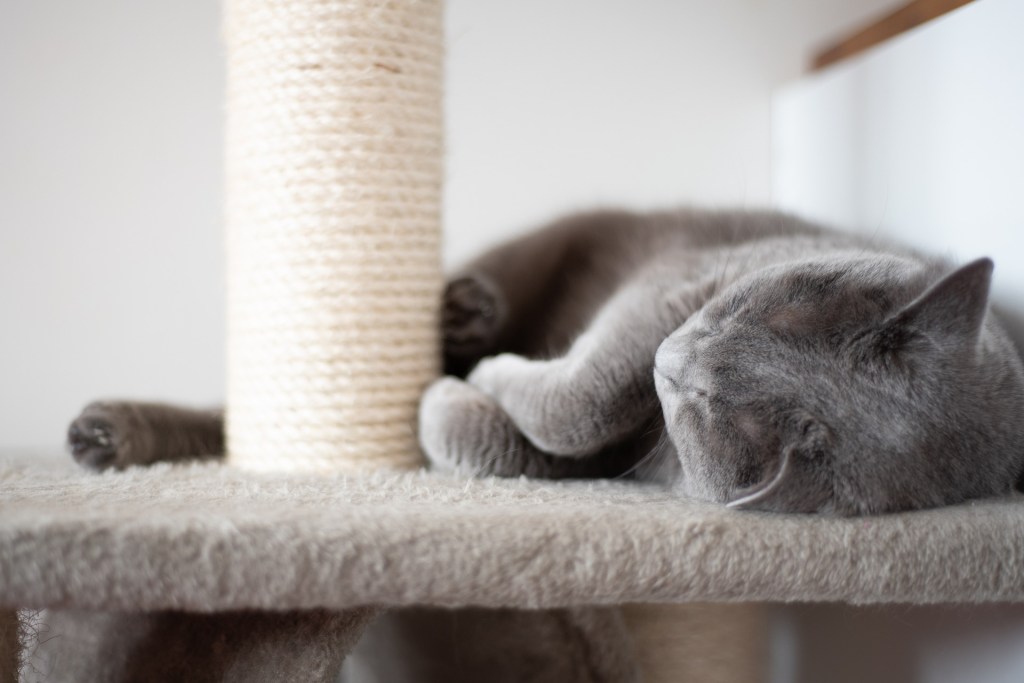 Protect your furniture
Redirecting your cat to scratch appropriate objects is the first step in protecting your furniture, but there are other ways to keep your furniture safe:
Start by keeping your cat's claws trimmed. A cat who has shorter claws will be less likely to put holes in your furniture if she leaps onto the couch or climbs onto a chair. If you haven't trimmed your cat's claws before, your vet should be able to teach you how during your next appointment.
Consider the different ways you can protect the furniture that your cat targets. Covering those areas with double-sided tape or tinfoil creates a surface that your cat won't enjoy scratching. You might also put a vinyl slipcover over a chair or a couch when it's not in use for extra protection.
If you find your cat actively scratching the furniture, you can correct her with a quick "No" or "Ahh." You need to make the correction immediately, so your cat associates this with the scratching behavior. When your cat scratches a scratching post, praise her with a soft, gentle tone.
Your cat isn't actually trying to destroy your furniture, but lots of scratching can absolutely leave your couch, chair, and other items in shreds. Redirecting this scratching behavior takes time and effort, as well as plenty of patience. It also takes vigilance, and you'll need to be available to supervise your cat and ensure she has moved on from your furniture and is focusing on the replacements you've provided. You may want to close the doors to rooms with some of your cat's favorite furniture when you're not around or ensure the items are all thoroughly covered up and protected. With time, your cat will enjoy scratching posts and other substitutes more and more, and you won't have to worry about protecting your furniture.
Editors' Recommendations