The arrival of fall means there will be all sorts of delicious foods available in the stores. Cranberries, carrots, turkey, and pumpkin are just a few of those great foods, and even better, they're often on sale. These foods are highly nutritious for your cat, and they make for great treat ingredients. But rather than buying manufactured cat treats with these ingredients, you can make your cat some tasty treats in your own kitchen. These four homemade fall cat treat recipes all use popular seasonal ingredients. They make tasty, nutritious goodies your cat is sure to love.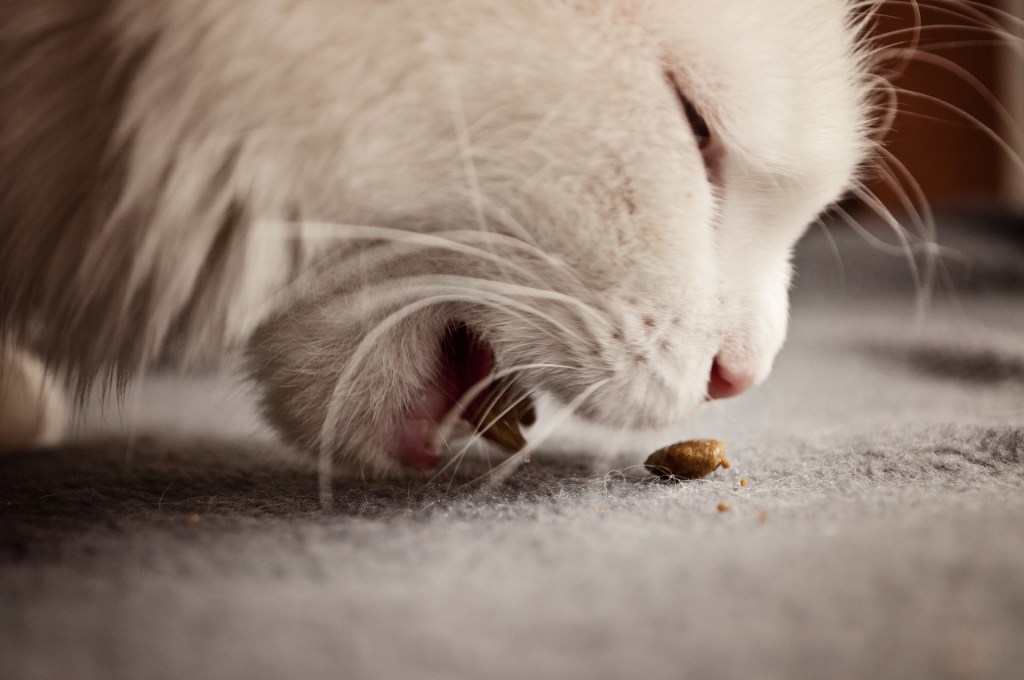 Pumpkin-and-tuna cat treats
Not only do these pumpkin-and-tuna cat treats have tasty pumpkin in them, but they also have carrots and catnip to make them extra delicious. Pumpkin is a great ingredient to feed your cat, since it provides added fiber and can help treat both diarrhea and constipation.
These treats require minimal preparation, and the tempting tuna flavor makes them appealing to even picky cats. You can leave the catnip out if your kitty isn't wild about it. When stored in an airtight container, these treats will stay fresh for about a week, giving your cat plenty of time to enjoy them.
Carrot-and-catnip cat treats
These tasty carrot-and-catnip cat treats feature plenty of catnip paired with shredded carrots, making them nutritious and delicious, too. The recipe recommends you use a pizza wheel to easily cut up the treats. This wheel gives you control over treat sizing, so you can make them the purr-fect size for your cat.
Depending on how long you bake the treats for, you can get a chewy or a crunchy texture, so you can customize them to your cat's preference. They'll keep for about a week in the fridge, or freeze them to make them last longer.
Salmon-and-sweet-potato cat treats
These salmon-and-sweet-potato cat treats are an easy way to ensure your cat gets plenty of protein in his diet. In fact, these treats are full of quality ingredients that can support your cat's health. Salmon is packed with omega-3 fatty acids, which promote a healthy coat and heart. It's also loaded with nutrients that support your cat's immune system health.
Just as nutritious as the salmon is the sweet potato. Sweet potato delivers plenty of fiber and antioxidants for digestive and immune system health. While this recipe features a cute fish mold, you can make these treats in the mold of your choice. Plan on freezing them for at least a few hours, and then watch your kitty go crazy over their delicious taste.
Chicken-and-cranberry cat treats
When you're stocking up on cranberries for Thanksgiving, don't forget to pick up an extra pack so you can make these fabulous chicken-and-cranberry cat treats. Cranberries can help support urinary health in your cat — just be sure to use only unsweetened cranberries for this recipe.
You can use the chicken that the recipe features or choose another meat that your cat loves, like turkey or beef. Just make sure the meat is cooked thoroughly.
These treats require minimal prep and take only about 15 minutes to bake, so your cat will be feasting on them soon.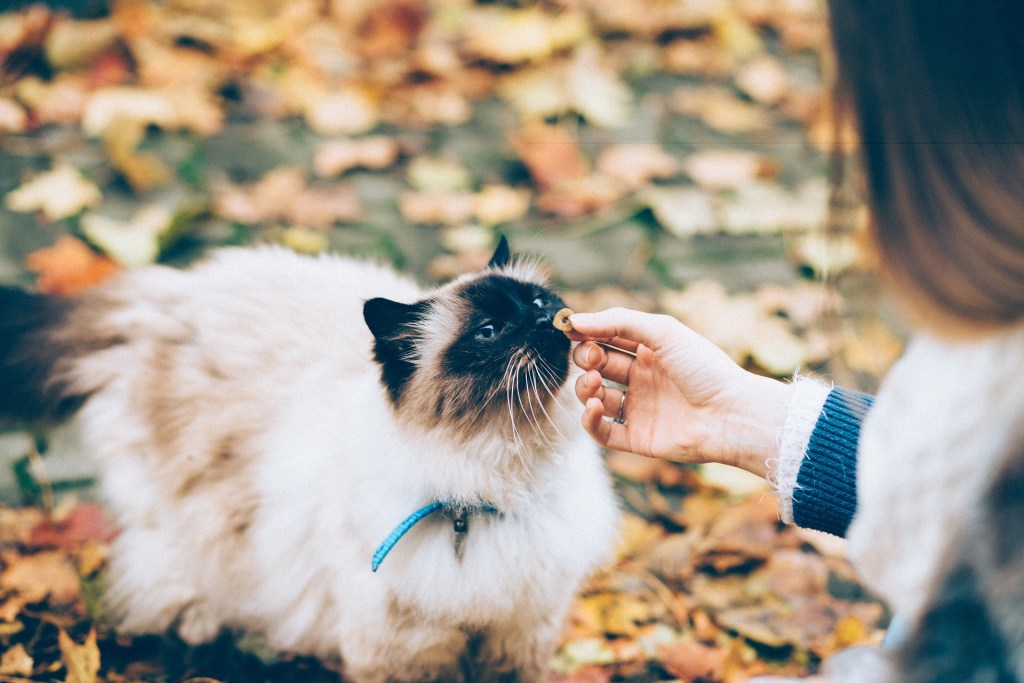 Additional tips when cooking for your cat
When you're preparing any of these recipes, make sure you choose pure ingredients with no additives. For example, if you're working with canned pumpkin, buy only canned pumpkin and not pumpkin pie filling, which has extra spices. These additives could upset your cat's stomach, and some could even be toxic.
Think about the ideal treat size for your cat. You don't want treats so big that they're difficult for your cat to chew, and oversized treats mean you'll be giving your cat extra calories, too.
When you introduce new treats to your cat, always do this slowly. You may be proud of your new creation, but feeding your cat too many treats can cause an upset stomach. Instead, feed just a few treats per day, and if your cat is prone to an upset stomach, restrict yourself to feeding just one treat per day until you know he's well adjusted to the change. Sudden dietary changes aren't healthy for cats, and your treats will count toward this. With careful, gradual introductions, your cat can safely enjoy the treats that you worked so hard to prepare for him.
Editors' Recommendations