As cats age, their dietary needs change, and your veterinarian may recommend switching to a liquid diet for cats. Whether they have a medical issue or simply can't handle solid food anymore, a liquid diet can be essential to ensure you're meeting your cat's nutritional needs.
But finding a healthy liquid cat food that your kitty will enjoy can be a challenge. Cats are finicky, especially about their food, so you may need to try an assortment before you find their fave. Here are some of the best liquid cat food varieties to test out with your cat.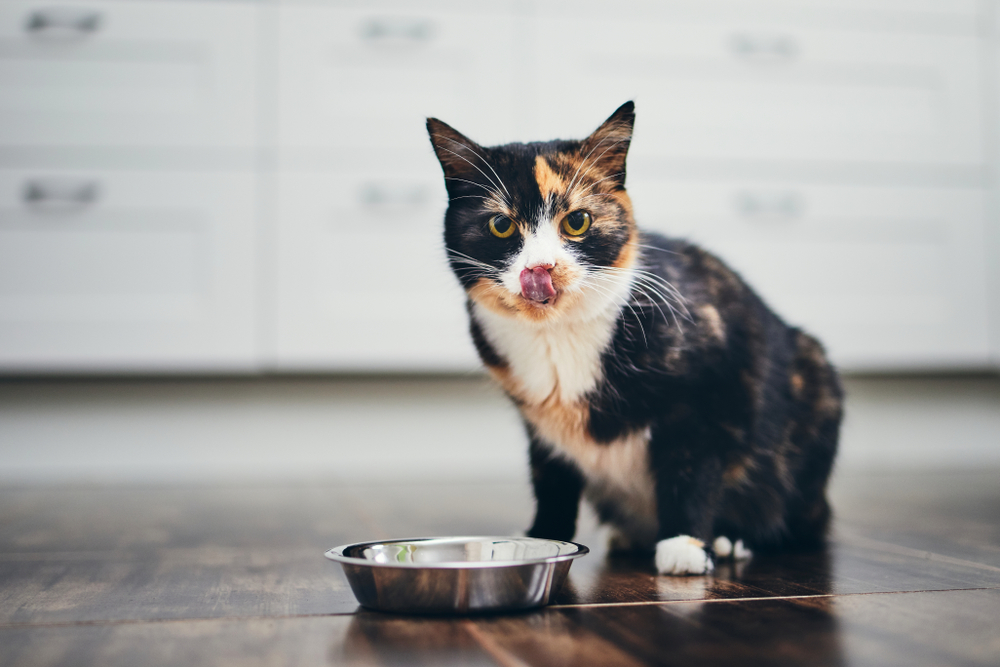 Solid Gold Holistic Delights Creamy Bisque
Solid Gold Holistic Delights Creamy Bisque is a gluten-free liquid cat food. Each packet is a complete, balanced meal for your cat, offering the nutrients she needs for the day. Solid Gold offers this food in a variety of flavors, including chicken, salmon, tuna, and beef, all of which have a coconut milk base. Coconut milk provides plenty of calcium to support strong bones and makes the bisque especially palatable.
Fancy Feast Gourmet Broths Variety Pack
Fancy Feast is incredibly popular among cat owners and their pets alike. Its gourmet broths are made of high-quality ingredients and don't contain any by-products or fillers. The variety pack has favorites like salmon, tuna, chicken, and shrimp. Each packet is preportioned to be a complete meal for your cat, making it healthy for your kitty and convenient for you.
Hartz Lickable Wet Cat Treats
Hartz Lickable Wet Cat Treats are available in various flavors (chicken and seafood), textures, and sizes. You can choose from stews, bisques, chowders, and squeeze tubes, making it simple to find a texture that your senior kitty will enjoy. This high-calorie liquid cat food also contains added vitamins B and E to support older cats' health needs.
Tiki Cat Savory Broth
Your cat can enjoy this tasty liquid food on its own or as an add-on to dry food. Tiki Cat Savory Broth adds flavor, hydration, and nutrients to any cat's diet. Its 94% moisture content makes it an excellent option for kitties who don't drink enough water during the day. The food is available in several flavors, like salmon, tuna, beef, chicken, and duck. Additionally, the broths are all grain-free and made of high-quality ingredients.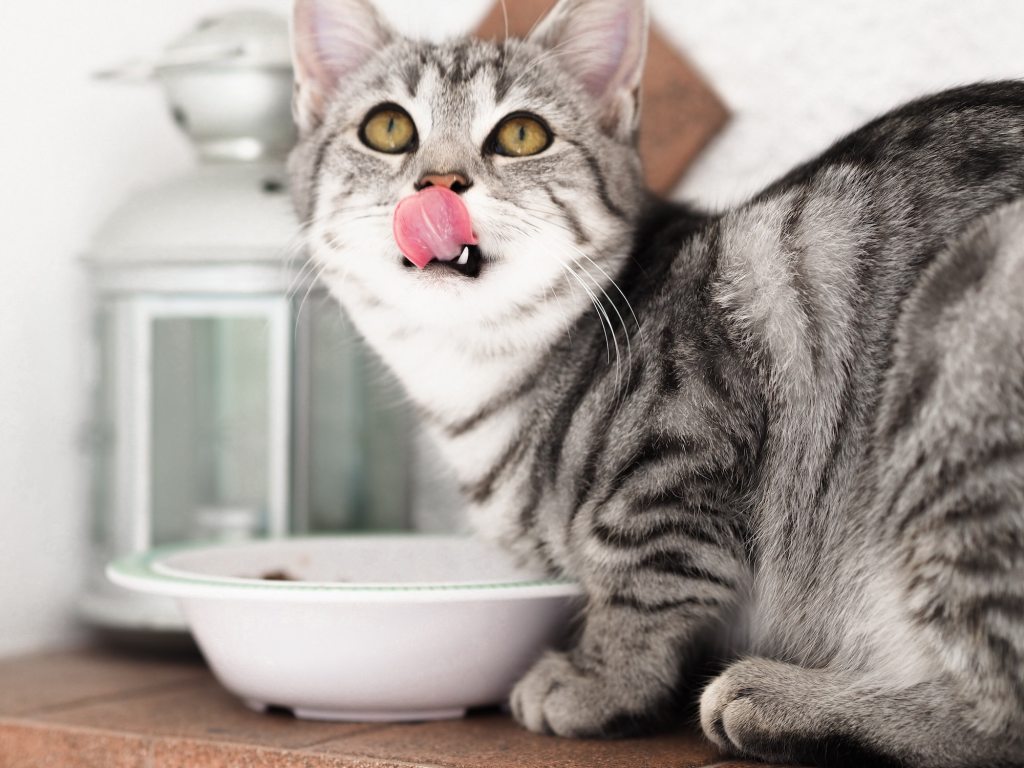 For senior kitties, liquid foods offer great nutritional value that's easy to eat and digest. It can help your cat get the vitamins and nutrients she needs and keep her hydrated, too. No matter how old your cat is, liquid food is a tasty and healthy treat.
While liquid foods may not be as common as dry or other wet foods, there are still plenty of excellent brands on the market. Tiki Cat, Fancy Feast, and all the foods listed above provide your cat with balanced nutrition in easy-to-serve containers. Whichever one you try, you're sure to find a food that your kitty will crave.
Editors' Recommendations