Dogs can't tell you if something is wrong. The reasons behind a dog's stench may be varied — and it's up to you to watch for clues that something may be up with your furry friend. Maybe your pet is unusually smelly or is showing signs of discomfort. Small signals can alert you that there may be a problem with your furry baby, so pay close attention.
Your dog's ears are their own little environment, so a change in odor can often signal a more significant issue. You need to get your dog's health checked out if there's an odor, and while you're waiting for your appointment, here's what you need to know.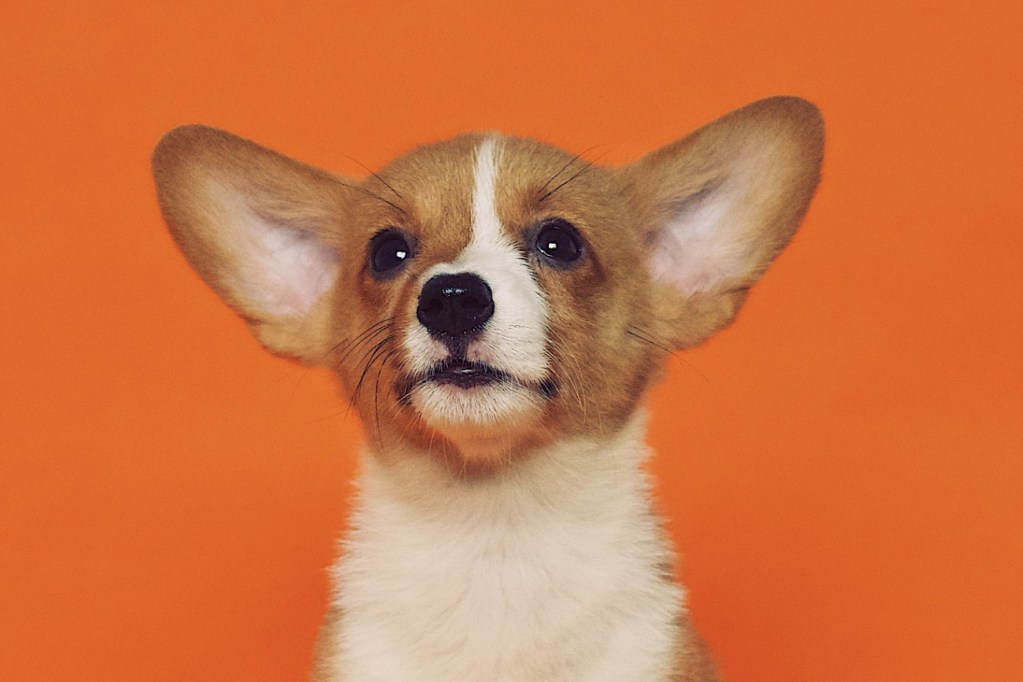 My dog's ears smell: The basics
There are a few reasons your dog's ears can smell, and a lot of it has to do with the way your dog's ears are formed. Most dogs have coverings over their ears called a "pinna" that creates the perfect environment for bacterial growth.
Bacteria love a moist, dark environment, so it's essential to check your dog's ears regularly. The smell, appearance, and even your dog's behavior can show you a lot about your dog's overall health.
Dirty ears
If you detect a small odor and take a look at your dog's ears, you might notice that they are covered in wax. Once you clean out your dog's ears, you may see a significant reduction in odor. The wax buildup may be helping odor-causing bacteria to cling to your puppy's ears, so put cleaning on your schedule regularly. Ear health could be just a matter of regular cleaning.
Ear infections
If your dog's ears are infected, that could also cause odors. Dogs with ears that regularly dip into the food or water could be at high risk for infections because of built-up moisture. Ear infections will require vet treatments. You may also need to trim your dog's ear fur often to help cut down on moisture. Regular cleanings could also be a good idea to reduce the risk of infections.
Inflammation
Allergies, ear mites, or other issues can cause inflammations. These inflammations can cause your dog's ears to make more wax and attract the bacteria that causes odors. If this is the case, cleaning the ears isn't the only solution. You need to address the issue at the root. Head to your vet to uncover the true reason your dog is experiencing inflammation so that ear issues don't continue to be a problem.
Injury
If your dog has a hidden injury in the ear, it could develop an odor if not treated. Ulcers or even accidentally scratching the ear too hard can cause a smelly situation as the dog's ears try to heal on their own. It's important to check the ears regularly so that you catch any potential issues early. An injury may need nothing more than simple cleaning, but some injuries may require veterinarian intervention.
Foreign objects
Although not too common, your dog may have something lodged inside the ear. A piece of grass or dirt could be causing a small infection down in the ear canal. Once you're able to remove the foreign body, the smell should subside. In some cases, you'll be able to flush the ear canal and remove the object, but you may need to have the veterinarian remove it if it's too far inside.
Excess wax
Some dogs just produce more wax than other dogs. This wax attracts bacteria and produces odors without the presence of dirt or infections. Cleaning the wax regularly will help your dog stay more comfortable and remove odors. Your vet can advise you on what a normal amount of wax would be to protect the ear and show you how to efficiently clean out your dog's ears when it's time. Develop a plan and stick to it to help keep extra wax in check.
What to do when your dog's ears smell
If you notice a smelly ear, you shouldn't ignore it. Take the time to inspect your dog's ears to see if there's an issue such as an injury or foreign body. If you don't see anything, wash your dog's ears out gently with a wash explicitly formulated for dog ears.
If washing doesn't get rid of the odor, it could be time to take your dog to the vet. Your vet can determine if the cause of the smell is something more serious than just dirt or wax buildup and help you form a plan for maintaining your dog's ear health.
Take the time to inspect your dog's ears, so you always know if something changes. These little clues could be your chance to catch something early to keep your dog healthy and comfortable. It's essential to have a relationship with your vet so that when things come up, you have someone to turn to.
Your dog can't tell you when something is wrong, but you can still be your dog's advocate. Notice small signs, and be sure to check in with your vet. Giving your dog the best chance to be healthy and comfortable starts with noticing the little things.
Editors' Recommendations