Whether or not your dog is food motivated, finding the perfect treat may be essential to her training regimen or even her day-to-day life. Especially for more athletic dogs, treats for greyhounds need to be more than just delicious — they need to be satisfying, too. But just remember to store dog food correctly to make it last the longest it can.
The best dog treats have whole, real foods as their first ingredients — meats, produce, and whole grains (unless you opt for a grain-free food for your pup). Treats are a great way to get extra protein into your dog's diet without adding to their meals. Plus, they're a fantastic motivator. What are you waiting for?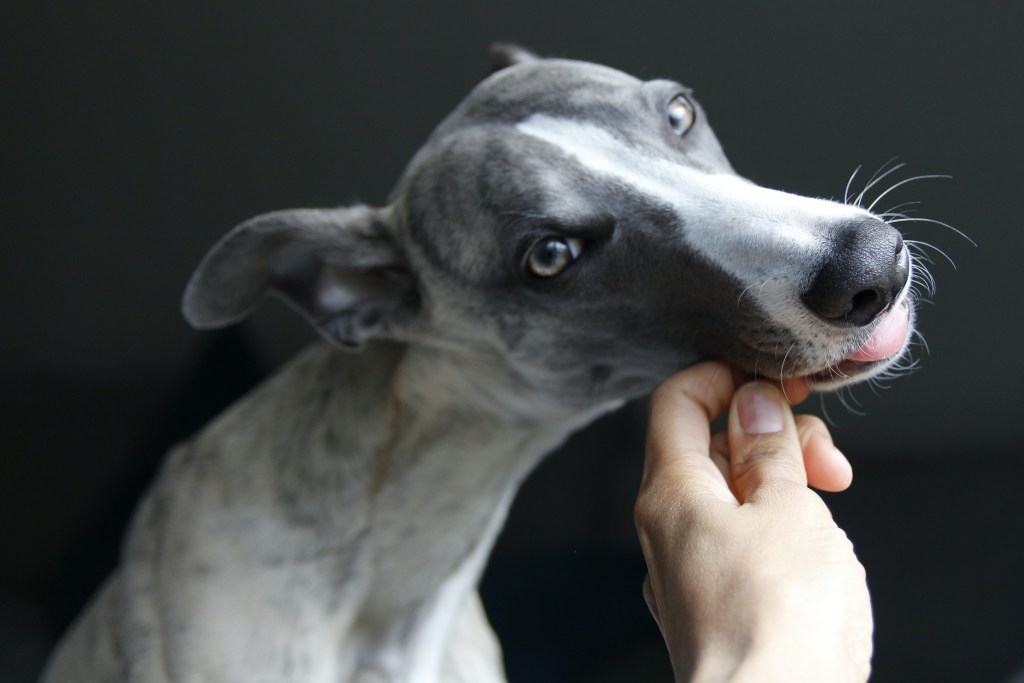 First ingredient is real deboned beef
Grain-free and gluten-free
Good for dogs with sensitivities to poultry products
These tiny treats have all of what you do want and none of what you don't. The first three ingredients in this snack are real deboned beef, potatoes, and peas, which are all full of healthy vitamins, nutrients, and carbohydrates to keep your greyhound fit and active. With added minerals and a protein-packed punch, these small bites will keep your pup full for longer, too.
You won't find any grains, gluten, or sorbic acid in these star-shaped goodies. Since there's no poultry, either, dogs with allergies and food sensitivities won't have any issues at all. Although they're already small, you can easily break them into bite-sized pieces to make training as easy — and rewarding — as pie.
No corn, wheat, artificial colors and flavors, soy, or preservatives
Real chicken is the first ingredient
Comes in a resealable bag
For greyhounds who are not sensitive to chicken or poultry products, Hill's Soft-Baked Naturals make a perfect treat for literally any time. The high-quality chicken ingredients are a great source of lean protein and energy for your athletic pup, and the absence of corn, wheat, artificial colors and flavors, soy, and preservatives will leave you feeling confident in your choices.
With a resealable bag, you won't need to worry about using these treats as quickly as you can. They'll stay soft and chewy as long as you need them to, though proper treat storage will help them last even longer!
Beef liver is the only ingredient
Good for dogs with food allergies or sensitivities
Made in the U.S.
While the benefits of freeze-dried dog treats are still being counted to this day, they're a popular choice among vets and pet parents alike. These freeze-dried goodies from Stewart combine as "The Original Dog Training Treat." These bite-sized morsels will be a perfect snack for your greyhound at any time — whether you're rewarding your pup or simply sharing a moment together. (Maybe just don't share the snack, too!)
The only ingredient is — you guessed it, beef liver. It's been freeze-dried to perfection for an excellent treat every time. The package includes a helpful guide to creating the optimal serving size for your four-legged athlete — about four treats per serving three times a day is just the right amount.
Non-GMO
Helps clean teeth and freshen breath
No artificial colors, flavors, or preservatives
Whether your greyhound prefers sweet, savory, or farm-fresh flavors, these assorted treats have it all. They're crunchy, fun-sized, and non-GMO. Not only are they all-natural, but they also help freshen your pup's breath while providing little to no fat per serving.
But how do they clean teeth and freshen breath? Their bumpy texture helps stimulate gums and gently scrape the teeth, just like a good brushing. Since they're made of whole ingredients like molasses, eggs, and oats, you know your beloved buddy is truly getting the best of the best. With recipes dating back to 1988, Blue Dog Bakery has had tons of time to evolve and perfect their canine-driven recipes. It must be pup-approved!
With these four options — plus tons of others you may come across in research — your greyhound is bound to have a lot of delicious treats in her future! No worries if it takes some time to find the perfect treat to get your dog going; they're all under $10 per bag, as are many other high-quality treats for large breeds.
Editors' Recommendations