Did you know you have a little lion running around your home? It's true! The Mandarin translation of "Shih Tzu" means "little lion," which many believe to be related to their long mane and fierce attitude. Awesome, but more likely, this name resulted from an ancient association — that of the Tibetan god of learning, who traveled with a lion-dog companion. Some dogs' individual names are even more interesting than their breed, believe it or not — check out some of the most popular!
As if their name weren't hint enough, these dogs have personality to spare. Many dog lovers appreciate the lion dog's bravery and spirit, though when they start behaving as if they own the house, things may not look so cute. So, what can you do?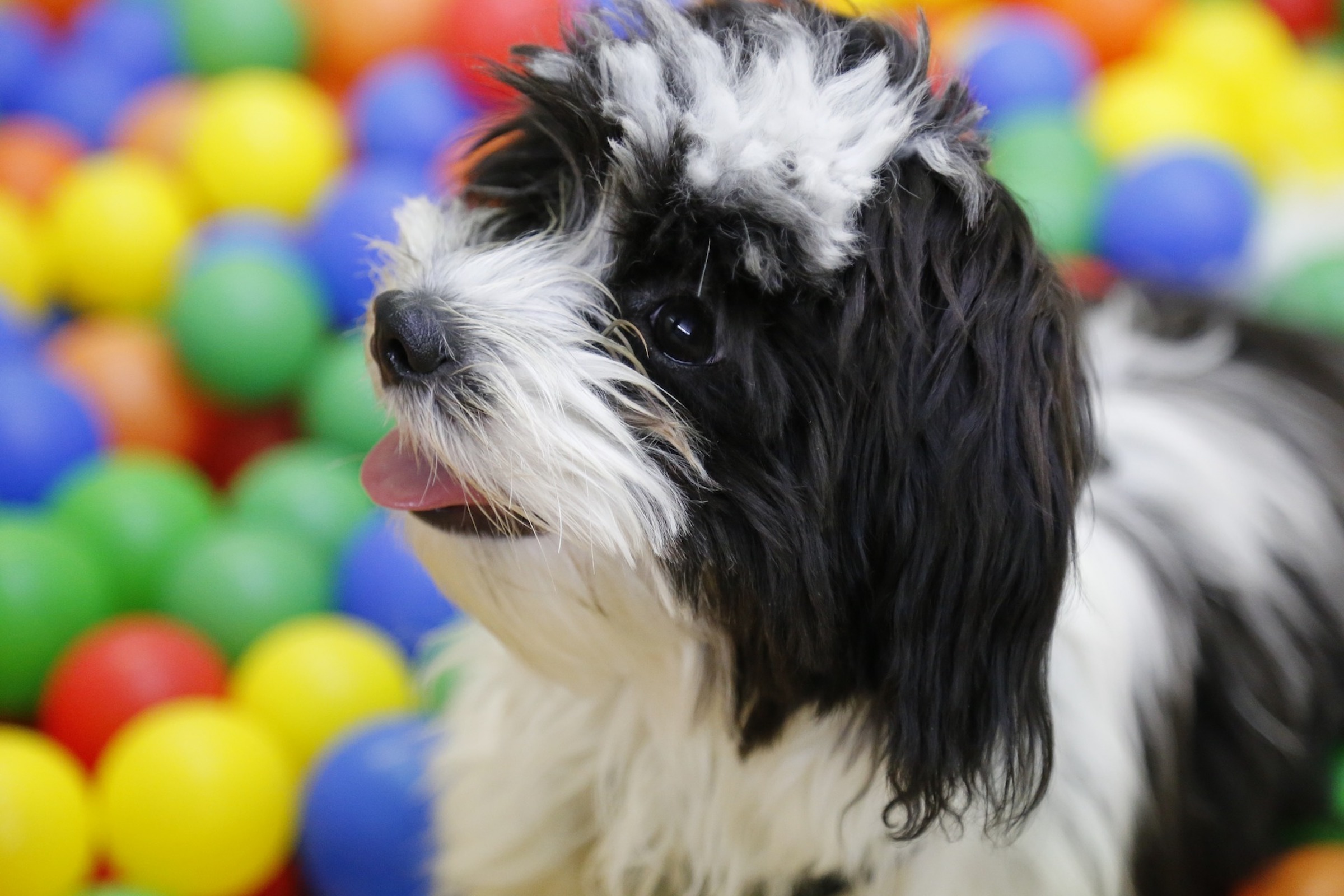 Why is it hard to train a Shih Tzu?
As sweet and adorable as Shih Tzus can be, they're known for training their owners as much as their owner trains them. After centuries of being bred in ancient Asia as palace lapdogs, they're quite used to the lap of luxury — literally! Plus, with that cute face, there's not much a determined Shih Tzu can't charm themselves into … or out of!
Because of their breeding, Shih Tzus are well-known people pleasers. They may be excited to meet new people or to greet you at the door at the end of the day, but their excitement can quickly turn into chaos. Luckily, there are a few ways to use this breed's personality to your advantage when training, so you'll have a well-behaved pup in no time!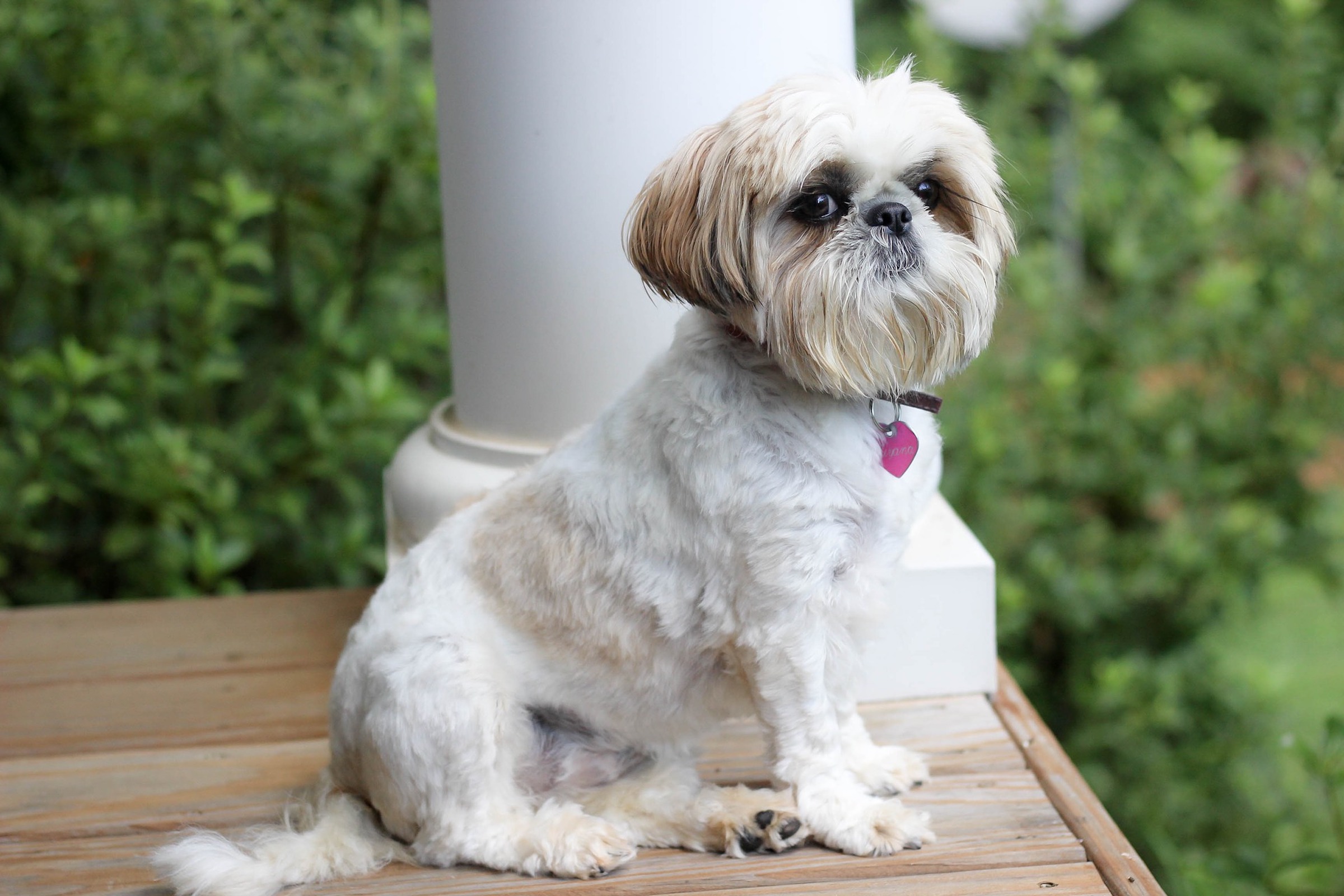 Tips for effective Shih Tzu training
1. Spend plenty of time with your Shih Tzu
As discussed above, Shih Tzus are 100% people pups. They were bred to be lapdogs — royal lapdogs — although treating them like the princes and princesses they are will guarantee you a lifelong companion. Thankfully, Shih Tzus don't need much more than a warm lap to sit on to be in heaven.
The more time you spend bonding with your dog over toys, walks, and breed-appropriate food, the easier it will be to connect with your fur baby during training. Plus, who doesn't want to schedule some extra puppy love?
2. Establish a routine when you're not home
Since Shih Tzus are so accustomed to getting their way, they may take any alone time as an opportunity to ignore whatever rules you enforce. You can't correct what you can't see, right? To prevent this, many pup parents invest in crates or ultra-luxurious beds for their Shih Tzu — anything to create a safe resting space for them while you're out.
If your dog likes plush toys, maybe try adding a fluffy blanket; if she can't resist her favorite treat, let your pup indulge in a treat-releasing toy only in this designated space. It makes the process infinitely easier when your dog likes her bed and sees it as a comfy space rather than a timeout spot for when you leave.
3. Focus on positive reinforcement
Because this breed loves the praise and attention of their owners, they'll most likely respond better to positive reinforcement than to harsh corrections. Not only is positive reinforcement more consistent (via American Shih Tzu Club), but it also creates better bonds between owner and pet. Remember, even if you're frustrated, no dog will benefit from physical punishment — no matter the breed!
Although you should be positive and kind to your dog when training, be firm. Make sure not to react to unwanted behaviors and to stay consistent. Baby steps may also be a smart idea. When you praise your little lion dog for performing the desired behavior, she'll be so excited to do it again!
4. Ignore unwanted behaviors
The other side of the equation when it comes to incorporating new behaviors is erasing the old, unwanted ones. One may think that correcting behaviors is the most effective way to teach your dog, but for companion breeds like the Shih Tzu, the opposite is more likely to be true. Instead of correcting, try ignoring undesired behaviors altogether.
Some corrections, like telling the dog "no" or blocking her access to furniture, may seem only a small inconvenience compared with how large their stubborn personalities may be. Not having your attention at all, however, will definitely make your Shih Tzu stop and think about her actions.
With their sweet faces, hypoallergenic coats, and larger-than-life personalities, Shih Tzus are sure to bring some light to your life. And now — with your newfound knowledge and insider tips on training this stubborn breed — you'll get along with your lion dog better than ever. A little training and patience go a long way for both of you. The only thing cuter than a Shih Tzu is a well-behaved Shih Tzu, after all!
Editors' Recommendations