When a person you love dies, everybody expects that you'll feel sorrow and grief and may withdraw from social activities for a while. They'll sympathize and offer support. Unfortunately, when it comes to grieving the death of an animal companion, not everyone is so understanding. Some people just can't relate to the strength of the human-animal bond. To them, the deceased animal was "just a pet" that can easily be replaced. Here are five self-care tips to help you cope with the loss of your beloved pet.
Set aside time every day to grieve
Your deceased pet was a loyal companion, a loving family member, maybe even your best friend, and you're going to feel that loss deeply. Grief experts say that mourning stirs up a wide range of emotions, including shock, sorrow, anger, fatigue, and guilt. Many feel a sense of hopelessness and heartbreak. All these feelings are normal. What's important is that you allow yourself to grieve as much or as little as you need to and for as long as it takes to reach some closure. Set aside time every day to get in touch with your feelings. You may do this by journaling, talking to a caring friend or family member, meeting with a therapist, or joining a pet-loss support group. Many large animal hospitals offer pet-loss support groups. The Tufts Pet Loss Support Hotline fields thousands of phone calls from people needing to talk through their emotions after an animal companion dies.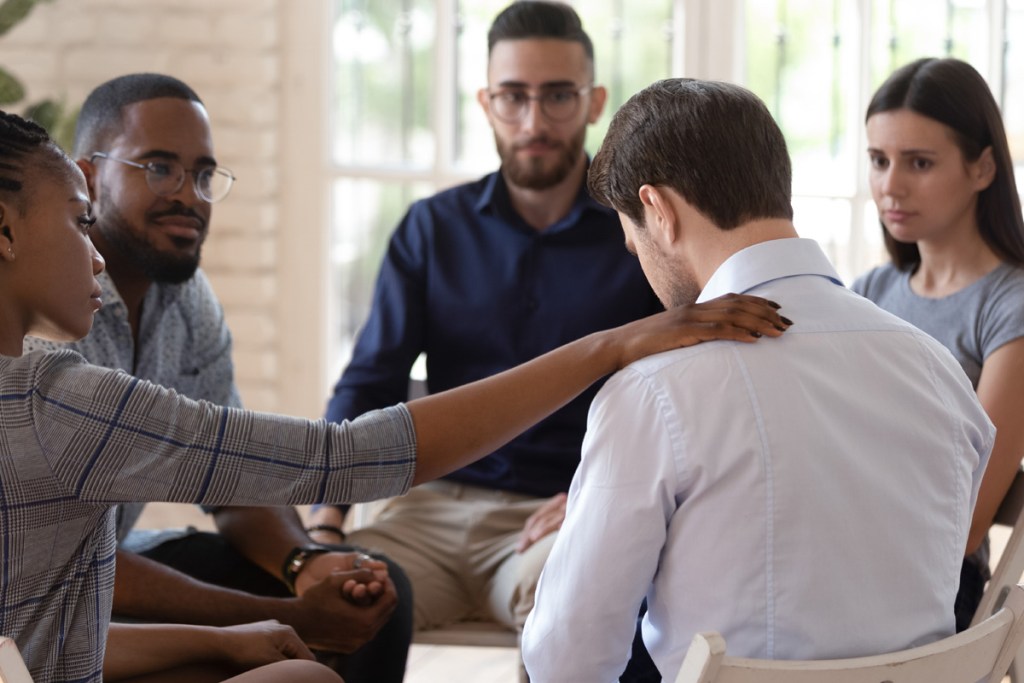 Reflect on the life you shared with your beloved pet
Read through sympathy cards, and you'll see many references to letting happy memories bring you peace. It's good advice that holds true whether grieving the loss of a person or a pet. Grief counselors say that talking with others and sharing precious memories can help with the healing. In a Psychology Today article, Adam Clark, a licensed clinical social worker who specializes in the human-animal bond, writes that he encourages grieving clients to reflect on positive memories of the deceased pet. According to Clark, this makes room for gratitude within the grieving process for the special bond shared with an animal companion.
Take care of yourself
Grieving the loss of a loved one takes a toll. If your pet didn't pass away naturally and you had to decide to euthanize her, that is fraught with self-doubt. Did you make the wrong decision? Should you have waited longer? Did you take too long to decide and cause your loved one to suffer more? All of this complicates the grief. You may be experiencing loss of appetite and sleep, but now is the time to be kind to yourself and your body. Try to eat nutritious food and create and stick to a sleep routine. Playing calming music or white noise might help you fall asleep. Meditation and yoga can also help your body relax as you adjust to life without your best friend.
Try to maintain a routine as you work through your grief
It can be difficult to maintain a normal routine when you lose a pet. So much of your day will have revolved around your animal companion — feeding, walking, playing, cleaning the litter box, petting, and grooming. Now, all that is gone, and there's a hole in your heart. If there are other pets in the house, they may be grieving, too. According to behavioral experts at the Humane Society of the United States (HSUS), surviving pets may whimper, refuse to eat or drink, or suffer from lethargy. This is especially true if they had a close bond with the deceased animal. But even if they weren't best friends, they may be stressed by the changing circumstances in the house and by your emotional state. Give them as much love and attention as you can. Maintaining a routine will help them and you as you work through your grief.
Hold a ceremony and create a memorial for your deceased pet
Creating a special memorial in honor of a deceased pet brings many people peace and comfort. If you plan to bury your pet in a cemetery, you probably have the option of holding a memorial service on the grounds. If you're burying your pet at home, consider gathering family members and friends for a memorial service. Many pet parents plant flowers or a tree near their pet's grave, and it becomes a special place where they can retreat to remember their beloved friend. Some people find it healing to commemorate their deceased pet with keepsakes such as memorial stones, headstones, cremation lockets, or engraved urns for a pet's ashes. You can browse through a wide selection of commemorative options at Chewy.com.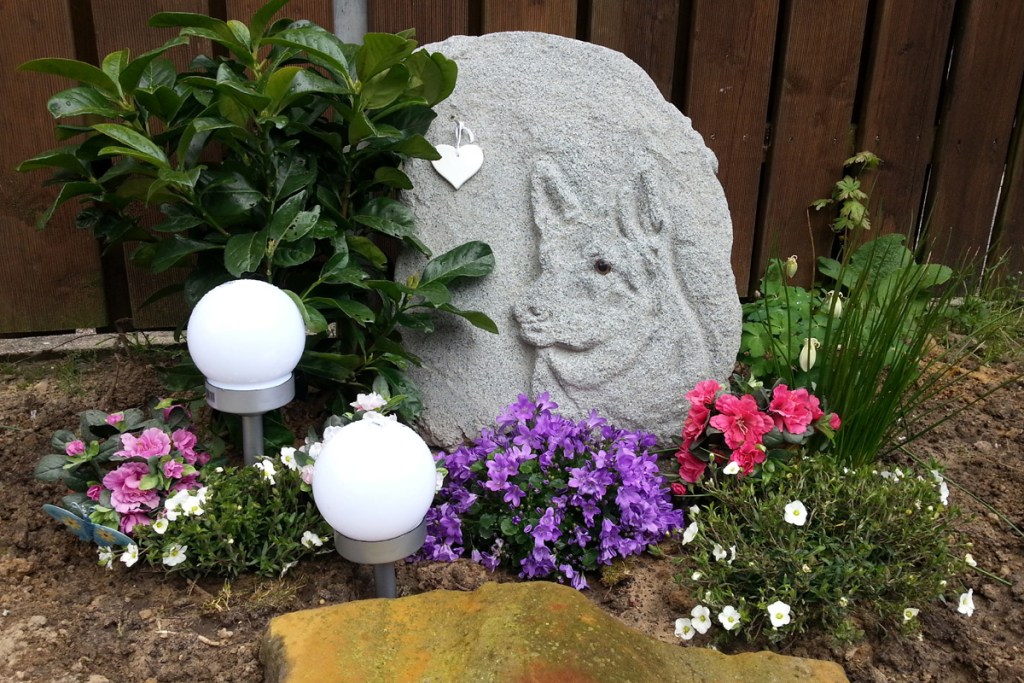 Our animal companions have shorter life spans than we do, and it's devastating when we have to say goodbye. Well-meaning family and friends may try to encourage you to get another pet right away, hoping it will ease the pain. But experts at the HSUS caution against rushing into this decision. It wouldn't be fair to you or the new pet to bring him home before you're ready. Each animal has a unique personality, and a new pet cannot replace the one you lost. Only you will know when it's time to open your heart and home to a new best friend.
Editors' Recommendations