Going out of town can be exciting, but it usually leaves you doing a frenzied dash through your home, trying to ensure everything is in order. The last thing you want to worry about while you're away is the safety of your pets. There are some top-notch pet boarding facilities out there. Unfortunately, though, not all pet boarding facilities are as diligent in caring for your fur babies as you are. We'll walk you through the top seven signs a pet boarding facility is no good — and what you should look for in a facility before you book a reservation for your pets.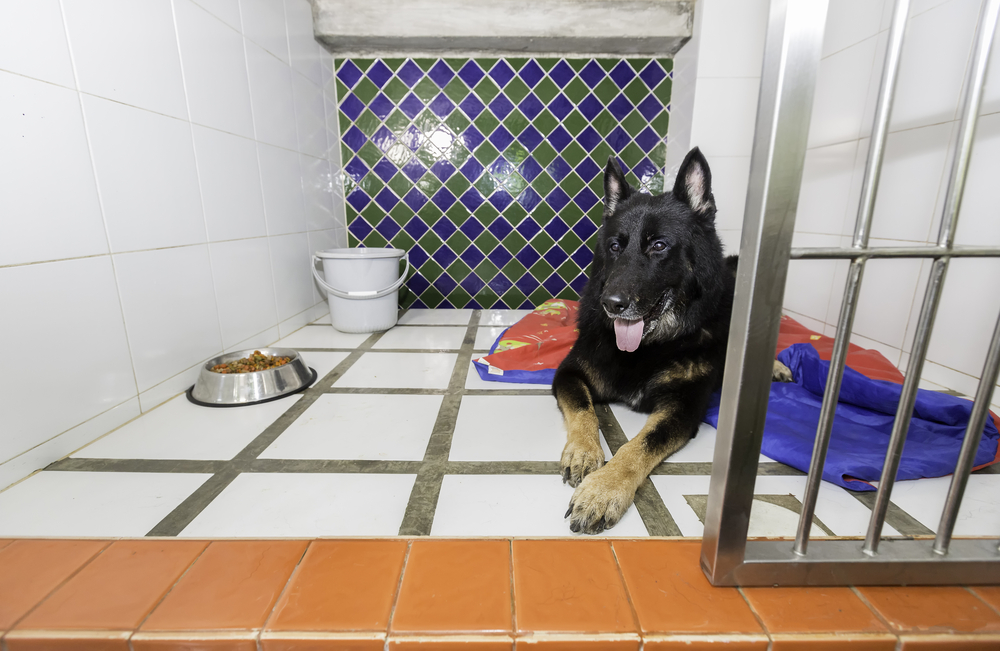 1. The staff won't let you tour the facility before you book
Whether you found your pet daycare online or through word-of-mouth referral, you'll still want to take a brief tour before you commit to reserving a space for your fur baby. We consider it a major red flag if the staff appears reluctant to take you on a tour. Turning up unannounced is the best way to get a feel for any facility, as the staff won't have time to clean up beforehand. You'll get a better idea of how clean the facility is and how the staff responds to unexpected visits.
2. The facility stinks
All pet parents know accidents happen from time to time. However, if you can't walk through the facility without holding your hand over your nose, that's a sign the staff's sanitation protocol is seriously lacking, if not altogether absent. In addition to spreading unpleasant odors throughout the facility, the presence of airborne fecal and urine particulates can lead to the spread of contagious, potentially deadly, diseases. Don't be afraid to ask the staff what cleaning products they use, how they disinfect the facility, and how frequently they clean up after boarding guests.
3. They hire untrained staff members
While volunteers are essential to the survival of most animal shelters, pet boarding facilities operate differently. Ask the facility what training, if any, their staff members have received. Looking after someone else's fur babies is a big responsibility, and you'll want to know the staff can handle the challenge. Unfortunately, pet daycare facility staff members aren't required to hold any certifications in animal behavior, so ensuring that the facility of your choice hires properly vetted staff members should be your top priority.
4. They leave your pets alone overnight
Electrical fires can happen without warning, and if you live in a flood-prone area, you want to make sure your pets will be promptly evacuated in a natural disaster. But if there's no one on-site at night, there's a good chance tragedy could strike. Because the thought of leaving your fur babies alone is what prompted you to board them in the first place, round-the-clock staff is a must-have for any boarding facility.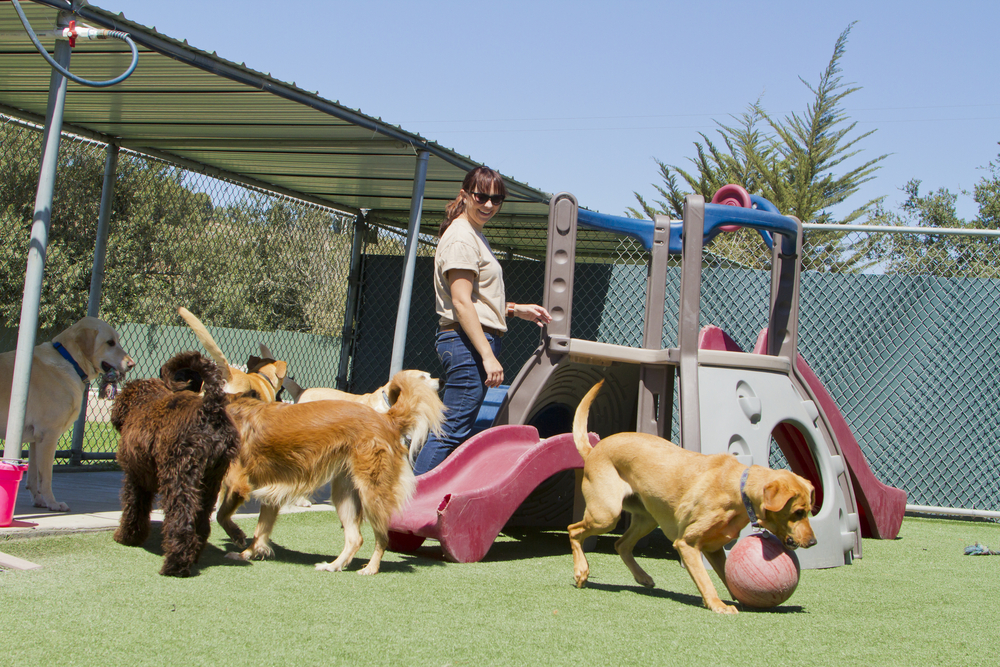 5. There's no separation outdoors
If you have a 16-year-old dachshund, chances are good you don't want him playing with a 100-pound St. Bernard puppy. Make sure the facility you're considering separates dogs into different playgroups according to size and personality. Some facilities have indoor-outdoor access, allowing your pooch to relieve himself outside without worrying about an overly playful neighbor.
6. They don't ask for vaccination records
Many illnesses, from kennel cough to ringworm, spread easily in close quarters. A good pet boarding facility should ask for your pet's vaccination records to ensure the health of all boarding guests. If the facility doesn't ask for your fur baby's vaccination paperwork, it's a good idea to take your pet somewhere else.
7. There's a chance your pet could escape
Time spent outdoors is essential for your pooch, but if the facility's outdoor enclosure isn't high enough, some pets could potentially leap over it. For example, German shepherds and greyhounds can jump up to six feet. Look for facilities with double fences or covered kennels to ensure there's no chance of escape. If you have a tiny escape artist, check to make sure there are no gaps in the fences he can slip through.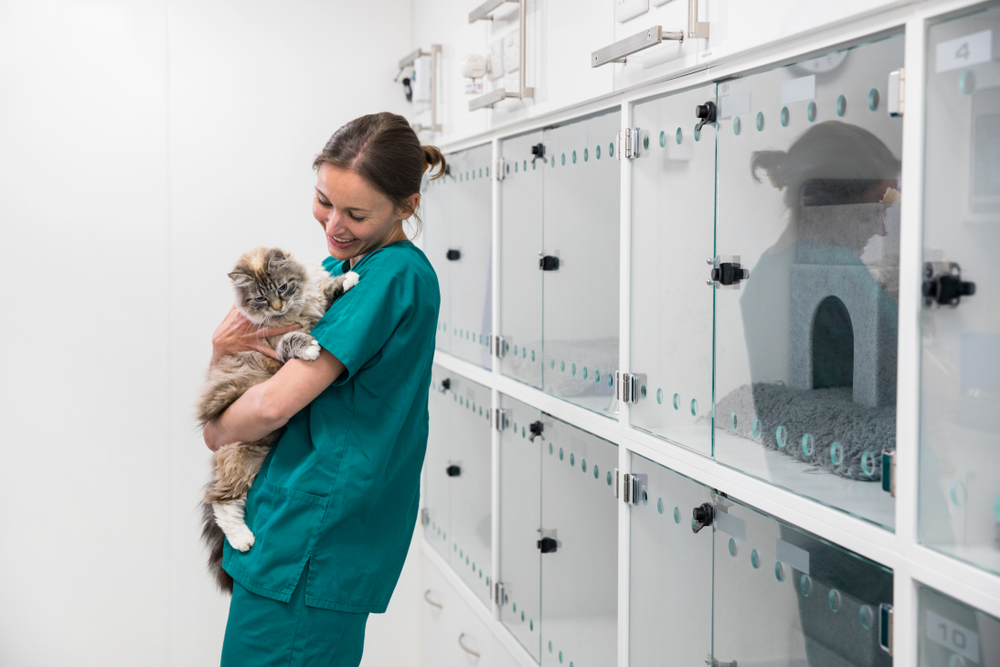 Your pet is part of your family, and you want to leave him in good hands. Make sure the boarding facility of your choice is willing to stay in touch with you while you're away. Some facilities send text updates, while others send daily video clips, allowing you to ensure that your beloved pet is safe, sound, and having a blast. Leaving your fur baby in the hands of strangers can be unsettling, but it doesn't have to be if you choose the best pet boarding facility available.
Editors' Recommendations