If you're looking for new ways to distract cats when you're working or have to leave the house, then it might be time to add some movies for cats to your playlist. Cat TV full of enticing animals like birds and chipmunks gives your indoor cats a taste of the outdoors. It also can help keep them occupied when they're home alone. Now, you can even find cat movies on Amazon Prime Video. These films are made specifically with cats in mind, and they're super easy to access, especially if you have an Amazon Prime account. Some of them are even entertaining for humans, so you might decide to watch them alongside your cat.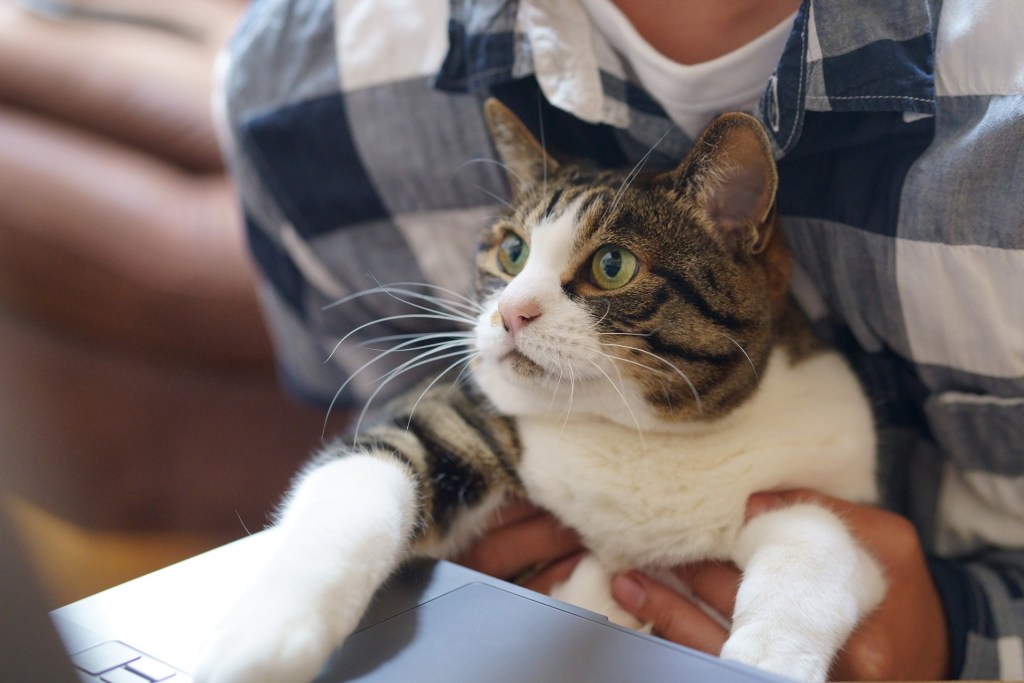 This 16-minute movie features beautiful footage of animals in the Great Smoky Mountains. Red squirrels, chipmunks, and songbirds all feast from a suet-and-seed feeder. Bird breeds include tufted titmice, juncos, nuthatches, and chickadees, so birding enthusiasts and your cat are all sure to be entertained by this short movie.
Another one filmed in the Great Smoky Mountains, this 28-minute video will entertain your cat, and it's a great option for nature lovers, too. Songbirds visit a feeder and feast on a corncob, while lots of chipmunks also join in on the meal. Bird breeds include northern cardinals, blue jays, juncos, tufted titmice, chickadees, and nuthatches. This video is also great for birders who are learning to recognize different breeds.
This video was also filmed in the Great Smoky Mountains, and it features lots of birds visiting a feeder. They're accompanied by red squirrels and chipmunks, so there's plenty of action and always something new to watch. The movie stars northern cardinals, Carolina wrens, blue jays, tufted titmice, sparrows, juncos, chickadees, and nuthatches, making it just as entertaining for your cat as it is for the birding enthusiast in your home. The movie lasts 60 minutes, perfect for keeping your cat entertained when you're away from home.
Chipmunks are determined creatures, especially when it comes to food. So, when these chipmunks take on a huge ear of corn, you're in for some fun entertainment. With leaps and jumps and plenty of energy, these feisty chipmunks make the most of their meal, set against a beautiful forest backdrop. This movie is sure to appeal to both cats and dogs, but it's also an entertaining watch for the humans in your household.
Before you leave your cat home alone with a cat movie on, make sure your TV is secured to the wall or within an entertainment center. Some cats may be tempted to get right up in front of the screen and bat at the animals they see, which might knock your TV over. To be safe, you might want to be on hand to supervise your cat the first few times you show these movies. Once you know you can trust her not to get too into the TV viewing, you can leave these movies on when you go out to run errands or go to work for the day.
Editors' Recommendations