Keeping your cat as an indoor-only cat has many benefits. It can help keep him safer, reduces the risk of his getting fleas and ticks, and can help prevent him from getting lost. Many cats live quite happy lives entirely indoors, especially if you provide them with plenty of mental stimulation, playtime, and attention. Getting a second cat as a companion can help keep them active and content, too. But in some cases, especially if your cat has lived outside previously, he might not be totally content with staying indoors. If your indoor cat wants to go outside, there are a number of ways you can do that safely.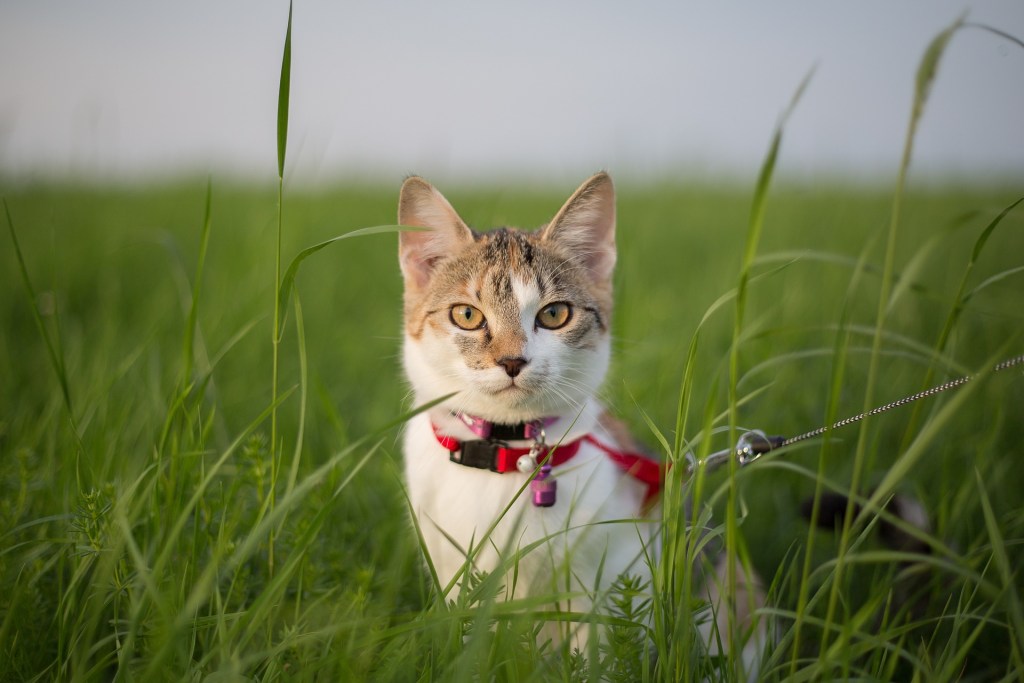 The risks of bringing a cat outside
Should indoor cats go outside? There are some risks associated with taking your cat outdoors. Any time your cat is outside, he could potentially be attacked by other animals, including dogs. Even when you're careful about securing your cat, it's possible that he could escape and go missing.
The outdoors holds other dangers for cats. Fleas and ticks can carry disease, and your cat could get internal parasites from eating mice or other rodents. Drinking from outdoor water sources could lead to your cat contracting giardia, a parasite that can cause diarrhea and dehydration.
You have options for minimizing the risks of bringing your cat outside. Talk to your vet about your plans and make sure your cat is on a quality flea and tick preventative. If you have your cat outdoors with you, be sure that his harness fits securely and correctly. Update your cat's microchip information just in case he escapes, but also stay vigilant to keep him safe. When outdoors, supervision is key. You can stop your cat from eating mice and ensure that he drinks only from a bowl that you put out for him.
How to bring your cat outdoors with you
You've got a range of ways to bring your cat outdoors with you.
Get a harness: One of the most popular options is to put on a cat harness with a leash attached. Harnesses come in many different designs, but be sure to buy one that's designed for your cat's comfort while helping to prevent cats from escaping. Double-check that you buy the right size for your cat, and always make sure the harness is properly fitted to your cat.
Learning to walk on a harness takes time, and it's easier for some cats than others. Practice with short sessions in your house and give your cat plenty of treats to keep the experience positive. When you do go outdoors, start with really short trips.
Get a cat stroller: If you're looking for a more secure option, then consider investing in a cat stroller. A fully enclosed stroller provides your cat with a safe place, but it allows you to easily take walks and explore with your cat at your side. Look for a stroller with secure closures and mesh that's designed to withstand cat claws.
Get an outdoor pen: Fully enclosed outdoor pens for cats are another option. These pens let your cats relax in the yard while you supervise. Again, look for a pen that is durable enough for cats and that closes securely so no cat can escape.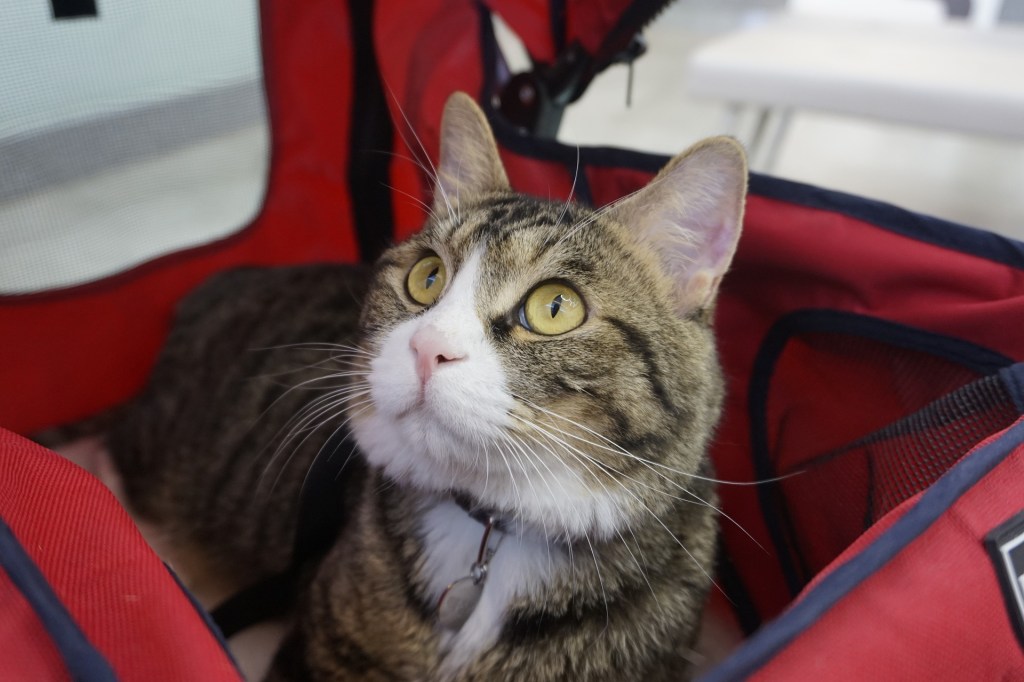 Create a catio
While spending time outside with your cat can be a great way to bond, chances are, your cat may start asking to go outside when you don't always have time to take him. Having the ability to safely let your cat outdoors on his own can be helpful.
Building a catio can be the solution. Catios are enclosed spaces that are durable, strong, and can help keep your cat safe while he enjoys the outdoors. Catios can be as simple as a small enclosure that you build right onto a window, or as complex as a large, multitier enclosure that you place on a patio or in your yard. Attaching a catio to a window lets your cats come and go freely.
If you decide that a catio is right for you, you might choose to custom-build one to your specific requirements. There are also plenty of catios available for purchase that can save you some construction time. No matter what type of catio you choose, be sure that it's strong, enclosed by wire on all sides, and has a door that is accessible only to humans.
Your cat may love having the chance to spend some time outdoors, but don't be surprised if he's afraid at first. Start with short visits outside, and you can gradually build your cat's confidence. Keep in mind that while all these methods are designed to increase your cat's safety, a trip outdoors is never 100% safe for cats. It's important to stay with your cat or closely supervise him, even if he's in a strong catio. Talk with your vet to make sure your cat has any recommended vaccines, carefully make your plan, and then start giving your cat a taste of the outdoors — a nibble at a time, of course.
Editors' Recommendations