Cat grass is tasty and many cats love it, but cats can also eat through grass quickly, so growing your own is ideal. Cat grass offers your cats more than a taste treat. Just some of the top cat grass benefits include potentially soothing your cat's digestive system, reducing hairballs, and even freshening your cat's breath. Cat grass also provides indoor cats with entertainment and satisfies their natural instincts to munch on grass. If you're ready to start growing grass for your kitty, these are the best cat grass kits you can choose. They make the job easy, so you can provide your cat with plenty of fresh grass to snack on.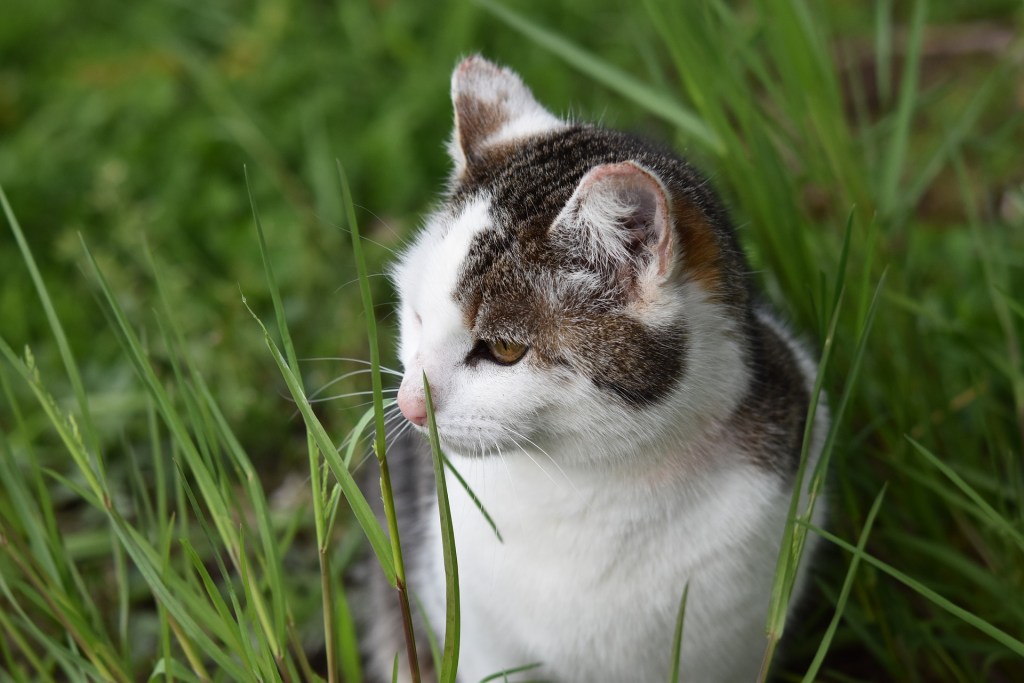 Features certified organic oat grass seeds
Comes with soil and a container
Made in the U.S.
The SmartyKat Sweet Greens kit is simple, but it's also incredibly easy to use. The kit includes certified organic oat grass seeds and is made in the U.S. It also includes soil and a container, so all you have to do is plant the seeds, water them, and watch them grow.
Features non-GMO seeds
Comes in two sizes
Comes with a mini greenhouse
The TotalGreen Holland Cat Grass Grow Kit includes everything you need to get started. The kit comes with an extra-large packet of non-GMO seeds, a premium grow mix , and detailed instructions. The mini greenhouse makes it easy to grow your grass and protects it from your nibbling cats until you're ready to let them at their tasty snack. The greenhouse is reusable for future growing sessions.
Good for homes with multiple cats
Comes with certified organic wheatgrass
Planting cups are biodegradable
The Easy Cat Grass Kit comes with everything you need to create three portions of grass, perfect for multi-cat homes. The kit includes certified organic wheatgrass, so you'll know exactly what you're giving your cats. Biodegradable planting cups and fiber soil will help you get started. The kit even includes chalkboard labels and chalk so you can label your grass. The grass grows within seven to 10 days, so your cats can enjoy their snacks quickly. Your kids can also participate in growing cat grass with this kit.
Includes chemical-free and non-GMO seeds
Cute planter design
Includes instructions
The Cat Ladies Organic Pet Grass Grow Kit with Planter includes chemical-free and non-GMO seeds — your cat gets great nutrition and nothing more. The kit includes an organic blend of wheat, oats, barley, rye, and flaxseeds, meaning the grass will be plenty tasty. The kit includes the seeds, a soil puck, and instructions. It also features a cute cat-themed planter mug that's available in white or black, so this kit will make a fun statement in your home.
Growing your own cat grass is a fun activity that the whole family can participate in. Thanks to these kits, you won't have to worry about going out and buying extra supplies. When you've used the kits up, you can always replenish them with new soil and more cat grass seeds. If you have multiple cats in your home, consider buying a few kits so you can always have more grass growing to replace what your cats eat. It's a great way to support your cat's health and keep your kitty entertained with a special treat she can enjoy year-round.
Editors' Recommendations