Cats make lovely companions. They also like to make themselves at home wherever they please. But wouldn't it be nice if they had their own dedicated place just for them? If you have a cat but not a cat bed and you're interested in buying one, we know what kind of beds cats like. Keep reading to find out about the different types of cat beds and which will work best in your house.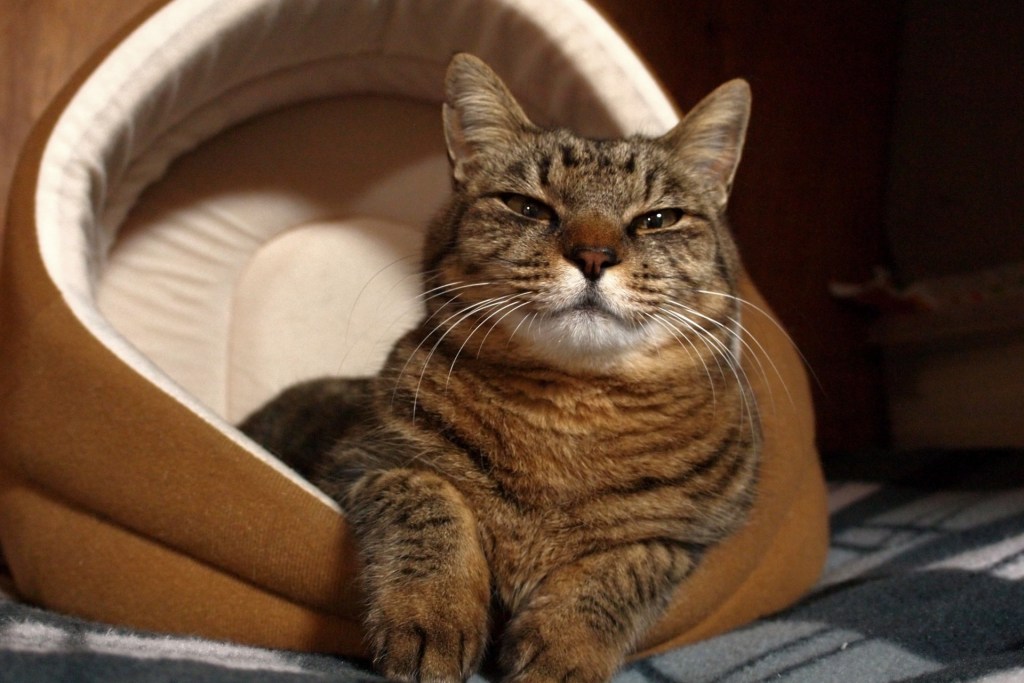 How to pick a cat bed
There are quite a few types of cat beds to choose from. When deciding what kind to purchase, there are a few considerations you should keep in mind. The material a bed is made of is important because some fabrics are itchy or may cause an allergic reaction. It is best to stay with cotton or wool cat beds to prevent those issues. Since a majority of cats shed, you may want to pick a cat bed that can be washed or has a washable cover for easy cleanup.
Be sure that the bed you've chosen fits your cat just right, too! You don't want to get one they don't fit in, but you also want to keep them feeling cozy. Measure your cat and add a few inches to get a number that is the ideal length and width for them. If your cat has mobility issues, consider purchasing a bed that does not have raised sides. To make access as easy as possible, your cat shouldn't have to jump to enter or exit their bed.
Round beds
When you think of a typical pet bed, this is the kind that probably comes to mind. Simply put, round pet beds are circular with a cushion in the middle. They typically have raised sides. Today, though, round pet beds go beyond simply being circular and cushioned. Some are heated, while others pop up to turn into cat caves, a covered place for cats to hide.
They are available in many colors and styles, so if you choose to buy a round pet bed, you're sure to find one that matches your home's decor.
Cat caves
Although some round beds double as cat caves, some beds are advertised just as cat caves. These enclosed spaces are usually padded to provide a soft surface to sleep on. They typically have a hole for entry and exit on the side. Cat caves are a great choice of bed for cats that are skittish or shy since the cave offers a sense of protection. Some cat caves are quite decorative and shaped to look like a cat or panda.
Cat perches
If your cat enjoys looking out the window, this might be the type of cat bed for them. Perches either stand alone or attach to a window or windowsill for your kitty's viewing pleasure. Some are wide enough that another bed can be placed on them, such as a round pet bed.
You can create a comfy place for your cat to lounge that also has a good view! This is a type of cat bed that is easy to store away if your cat isn't using it since they are flat and can nicely fit into tight spaces.
Cat houses
Outdoor cats and indoor cats alike can appreciate a cat house. As the name might suggest, a cat house is shaped like your typical doghouse, but it's perfectly sized for cats. Some models of cat houses are heated. They provide cozy, secure areas for cats to slumber in. Note that cat houses take up more horizontal room than your average cat bed does.
Cat towers
A cat tower is a piece of furniture in itself! These towering structures can be taller than you. They typically have built-in features, like ramps, tunnels, perches, and beds, for cats to use and play in. Large cat towers are fantastic if you have multiple cats since they have different places for cats to lay. Cat towers are best for spry and young cats since older cats generally don't play as much.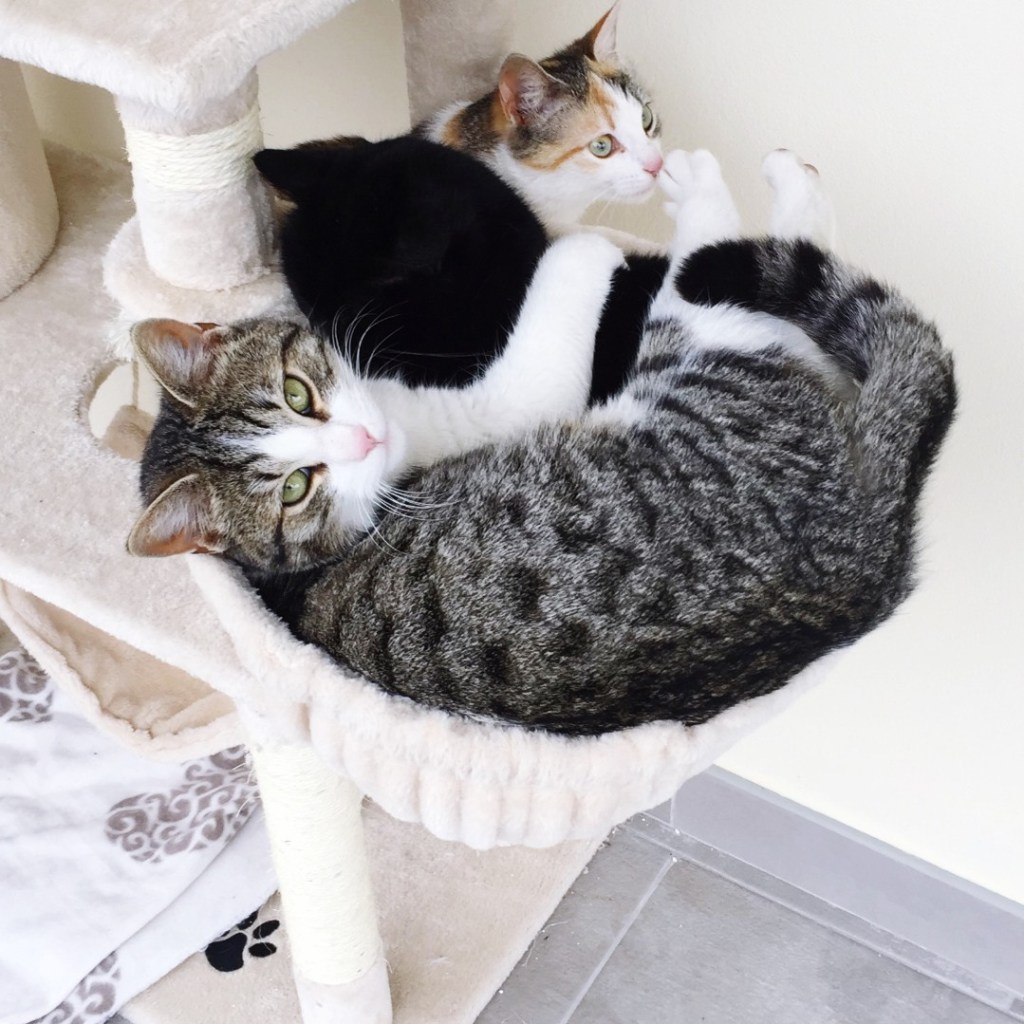 Whether you buy a simple round bed or go all out and buy a cat tower, your cat will (hopefully) appreciate their new lounging space. Keep our guidelines in mind when searching for the best cat bed for you, your cat, and your home.
Editors' Recommendations