If you've ever watched a cat spending time outdoors, you've probably noticed that he tends to munch on some grass as he explores or lounges around. Cats are naturally attracted to grass, and many will eat it as part of their diets — if they have access to it, that is. Indoor cats usually don't, so you might need to actively supply it. Cat grass offers multiple health benefits and can be a great addition to your cat's current diet. Best of all, it's something you can grow affordably right at home, making it easy to keep your cat continuously supplied with a selection of tasty grass.
What is cat grass?
Cat grass is typically grown indoors, and it's grown specifically to feed to cats. This grass may be rye, barley, oat, or wheatgrass, and you can pick from a multitude of kits to start growing your own cat grass at home.
While it might seem simple to just feed your cat some grass from outside, cat grass is a much safer option. You don't necessarily know whether outside grass has been exposed to pesticides or weed killers, and you could accidentally feed those toxins to your cat.
Because there are kits that let you grow your own catnip, cat grass is sometimes confused with catnip, but it's actually different. Catnip may be fun and entertaining for cats, but cat grass provides many benefits, including health perks.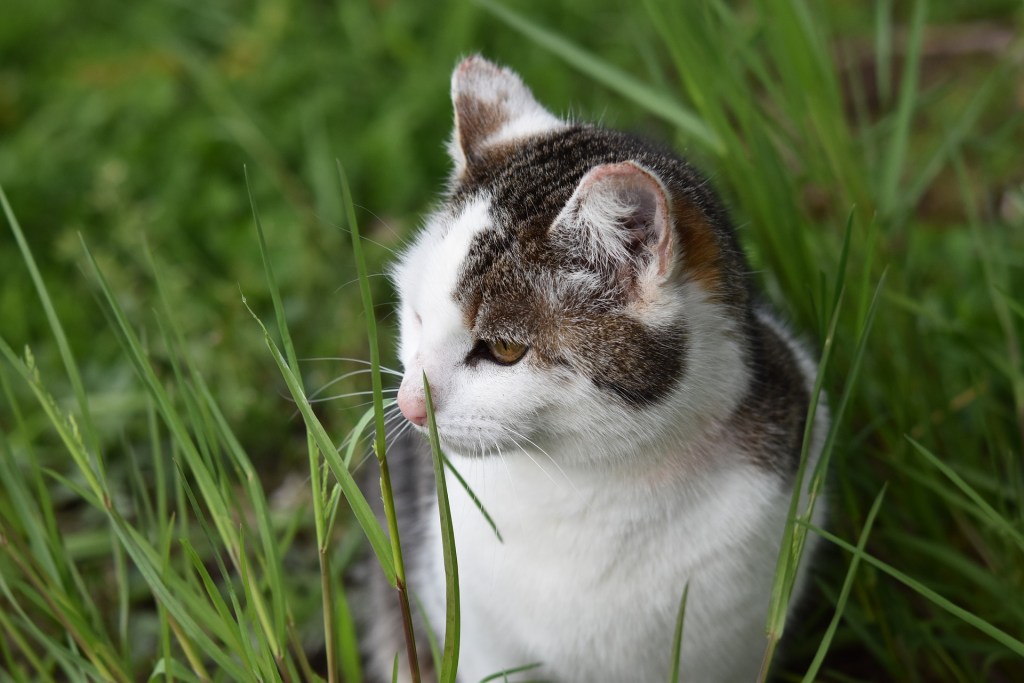 Benefits of cat grass
There are many reasons to feed your cat grass:
The grass may support your cat's digestion and provide him with valuable vitamins and minerals.
Cat grass may even help with hairball control, and it's something that you can feed in addition to any hairball-control products you're already using.
Cat grass contains chlorophyll — which may help freshen your cat's breath. Again, you can feed cat grass in addition to any dental products you're already using with your cat.
Feeding cat grass also serves a practical purpose when it comes to keeping your indoor cat occupied. Cats will naturally eat grass when they're outside, but indoor-only cats might try to satisfy that urge by nibbling on your houseplants instead. Feeding cat grass can help keep your cat entertained and satisfied, and you might keep a few houseplants alive in the process.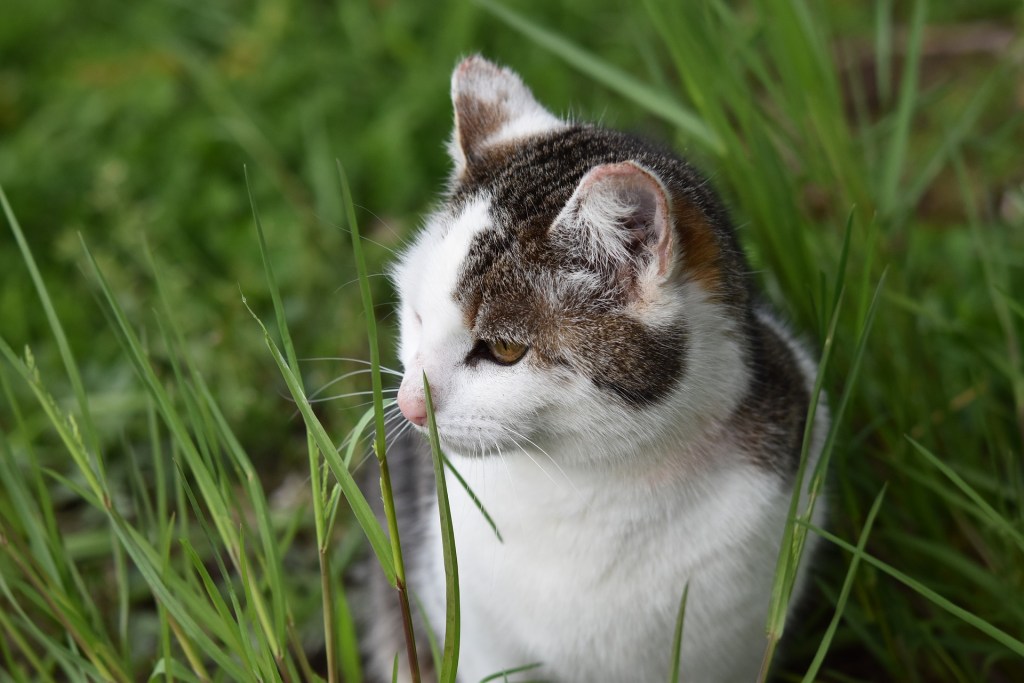 Starting your cat grass garden
If you're ready to start your own cat grass garden, the process is easy, and you'll find many products that can help. Starting with something like the Pet Greens Self-Grow Garden Pet Grass will give you the grass seeds that you can then plant in your own pots right at home.
Options like the Cat Ladies Organic Pet Grass Growing Kit with Containers are a little more involved, and they come with the containers and soil that you'll need to start your garden.
Once you plant the grass, you'll have to care for it. The grass will need plenty of sunlight, so plan to keep it by a window or in a greenhouse. The grass will also require regular watering. It tends to grow quickly, so in a week or two, your cat could be munching on this delicious grass.
If you have multiple cats in your home, you'll probably need to buy multiple kits or get plenty of seeds to plant in different pots. If you manage the grass carefully and give your cats supervised access to it, you should be able to keep it growing year-round and won't have to replant each time your cats enjoy a snack. You might have to keep it in a room that your cats don't have free access to in order to prevent them from overgrazing.
Cat grass could be a worthwhile addition to your cat's diet, especially if you have an indoor cat. Grass provides multiple health benefits, and it's also entertaining and satisfying for your cats to enjoy. Best of all, the grass is easy to grow, and you can even get kids involved, turning it into a family project. You can get all the supplies you need for an affordable price, and as long as you have a little patience, you should be able to start your own cat grass garden right in your home. Your cats will be happier and healthier for it.
Editors' Recommendations