When it comes to having a pet in your house, it is quite common to prefer a cat. But if you think just buying one and giving them food and some space are the only tasks, then my friend you are wrong. People do find some trouble while having cats as pets. For one, training a cat can be rather tricky because they are such stubborn, indifferent creatures. But the most common problem is their sleeping schedule. What if your cat sleeps all day and disturbs you during the night? We explain why your cat does that and how you can get them to sleep at night.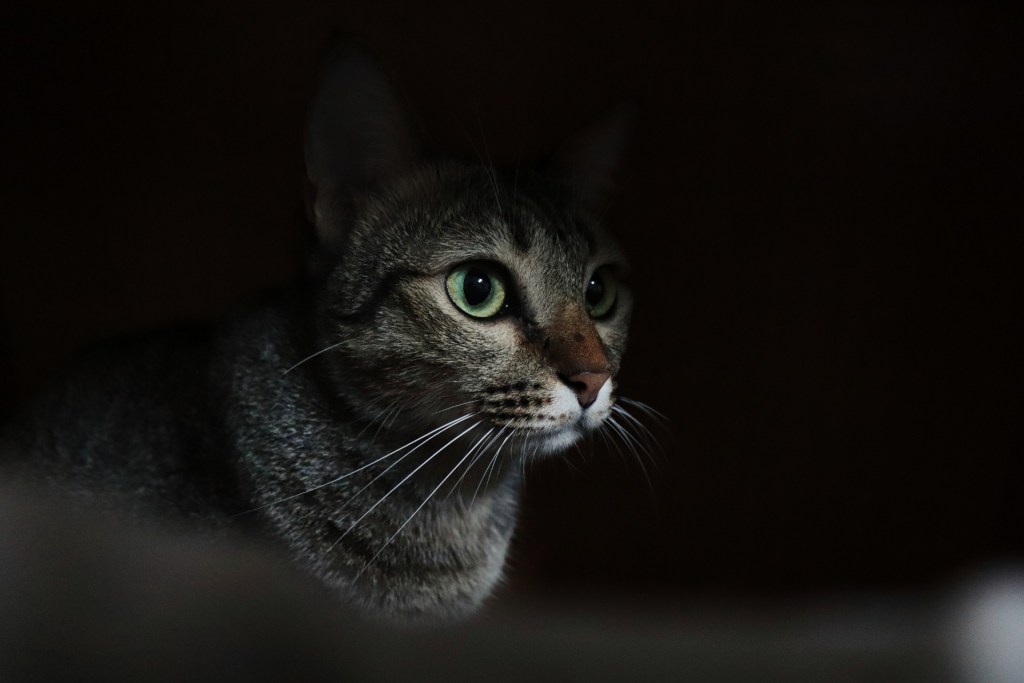 One might wonder if it's normal for an animal to sleep all day. But in terms of cats, it's normal in most cases. There are reasons why they can sleep all day:
Cats are nocturnal animals. If your cat is a nocturnal one, then you will see them up and about your home at night. They usually sleep all day long and "hunt" at night. They also have low-light vision, which helps them to do their normal routine during the evening.
Cats have wild ancestors. Though domestic cats usually get along with your routine, they still have the genes of their bigger cat cousins. Like their relatives' nature, they preserve energy in the day and have energy to burn at night, much like their ancestors that hunt their prey in the evening. This chasing/hunting instinct is also responsible for their sleeping schedule.
Age and maturity. A cat's age is also an important factor in their daily routine. Kittens usually sleep the whole day. But when they become teenagers or adults, their sleeping hours will gradually reduce. Sometimes, health problems like anemia or gastrointestinal troubles can also cause oversleeping during the day. In that case, you should seek the advice of a veterinarian.
How to change their time schedule
If your cat's schedule is different than yours, you can face common problems like getting disturbed while sleeping when they become active at night. It is quite normal if you want to change their timetable, but it is not that easy.
Here are some tips you have to follow in order to get them to sleep at night:
Give your cat an active daytime. Most of us are busy during the day, so cats eventually become bored and try to sleep. There's one thing you can do: Try to keep entertaining your cat. You can use some toys. You can also use cat trees and perches. Try not to leave them in the house alone. These distractions will help you to keep them busy during the day. Eventually, they will become tired in the evening and hopefully get some sleep.
Take advantage of the hunting instinct. Since most cats are active at night, you can use that in your favor. As soon as the sun goes down, you can use some chasing toys like lasers and wands. Hopefully, this will work as exercise for them. As a result, they will lose the energy they gained during the day. They should be ready to sleep when you do. If you do this trick regularly, it will gradually become their routine.
Give your cat a heavy meal in the evening. Cats have a habit of sleeping right after taking a strong meal. So in order to use this as an advantage, give your cat a large meal before your bedtime. As a result, your cat should drift off to sleep.
Add a second cat. You can also get rid of the sleeping problem if you bring in another cat. Eventually, they won't wake you up in the night because they will tend to play with each other during the day.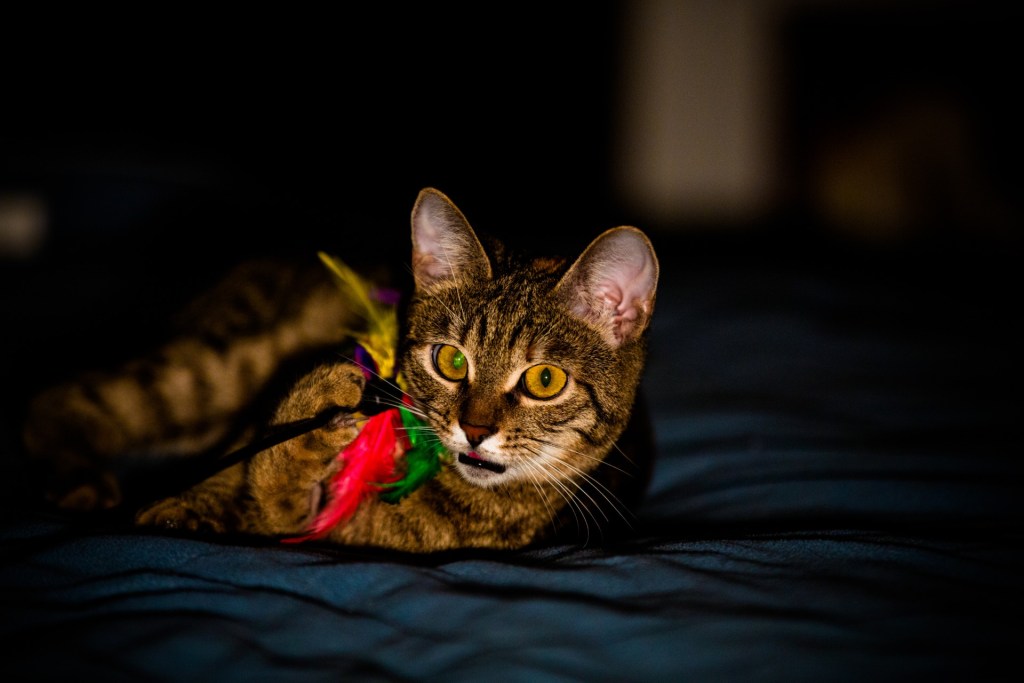 Tips still not working?
If these steps are not working, check for any health problems your cat might have. These health problems sometimes cause their sleeping time to be unbalanced. In that case, you should take them to a vet.
By following these steps, hopefully you can get rid of your cat's sleeping-schedule problem. Always remember that while cats disturb you at night, they do it just because they love you or want to play with you. Don't take their behavior negatively. Always try to solve the problems with affection and care.
Editors' Recommendations