Handling cat litter is probably every pet owner's least-favorite part of having a cat. Not only is it stinky and messy, but it also can cost a fortune to buy every month. When browsing all the different types of litter on the market, many cat owners start to wonder if it's possible to make homemade cat litter. Natural materials, like baking soda and newspapers, are easy to come by; how hard could it be? Homemade cat litter can be an effective alternative, though it's not without its drawbacks. Read on below to learn more about switching to handmade cat litter, its pros and cons, and what materials you need to get started.
Is homemade cat litter effective?
As long as you use the proper materials, there is no reason why you can't make your own cat litter. It's perfectly safe for your cat to use homemade litter. It provides them with a clean spot to cover their waste, just like store-bought litters do. Plus, many of the materials companies use to make litter, like newspaper and sawdust, are readily available for you to use in your DIY litter.
But remember, cats can be stubbornly finicky, even when it comes to their litter. If they don't like the kind you want them to use, they will let you know (keep those slippers out of reach!). It may take some trial and error before you find a litter option that your cat will use. Put out a few boxes with different litter formulas in them to see which one your cat is drawn to.
Benefits and disadvantages of homemade litter
Before you decide to forgo store-bought litter forever, consider the advantages and drawbacks of making cat litter.
Pros
Cost: Buying commercial cat litter every few weeks starts to add up quickly. You can save some money by using materials you have around your home or buying them from a store.
Sustainability: Companies use strip mining to obtain the clay used to make cat litter, destroying wildlife and their habitats. To reduce your environmental impact, you can prepare your own litter with natural materials and eco-friendly methods.
Emergencies: Nobody in your home will be happy if you unexpectedly run out of litter. When an emergency arises, it's often easier to make your own than to run out to the store and hope they have it in stock.
Health concerns: Some types of cat litters, especially those made with clay, can contain carcinogens. These can trigger an allergic reaction or asthma in some cats.
Cons
Picky cats: As mentioned, cats are notoriously picky, and they may not like your homemade cat litter. If you have a fussy cat, it may not be worth the trouble and the mess to switch her to a different type of litter.
Time-consuming: Some DIY cat litters can take a lot of time to make, like ones made of shredded newspaper. If you're busy, it may make more sense to buy it from a store.
Smell: Store-bought litters contain deodorizers to help mask the scent of your pet's waste. While adding baking soda can help, it may not be strong enough to stop odors from permeating your home.
What to use to make litter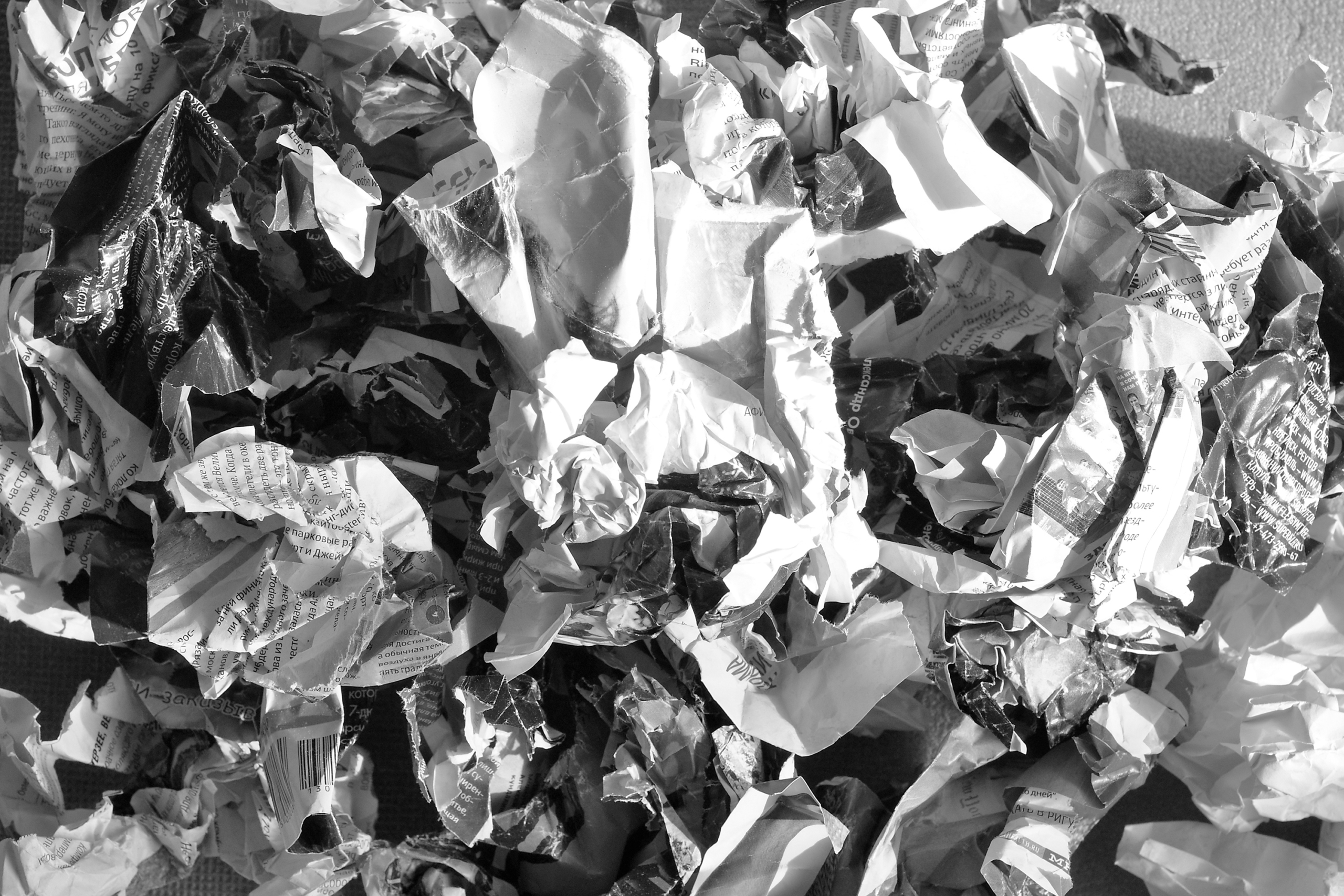 If you decide to go the homemade route, you will have plenty of different materials to choose from. One of the most popular choices is shredded newspaper and other unwanted paper. While stores sell newspaper-based litters, you can save some money by making your own. First, you'll need to cut the paper into strips and soak them in soapy water to remove all the ink. Drain the water and soak the paper again with clean water until the strips are crumbly. Let the crumbles dry out completely, and voilà, you have your own cat litter.
It is also safe to use materials like sawdust, chicken feed, ground whole wheat, alfalfa pellets, or sand for cat litter. In fact, before commercial cat litter was created in 1947, many cat owners used sand for litter with indoor cats. Most of these materials can be found around the home, at animal or farm supply stores, or, for sawdust, at a local woodworking shop.
One of the biggest problems with homemade litter is odor control. Especially in multi-cat homes, DIY litter may not be strong enough to keep smells in one place. Luckily, there are things you can add to your homemade litter to solve this problem. Add baking soda, cedar chips, or a litter-specific deodorizing product to your mixture before putting it in the litter box to absorb any odors.
Whether you're in a pinch or are trying to live a greener lifestyle, switching to homemade litter can be a great option. DIY cat litter is safe, effective, and cost-efficient. Plus, there are many different materials you can use to make it. However, the choice is ultimately up to your cat. After all, she's the one who actually has to use it. Hopefully, the advice above will help you decide whether you want to make the change to homemade cat litter.
Editors' Recommendations