Whether you've just brought home a new kitten or are helping a mama cat care for her litter of kittens, it's important to create a safe environment for them. A litter box is an essential part of that environment, but you can't choose just any litter off the shelf. Certain types of cat litters carry hidden dangers for kittens, and some cat litters are better for kittens than others. Before you go shopping for cat litter, you should understand what to avoid and what features make a litter the right choice for your kittens so you can make a well-informed, safe choice.
What to look for in the best litter for kittens
When choosing the right litter for kittens, safety needs to be the top priority. While clumping litters are convenient, they can actually put your kitten's health at risk. Clumping litters include substances like silica and bentonite clay that expand to absorb liquids, making those big clumps that are easy to scoop out. Because kittens tend to explore and eat things that they really shouldn't, if a kitten ingests clumping litter, those substances could expand in her stomach. The result could be intestinal blockages and other serious health issues, so it's best to avoid using clumping litter with kittens who are less than four months old.
As a side note, clumping litter poses the same health risks for dogs who might think of the cat's litter box as a snack tray. Dogs who eat waste clumps will ingest litter with the clumps, and if they eat enough litter, it could swell and expand, leading to serious health issues.
Even if a litter doesn't contain clumping substances, it could still cause issues if a frisky, inquisitive kitten eats some of it. For that reason, look for litters that form larger pieces that aren't easily swallowed. Options like nonclumping clay litters (see below) can be safer choices for kittens.
You'll also want to look for a litter that's free of strong scents and dust. Both of these elements can be potential allergens, and kittens have highly sensitive respiratory systems. Minimizing dust and fragrances will give your kittens the best shot at a happy, healthy life.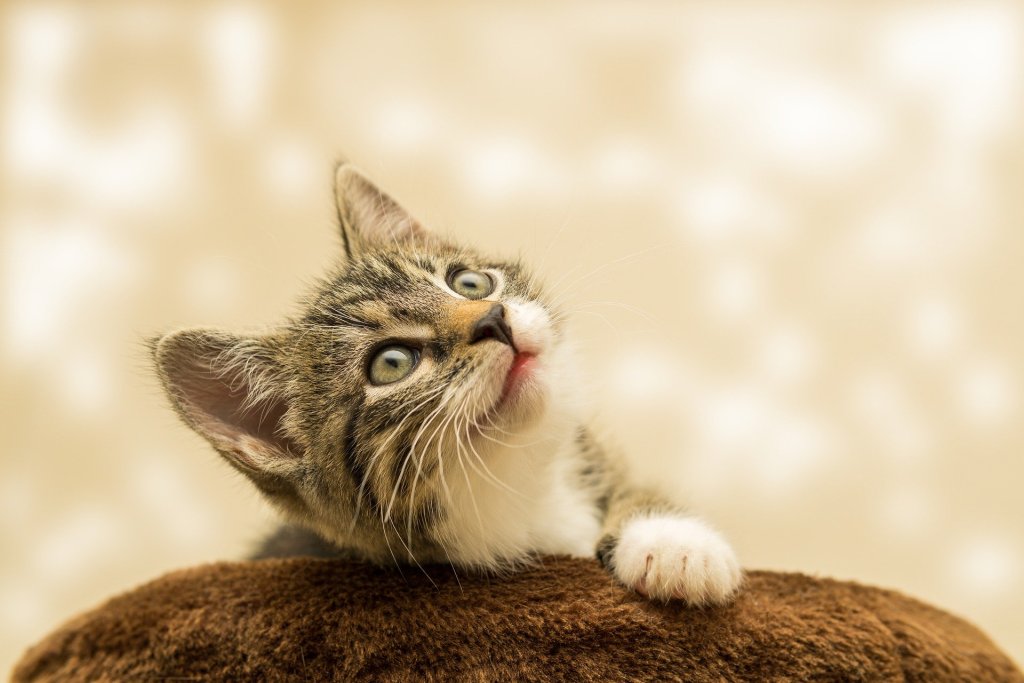 Top cat litter options for kittens
If you're looking for a great litter for kittens, these are excellent options.
CatSpot Litter
CatSpot Litter is made of coconut. It's all-natural and biodegradable, so you'll be doing your part to help the environment. This hypoallergenic cat litter contains no chemicals or dust, and it helps eliminate odors. It's also highly absorbent, and it's made in the U.S. You can empty this litter (solids removed first) into your flowerbeds or compost bin, so there aren't heavy bags to tote off to the dump, and you'll be keeping garbage out of landfills.
Tidy Cats Non-Clumping Cat Litter
If you want to use a clay litter, then a nonclumping option like Tidy Cats Non-Clumping Cat Litter is ideal. This litter is designed for multi-cat households, helping to prevent stinky odors that can quickly accumulate when you have several kittens. The low-tracking formula means less dust on your kittens' paws, and there's less dust to irritate their respiratory systems. The litter doesn't contain any strong scents, so it's a top pick for use with younger kittens.
Feline Pine Non-Clumping Cat Litter
The Feline Pine Non-Clumping Cat Litter tackles odors naturally, so the litter box still smells fresh without exposing your kitten to synthetic perfumes and harsh chemicals. The pine fibers quickly absorb liquid, locking away ammonia odors. The litter contains no clay, so there's no clay dust to worry about.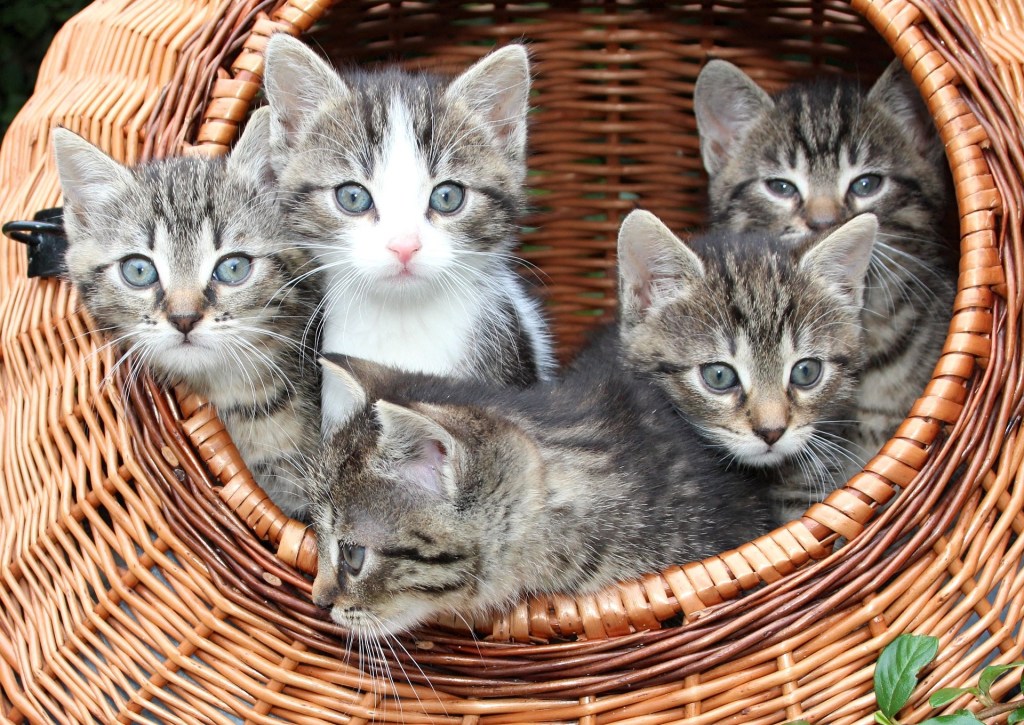 Tips for switching cat litters
Any time you need to make a change to your kitten's litter, it's important to do it gradually. Suddenly changing the type of litter you're using can confuse your kitten, and he might reject the new litter.
Instead, gradually add in some new litter, and add a little more each day. At the same time, don't replenish the old litter, so little by little, the box will consist of more new litter than old. Taking this approach can help keep the box smelling and feeling familiar to your kitten, giving him time to get used to the new litter instead of becoming afraid or confused.
Choosing the right cat litter for your kitten may seem simple, but it's actually an important step in keeping him healthy. A quality litter that's nonclumping and free of dust and fragrances is best for kittens under four months of age. As your kitten grows up, you can consider introducing a clumping litter if you'd like. Until then, it's best to stick with one of the kitten-safe litters suggested above. They offer you plenty of choices while ensuring that you're using a product that prioritizes your kitten's health.
Editors' Recommendations