Adding a new kitten to your family is a big event, and you'll need to prepare to make sure you have everything that your new family member needs. Kittens have some very specific needs in terms of supplies, so if you're wondering what to buy for a new kitten, this list is the place to start. This new-kitten checklist includes the essentials that you'll want to have ready to go, but it also includes some items that are nice to have around and that you might want to splurge on. When you're shopping for your new kitten, make sure you have all the essentials on the list so you'll be completely ready when your new fur baby comes home.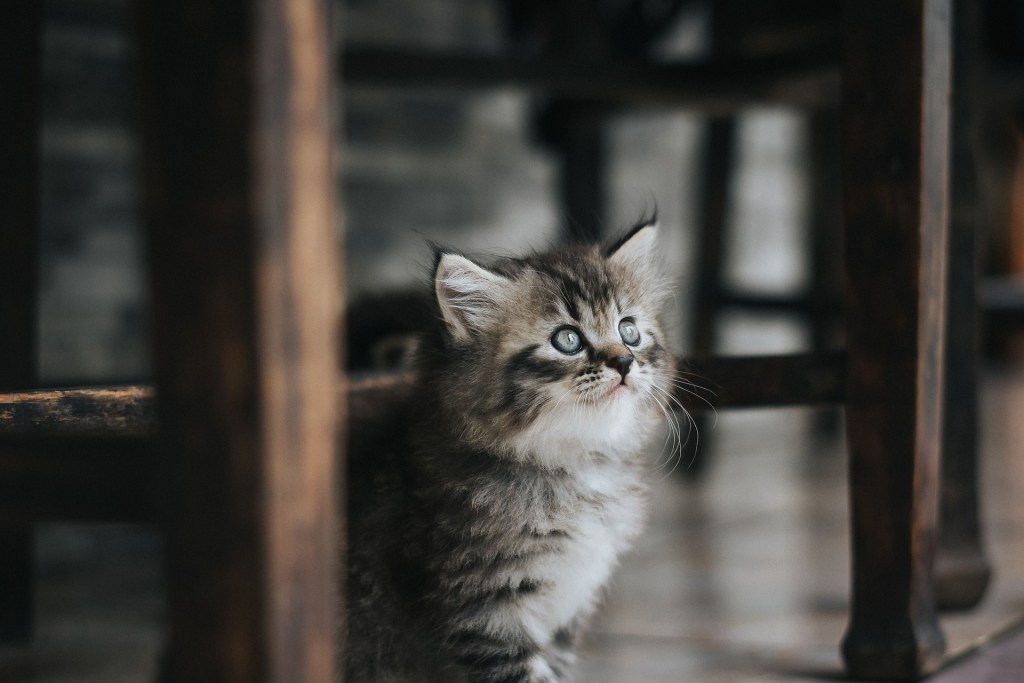 The essentials
A few items are absolute musts for your new kitten.
Food: Start with a quality kitten food that's appropriate for your kitten's age. Your vet may have a particular brand that they recommend for kittens.
Dishes: You'll also need some food and water dishes. Metal or ceramic dishes are preferable to plastic, which can hold bacteria and odors.
Treats: Offering cat treats can help you bond with your kitten. Look for treats sized for a kitten's smaller mouth, or buy treats that you can easily break into little pieces.
Litter box: Be sure to choose a box with a lower entry point that your kitten can easily navigate.
Litter: You'll also want to get some cat litter, which should ideally be the same type of litter your kitten is using in his current home. Avoid clumping litter, which can absorb moisture and create blockages if your kitten should ingest it.
Toys: Kittens are playful and energetic, so at least a few toys are also essential. Look for toys that are durable and small enough for your kitten to easily pick up and bat around. You may want to buy a variety of toys so you can see which ones your kitten enjoys the most.
Items that are nice to have
While the above items are essentials, there also are some items that are nice to have if you can afford them.
Cat bed: Your kitten may curl up on a soft blanket you already have, but you also can treat him to a cat bed all his own. An electric heated bed can be extra toasty and is a nice way to pamper your kitten.
Cat tree: Kittens love to climb, so consider getting your new furry family member a cat tree. Cat trees come in all sizes and designs, so you can easily find a tree that fits into your space. Consider getting a cat tree with built-in platforms and hiding places to help your kitten feel secure in his new home.
Pet gates: Depending on your home, you may also want to buy a few pet gates. You can use the gates to close off certain areas of your house that could be dangerous to your kitten. A pet gate is also useful in keeping kittens away from a furnace, hot stove, or other off-limits spaces.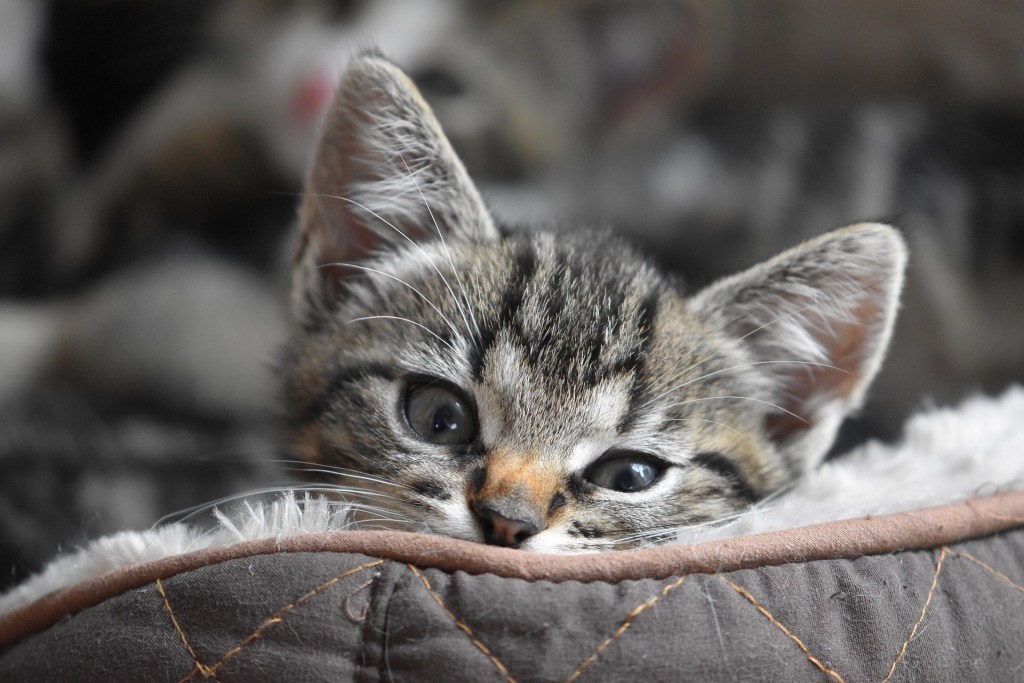 Preparing your home for a kitten
Buying these items is just the first step in getting ready for your new kitten. You'll also need to spend time preparing your home.
To get your home ready for a kitten, walk through and look for potential dangers. Make sure that small items that could be ingested, like kids' toys or string, are put out of reach. You'll also want to identify any small spaces where your kitten might be able to hide away or possibly get into trouble. Be sure that these spaces are blocked off to keep your kitten safe.
Next, create a safe spot in the home for your kitten. It's often best to introduce your kitten to one room at a time, so he has a quiet place to explore. Come up with a plan for how you'll handle other pets and how you'll eventually introduce them to the new kitten once he's feeling confident enough.
Bringing home a new kitten is exciting, but it also requires plenty of planning. If you know that you'll be getting a kitten soon, then start your shopping ahead of time. Keeping an eye out for sales and specials can save you money, meaning you'll be able to get not only the essentials but also some splurge items that are nice to have around. By making sure that you're well stocked up on all your new furry family member's necessities, you'll be able to spend more time getting to know your new kitten.
Editors' Recommendations