Bringing your canine friend to the next camping trip can be a fun experience. Although you want to be prepared to make sure that both you and your doggies are happy. Aside from the hiking gear to bring when your dog tags along, you also need to consider where you'll both find shelter.
Whether you want a pop-up tent for your pup to sleep in or a spacious tent for everyone, we've gathered the best tents for camping with dogs. Here are our top picks from brands such as K9 Sport Sack, MyDeal, Coleman, Wenzel, MSR, and Big Agnes. While you're here, you can also check out our buying guide for dog-friendly tents and what you should keep in mind when camping with your dogs.
At a glance:
Best pop-up tent: K9 Sport Sack Kennel Pop-Up Dog & Cat Tent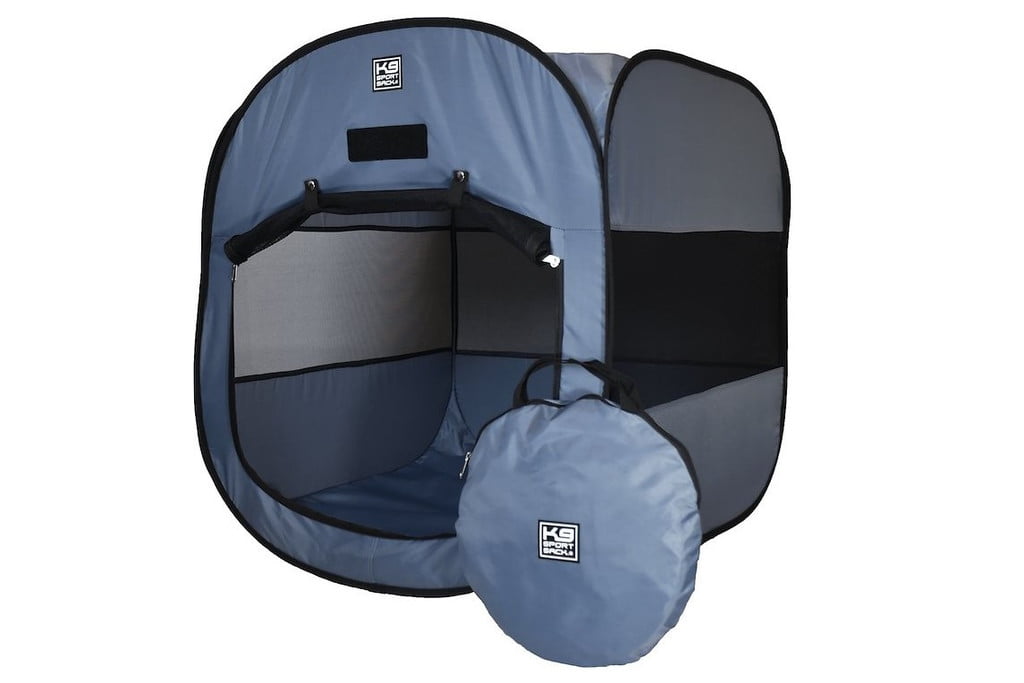 When your dog needs a break and a good nap during your camping trip, a pop-up tent can come in handy. The K9 Sport Sack Kennel Pop-Up Dog & Cat Tent is portable enough that you can easily fit it inside a backpack. The dog tent's metal frame and lightweight design also make it simple to set up and disassemble after use. The compact kennel comes with zippers and metal snaps which keep your furry friend secure as they nap.
Best value: MyDeal Pop Up Pet House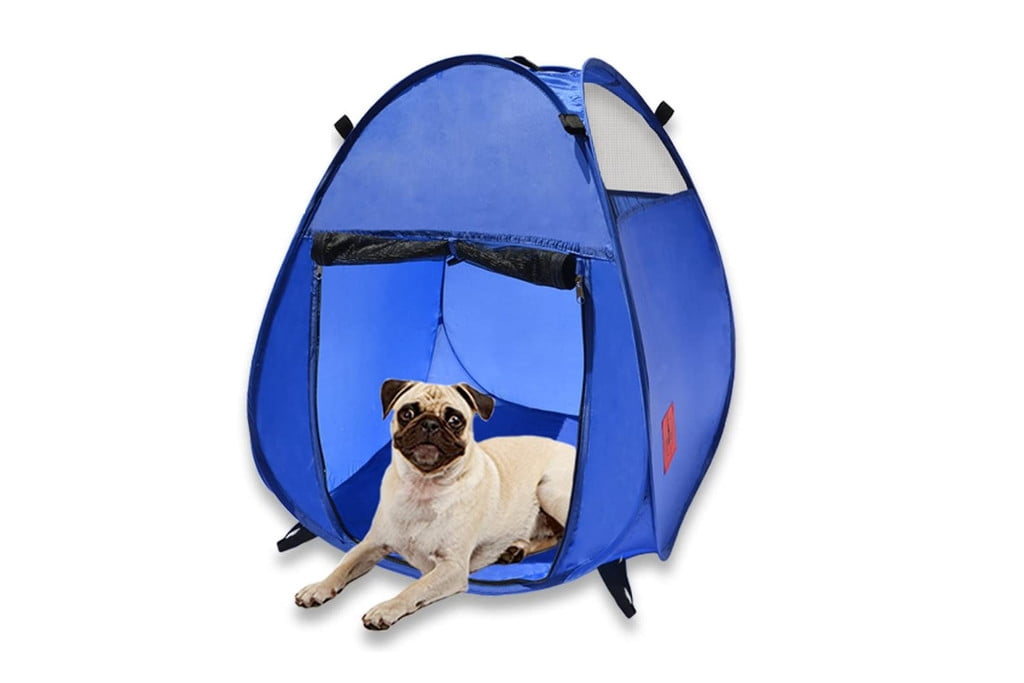 Looking for a pop-up tent that is both budget-friendly and easy to assemble? You'll definitely get a bang for your buck with the MyDeal Pop Up Pet House. All you have to do is pop it open and it's ready to use in no time. The portable tent is weather-resistant and provides protection for your pet. It can also work as a pet barrier that you can put in the backseat of your car to keep both you and your dog safe while driving.
Best roomy interior: Coleman Evanston Screened Tent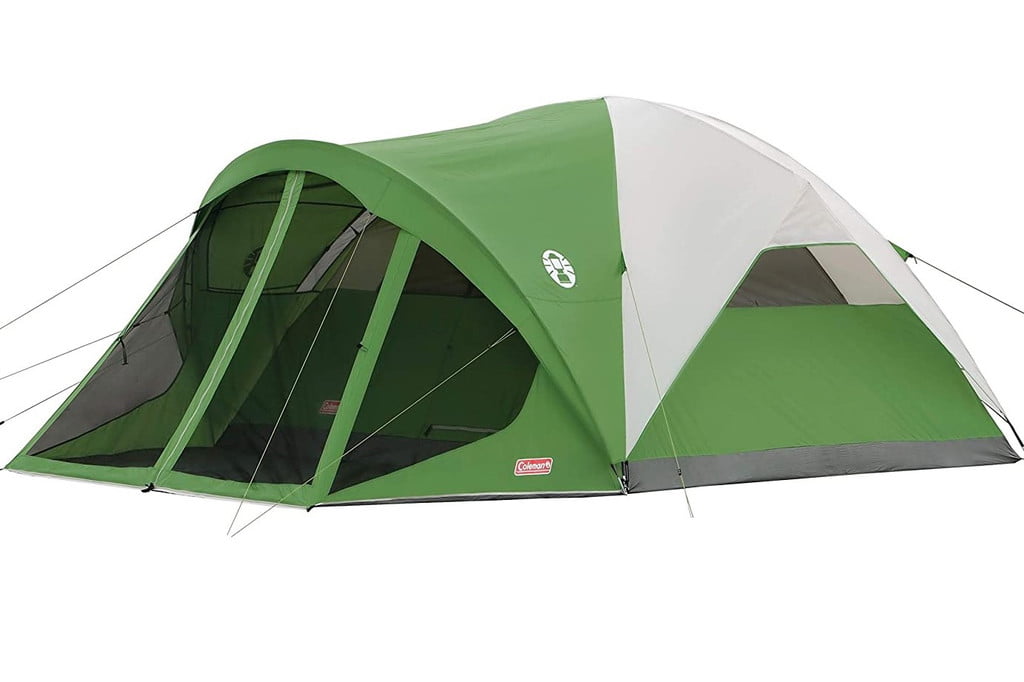 The Coleman Evanston Screened Tent is an affordable yet quality choice for camping with your dogs. The tent has a spacious interior which is perfect for both people and pets to take shelter in. Your dog can also freely walk around inside the tent. Another neat feature of this tent is that it has a full-floor screen room that keeps the bugs away. It is also weatherproof with welded corners and inverted seams that prevent rainwater from coming inside your tent.
Best for large breed dogs: Wenzel 8-Person Klondike Tent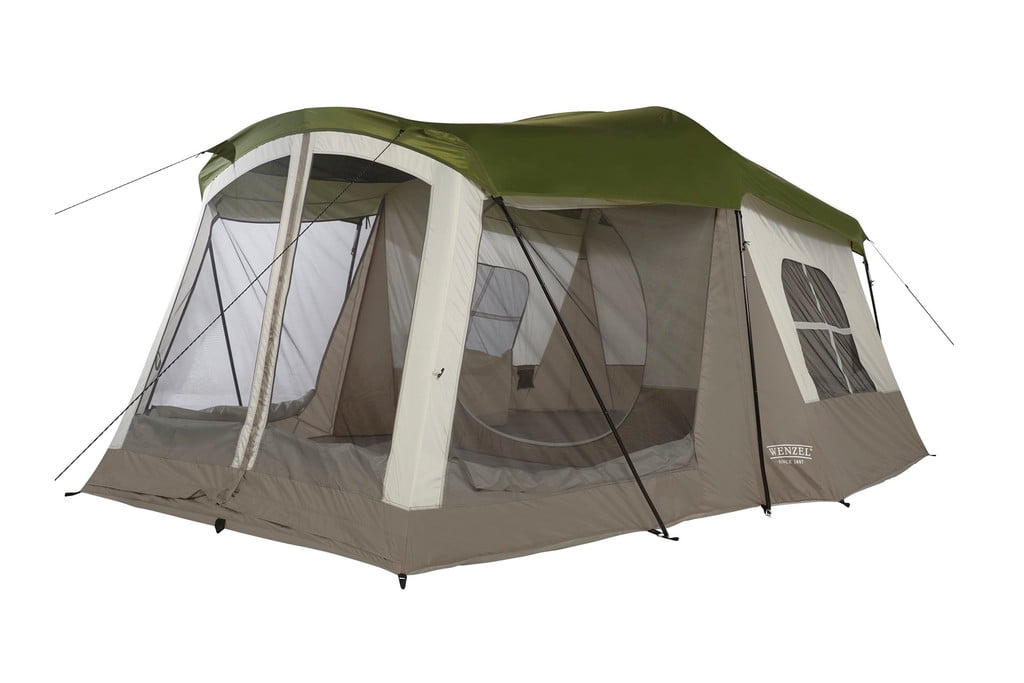 If you are bringing your large breed dogs camping, you need to have a big and spacious tent. Wenzel 8-Person Klondike Tent is one of the best tents for camping with dogs and is made of durable materials that can stand strong even after years. The tent also comes with an attached screen room to give it a homey feel. The tent's zippers are strong enough to keep your canine friends safe inside while you don't have your eyes on them.
Best for backpacking: MSR Hubba Hubba NX 2 Tent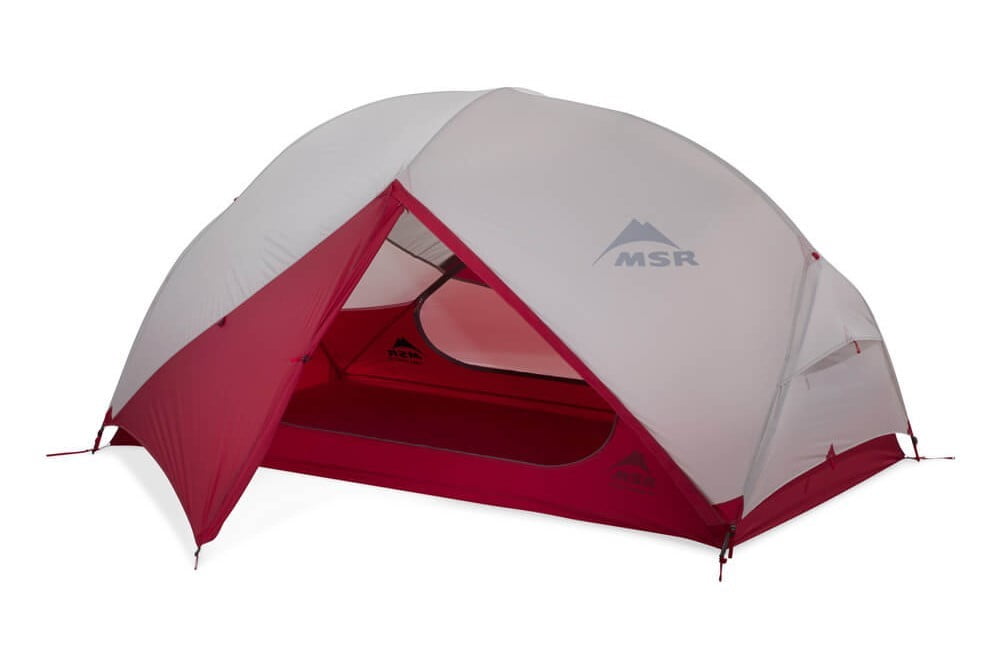 The MSR Hubba Hubba NX 2 Tent is the ideal option if the only guests going on a camping trip are two people and one dog. When you go backpacking with your canine friend, you need a tent made of ultra-durable materials. This heavy-duty tent is built to last amidst tough wind conditions and has Xtreme Shield waterproof coating to keep you dry. The tent has enough room for you and your dog to sleep and stretch their legs with ease.
How to choose the right dog-friendly tent
When choosing the best tent for your dog to take shelter in, you need to consider a few things. First, you need to take the size of the tent into account. When camping with your doggies, you might need more room than you would usually opt for. Not only is the size of the tent essential in keeping all your extra equipment but it's also a must for it to have space for your dog to stretch their legs and roam around in. Determining the best proportions of the tent also depends on your dog's breed and size.
Another thing you should keep in mind when picking a tent is the materials it is made of. It is ideal that the tent is made of rugged materials so that it can withstand your dog's every movement. Whether it's mud stuck on your dog's paws or ragged nails, your tent has to last the whole trip unscathed. If you want your canine friend to be happy while camping, you need a tent that is both spacious and durable. If you already own a tent that is big enough, you might want to consider purchasing a pop-up tent for your dog to sleep safe and sound.
What to expect while camping with your dogs
You can't be 100% certain how your dog will act on a camping trip especially if it's your first time bringing it on one. How they act at home isn't the same as bringing them to the great outdoors for an extended period of time. If you want to have an inkling of how they will act while camping, you can try practicing in your own backyard. Set up a tent there and spend some quality time with your canine friend. This gives you the opportunity to know how they will act and let them be familiar with their surroundings once the actual camping trip happens.
Even a well-trained pet can still act differently when exposed to a new environment, especially the wilderness. The best course of action to keep them on track is to reiterate their training and commands. Last but not the least, pack a first aid kit for your dog since they're still getting exposed to wildlife and it's always better to be prepared.
Getting ready for your camping trip with your dogs? Stock up on these pet supplies while you're at it.
Editors' Recommendations