Large dogs can be intimidating to some, but the truth is that many of them are as sweet as can be — especially with children! Although it may sound surprising, we've all heard the term "gentle giant" used to describe large dog breeds like Great Danes and Saint Bernards. It should come as no surprise that they can be great with kids, but they're not the only family dogs out there, though!
These five big dog breeds make wonderful pets for anyone with kids. They have a history of being patient and gentle with children, and they all respond well to positive reinforcement training. With the right amount of attention and love, any of these dogs can be your child's best friend.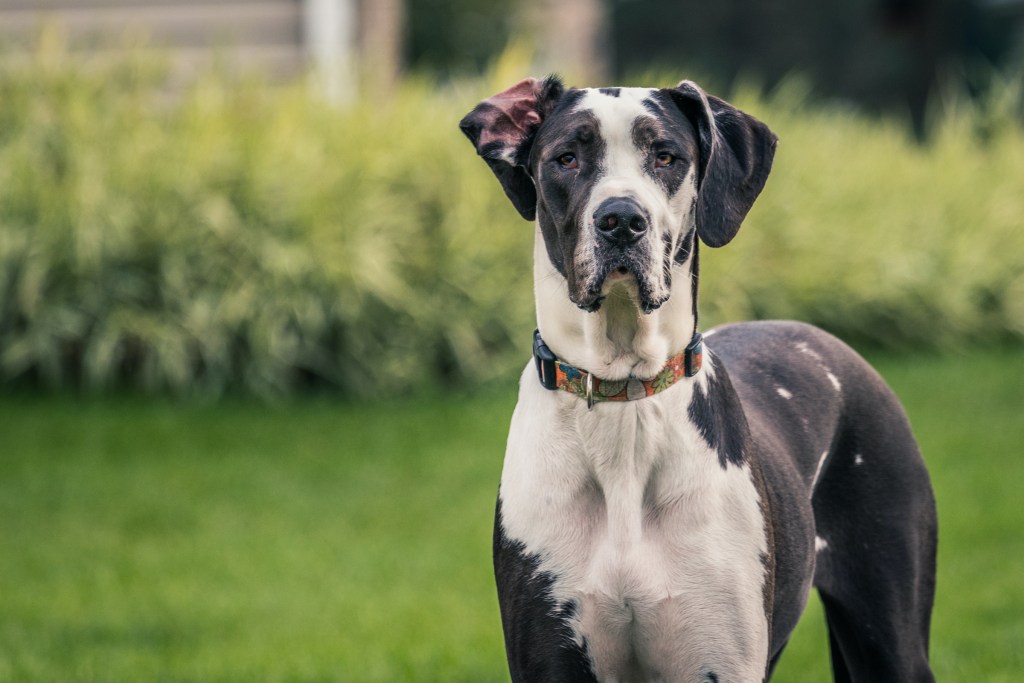 Great Dane
Great Dane dogs are known for being the largest breed in existence — but they're also one of the sweetest. Though they'll happily watch over their homes, Hill's Pet notes that Danes are "moderately playful" and "affectionate." Their energy level is somewhat limited, so they will be happy with a backyard and about 30 minutes of exercise per day. The only downside, though, is that this breed only lives for about 6 to 8 years, on average.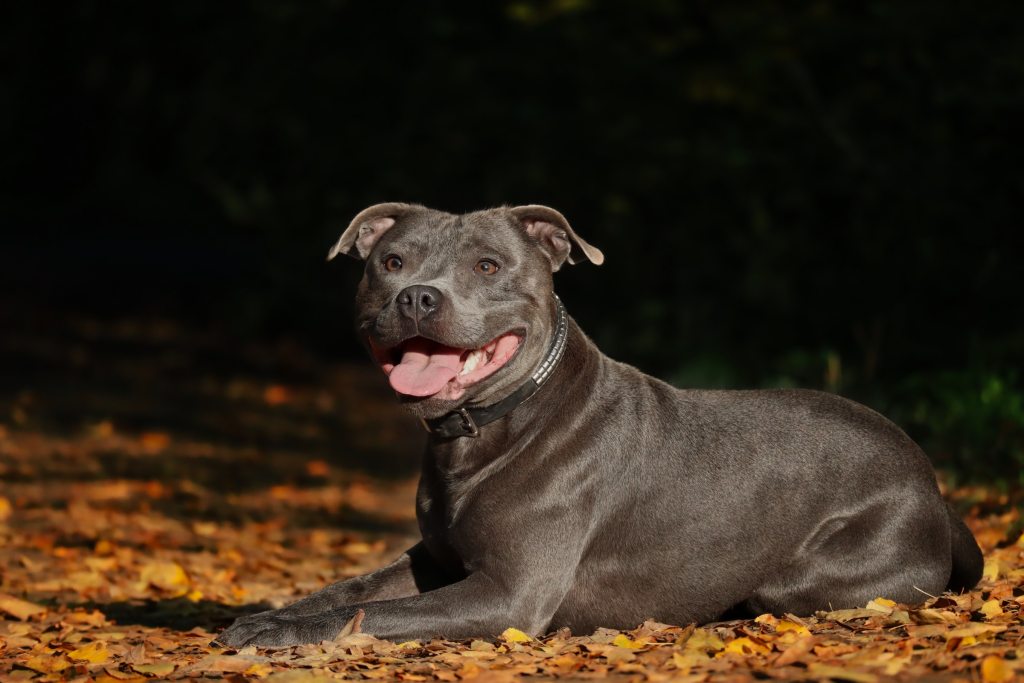 Staffordshire bull terrier
Despite the negative stereotypes pit bull breeds have faced, the Staffordshire bull terrier has a long history as a loving family pet. In fact, these dogs were known as "nanny dogs" in England because of their playful, protective nature toward children. There's no doubt that Staffies love to play. They were even built to be sturdy playmates — just look at those stocky bodies! Hill's Pet explains that turning training into play (aka using positive reinforcement with rewards) is the best way to practice obedience with this breed.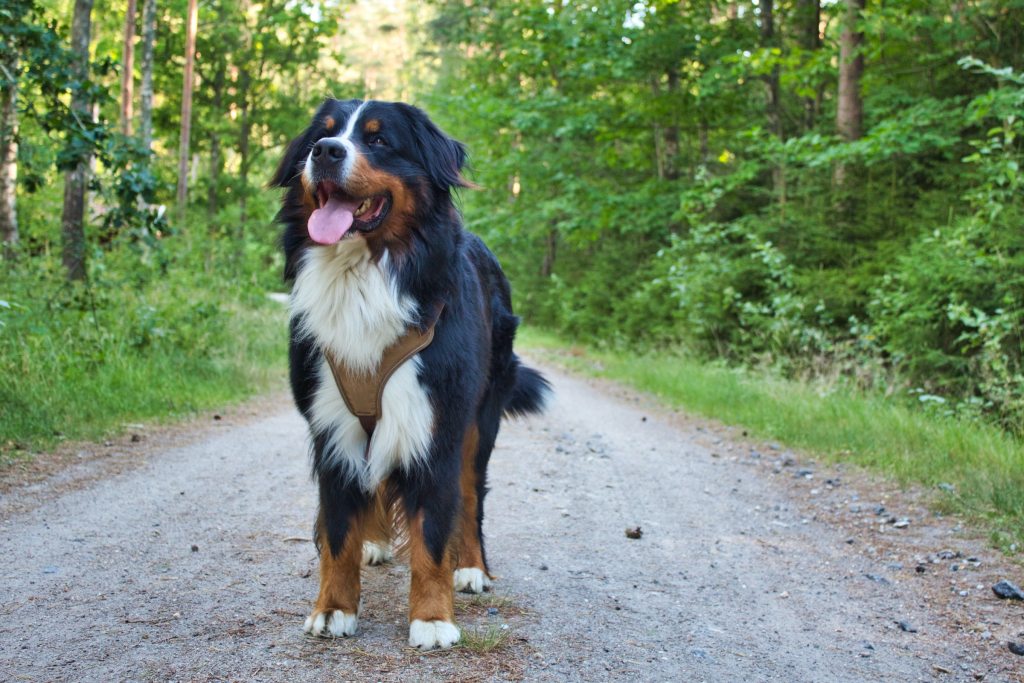 Bernese mountain dog
This gorgeous breed is known for its elegant look and distinctive fur coloring, but don't let that massive size fool you. Bernese mountain dogs are some of the most sensitive pups you can find. They're extremely affectionate, notes Purina, and they'll usually choose a good cuddle over a walk around the block. Still; these dogs do have moderate exercise needs. Playtime can help with that.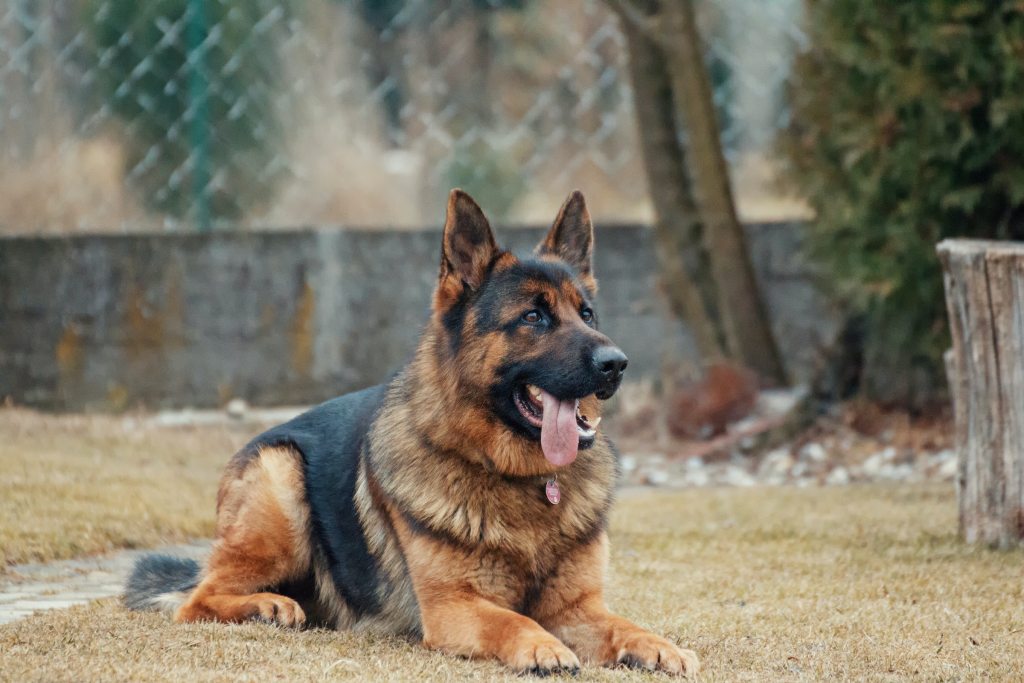 German shepherd
Even though German shepherds are known for their tough-looking exterior, they can be just as gentle and affectionate as any other breed; especially with the right training. Their higher energy level can make them great companions for older children or budding athletes, and they can be wonderful guardians for kids who aren't in the eyesight of their parents. This breed shows loyalty to a T!

Newfoundland
Even though these dogs come with a lot of fur to maintain, they also come with a lot of love to give. If anything, your Newfie's regular grooming can be a way to teach a child about responsibility! Whether they're around adults, children, or other dogs, Newfoundlands are affectionate and difficult to anger. That's why they've earned the title of "nanny dog," too! According to the American Kennel Club, the Newfoundland breed standard values their sweet temperament over any other characteristic — even looks.
If any of these big dog breeds caught your eye, don't hesitate to learn more about them. They just might be the best fit for your family. Even if your ideal dog breed isn't on this list, there really are dogs for everyone somewhere out there. Good luck!
Editors' Recommendations