Having a new puppy in the house can be almost as exhausting as having a new baby. The younger a pup is, the more care they require. And as they become more active, it's important to give them safe places to play when you're indoors, outside, and traveling.
That's why dog playpens are a great idea for your active puppy and even for older pets. Because they are portable, you can set them up almost anywhere. They come in all shapes and sizes, so it's easy to choose the playpen that fits your puppy's unique personality as well as your lifestyle. We did some digging and found the best dog playpens.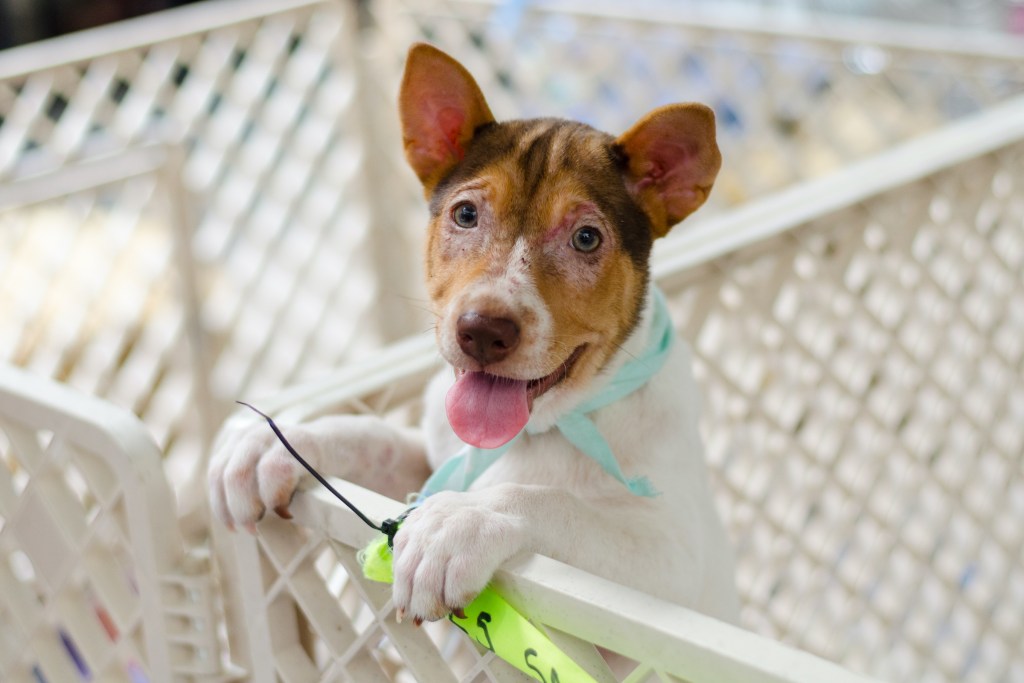 Versatile indoor playpens that are adjustable and stylish
Sometimes you want to confine your puppy to a small space, and other times it's nice to give him room to move around. In both cases, convertible playpens that you can use as a pen and a room divider are extremely convenient. This style grows with your puppy, so you can expand his space as he becomes more responsible with the rules of the house.
There's absolutely no reason why a dog playpen can't control traffic stylishly, and Richell's six-panel pet gate does that beautifully. It converts from a pen to a freestanding gate to a room divider with a lockable gate door, and the hardwood finish lends a classic look to nearly all home decor.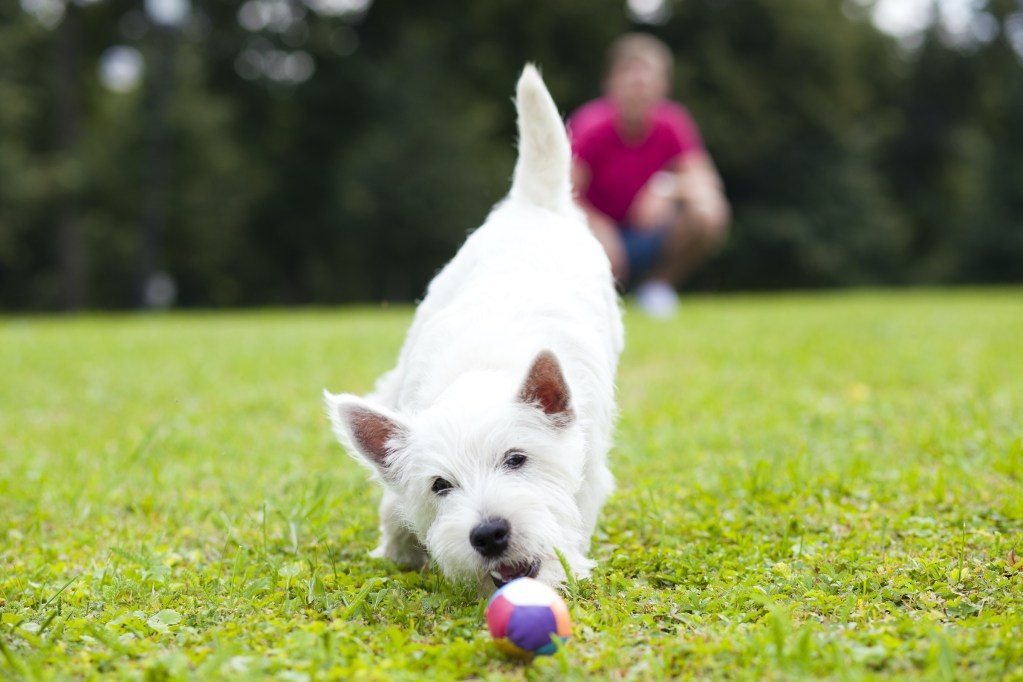 Durable outdoor playpens
Let's face it. Some dogs are just more rambunctious than others. Regardless of their size, there are pups that simply have a penchant for getting into trouble. If you can relate, you'll definitely want to opt for a playpen that will withstand your persistent pup's attempts to escape. Look for one built to hold up against chewing, digging, or climbing, like this 16-panel playpen by FXW.
We like this playpen because you can configure the rustproof panels in various shapes and sizes and they are easy to clean. It assembles in 5 minutes and the entire unit is easy to fold down because of the rod-connected design. It's a great size for the backyard or to take along when you go camping, and you can set up it inside as well. The gravity-actioned locking door is a safety feature that keeps your pup from unlocking it on his own.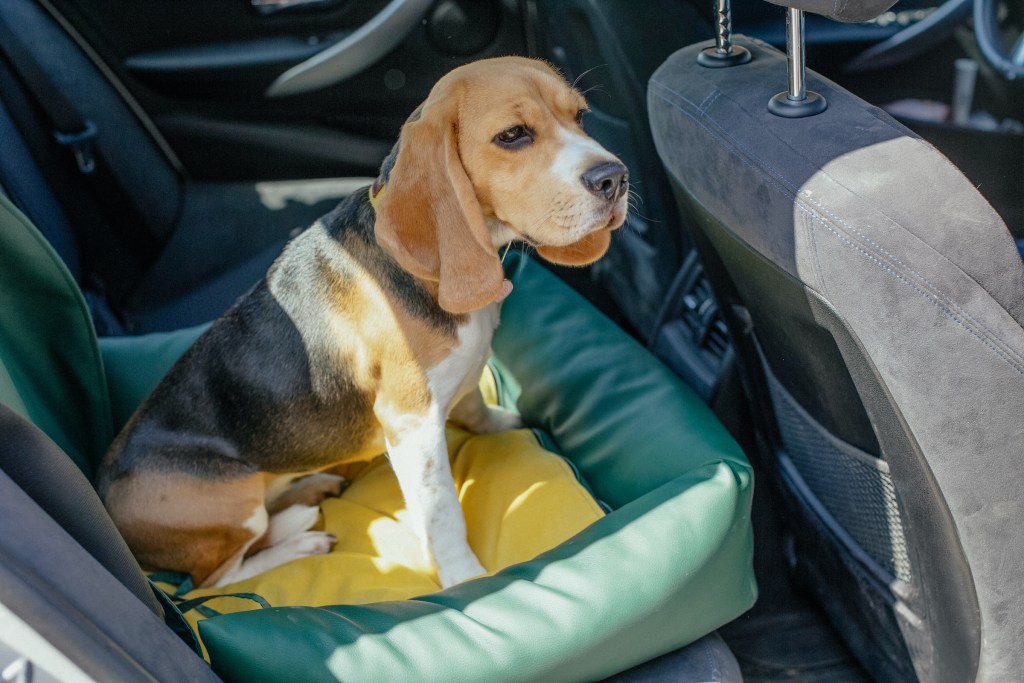 Soft-sided playpens for on-the-go-families
If you're truly a family on the move who likes to take their pets with them, consider investing in a lightweight, soft-sided playpen. Because these playpens are made of lightweight materials, it's easy to move them from room to room. And since most are water resistant, they're easy to clean if your pup has an accident or tips over his water bowl.
This option by the Esk Collection features a zippered top and bottom, which offers more security than hook-and-loop-tape closures. The breathable mesh material provides good ventilation and the side compartments are handy for storing toys and leashes.
Note: This style is best for puppies and small to medium-sized dogs that don't dig, chew, or climb.

Are playpens good for dogs?
Playpens, also known as exercise pens, differ from dog crates. While a dog crate gives your pet a secure place to sleep at night or stay while you aren't home, a playpen gives your puppy room to play, eat, and drink. Although they aren't a substitute for a good crate, playpens provide a structured environment for your puppy to burn off some energy:
Indoors, when you have other things to do around the house. They also work well when you need to separate your dog from houseguests, but still want him to have a play space.
Outdoors, when you don't want to put him on a leash but want him to stay close by, like when you are camping or working in the yard.
On vacation, when you want to take your puppy with you, but need a safe place for him to get some rest and recreation.
There's no question, puppies bring a lot of joy into our lives. In addition to reducing stress and anxiety and keeping us healthier, playing with a puppy raises our activity level. Ironically, play is a puppy's work. The things he learns about his environment while romping in it help him grow into a confident, happy dog. Translation: Playing with a puppy is mutually beneficial!
However, there's also no question that keeping track of a puppy is a lot of work. A dog playpen is one of the many inexpensive pieces of equipment you can invest in for peace of mind, as your puppy safely explores small areas of the world around him. The best dog playpens are the ones that fit your lifestyle and home. Options include soft-sided products, ones that can adjust to a space, and playpens durable enough to withstand the outdoors.
Editors' Recommendations