Walking your dog might be a breeze on a balmy summer morning, but a wintertime stroll could be a very different story. From slippery ice to disastrous wind chills, you really never know what you might run into. Luckily, though, with just a little knowledge and preparedness, you'll be more than ready to walk your dog in cold weather. As for preparing yourself for the cold — you're on your own with that one!
To help you keep your pup as warm as possible while doing their daily duties, we've asked a few canine care experts about the dangers of walking your dog in the winter. By the time you're done reading, you'll be ready to prepare for your next cold-weather stroll.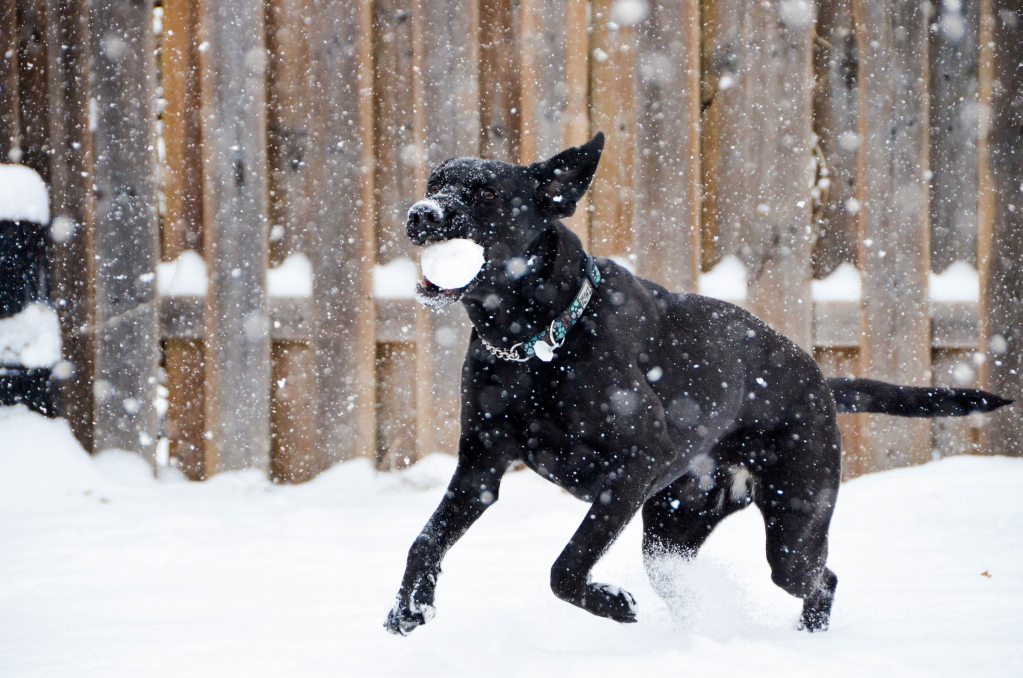 How long can you walk your dog in cold weather?
Just like many aspects of pet care, there is no one-size-fits-all answer to how long a dog can be out in the cold. As Heather Byron — facility manager for Alabama's A New Leash On Life rescue — told us, "There are many factors to consider when walking dogs in cold weather, including the size of the dog, age, breed, how cold it is, if you are using dog coats/booties, and how much hair your dog has." As you can imagine, a healthy Alaskan malamute might not think twice about going outside to potty while it's snowing. An elderly Chihuahua, on the other hand, is not likely to be so keen to explore the winter wonderland!
"Older dogs will have a harder time when it's under 50 degrees," Byron confirmed, "if they are out for over 10 minutes. While younger dogs, especially if they are very hairy, will be able to withstand the cold longer." Of course, age and breed aren't the only factors to keep in mind.
Factors to consider before walking your dog in winter weather
As Byron explained, deciding whether to go for a walk in cold weather isn't a quick decision. You'll want to consider:
Your dog's age
Your dog's size
Your dog's coat
Your dog's overall health
Outside temperature, wind chill, and wind speed
Snow or rain conditions
Protection from the elements (umbrella, porch with awning, etc.)
Additionally, AKC-accredited dog trainer Michelle Lehr, CCMT, warns pet parents to look out for less-common dangers, too. That means looking down!
"It's also important to consider the type of surfaces your dog will be walking on," she noted. "If the ground is covered in snow or ice, it can be more difficult for your dog to walk and maintain their balance. This is especially true for older dogs or those with joint issues, as the cold can exacerbate any existing pain or discomfort." To help both you and your pup stay steady on any hidden slick surfaces, Lehr suggests using a shorter leash.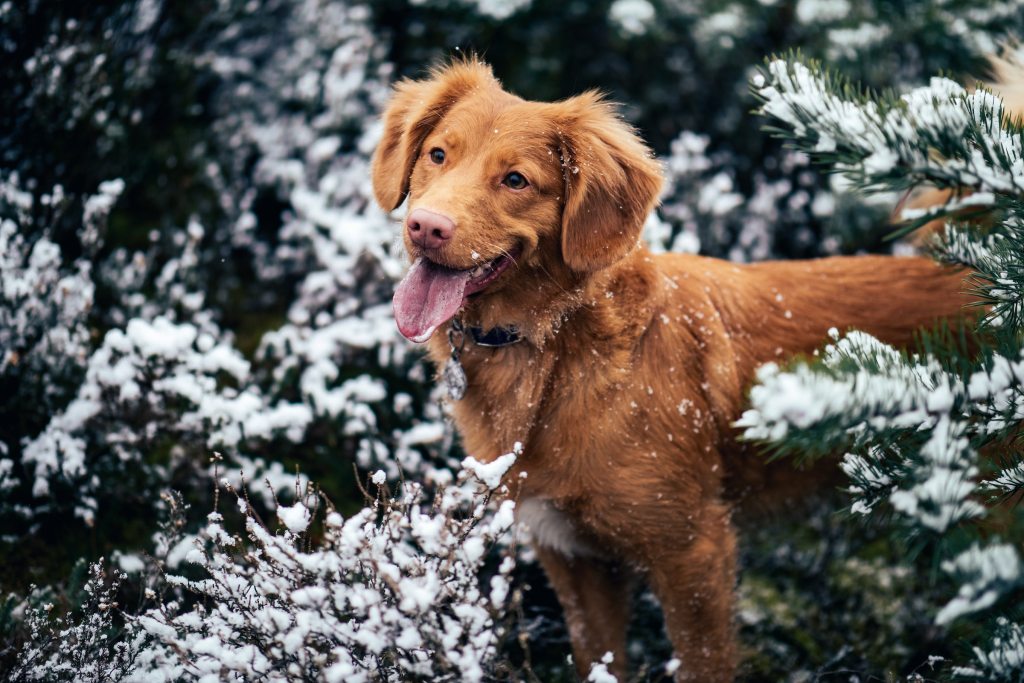 How to protect your dog from the cold during winter walks
If the weather leaves enough time and daylight for you to walk with your furry friend, there are several precautions you can take to make sure everything goes smoothly. Both Byron and Lehr agree that keeping an eye on your dog throughout your walk is the most important place to start.
"Regardless of what type of dog you have," Byron, who also owns AnimalDome.com, explained, "it's always important to watch the dog and see how he/she is behaving during the walk. If you notice any shivering, slowing pace, or constant wanting to turn around, then these are signs that your dog is getting too cold." If you were too chilly, you'd want to turn around, too!
Coats, sweaters, or paw protection can make the elements more bearable for some dogs
In the same way that coats and mittens help keep you warm, sweaters and shoes can do the same for your four-legged friend. Lehr suggests that pet owners "check [their] dog's paws for any cuts or abrasions, as the cold can make any existing injuries more painful." That's where weather-resistant booties can come in handy, even if it takes a while for a dog to get used to them. Paw balms are also an option for pups who despise shoes, and many of them work on dry noses, too.
Alternatives to outdoor walks in the wintertime
Because dogs are susceptible to hypothermia and frostbite, as Lehr told us, it's best to limit their outdoor time when things get a bit too chilly. She suggested, "If the temperature is below freezing and the wind chill is high, it's best to limit your dog's time outside to just a few minutes for necessary bathroom breaks." However, you might be able to get outside for a few minutes if the weather isn't catastrophic.
"I always advise clients when it's cold to do a quick jog up and down the street with their dog if they are able," said Byron. "This will get the heart rate up in your pup (as well as you) and will increase body heat. Plus, it gives them the daily necessary exercise they need in a short time." That's the perfect outdoor break when your dog is stuck inside all day.
With these expert-approved ideas, walking your dog in winter won't have to be such a chore. It might look different from your summertime routines, but putting safety first will take just a few extra minutes. Besides, your precious fur baby is worth the effort!
Editors' Recommendations