You've heard of pregnancy announcements and even gender reveals, but what can you do when you're welcoming a new fur baby into your home? A new dog announcement can be a clever and creative way to introduce the folks you love to your four-legged newcomer without the stress of having visitors — plus, it's a fantastic way to bond with your new pet. What better way to get to know your new BFF than with a fun photoshoot?
That's not to say every new-dog announcement idea is that over-the-top. Sometimes, a cute photo of you both in your favorite spot is all you really need. To help get the ideas flowing, though, here are some of our favorite fun and adorable new-dog announcements to consider.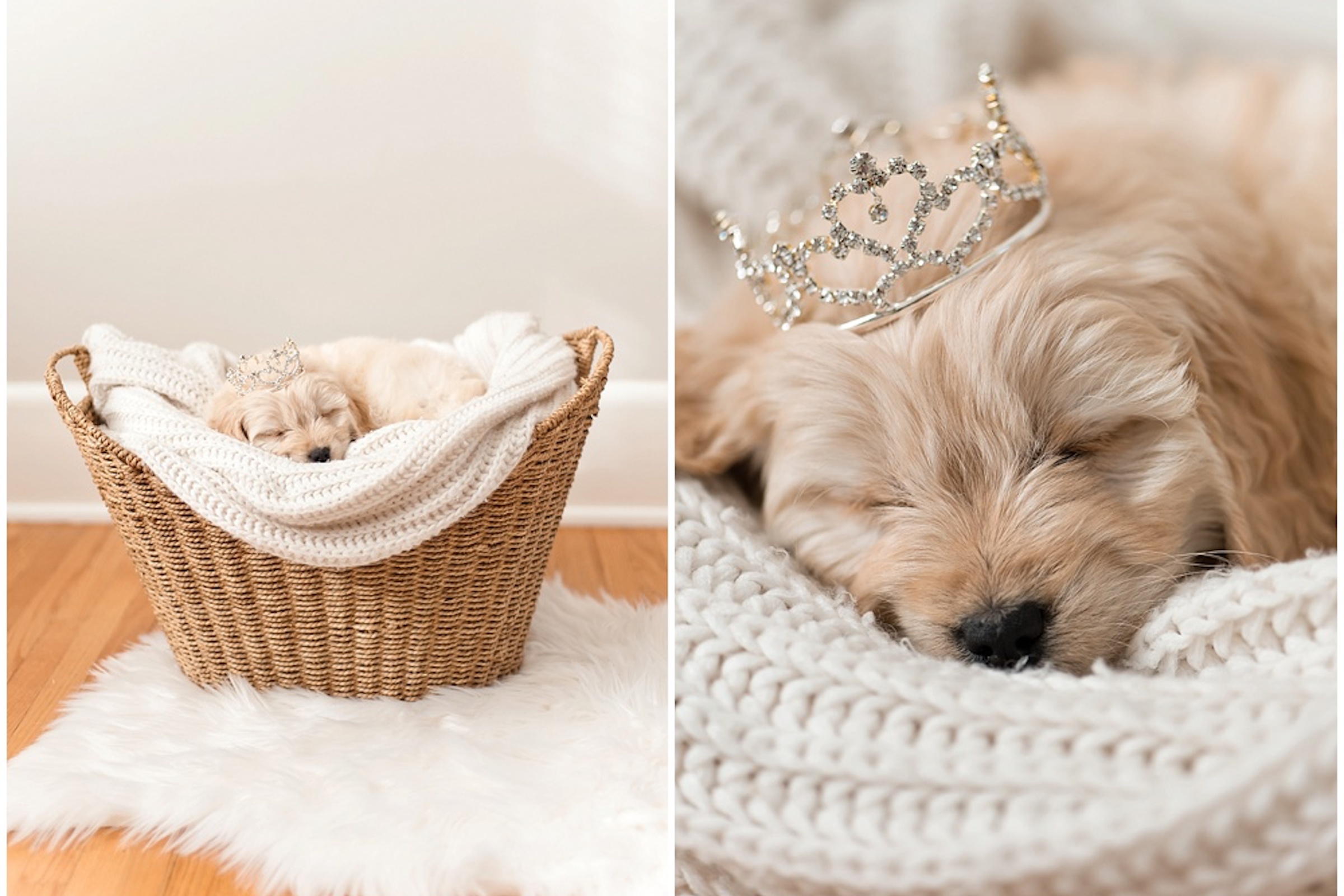 Try a newborn photoshoot with your pup
If your family's newest addition is on the younger side, you may want to put your own canine spin on the classic newborn photoshoot. Family and newborn photographer Tamara Jaros did exactly this with her miniature goldendoodle puppy, Winnie, and the results are positively adorable. Even if this isn't for you, we absolutely recommend scrolling through these darling puppy pictures for your daily dose of cute.
Baskets are by far the most popular accessory for newborn photoshoots (human or pup!), so grab a cute blanket and let your fur baby get comfy. Little accessories like bandanas, fluffy toys, or a fashionable collar can go a long way. It's all about the pup, after all!
Order matching outfits for the cutest picture ever
If a five-minute photoshoot is more your style, try shopping around for some matching outfits or accessories to give your snap that extra pop. Nothing says "welcome to the family" like matching styles, after all.
Retailers like DogThreads are entirely dedicated to matching outfits, though you can always take a look around your favorite pet store or online shop. You never know what you might find! Alternatively, matching hats, bandanas, or other accessories are better options for dogs who aren't big fans of wearing clothes. When in doubt, a fashionable collar will always do the trick!
Use a changeable letter board
A popular trend — whether you're thinking about baby announcements, engagements, or even daily affirmations — takes advantage of changeable letter boards and their limitless options. Spell out your pup's name, birthday or adoption day, and anything else you want your friends and family to know.
You can make this announcement as adorable as possible, even if you're not a professional photographer. Find an attractive background and a few of your dog's new things to accessorize the shot, then snap away! Your new buddy doesn't even have to be in the photo, which is good news for parents of rambunctious or shy fur babies. Check out this cute photo from Lacy Gray on Pinterest: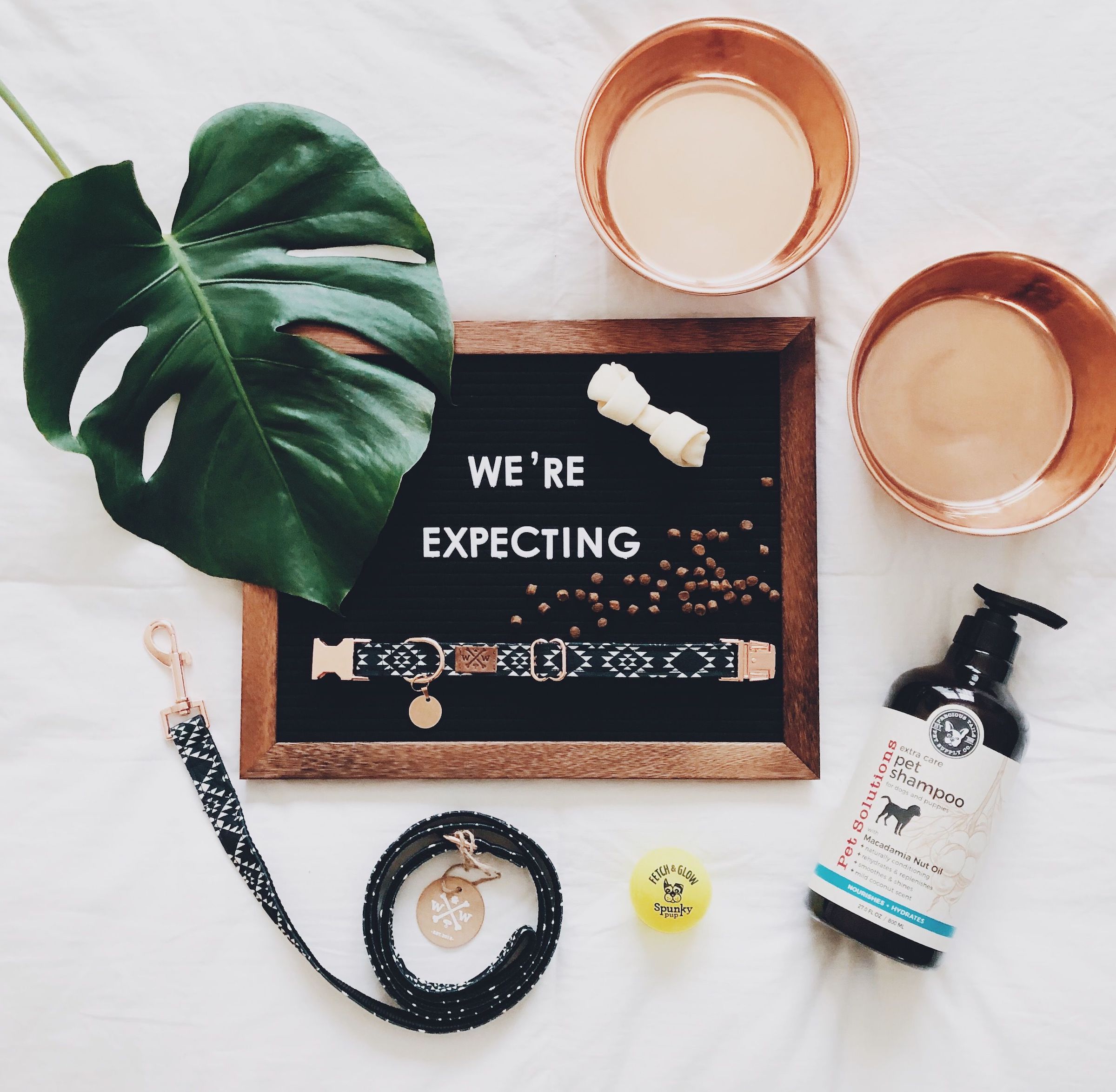 It's a… dog?!
A few clever pet parents have already fooled and delighted their loved ones by putting a spin on the traditional gender announcement. It all works the same way: pink or blue balloons in a box, cutting into a pink or blue (dog-friendly) cake, and the like, except that the announcement reveals a furrier, four-legged surprise.
Whether you choose to take a series of photos, shoot a video, or even host a little get-together to introduce your new pet, make sure your fur baby stays comfortable. No loud noises or spending time in boxes, please!
Photograph their freedom ride home
What's a freedom ride? Easily one of the best moments of a rescue pup's life is their freedom ride — their trip from the shelter to their forever home. Over the years, many heartwarming freedom ride photos have gone viral, including this one of rescue beagle Gregory (also shown below). Why not add one more to the collection of cuteness?
Even if your pup isn't a rescue, your first car ride home is something special. Whether they settle in for a peaceful nap or get so excited that they can't keep still, documenting this precious moment will surely bring a smile to your face.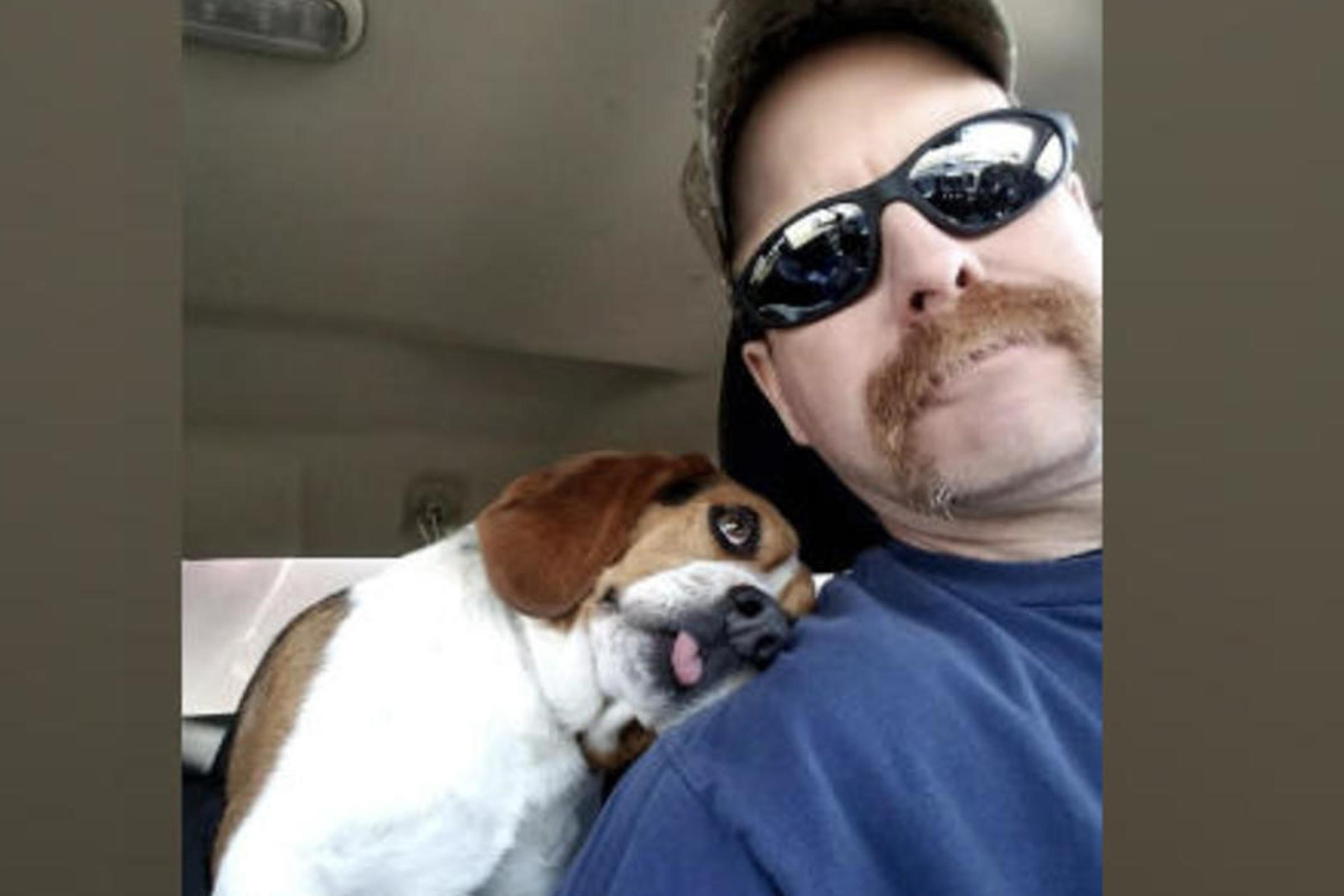 Make a cute sign
Take your creative skills to the next level by making your own welcome sign for your newest addition. Include their name, the day they came home, and anything else you want to share about your new dog — make it unique and totally yours!
When you're ready, just have your pup sit in front of their new sign and let the photoshoot commence. It's the perfect social media post to help introduce your new friend, and it's completely under your creative control. Plus, it's basically free!
These adorable and clever ideas can help you get your creative juices flowing. Don't be afraid to concoct a new dog announcement that's all your own — it should represent you and your family, after all. And it should be fun! Bringing home a new dog is an exciting time for everyone, so do everything you can to enjoy every minute of it.
Editors' Recommendations