Whether you prefer learning about dogs through books, online, or by asking your local vet, there's so much to learn before bringing a new puppy home. Do you have everything you need? Do you know what to expect? Luckily, these canine-friendly and new-puppy podcasts are here to guide you.
There's no one best podcast for new puppies, so take some time to look around. Besides, who says you can listen to only one? Each series has its own highlights, so it's worth checking out any that catch your eye — or your ear!
Your New Puppy: Dog Training and Dog Behavior Lessons to Help You Turn Your New Puppy into a Well-Behaved Dog
Debbie Cilento of Playtime Paws brings training to the podcast world in this super-helpful series. She takes a multilateral approach to training by focusing on dog behavioral science, communication between humans and canines, and ways to build a healthy, lasting relationship with your new puppy.
With over 60 episodes with titles like "How to Recognize Appropriate Dog Play" and "Three Important Skills to Teach Your Puppy From Day 1," you'll see that this podcast helps train the owners just as much as the owners train the dogs. It sure makes it fun to learn alongside your furry new friend.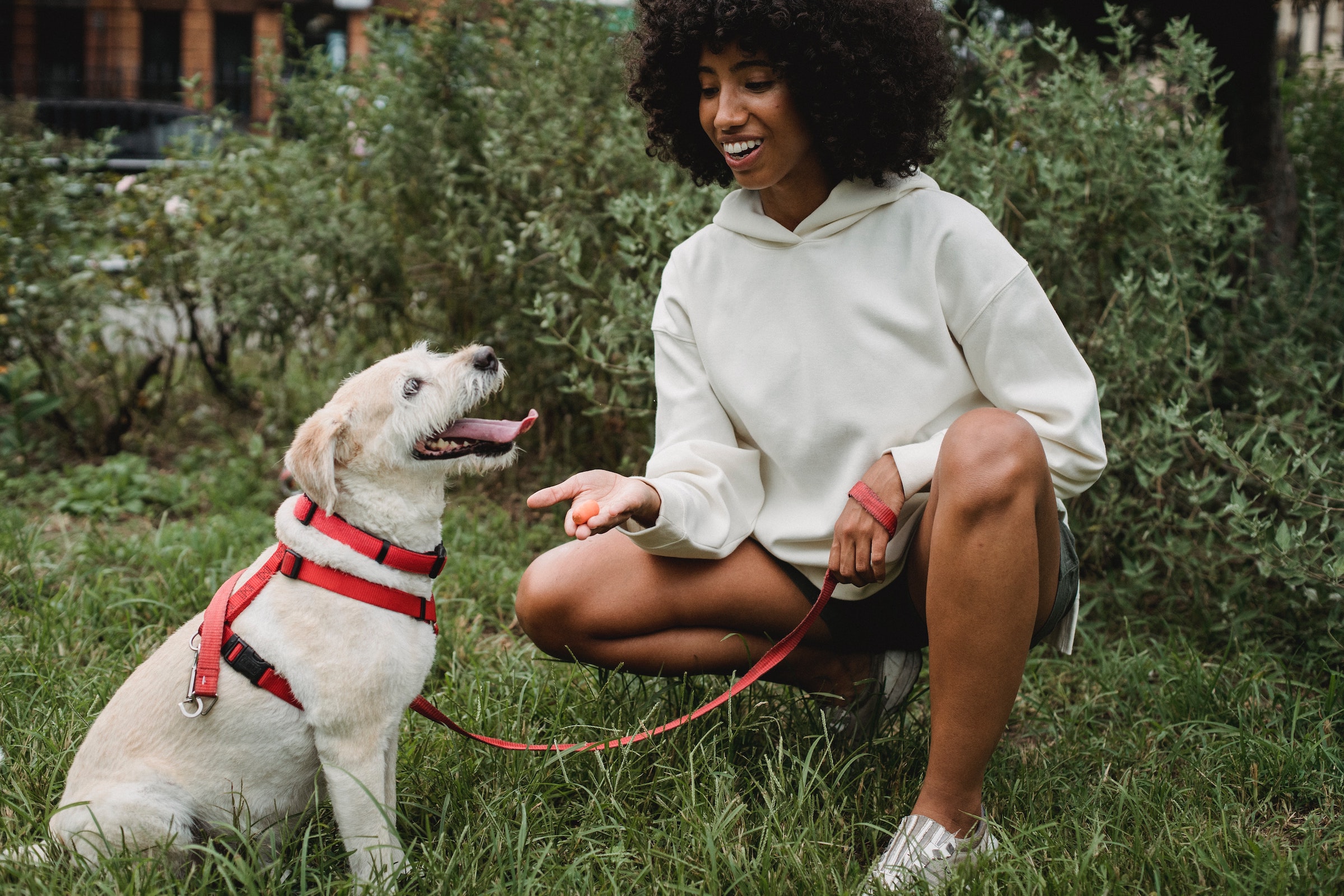 Discover Your Dog
Whether you're bringing home a puppy for the first time or are a self-proclaimed dog expert, this podcast will teach you something new. Not only will you discover why dogs do some of the strange things they do, but you'll also learn how to effectively communicate with your pup whether you're training, playing, or just chilling.
What's unique about this podcast is that only one of the co-hosts owns a dog, so you'll get a question-heavy, well-rounded conversation that really educates as well as entertains.
Drinking From the Toilet: Real dogs, Real training
This one's for anyone who needs a glass of wine and a gift card to doggie daycare. Hannah Branigan dives deep into the chaotic realities behind training, grooming, and canine care in this hilarious and relatable series, which combines comedy, education, and storytelling.
With weekly updates and frequent guest stars, there's always something new to learn from this podcast, but nothing beats the satisfaction of commiserating over the frustrations of pet parenting with other dog owners. It's a stress reliever for sure!
Can I Pet Your Dog?
This casual, lighthearted series from pet parents Renee Colvert and Alexis Preston will have you laughing for hours. Not only will you get your fix of canine experts and hilarious guests, but you'll also get to hear about the superstar pups who make the news every week.
If you're a fan of the Twitter account I've Pet That Dog, you'll love this podcast's recap of real pups the hosts have seen and met each week. Who doesn't love meeting new pups over the radio?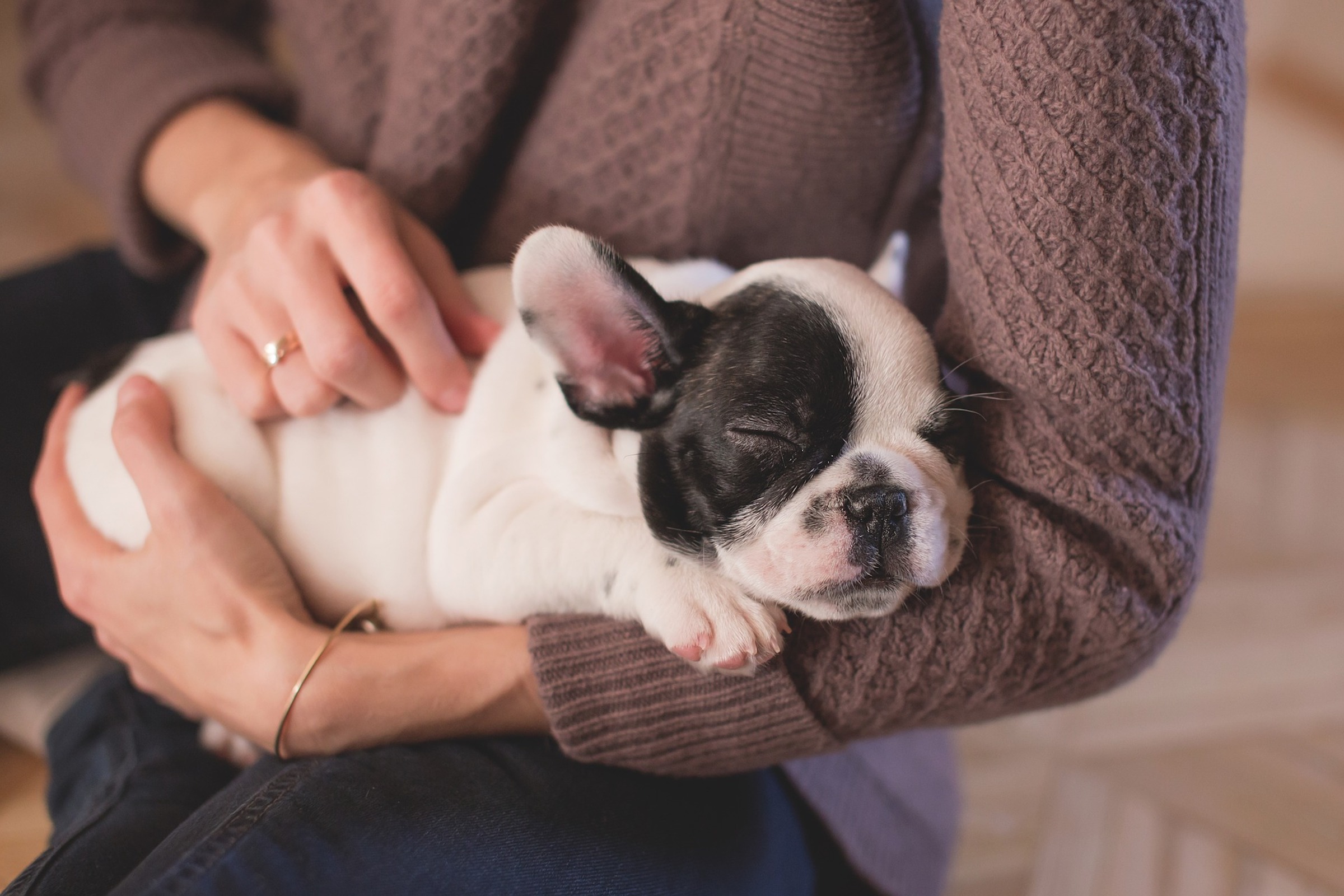 It's a Doggy Dog World
This podcast features a trio of dog experts from California's Kindred Spirits Canine Education Center who come together to discuss training, breed information, and anything to know about pethood.
To give you an idea of what to expect from these three talented ladies, recent episodes have gone into detail on subjects such as:
Using commands in another language to train your dog
Dog clubs
How to introduce dogs to other pets
Traveling with dogs
High reactivity in smaller breeds
Sexier Than A Squirrel: Dog Training That Gets Real Life Results
If the name of this show hasn't sold you already, here's the gist of what you should know: Veterinary behavior expert Tom Mitchell and canine agility trainer Lauren Langman break down the science and techniques so you can train your dog through games — yes, games. These two certainly know how to make training fun for everyone involved, and now you can know how, too!
If you have an open ear and a mind ready to learn, these podcasts are 100% worth checking out. Each offers so much to learn about adjusting to life with a new puppy, whether you hear about breeds, behaviors, or just some relatable stories. It won't hurt to know what to expect. You can't go wrong with any of these pup-friendly podcasts, either, so what are you waiting for?
Editors' Recommendations