Unfortunately, every dog out there can't be from the most popular breed (that title belongs to Labrador retrievers), but most don't have the perilous history that these rare dog breeds do. From the intelligence of the Chinook to the independence of the Cirneco dell'Etna to the irresistible curiosity of Berger Picard puppies, these rare breeds are more than deserving of the spotlight.
Despite facing trying times in their history, these three dog breeds are alive and well. Although they may be rare, these dogs are far greater in number than they used to be — some of them were nearly extinct less than a generation ago! Read on to discover the rich and triumphant histories of these diverse and beautiful breeds.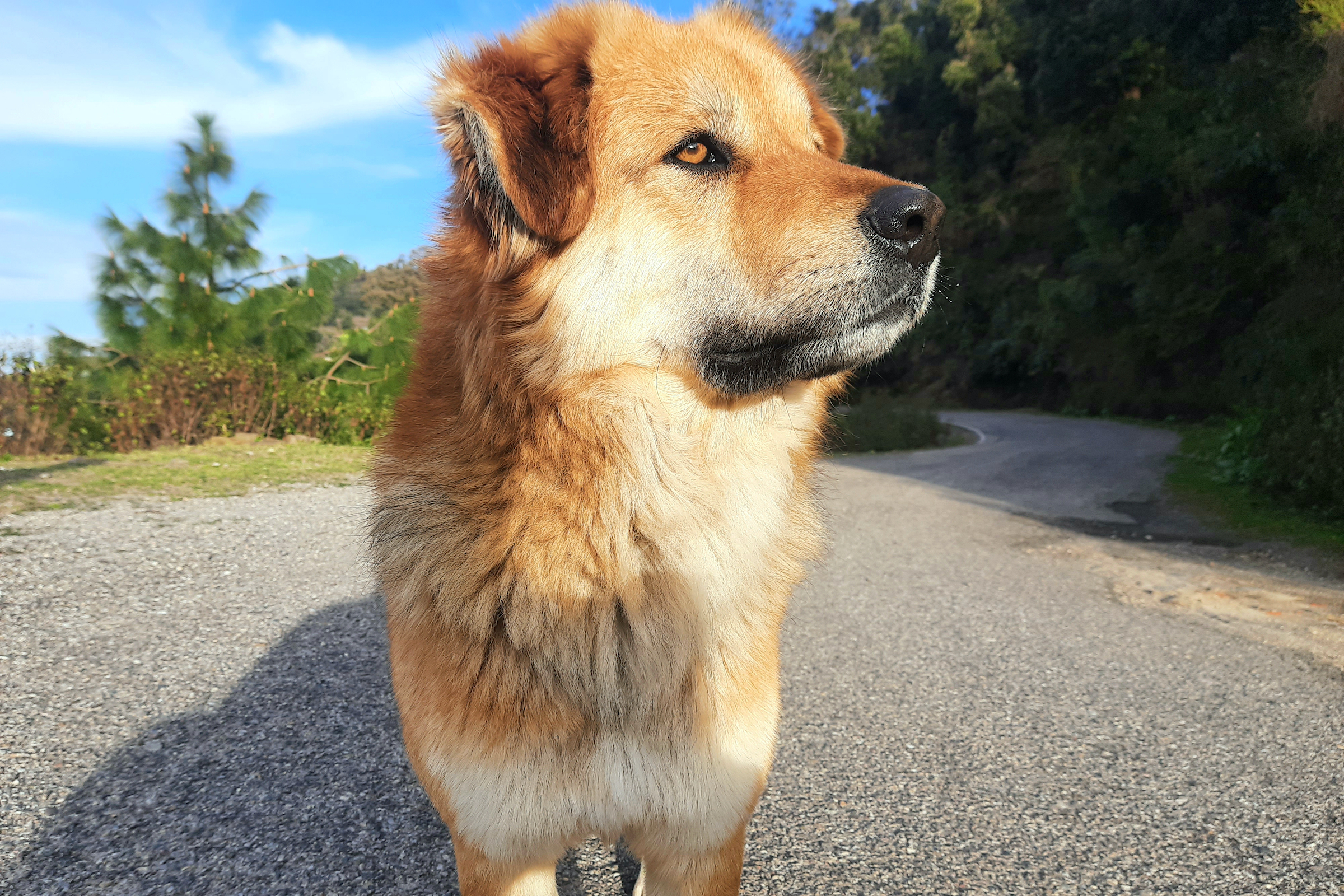 Chinook
All Chinooks in the world can trace their lineage back to one dog, appropriately named Chinook. According to the American Kennel Club (AKC), this breed was founded and bred by Arthur Treadwell Walden, a New Hampshire native who led sled dog expeditions through both Alaska and Antarctica throughout his career.
Once home from Alaska during the 1890s gold rush, Walden set out to breed the perfect sled dog. As told by the Chinook Club of America, Chinook the pup was one of three puppies (originally named Rikki, Tikki, and Tavi, respectively) born to two strong, athletic parents. Their mother was a "mastiff-type farm dog," while their father was the famous Polaris, the lead dog of Admiral Robert Perry's Greenland huskies.
The Chinook's later decline was a result of many factors, including the death of Arthur Walden. In 1925, Siberian huskies stole the spotlight as the most popular sled dog after a famous "serum run" to Nome, Alaska, led by Leonhard Seppala.
In 1965, the Chinook was declared the "World's Rarest Dog Breed" by the Guinness Book of World Records. At the time, there were only 125 living Chinook dogs worldwide. Luckily, conservation efforts by this breed's enthusiasts have restored the security of this breed — even landing it a spot in the AKC Working Group. However, this breed is still incredibly rare, even for sled dogs.
Cirneco dell'Etna
These Italian hounds are sleek, smart, and full of history. The Cirneco (pronounced "cheer-NEK-o," with "Cirnechi" as the plural) hails from ancient Italy — Sicily, to be exact — and the breed remains physically unchanged after all this time.
Over time, due to the modernization of society and the dwindling need for hunting dogs like these sighthounds, the breed began to decline. In the 1930s, according to the Cirneco dell'Etna Club, two individuals are credited for bringing the breed back from extinction.
Dr. Maurizio Migneco, an Italian veterinarian, wrote a compelling article about the breed and its endangered status. A Sicilian aristocrat named Baroness Agata Paternó Castello was so moved by the article (and, of course, the dogs) that she spent the rest of her life helping to revive and expand the breed.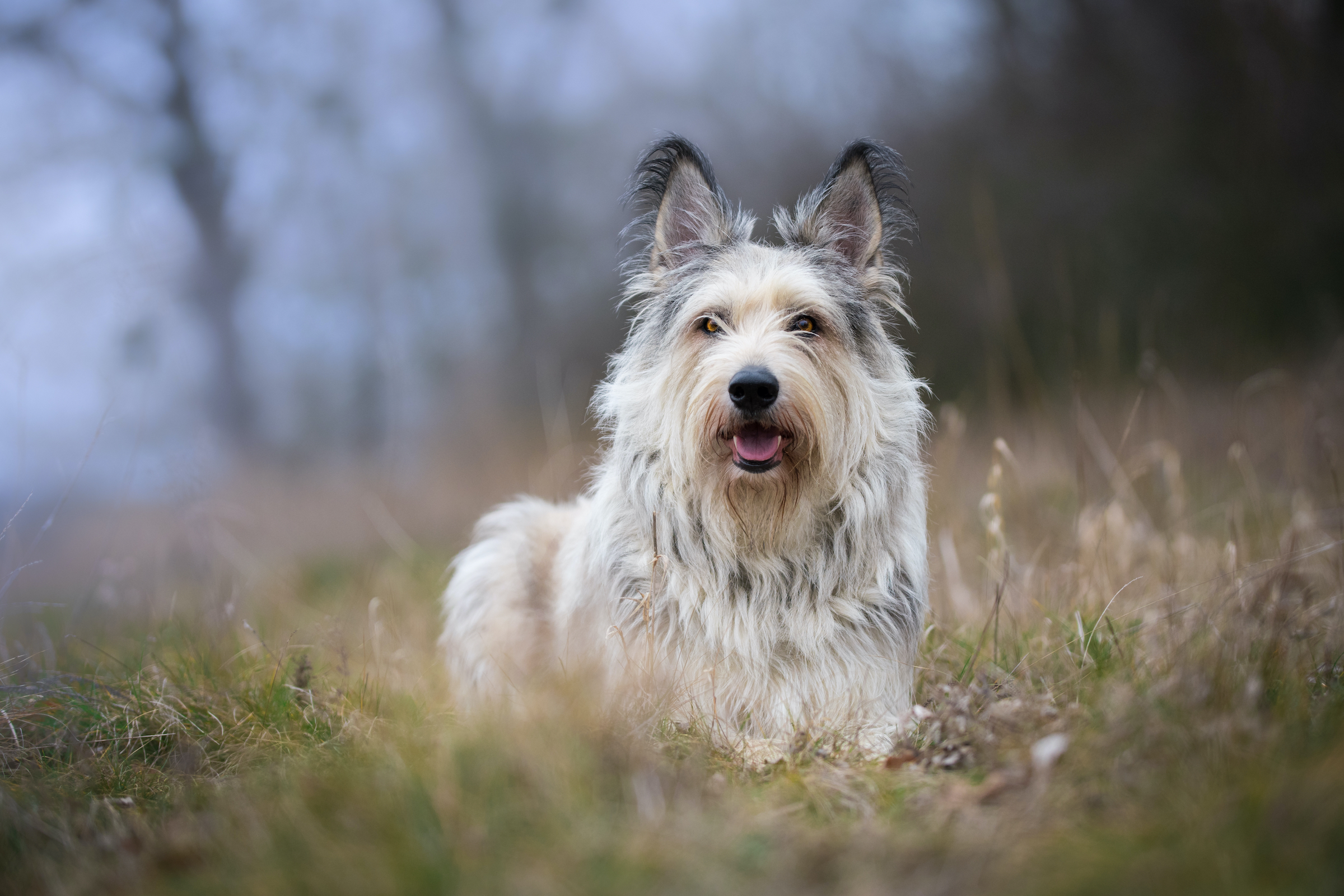 Berger Picard
These smart and stubborn herding dogs have a history about as interesting as their unique wavy-haired look and tall, pointed ears. Their tall, athletic build was bred for shepherding and farmwork in northern France, possibly as early as 400 BCE.
Although they were one of the oldest French sheepdog breeds, they weren't recognized as a breed of their own until the 19th century. In 1863, when France held its first dog show, the Berger Picard was not only featured but also gained national attention.
Tragically, the damage of World War I and World War II took a heavy toll on Picardy, the region of France where this breed originated. Picardy was the site of many bloody battles in both wars, which decimated France's agricultural region and all it produces — including dogs.
The revival of this breed got a kick-start from a popular modern movie: Because of Winn-Dixie. Ten years later, in 2015, the Berger Picard Club of America was added to the American Kennel Club, garnering worldwide recognition.
The Chinook, Cirneco dell'Etna, and Berger Picard are all hidden gems of the canine community that have been brought back thanks to the efforts of canine conservation enthusiasts. From changing industrial needs to the presence of world wars, nothing can stop these dogs from bouncing back with a bark even louder than before.
Editors' Recommendations