Whether you're thinking about changing your dog's medication routine or shopping for flea prevention for the first time, it's never a bad idea to do your research. Debating topical flea medicines versus flea collars is something many pet parents go through, so you're not alone!
If you've ever wondered how to prevent fleas on your pup and in your home, these two options are great choices. Don't forget, though, that they're not the only ones! You have many ways to keep your fur baby safe from pesky insects, and your vet will be an awesome resource for getting to know your options.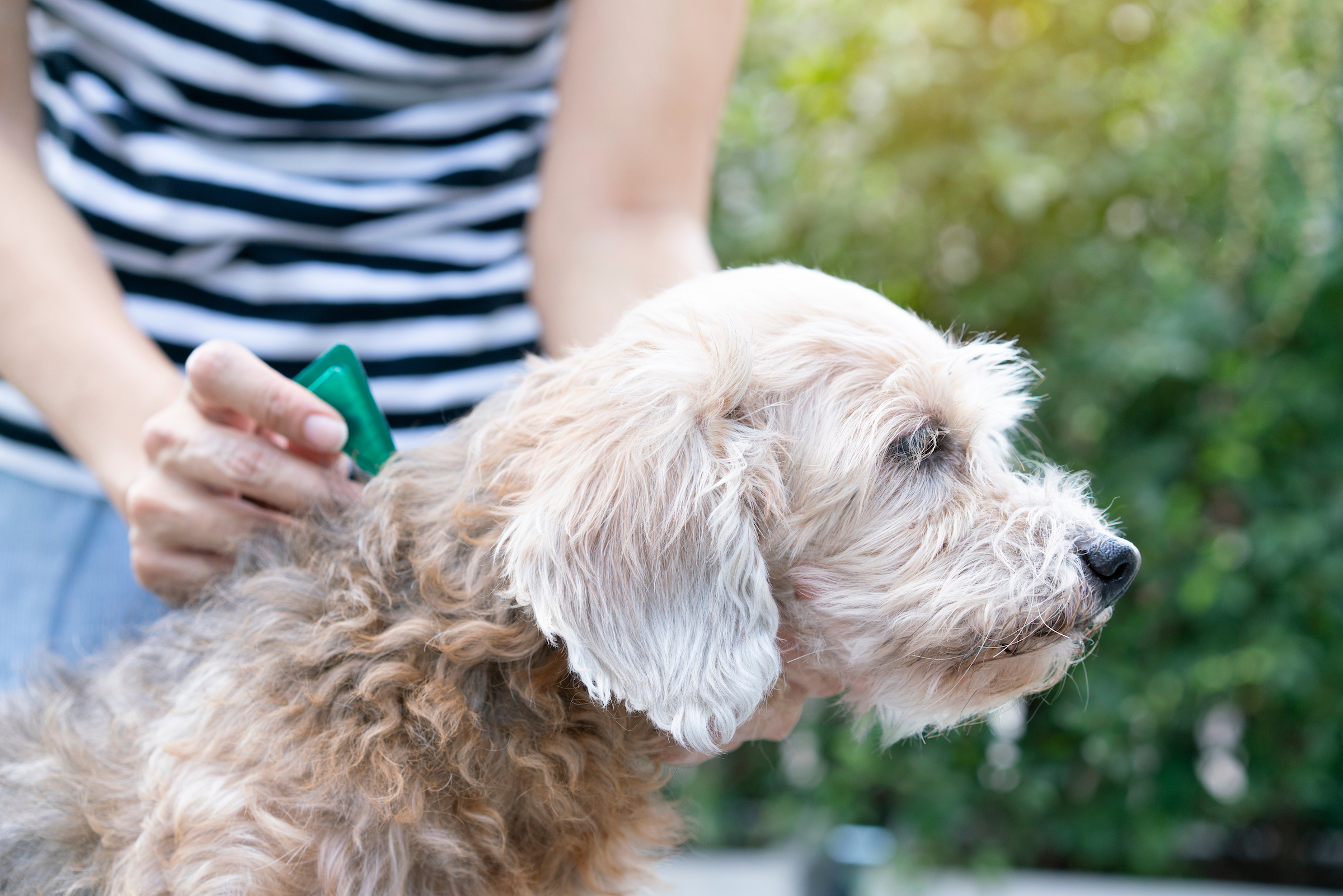 Topical flea medicine
Medications, whether oral or topical, can be tricky to decipher and administer for the first time. Luckily, we've got all you need to know before purchasing a topical flea medicine — also sometimes called "spot treatments" or "spot-ons" — for your pup.
Topical medicines are safe, but you have to keep an eye on your dog
Although the U.S. Food and Drug Administration (FDA) regulates medications for pets and livestock, the U.S. Environmental Protection Agency (EPA) is the one truly running the show. Because topical flea and tick medications are applied externally, they're regulated alongside the pesticides and insecticides they use as main ingredients.
Still, the FDA published a list of instructions and helpful hints to keep you and your pets safe when using topical products. It includes: following the product's directions exactly, separating all pets until the medication dries, and monitoring your pet after application.
Luckily for large dogs, price isn't determined by size
Before you buy topical flea and tick medication for your dog, make sure you're buying the correct medication. Unlike flea collars and some other medications, the dosage of spot treatments varies depending on the dog's weight. A 5-pound chihuahua will need a much smaller amount of medicine than an 80-pound German shepherd, for example.
Luckily, this does not affect what you pay for each dose. A single dose of K9 Advantix II for 11- to 21-pound dogs costs exactly the same as a dose for dogs 55 pounds and larger. You may save money by purchasing multiple doses at one time, though it's important to have proper storage space for the medication (somewhere dark and cool) if you take this route.
This method usually lasts about a month
Be sure to read the packages carefully to understand how often to reapply the medication and when to refill altogether. Generally, you'll administer the medication monthly, so it's important to keep track of when you give your pup each dose.
Remember how many doses come in each package, too, so you don't fall behind on refills!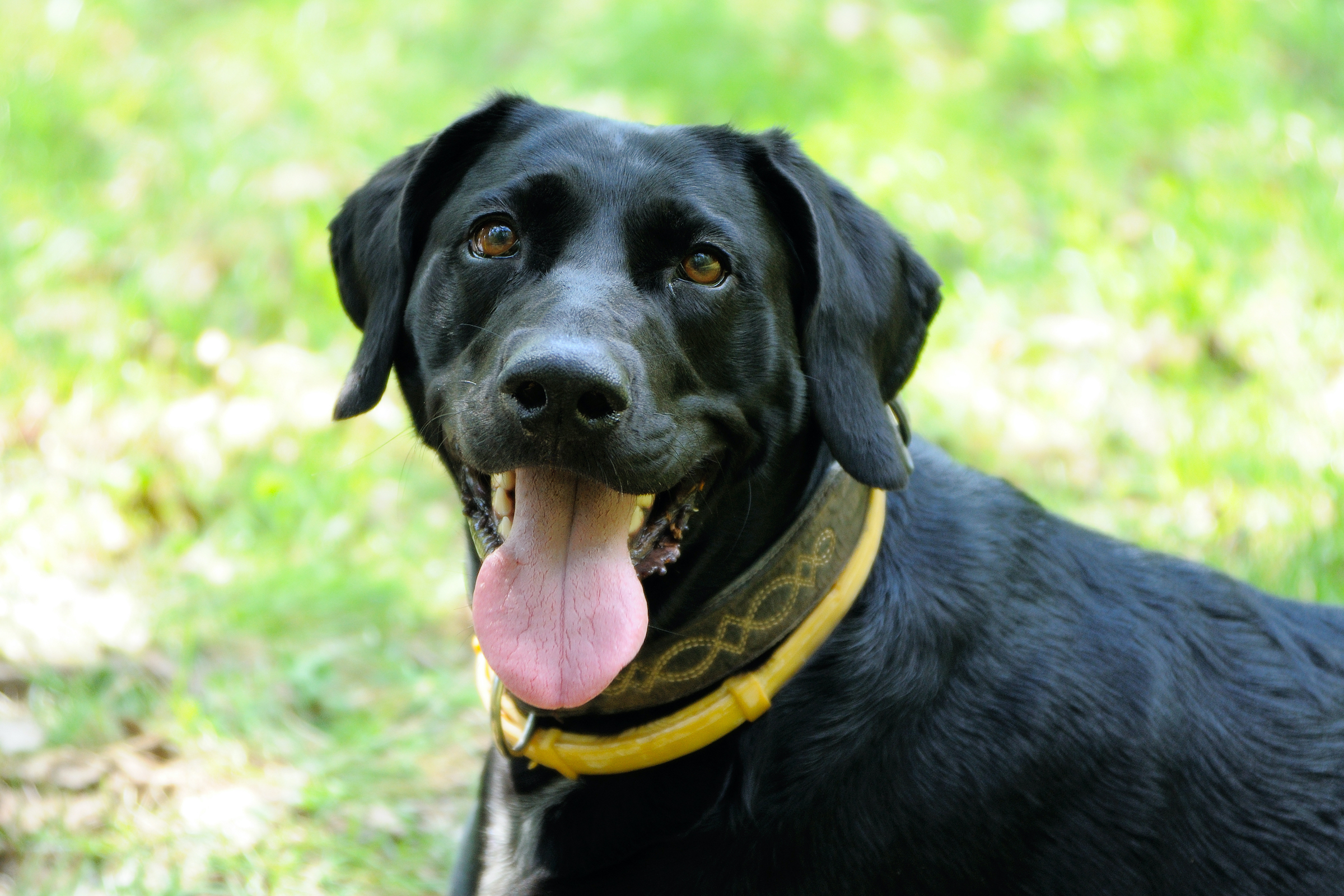 Flea collar
On the surface, flea collars look more straightforward than their topical medicinal counterparts. And partially, this is true! Collars are easy to use, and they last a long time, but what else is there to know?
Many flea collars use different chemicals, so do your research about their safety and effectiveness
Just like topical flea medications, flea collars (as well as shampoos and other nonoral flea prevention for dogs) are regulated by the EPA. However, the Natural Resources Defense Council and other animal wellness agencies have expressed concern over "insufficient safety standards" for flea-protective collars due to their high insecticide levels.
This doesn't mean flea collars have to be out of the question, though. Each collar has its own chemical composition and active ingredients, so you have other options if one collar concerns you. For example, the Sentry Dual Action Flea and Tick Collar uses deltamethrin as its main ingredient, while Hartz Ultra Guard Pro contains tetrachlorvinphos and (S)-methoprene.
Believe it or not, there are even plant-based flea and tick collars for your pet, so you can give one a try without worrying about unwanted ingredients. The ShengKou Flea and Tick Collar for dogs uses a combination of oils such as citronella, cinnamon, and garlic to keep your pup pest-free for months.
There is another thing to keep in mind, however. Journalists and animal welfare nonprofit groups uncovered over 75,000 reports of cases linking the Seresto flea and tick collar to injuries — and even deaths — of pets. At this time, the EPA has not issued a warning or recall of the product.
Flea collars are generally pretty affordable
Generally speaking, you won't need to spend more than $30 for each collar, which will last several months or more, depending on the brand. Make sure to read the packaging and description of a product before you buy — some come with multiple collars in one package!
You can also take advantage of many subscriber discounts through Amazon, Chewy, or another large retailer. For example, you'll pay only half the price for an Adams Plus Flea and Tick Collar if you use the Subscribe & Save Feature from Amazon.
Flea collars last longer
Here are how long some of the most popular brands last (per one collar), in no particular order:
Now that you've learned the basics about flea and tick protection, you can make the most informed decision for your beloved pet. There are pros and cons to both topical treatments and flea collars, so it all depends on your lifestyle and what works for you. Whether you prefer a topical treatment, an around-the-clock collar, or something entirely different, you'll know what to do. You got this, pet parents!
Editors' Recommendations