If you know that you'll need to move into a new apartment in the future, you might be worried about how well the process will go as a dog owner. Apartment hunting becomes more challenging when you have a dog, especially since many apartments have no-pet policies. However, it's still possible to find a dog-friendly apartment and secure the rental you and your dog need. Taking the time to plan and prepare before you start looking for apartments can increase your chances of successfully finding the right place. You'll need to put in some extra effort, and the process might take a little longer, but all that hard work can pay off when you find the right apartment.
Consider the location
You're probably already considering an apartment's location in town when deciding if you want to look at it. Geographic location will affect important factors like your commute to work and where you'll run most of your errands.
But beyond the apartment building's overall location, it's also important to consider the location of the apartment within the overall building. For example, the best spot for your new apartment might be on the end of a building, so you share only one wall with adjacent units. This can be an ideal solution if your dog barks on occasion, and you may have more space to walk your dog by being able to go around the side of the building.
If you have an older dog who has difficulty walking, a ground-floor apartment can make potty breaks easier.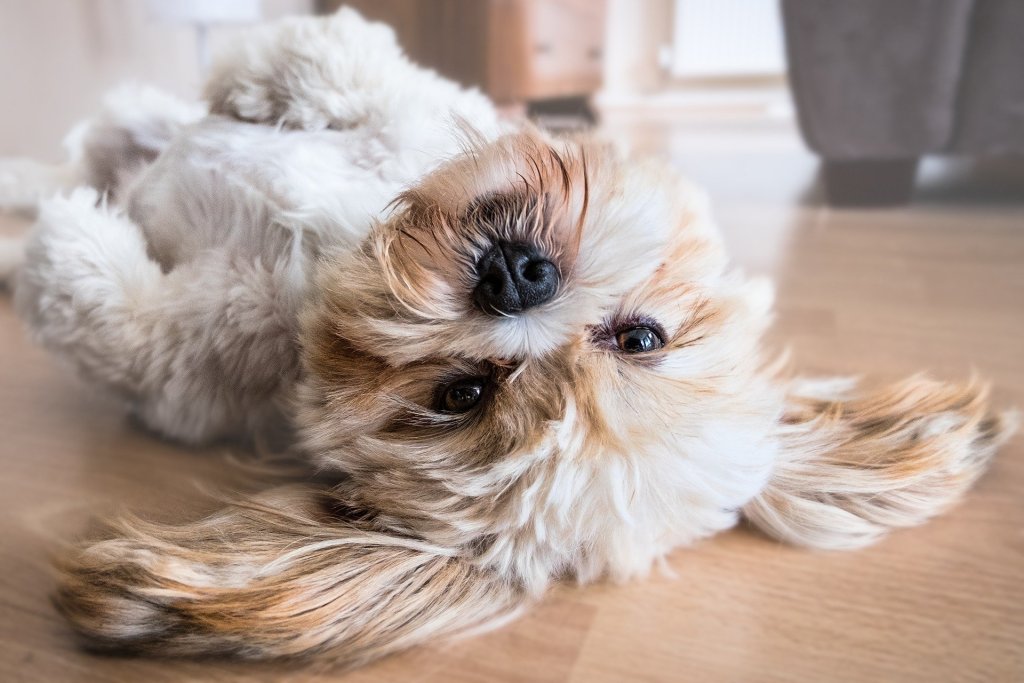 Decide which amenities you need
The amenities you need may also affect where you decide to apartment-hunt. Think about the services your dog needs most often, like a vet, groomer, and a local pet store to buy supplies. Consider how far you're willing to travel to your regular vet, and be sure to identify the nearest vet hospital that offers off-hours emergency coverage. Identifying these must-have amenities can help narrow down the areas where you would consider living.
Carefully review pet policies
Finding a pet-friendly apartment is the first hurdle, but it's also important to review the apartment's pet policies. Ask the landlord for a copy of these policies when you view the apartment, and come prepared with any pet-related questions you might have.
Pet policies can vary dramatically, so carefully read and be sure you understand the details of each policy. Some policies have limits on a dog's breed and weight, as well as on the number of dogs. Some policies require significant pet security deposits, and they may have strict rules about a dog's behavior and about where on the property dogs are allowed. Understanding the details of a policy before you rent an apartment can ensure you know what to expect and shouldn't encounter any surprises once you've signed your rental agreement.
Consider renters insurance
If your dog causes property damage or should injure another person, you could be liable. You might need to pay for damages or could face a lawsuit.
Investing in renters insurance may provide some liability protection that could help in these instances. Most types of renters insurance do offer some coverage for pets, but be sure to verify this with the insurance provider. There may also be limitations on your dog's size and breed, and an insurance provider may exclude dogs with a history of biting.
When evaluating different policies, consider the coverage limits. Most renters insurance policies offer up to $100,000 in coverage for legal liability and damage expenses. If you're looking for more coverage, you may want to invest in a personal umbrella policy.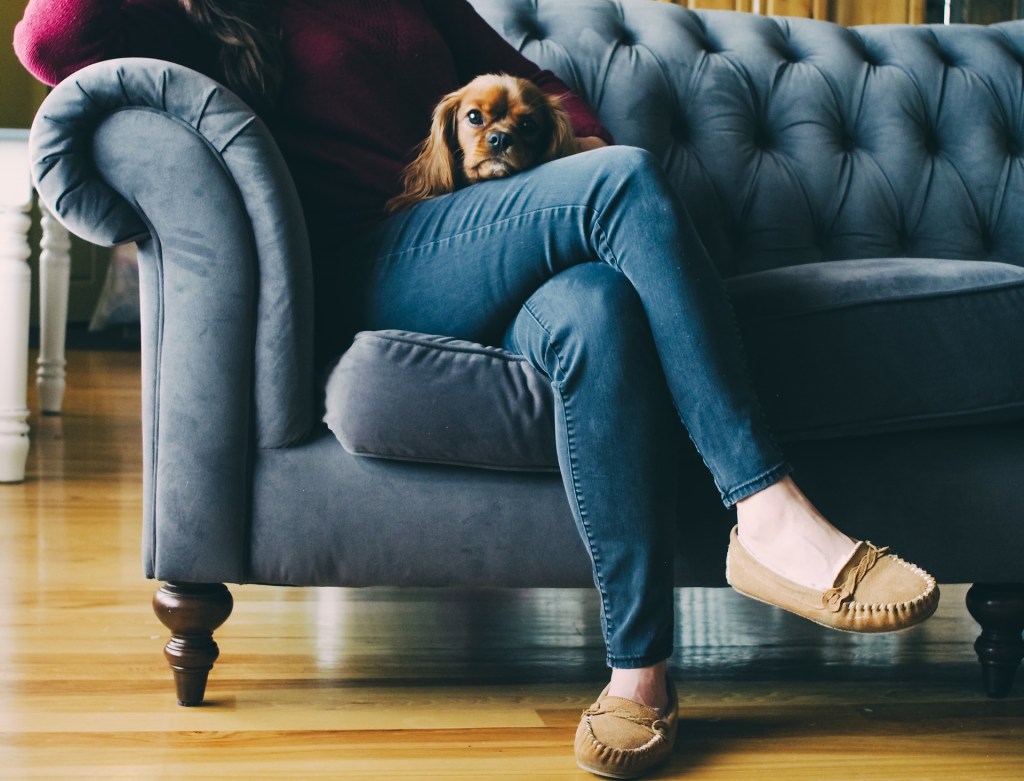 Be prepared with records
Having all your dog's records on hand can increase your chances of securing a rental agreement, and they may help you get that agreement finalized faster. Keep copies of your dog's most recent vaccine history, license, and vet records available, just in case you need them.
It's also a great idea to gather references from previous landlords, your vet, and your dog's obedience school trainer. These people can testify to your dog's temperament and the quality of care you provide, and having these references may increase a landlord's willingness to rent to you and your dog.
Finding an apartment with a dog
Having a dog can pose a challenge when you're looking to rent an apartment, but it's still possible to find a pet-friendly apartment willing to accept your dog. Before you start apartment hunting, make sure you have all the documentation that a landlord might request, including your dog's license and vaccine history. Be prepared with questions about the pet policy and be ready for the apartment-hunting process to take a little more time than it might if you didn't have a dog. Carefully planning out the best location and type of apartment for you and your dog can help you find the perfect new home for you both.
Editors' Recommendations