After a long day at work, nothing is more enjoyable than pouring yourself a drink, cozying up on the sofa, and binge-watching your new favorite show. While Paramount+ still ranks as one of the new kids on the streaming block, the service launched with the goal of becoming home to over 2,500 movies. They currently offer around 800 films and roughly 600 TV shows spanning decades of cinematic and television history. If you're looking for animal shows to watch on Paramount+, you've come to the right place.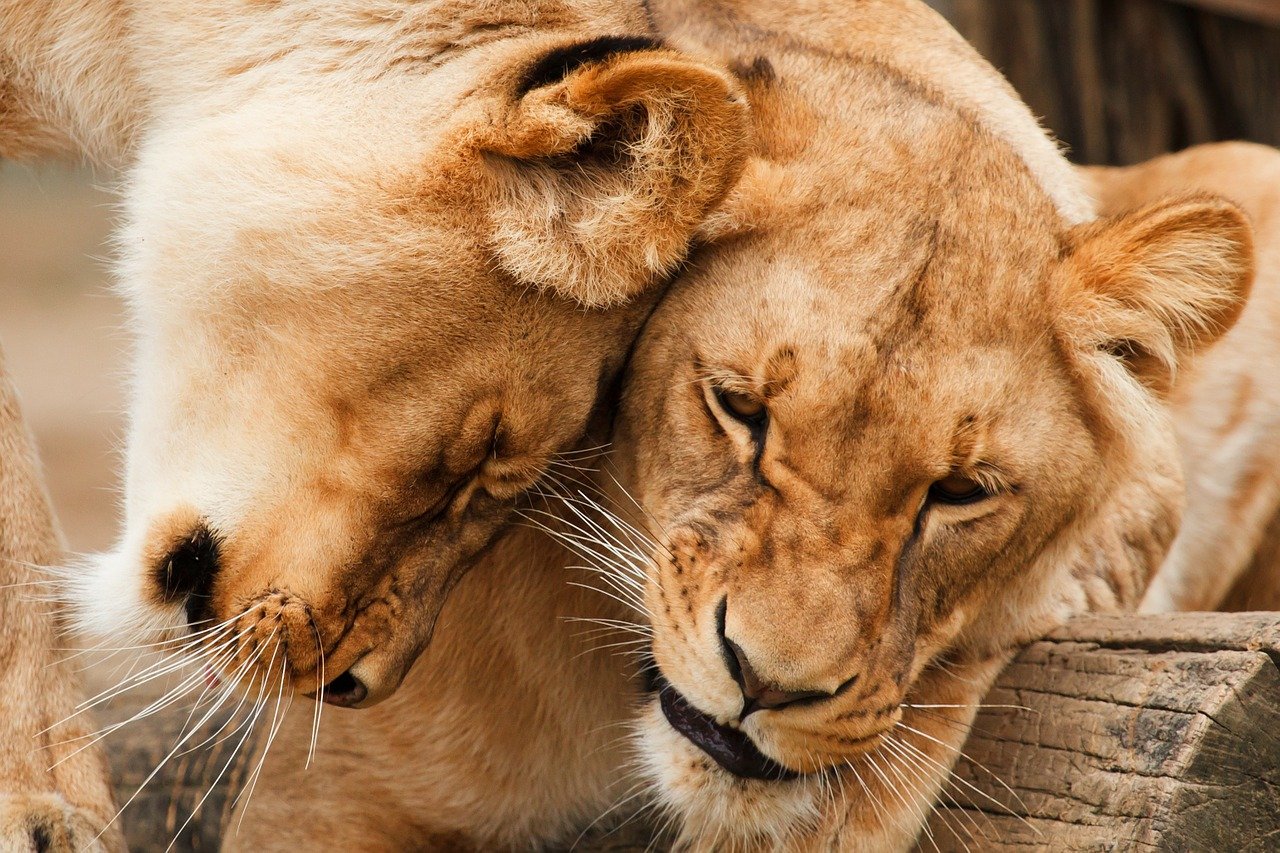 The best animal shows to watch on Paramount+
We've rounded up a list of animal shows worth watching. Get your popcorn ready.
Africa's Hunters
Originally a Smithsonian Channel original, Africa's Hunters takes you to Zambia's Luangwa Valley, where you'll follow carnivores like lions, leopards, and hyenas as they hunt for their next meal over the course of 18 episodes. Tour Zambia's stunning landscape as you join Africa's fiercest predators in action. You'll meet the Nsefu lion pride and their seven adorable new cubs. Despite the precious cubs being heavily featured, you might want to reconsider watching this documentary series with your youngest children due to its often graphic nature.
Baby Animals
Baby Animals is a quick watch with only seven episodes, but it's also one of the most heartwarming Smithsonian Channel productions you'll find on Paramount+. From baby elephants and gorillas to fox kits and red pandas, each episode follows a different group of precious baby animals as they make their way in the world. One of the funniest episodes is "Survival Lessons" (season one, episode four if you want to watch it ASAP), which features baby pronghorns learning how to use their trademark horns. Baby Animals is wonderful for the whole family, as young children will love watching cute babies, and adults will enjoy learning about them. (Okay, and we want to watch cute babies, too.)
Big Cat Country
Journey back to the Luangwa Valley in Zambia, where you'll observe two prides, the Hollywood lionesses and the fierce MKs, as they battle the Nomads, a quarrelsome group of young male lions. In addition to fighting to defend their territory, the Hollywoods and MKs have other issues to worry about. With the constant search for prey and the need for a mate, both pressing necessities, these lionesses have a lot on their plate.
David Attenborough's Great Barrier Reef
In this Smithsonian Channel production, Sir David Attenborough takes you to the Great Barrier Reef, home to one of the most diverse animal communities on the planet. You'll join him as he visits the reef, which is so large, it can be viewed from space for the first time in almost 60 years. With modern technology to aid him, Attenborough is able to share more about the reef's origins, its incredible wildlife, and how we can save the reef from, well, humanity. At only 44 minutes per episode, this four-episode documentary goes by quickly, but it's so stunning, you'll enjoy every second of it.
That Animal Rescue Show
Centering on an animal rescue community in Austin, Texas, That Animal Rescue Show is executive-produced by Richard Linklater, a five-time Academy Award nominee, and Bill Guttentag, winner of two Academy Awards. Over the course of 10 episodes, you'll follow a group of heroic men and women who've dedicated their lives to saving animals. The crew at Jamie's ranch works to provide for a menagerie of rescued dogs, goats, pigs, horses, and more. One of the sweetest episodes is the eighth in the series, "Battitude," which gives viewers an intimate look into the lives of creatures many think of as scary, creepy, or just plain gross: bats. We dare you to hate bats after this. (Spoiler alert: You won't be able to.)
Whether you're a fan of marine wildlife, predators, or adorable babies, Paramount+ has something for you. Due to the occasionally graphic nature of wildlife shows, you may want to preview a few episodes first if you plan to watch with very young children. Prepare to kick back, relax, and learn all about your favorite animals from the comfort of your home.
Editors' Recommendations