Just a decade ago, only 19% of pet parents took their animal companions along on road trips. The number of people traveling with pets has risen substantially in recent years. According to the American Pet Product Association 2017–2018 National Pet Owners Survey, 37% of pet owners take their dogs along on trips when traveling by car. To meet this growing trend, more hotel chains are stepping up to welcome pets. Here are some of our favorite pet-friendly hotel brands:
Economy hotels
Econo Lodge
According to Petswelcome.com, this chain has about 600 pet-friendly locations scattered across the U.S. Most properties are conveniently located right off major highways in both large and small communities.
Pet Policy: While each hotel has its own pet policy, most welcome one or two pets with fees starting at $10 per night.
Motel 6
Motel 6 is one of the original pet-friendly chains and offers comfortable rooms at fair prices. Animal companions stay for free at the chain's more than 1,400 properties across the U.S., making them a popular choice for pet parents.
Pet Policy: Service animals and well-behaved pets are welcome at all Motel 6 properties unless they pose a health or safety risk or are prohibited by local laws. There's a limit of two pets per room.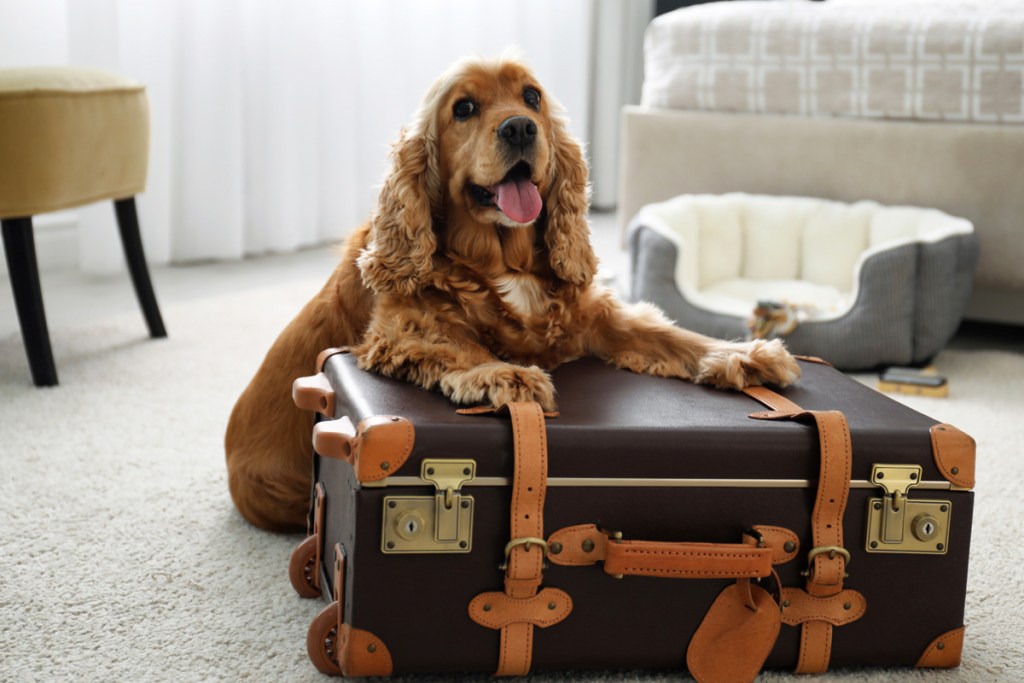 Midrange hotels
La Quinta Inns and Suites by Wyndham
There are hundreds of La Quinta Inns and Suites by Wyndham scattered throughout the U.S. and the majority are pet-friendly. The chain charges a small fee for pets to help cover related maintenance and cleaning.
Pet Policy: This chain welcomes domestic dogs and cats with a limit of two pets per room. Some locations do have weight restrictions. Authorized service animals are always free here. The typical maximum fee for other pets is $20 per night.
Best Western
The Best Western chain has more than 1,600 pet-friendly hotels spread across the U.S., Canada, and the Caribbean. Many offer dedicated areas to walk dogs, waste facilities, and recommendations for pet-friendly parks, stores, and restaurants.
Pet Policy: Best Western hotels operate independently and have different pet policies. Most allow up to two dogs per room with a maximum size of 80 pounds per animal. Some properties may also allow cats, birds, or snakes with prior approval. Typical fees are $30 per day for each room with a pet or multiple pets, or a maximum charge of $150 per week.
Boutique hotels
Kimpton Hotels
According to the Kimpton boutique hotel chain, every location welcomes furry, feathery, or scaly family members, and there are no size, weight, or breed restrictions. At many of these hotels, a director of pet relations greets guests in the lobby with a wagging tail.
Pet Policy: There's no additional charge for pets when staying at this chain. Each facility offers a selection of pet amenities, including a plush pet bed, food, water bowls, a doggie mat, and poop bags. There's also a concierge list of nearby pet-friendly restaurants, parks, groomers, and pet boutiques. At some locations, pets are welcome to join the nightly wine reception.
Ascend Hotel Collection
Ascend boutique hotels are luxurious and give a sense of the culture and feel of the local community. According to Petswelcome, there are 54 pet-friendly Ascend hotels located across the U.S.
Pet Policy: The pet policy varies with individual hotels. Pet fees typically range between $20 and $50 per night. Some hotels have weight restrictions and some allow dogs only.
Luxury/upscale hotels
Westin Hotels and Resorts
Most Westin hotels are pet-friendly, and this luxury chain is known for rolling out the red carpet for four-legged guests. Pet parents receive a doggie welcome kit, and rooms are equipped with luxurious custom pet beds, as well as floor mats and food bowls.
Pet Policy: Westin Hotels typically have a 50-pound pet weight limit. However, many will allow larger pets with the manager's approval, so it's worth inquiring. Some Westin Hotels charge pet fees, while at others pets stay for free. For example, the Westin Las Vegas Hotel & Spa welcomes two pets up to 50 pounds each for an additional fee of $35 plus tax per night, plus a $150 refundable deposit.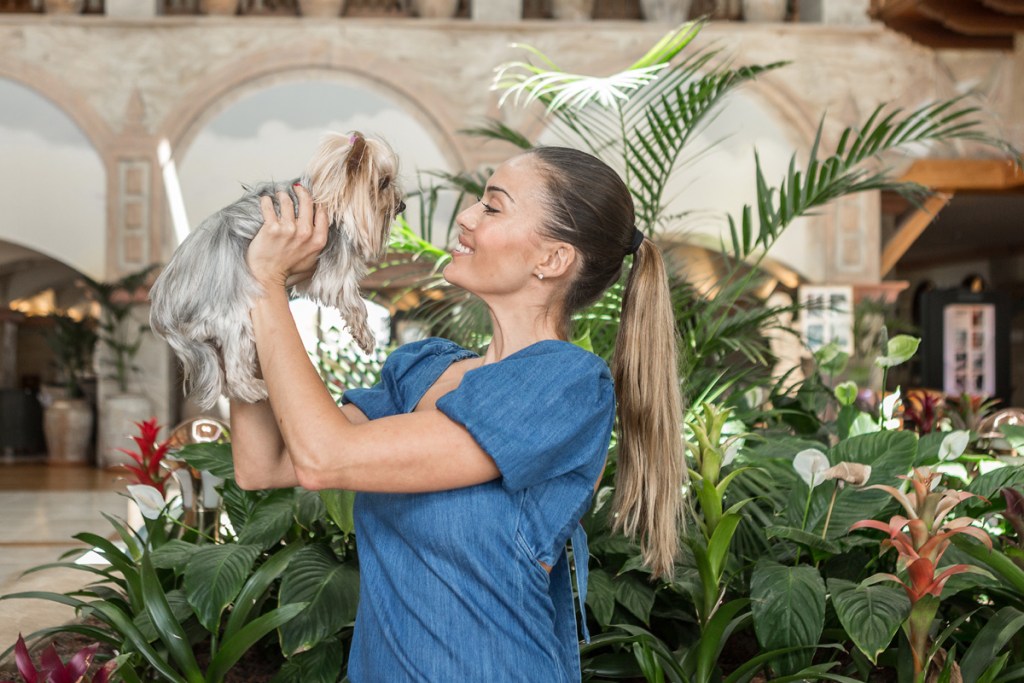 Ritz-Carlton
If you're looking for a top-tier luxury hotel for you and your dog, then this is a great choice. Since not all Ritz-Carlton hotels are pet-friendly, you need to do some research. Pet amenities vary from location to location but may include pet bowls, beds, bones, toys, and an in-room dining menu.
Pet Policy: Some properties will accept only small dogs between 10 and 30 pounds while others welcome larger dogs. Pet fees vary depending on the location. As an example, the Ritz-Carlton New York, Central Park welcomes two pets up to 60 pounds each for an additional $250 per stay.
This roundup will help get you started when searching for the best hotel for you and your pet. As you plan for your trip, be sure to create a packing list for your animal companion. While most of the high-end hotels will provide dog beds, treats, and bowls, many facilities won't. Don't forget to include a favorite toy in your dog's travel bag to help him relax while in the hotel room.
Editors' Recommendations