Whether you're looking to adopt a new best friend or simply love learning more about dogs, Poodle breeds can be a wonderfully entertaining group to consider. Not only are they known for high intelligence levels, according to Hill's Pet, but they also have fantastic senses of humor and trickery. According to many breeders, vets, and pet parents–they're perfect family dogs!
These sociable characteristics are just a few reasons why Poodle-mixes have become the most popular "designer" breed dogs. One other, of course, is their hypoallergenic nature. In fact, the original breeder of the Labradoodle later explained to ABC's "Sum of All Parts" that the breed was meant to be a hypoallergenic guide dog–not a designer pet. It was the breed's beautiful look and silly-sounding name that helped them rise in popularity almost overnight, even giving way to the other poodle mixes we know and love today.
So, what's the cutest doodle, you ask? It's the one you love the most. Of course, practicing ethical breeding and adoption should be of concern for any conscientious dog owner, but learning about the breeds is a fantastic place to start.

Cockapoos make the ultimate companion dog–they'll love being with you
These precious pups are a cross between a Poodle and a Cocker Spaniel, though their physical appearance can vary a bit from one dog to the next. Still, one thing is true for nearly all consciously bred cockapoos: they are the ultimate hypoallergenic companion pet (via VetStreet). Their social needs can be quite high, but you can guarantee a close bond with your cockapoo buddy. They're likely to weigh less than 30 pounds when fully grown, too–the perfect size for a lap dog!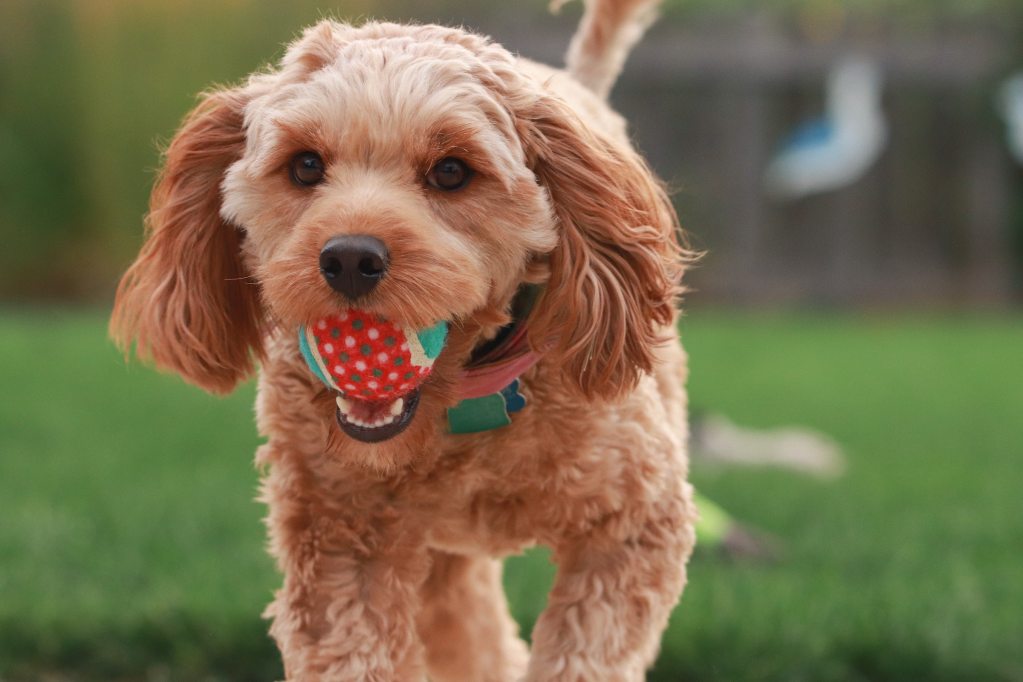 The Cavapoo is a fun-loving, versatile breed that can adapt well to apartments
Some may think this breed is the same as a cockapoo at first glance, but they're a cross-breed all their own: a poodle and Cavalier King Charles Spaniel. VetStreet reports that each cavapoo's activity level will vary, but they will also be a wonderful companion whether taking a walk or lounging on the couch. They tend to be slightly smaller than their cockapoo cousins–about 12 to 25 pounds–but they can be just as affectionate and fun-loving.

Labradoodles were the first poodle mixes to grace our homes
As we previewed in the intro, the Labradoodle was bred to be a guide dog "for a blind lady whose husband was allergic to dog hair," as the breed's creator told ABC. Although these dogs weren't popular in the guide dog community (at first, anyways), pet owners loved their curly coats, goofy personalities, and even goofier name. Labradoodle does have a nice ring to it!
These dogs' intelligence and devotion to their human make them excellent candidates for service and companion dogs–when bred safely, that is.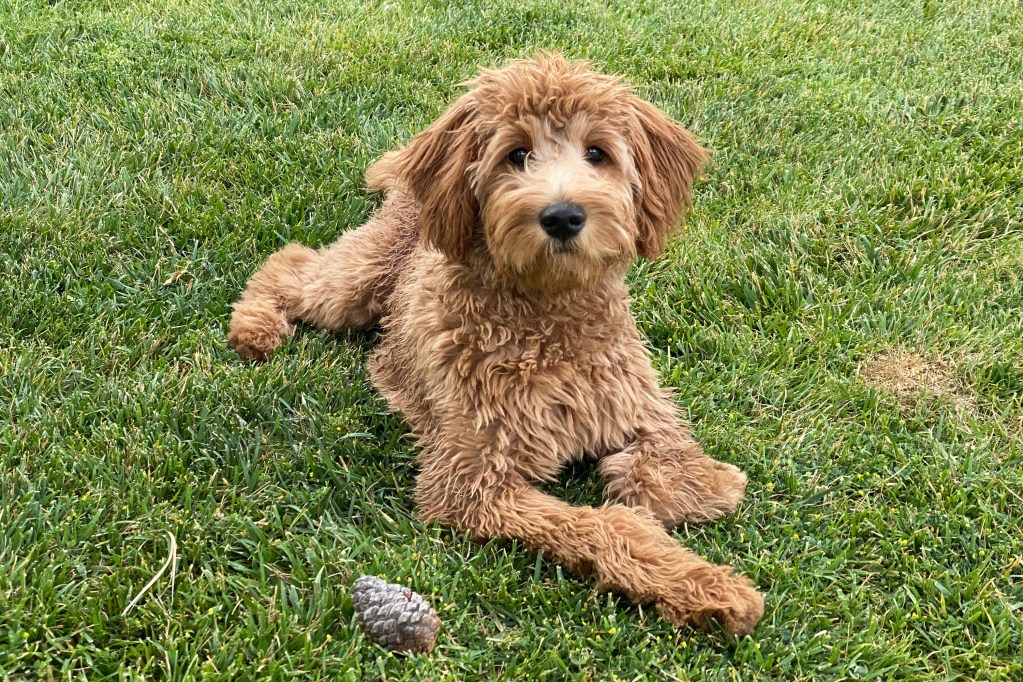 The Goldendoodle is a diverse breed that is just as sweet as it is smart
The ideal Goldendoodle will have the "friendliness and eager-to-please nature of the golden retriever and the high intelligence of the poodle," according to Hill's Pet. These traits will make an excellent working dog and an even better family pet, though they're just as susceptible to genetic complications as any other cross-breed.
These dogs can range massively in size, depending on the kind of poodle used in their breeding. Some of the smallest Goldendoodles are only 15 pounds, while the biggest can get up to 100 (via Hill's Pet). Wild, but true!

Yorkipoos are a great choice for apartments and cities, thanks to their small size
Though this cross-breed is newer to the 'doodle' and 'poo' scene, it's gaining popularity due to its tiny size and affectionate nature. They even make great candidates for apartment pets! Purina explains that, while they won't need as much exercise as larger breeds, they'll need just as much grooming and training as any other dog–if not a little more. Their textured coats need to be taken care of, after all!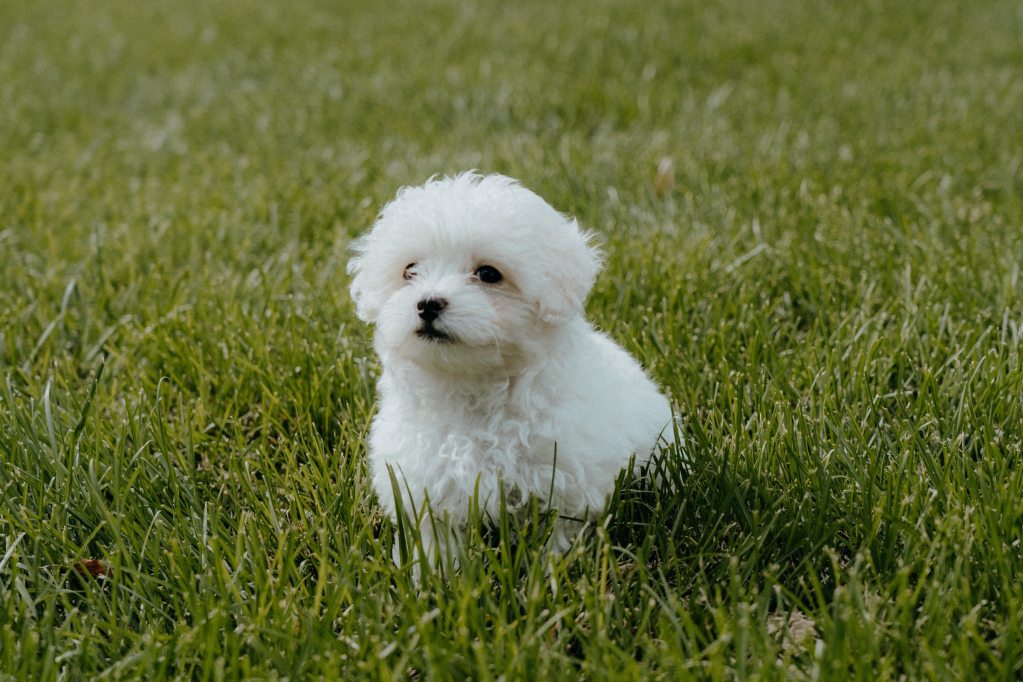 Maltipoos are youthful, sweet, and even a little talkative
As one of the smaller poodle mixes, the Maltipoo is a cross between a Maltese and a toy or miniature Poodle. VetStreet says they're known for their forever-puppy personalities! They're super affectionate and will need consistent grooming from their owner–like many of these breeds–but their coats can come in a variety of textures and cream-like colors.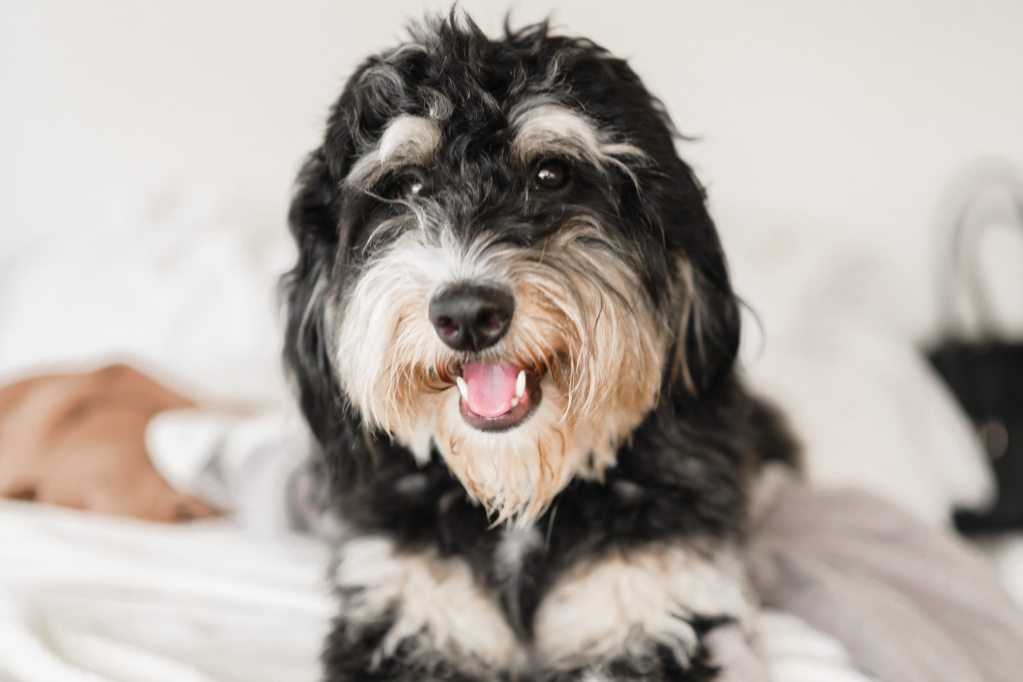 Bernedoodles might be larger, but they're just as friendly as all poodle mixes
One of the cutest doodle breeds (just kidding, they're all cute) is the multicolored Bernedoodle, which is a cross between a poodle and a Bernese Mountain Dog. Purina claims that "the aim of this cross is to get a Bernese Mountain Dog type with the enchanting natures of both, that doesn't shed or drool so much and lives longer." Still, you can expect some drool, energy, and barking with these pups!
As with any poodle mix, it's important to ensure that you're supporting an ethical breeder or rescuer. Cross-breeds and "designer" dogs are some of the most likely to develop health issues throughout life, so it's up to their loving pet parents to stay on top of any issues that arise. TLC is always the key to a happy pet–no matter the breed!
Editors' Recommendations