An aquarium isn't just for your pets — your fish tank adds to the aesthetic of your home as well. When designing your living marine museum, you'll want to make sure it looks good to you and your pet, so you both enjoy the decor. Not sure where to start? We've got a few DIY aquarium ideas to spice up your fish's house and yours.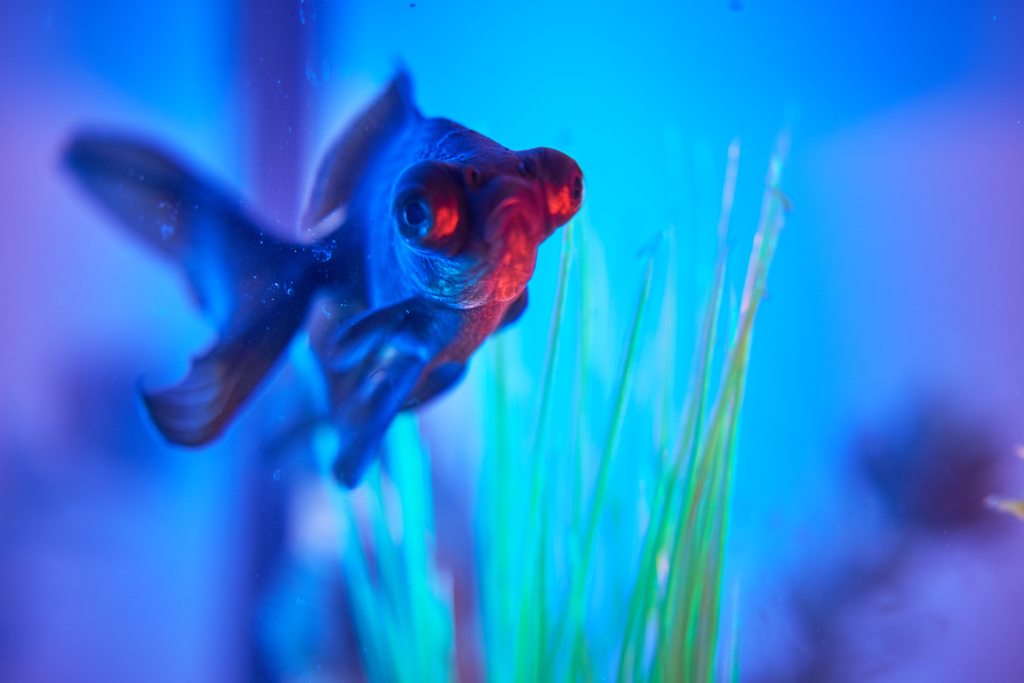 Play with light
You'll need to be extra mindful with this one, as tank lighting can impact your fish and even your plants. However, if you get it right, your light show will dazzle your guests and your pets. The amount of simulated sunlight your tank needs will vary based on species and the size of the tank, so make sure you have that covered first. Then set up different colors, day and night modes, and special fixtures that bring out the beautiful scales of your aquatic animals. You're putting your pets on display while showing off your creative side as well.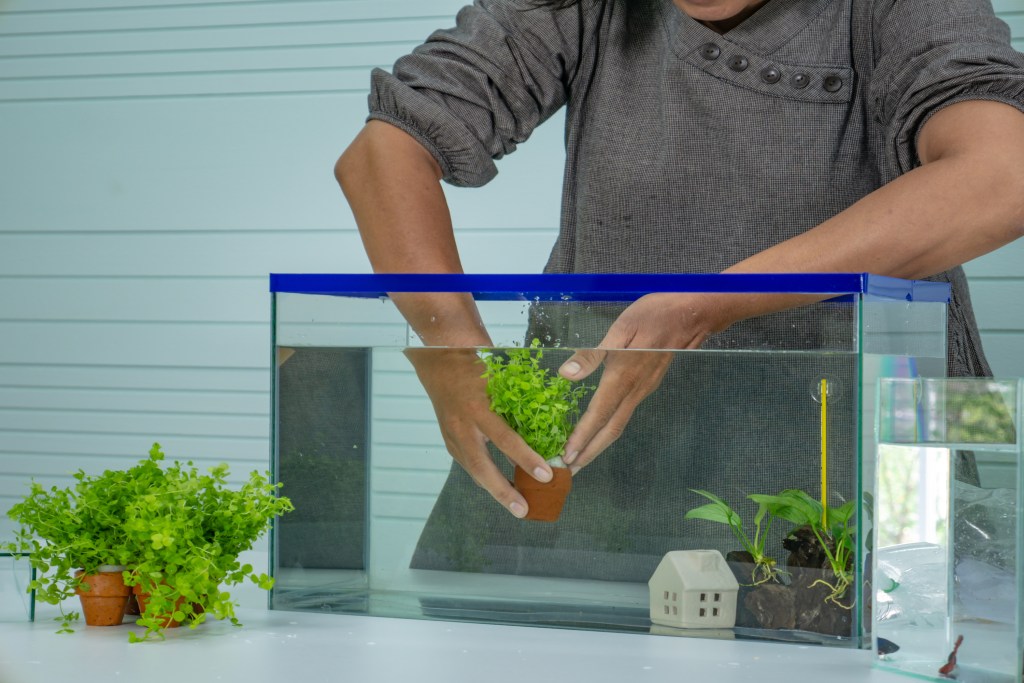 Make a scene
You'll start by brainstorming aquarium decoration ideas and choosing a theme. It can be anything from pirates to princesses, dogs and cats, to the Wild West. To create an engaging scenario, you need to pay attention to each section of the tank. Use the space to your advantage instead of just putting everything at the bottom. You'll begin on the floor by setting up figures that nestle into the substrate. Then complete the stage by attaching extra objects to the lid and walls. Fish love to have somewhere to hide, so look for accessories that also serve as a place for your pets to explore (and lurk!). Get only fish-safe materials like ceramic, plastic, and glass in your aquarium, or you risk contaminating the environment. You should also avoid strings, sharp edges, and sticky substances that might harm your pets.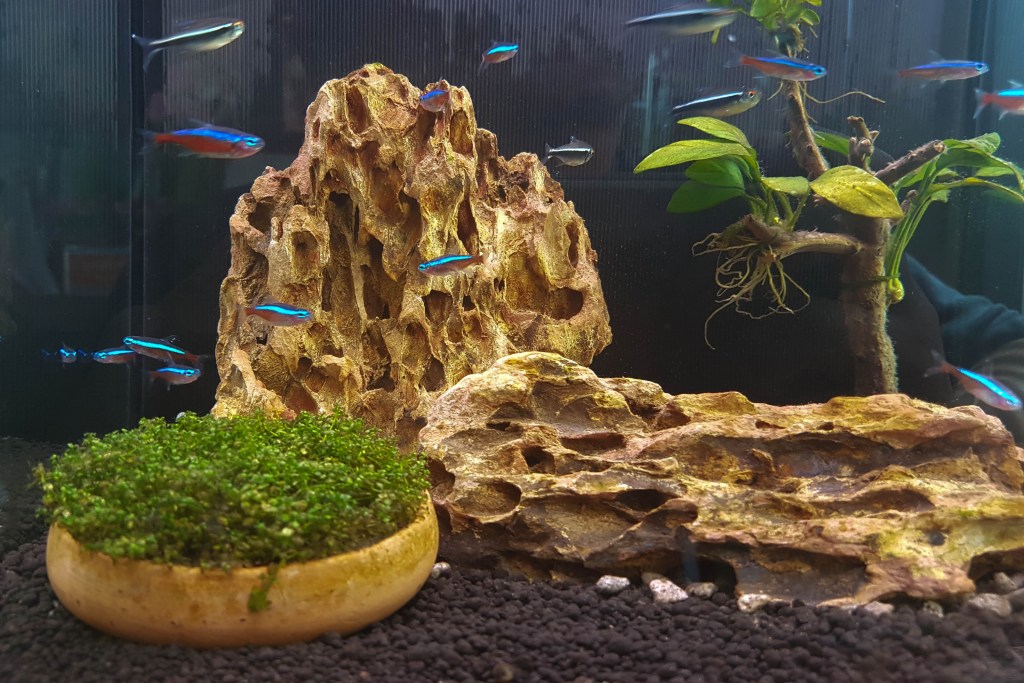 Keep it natural
Rocks, plants, driftwood, corals — all these organic elements can be used to create a beautiful atmosphere in the aquarium without adding anything that wouldn't occur in the wild. As with a staged theme, you'll want to think about the different layers of the ecosystem. Find plants that will spread on the bottom and those that will poke out of the very surface of the water. Add in small logs and shiny pebbles to complete the ambiance. Sadly, it's not safe to bring in materials from the outside as that might introduce parasites to the tank, so you'll have to source these from a reputable shop.
Use reflection
Some breeds like bettas become pretty aggressive and even attack mirrors, thinking they contain a rival, so be extra careful introducing something shiny. You don't want to stress out your fish by making this a component of his habitat if he doesn't take to it. However, cleverly placed reflectors can let you get a better look at your animals without causing them any harm or intruding on the flow of your tank. Mirrors also can reflect light in fun ways to better illuminate your aquarium and highlight the brilliance of your pets. And some species enjoy getting a good look at themselves because they believe they have an extra friend.
Decorate the glass
Your tank is a canvas just waiting for you to make your mark. Try out stickers, gel clings, and colored paper to find the right design for you. Be mindful of blocking too much light or hiding your fish from view — they're the stars after all. Think about adding only to the back panel (outside the tank), where you'll be able to view your decor through the water. If any of your pets are shying away or attacking the glass, you'll want to remove everything quickly. But most likely, they'll get used to it and enjoy the artwork you've provided.
No matter what, keep in mind that your fish need to like your updated style, too. Pay close attention to them when you redecorate the tank and make sure it's not stressing your animals, especially if you add accessories or change the lighting. Then mix it up again when you're sick of it. The goldfish three-second memory is a myth, so making tweaks and moving things every so often can serve as enrichment for your pets.
Editors' Recommendations