That cute little puppy who destroys every toy you buy him really can't help it. His ancestors were foragers, and even though dogs have been domesticated for more than 15,000 years, some of those natural instincts are simply undeniable.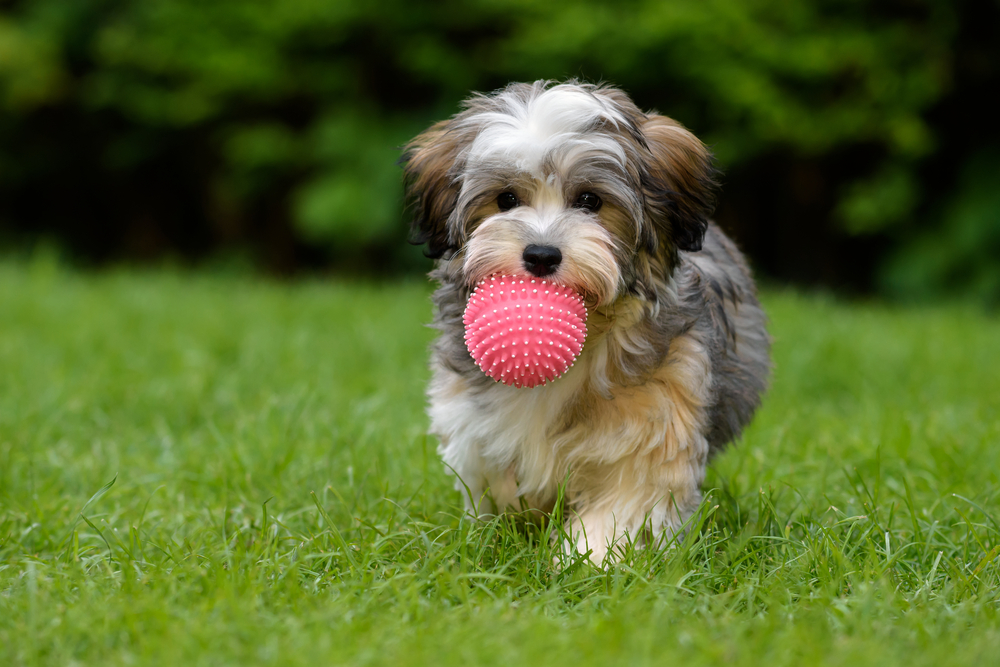 That means whether your dog is bored, curious, or simply wants to kill the squeak in his new plush toy, finding durable toys for your dog to play with can be a challenge. No toy is completely indestructible, but here are four tough options we've found that won't break the bank:
Goughnuts Indestructible Ring Chew
If your dog is "out of this world" (and we know he is), buy him a toy made from the same rubber engineers use to build spaceships and aircraft. Multiple sizes ensure the right fit for your dog, and the red safety-indicator core inside gives you peace of mind (the yellow dot shown in our picture indicates this model is made for the toughest munchers).
Petstages Dog Chew Toy
Safely satisfy your dog's urge to chew on wood with this chew stick made of natural wood fiber and synthetic material. The texture and taste mimic real wood, which eliminates the risk of oral and intestinal injury caused by real wood splinters. Multiple sizes allow you to choose the right fit for your pet.
Jemesx Dog Toy for Aggressive Chewers
Treat your heavy chewer to this beef-flavored, bite-resistant chew toy made from nontoxic and eco-friendly natural rubber. Squishy spikes effectively remove food particles to keep teeth cleaner.
Kong Classic Dog Toy from $7.49
Treat your favorite canine and provide mental and physical stimulation at the same time with this classic rubber food puzzle. The unique shape bounces unpredictably for a fun game of chase. Dishwasher safe and comes in six sizes.
Does my dog really need toys?
Providing appropriate toys for your dog does more than just make you feel good as a pet parent; it also addresses several of your puppy's needs:
It teaches him to chew on appropriate items. The old stories about chewed-up slippers are real. Dogs will play with almost anything that interests them.
It keeps him from being bored. As much as you might want to, you simply can't be with your pup every single minute. Having toys to play with keeps him occupied and helps prevent him from developing problem behaviors.
It provides a sense of comfort. Some dogs find companionship in small plush toys they can carry in their mouths.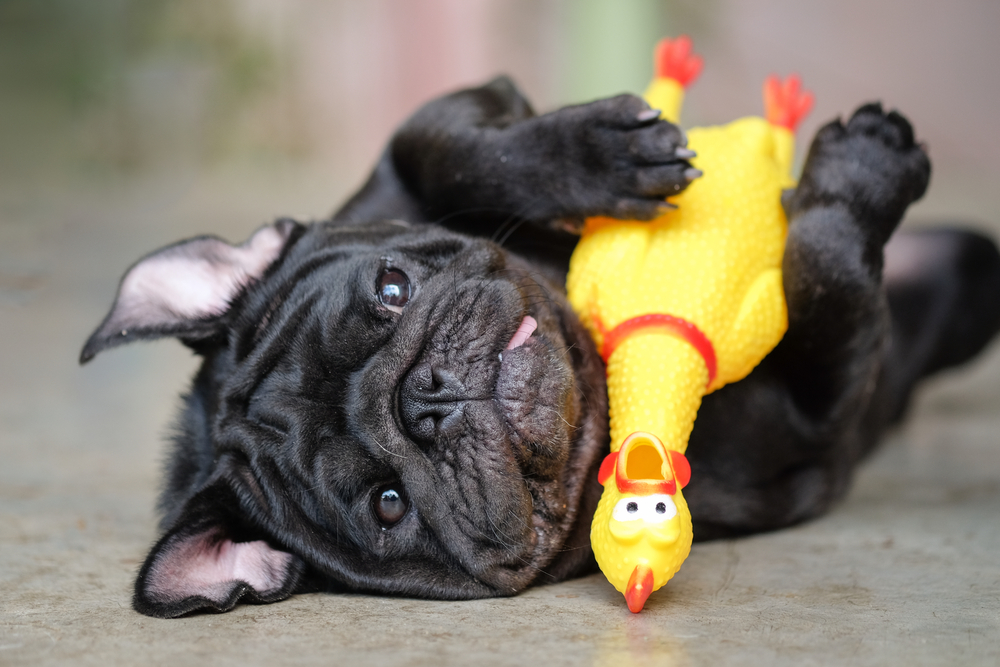 How to choose the best toy for my dog
That dog toy might look cute in the pet store, but take a few minutes to evaluate your dog's needs before you buy it.
Is it the right size? Toys that are too small can be a choking hazard. Conversely, your pup might lose interest in a toy that's too big to carry in his mouth.
Does it fit your dog's activity level? Plush toys and those with squeakers are a good choice for gentle dogs, while durable rubber toys are best for more energetic dogs.
Is your dog up to a challenge? Supersmart (or easily bored) pups usually enjoy treat-dispensing and puzzle toys.
Here's another tip. Change things up by rotating toys. And, of course, always supervise your pet whenever you introduce him to a new toy so you can observe his behavior. Remember, whether it's a chew, fetch, tug, or treat toy, your dog loves interacting with you. Any activity that brings you together benefits you both.
Editors' Recommendations