Although any dog can benefit from visiting a groomer throughout life, some need it more than others — like breeds who have hair and don't shed, such as poodles and shih tzus. Finding a dog groomer for your little ball of sunshine is easier said than done, though. How can you find someone good enough for your fur baby?
After reading this article, you'll learn how to choose a dog groomer who's both skilled and friendly with your pup. You'll have many options to choose from, so take your time! Your dog won't mind a little waiting if it means having a stress-free trip to the groomer.
Look at reviews and recommendations
The best places to start are with the people you know and love — other pet owners! Especially if you know pet parents who have the same breed you do, they'll know exactly where to go … and where not to go.
If you don't have any friends in the know, try a review website like Yelp to find the top groomers near you. Yelp reviews are from real people, so you know you're getting an honest look into your options. There's no point in pursuing a locale where other pets have had bad experiences, right?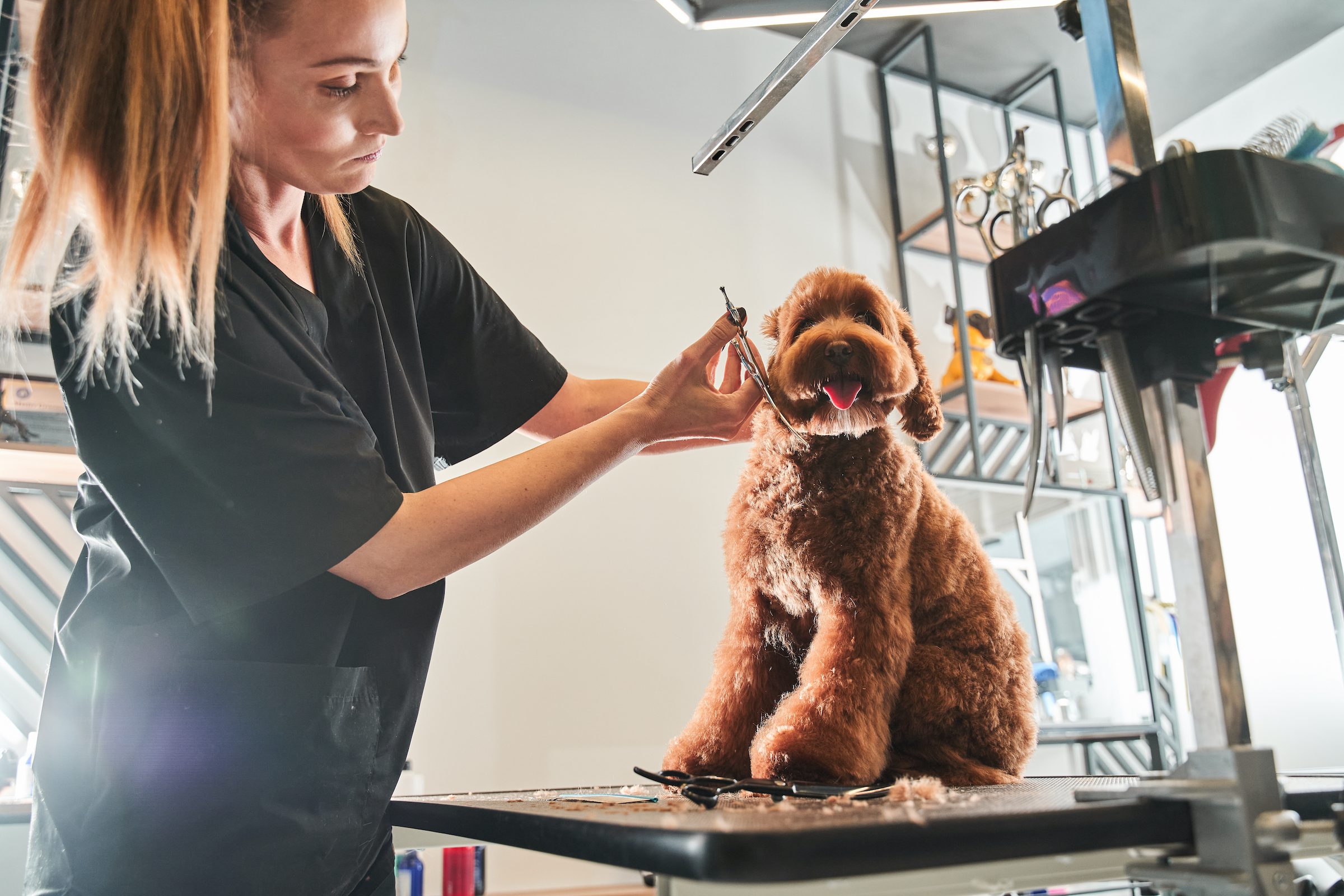 Ask the right questions
Whether you're talking to a friend about their groomer or giving your top choice a call, it's important to find out some of the essentials before going any further. Here's what you might want to ask:
What training do you have? This is one of the most important questions you can ask because there's a big difference between DIY doggie haircuts and certified grooming. Don't be afraid to look up their school or certification if you're unsure.
Do you have experience with my dog's breed? This is another important question because every breed has its own specific grooming needs. A qualified canine stylist needs to know what to do!
What products do you use? Aside from checking for any of your dog's allergens, this gives you a chance to get to know the quality of the salon as well as the harshness of their products. If they're opting for gentle, natural, chemical-free products, you've made a good choice!
Pay them a visit
Whether you bring along your furry friend or make the trip solo, it's smart to visit your chosen salon before making an appointment. Pay attention to what you see — is it clean? How many dogs are in the salon? Where are the waiting pups being kept? Do the dogs seem stressed?
Take a moment to meet the groomer if they're not busy. If you're at a salon with more than one stylist, this is a great time to make your pick! Someone who meets your dog with friendliness and enthusiasm is a good sign, though it's even better if you're allowed to stay and observe. They may not let you watch while they're working on another dog's fur, but you can definitely observe if you bring in your dog for a nail trim.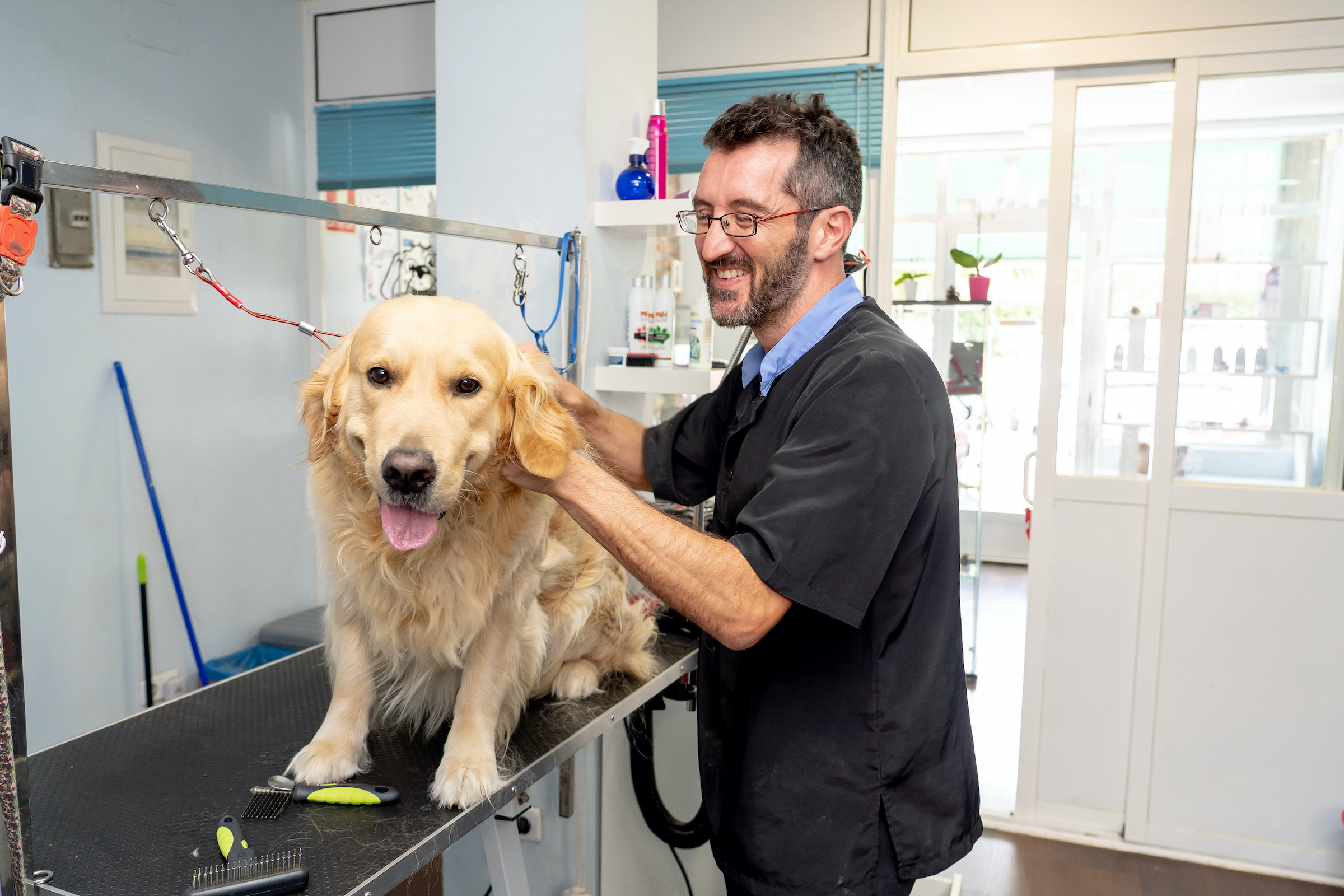 Try out a nail trim
If you're ready for a trial run, a nail trim is a great way to go. It doesn't take super long, and you can get the gist of how your pup reacts to the salon, the environment, and her groomer. This will be even easier in salons with open spaces or if they let you stay and watch!
This also gives you a chance to see what other services the groomer provides. Plus, you'll get to go through the process of booking and experiencing an appointment, letting you gauge the professionalism of the place you selected.
This is also the time for any last-minute questions. A professional groomer won't mind that you want to know what's up — only the best for your four-legged friends, after all. If they seem stressed or agitated by your questions, you might want to take that into consideration. Those who work with pets need to be calm, cool, and collected at all times, even when faced with a rambunctious dog (or a curious pet parent).
With these baby steps to keep in mind, you can find your dog's dream groomer for sure. It might take a minute to weed out the not quite right, but once you do, your pup will be set for life. You can rest assured knowing your pooch pal is in good hands, and your dog can sit back and enjoy her pampering session — it's a win for everyone.
Editors' Recommendations