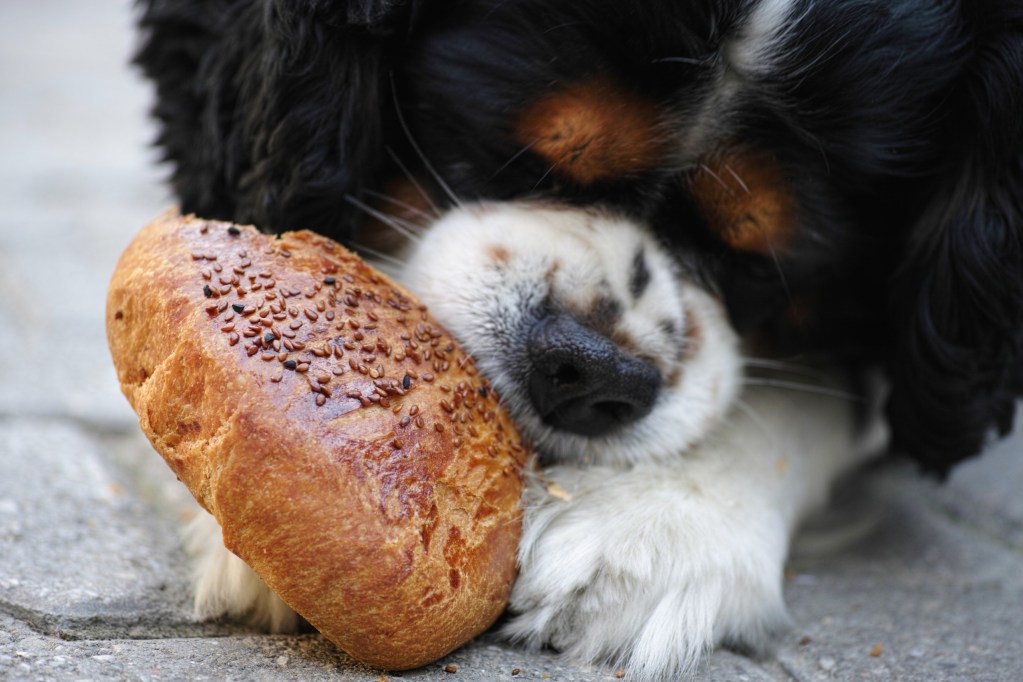 Going out to eat is a fun experience that everyone should be able to enjoy on special occasions–even pet owners! After all, if parents can bring their children to restaurants, why can't dogs sit next to the table? Bringing a four-legged friend along means that the entire family can enjoy a meal together, but not every restaurant is up for accommodating canine guests.
So how can you find a dog-friendly restaurant? There are many ways to locate a new place to dine with dogs, but Yelp's new list, "Top 100 Dog-Friendly Places to Eat 2023," is a fantastic place to start. Let's break down the places on this list and how to find your new favorite place to eat. If you've ever done a Google search for "dog friendly restaurants near me," then this is the list for you.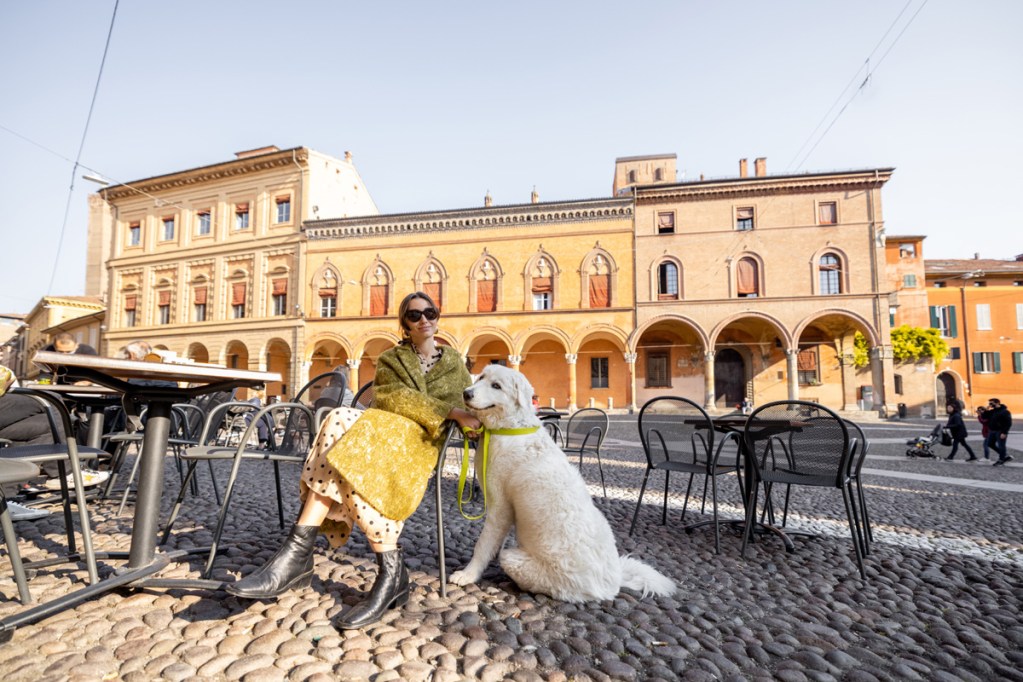 Yelp's top dog-friendly restaurants and places to eat: Who's on the list?
This expertly compiled list features 100 restaurants across the United States with many reviews mentioning "dog friendly." They ranked the restaurants and chains based on several factors, including dog-related keywords and a passing health safety score.
The top 5 restaurants on Yelp's list include:
Tin Shed Garden Cafe — Portland, Oregon (American, Breakfast & Brunch)
Morrison Atwater Village — Los Angeles, California (Gastropubs, Burgers)
Yellow Dog Eats — Windermere, Florida (Sandwiches, Barbecue)
Hideaway House — Sedona, Arizona (Pizza, Italian)
Lost Dog Cafe — Folly Beach, South Carolina (Breakfast & Brunch, American)
It's so cool to see a wide variety of foods offered at the top locations on the list and a wide variety of locations. There are many dog-friendly places to live across the country, and this list is a great reflection of those places.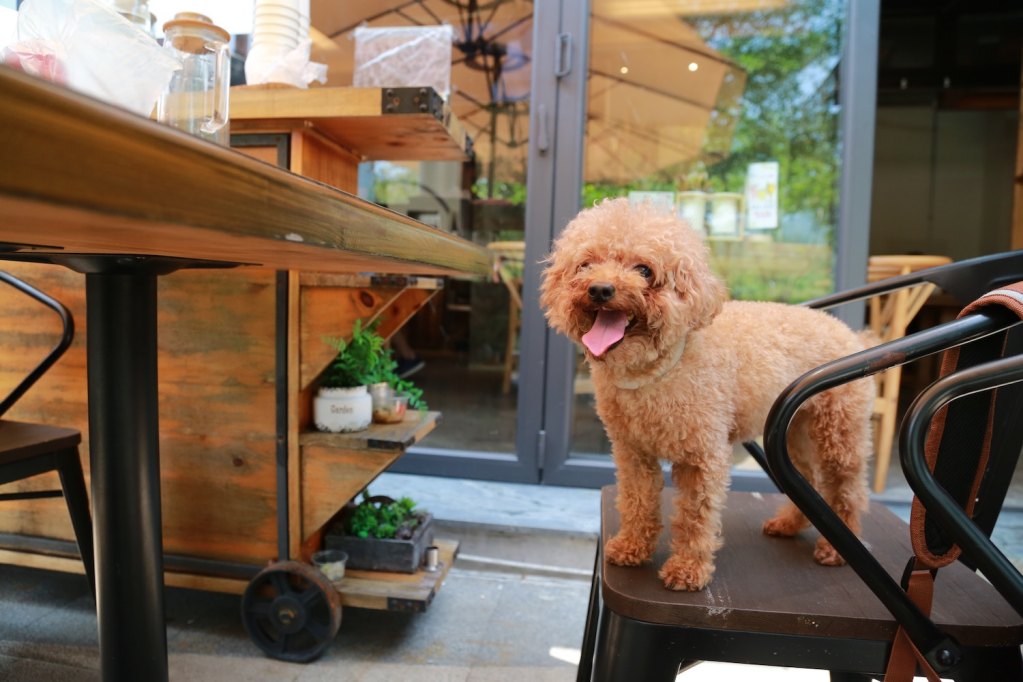 What makes a restaurant dog-friendly?
Not every dog-friendly restaurant will have the same policies, so it's never a bad idea to double-check before you go. For example, canine guests (besides service animals) may only be allowed to sit outside or in a specific section. However, you're more likely to enjoy perks like a water bowl for your dog, or even a selection of yummy dog treats to buy. Some restaurants even offer meals for dogs, so don't forget to ask about a doggie menu!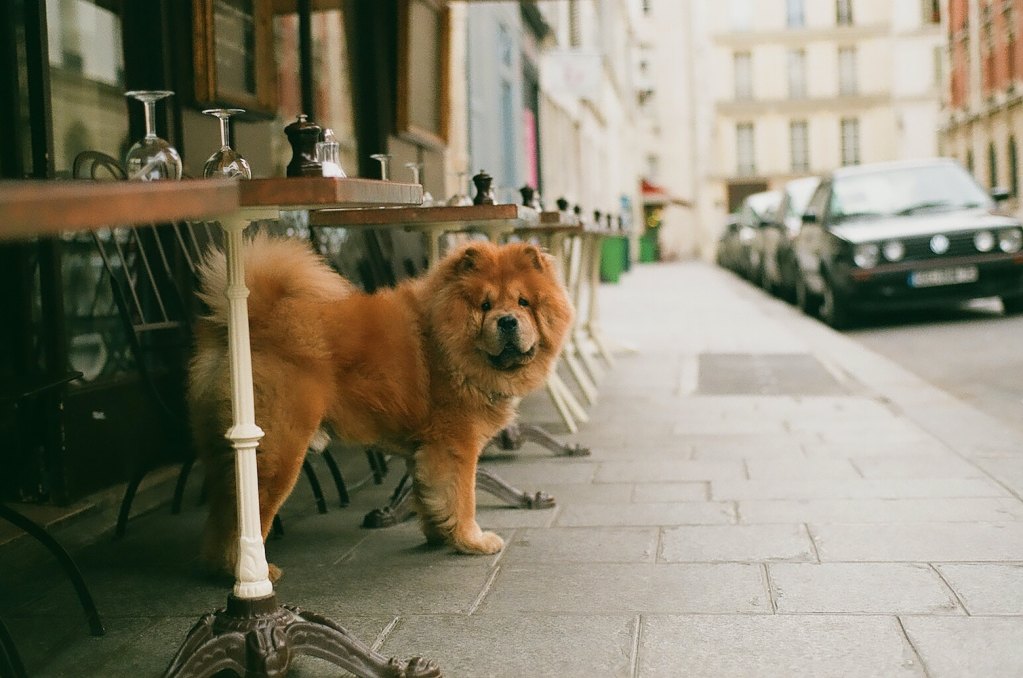 How to find dog-friendly places to eat near you
If you don't live near any of the restaurants on this list, it's up to you to locate the best spot to dine with your furry friend. But how do you know what to look for?
Aside from searching for reviews mentioning the words "dog friendly," you can also look for this key detail in a restaurant's name– the word "dog"! Yep, it's really that easy. The vast majority of restaurants with the word "dog" in their name are going to be dog-friendly.
Local dog community groups are bound to have suggestions
When in doubt, you can always ask other dog owners for their favorite restaurant suggestions. Whether it's an in-person conversation with a friend or a post on your local Facebook group, word of mouth is a great way to find new places to take your pet.
Look for dog bowls outside restaurants or signs on restaurant windows
If you're already out and about for the day, you might need to find somewhere to dine with your dog on short notice. No worries! While you're walking or driving around, keep an eye out for a water bowl sitting outside a restaurant. This is usually an indication of a dog-friendly location. Signs and stickers in windows can be harder to spot, but these can also tell customers where they can bring their four-legged family members.
When in doubt, it's never a bad idea to call a restaurant and ask about their dog policy. Review-based websites like Yelp can be a wonderful tool for this exact purpose, too, so why not take advantage of the tools other dog parents have already created? 'Bone' appetit!
Editors' Recommendations