Even after you've trained your dog excellently, you can't really control his potty needs. And while walking your dog is a must to keep him happy and healthy, there are times when going outside for a potty break just isn't possible or convenient. This is especially true for families living in apartments, condos, or high-rise buildings without access to a backyard. Real-grass outdoor pee pads placed on a balcony or patio offer a wonderful solution for these pet parents. Alternately, the potty grass can be placed indoors in a utility or laundry room.
Benefits to using real-grass outdoor pee pads
Natural potty grass is perfect for housebreaking as dogs instinctively want to eliminate on real grass.
Using real potty grass makes the transition from eliminating inside to outside easier for puppies.
Veterinarians recommend that young puppies who don't have all their vaccinations avoid public spaces. Outdoor pee pads help keep young puppies safe.
Potty grass for large dogs makes perfect sense as they need more room to do their business.
Outdoor pee pads make life easier for senior dogs with incontinence or limited mobility.
Potty grass is a wonderful option when you want to skip the late-night bathroom walks in inclement weather.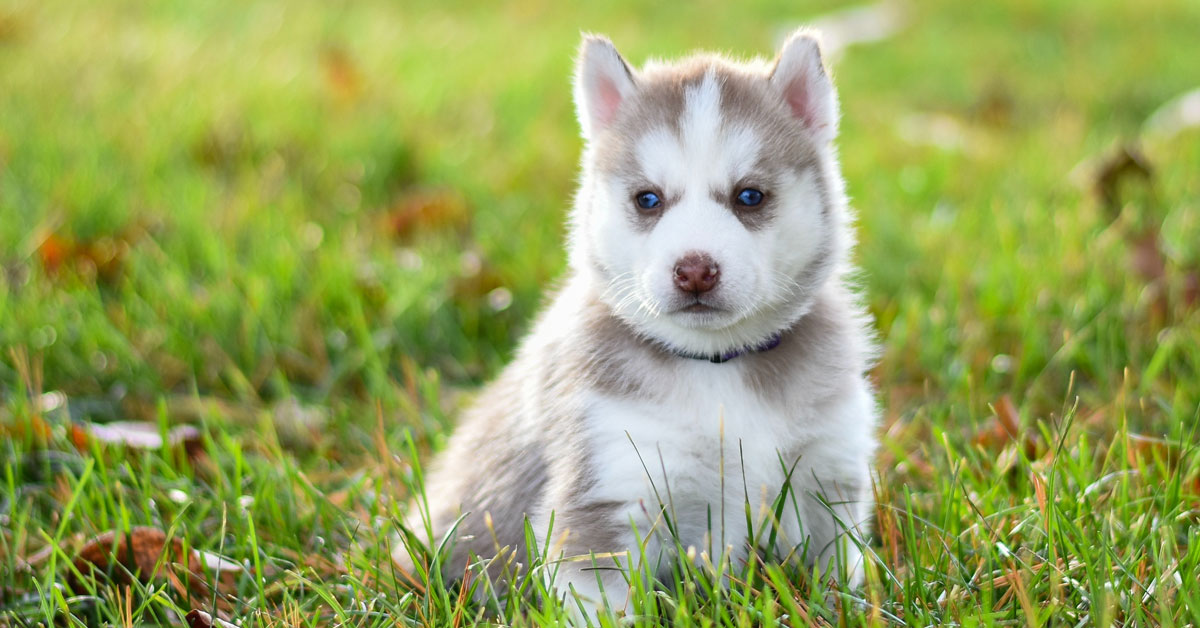 Fresh Patch vs. DoggieLawn
So, now you know the benefits of choosing natural potty grass over other pee pads, but how do you choose the best natural grass product for your dog? The two most popular real-grass outdoor pee pads are Fresh Patch and DoggieLawn. Both are subscription based and ship their potty grass products year-round.
The story behind Fresh Patch
Andrew Feld got the idea for Fresh Patch when he noticed his dog, Chloe, struggling to adjust to life in a condo. He placed patches of sod on the balcony to replicate a backyard. However, that soon got messy, and the idea to produce and deliver natural grass patches for dogs was born. Fresh Patch was featured on ABC's Shark Tank in 2015 and made it to Oprah Winfrey's List of Favorite Things for pets in 2017.
Fresh Patch at a glance
The grass is hydroponically grown in Southern California.
The grass absorbs urine and controls odors.
The potty grass comes in a waxed cardboard box, preventing seepage. Reusable plastic trays are available.
The company provides online training instructions.
Fresh Patch offers three size options: standard, large, and extra large for dogs starting at less than 15 pounds and going up to more than 30 pounds. The size of the dog and how frequently he uses the outdoor pee pad determines how often a replacement is needed.
According to Fresh Patch, the majority of its customers replace their grass patches every two weeks. A weekly replacement schedule is recommended for dogs who rely heavily on Fresh Patch, while those who use it less frequently may need to replace the patch only every three or four weeks.
The story behind DoggieLawn
DoggieLawn was created by Zack Norman and Natalie Youn, who lived in an apartment and needed an easy indoor bathroom solution for their dog. The couple were disillusioned to find that most pet potty products weren't environmentally friendly and required a lot of work. They created DoggieLawn in 2010 as a simple bathroom solution for dog owners living without backyards.
DoggieLawn at a glance
DoggieLawn offers two grass options: hydroponic grass for all customers and a local nonhydroponic grass option for central U.S. and East Coast customers.
The grass absorbs urine and controls odors.
The company sells reusable plastic trays to hold the potty grass.
DoggieLawn offers four size options: standard, medium, large, and extra large for dogs starting at less than 15 pounds and going up to more than 50 pounds. The extra-large potty grass pad is recommended for multiple-dog households.
The first DoggieLawn shipment includes a complimentary training kit and roll of poop bags. Every delivery includes disposable gloves.
DoggieLawn subscribers have access to an in-house training expert.
To keep the potty grass looking fresh, DoggieLawn recommends a weekly subscription for puppies who urinate frequently or for senior dogs with incontinence issues. A biweekly subscription plan is recommended for adult dogs who use the potty grass one to two times per day. If used less frequently, the grass may last for up to a month.
What's the difference between Fresh Patch and DoggieLawn?
Both companies have a lot of similarities. They both use real grass that's environmentally friendly and lasts about the same length of time. Both offer flexible delivery options and free training support. But there are significant differences between them: Some customers like the convenience of the Fresh Patch waxed cardboard boxes as the entire unit can be picked up and disposed of when the new shipment arrives. This works if you're using the potty grass indoors and your dog doesn't chew on the cardboard. The plastic tray is recommended if using the potty grass outside.
DoggieLawn offers an extra-large size, making it a better option when choosing potty grass for a big dog. The company also offers more grass at a lower price. If animal welfare matters to you, DoggieLawn states that with each new subscription, it donates a needed item to a dog shelter. It also donates a portion of its annual Amazon sales to a pet charity.
Ultimately, whichever company you choose, you'll be making your dog happy while also helping the environment.
Editors' Recommendations