Whether your home is roomy and relaxed or full of playful young faces, there's a dog who would love to be a part of it. In this chapter of our Pet profiles series, we're going to meet one very good boy with energy to spare. Today, we'll check in with Digital Trends Media Group's CEO Ian Bell and his pup — an Australian labradoodle named Baxter. Let's dive in!
The parent and the pup
Hi, Ian! What can you tell us about your role at Digital Trends Media Group (DTMG)?
I am DTMG's CEO. I have the best job in the world because I work with the most amazing people out there!
How many pets do you have, and what are their names?
One; Baxter.
What a great name! What is Baxter's breed? What do you like about this breed?
Baxter is an Australian labradoodle.
I like their kindness toward everyone, including strangers, and their desire to be a part of the family and get along with every family member. They are considered hypoallergenic, which is great.
(Editor's Note: Do you know what makes a dog hypoallergenic? While all dogs produce the dander that triggers allergies in humans, dogs who shed less often — or not at all — can lead less of it lying around. Smaller dogs also tend to produce less dander.)
How does the Australian labradoodle, as a breed, fit in with your lifestyle?
My wife and I are very social and like to entertain and spend time with people. We also like to travel a lot and have young children. Baxter gets along with people who come over, lets my children dress him up, and he loves going on family trips with us.
How sweet! Does Baxter have any unique traits or characteristics that are specific to his breed?
Gentle, loyal, and sociable. They are great with children. Australian labradoodles are intelligent and quick to learn and eager to please. They love to constantly play.
They also love to eat and put anything in their mouths, so be careful not to overfeed your dog.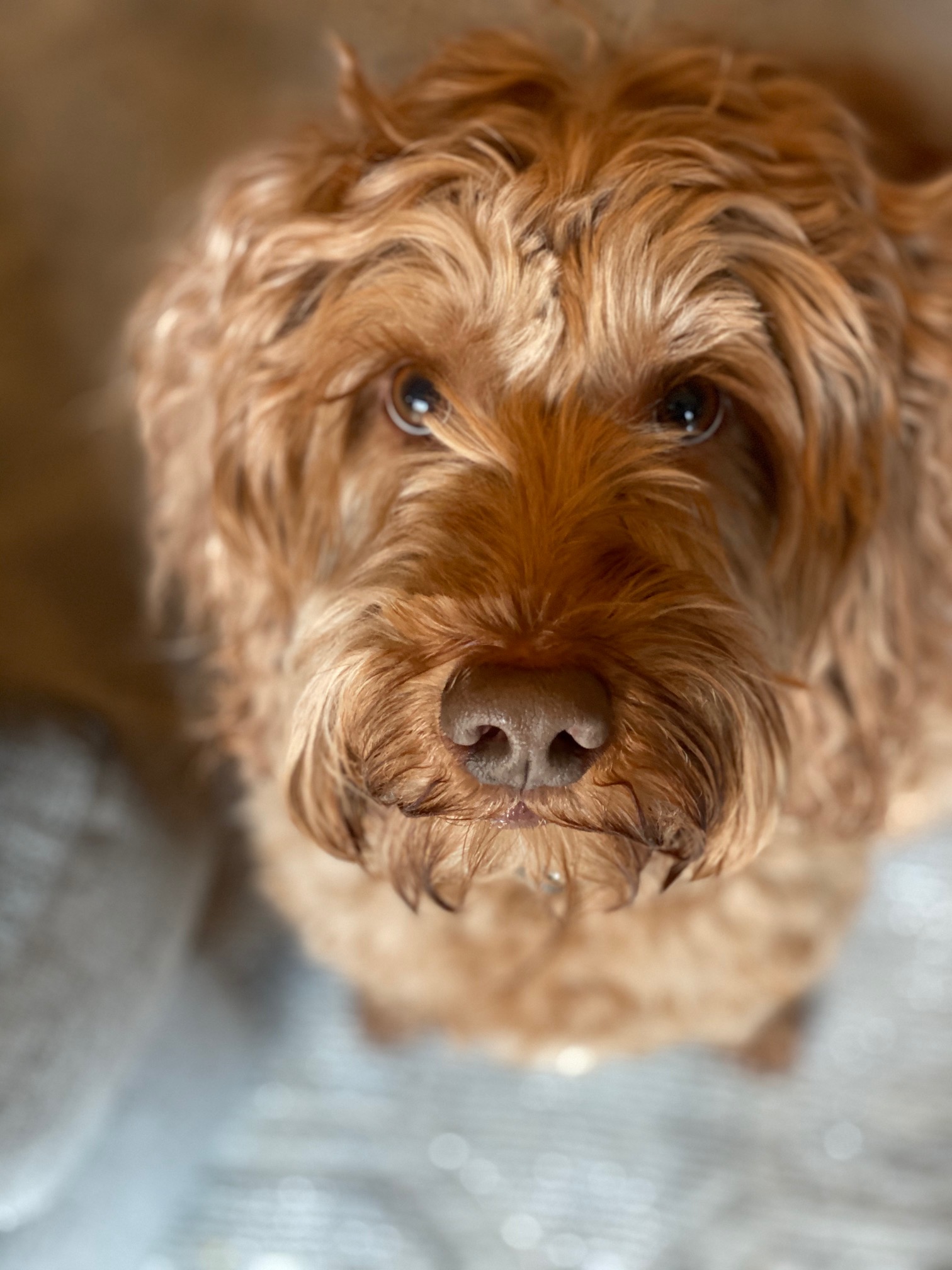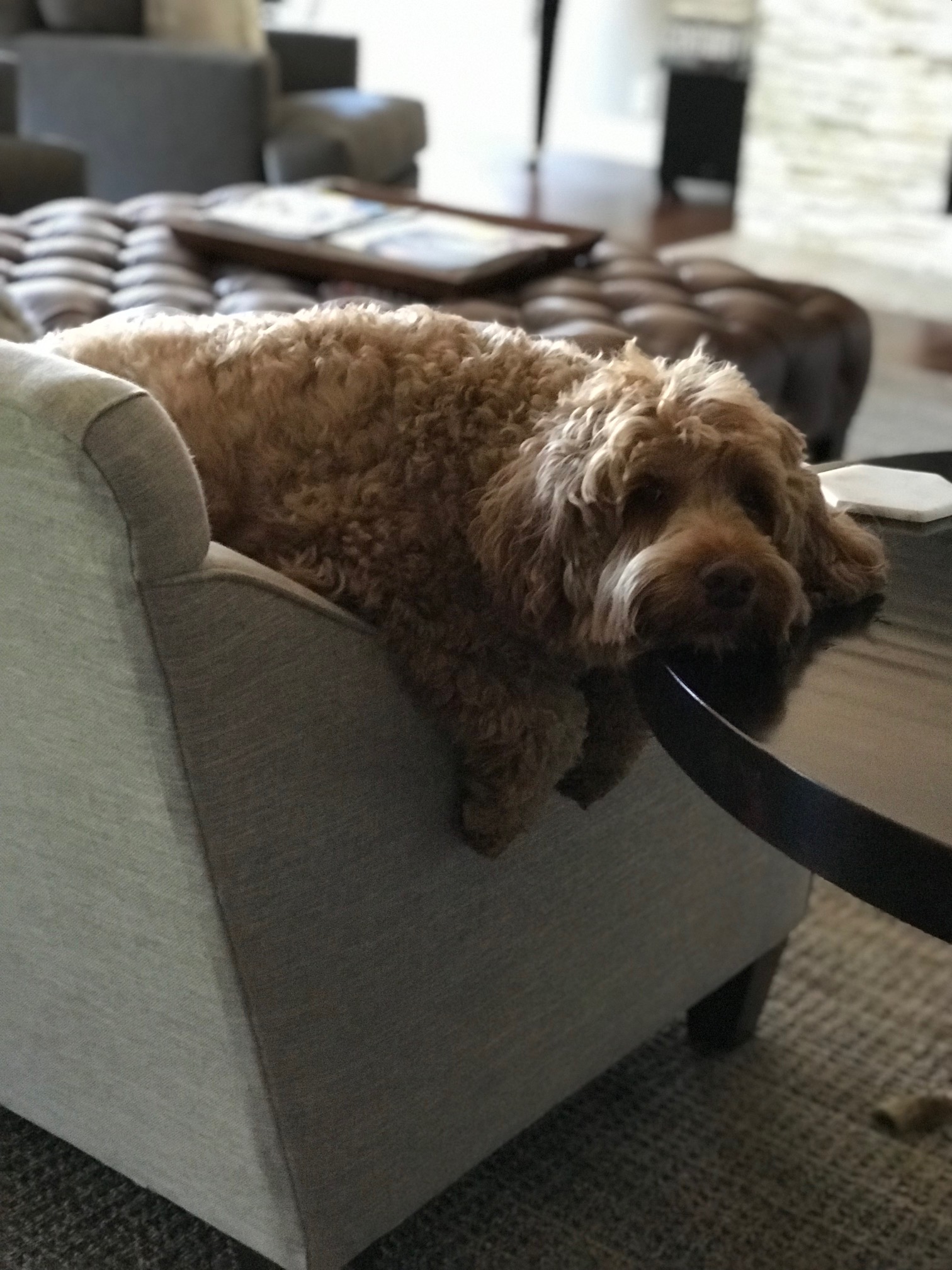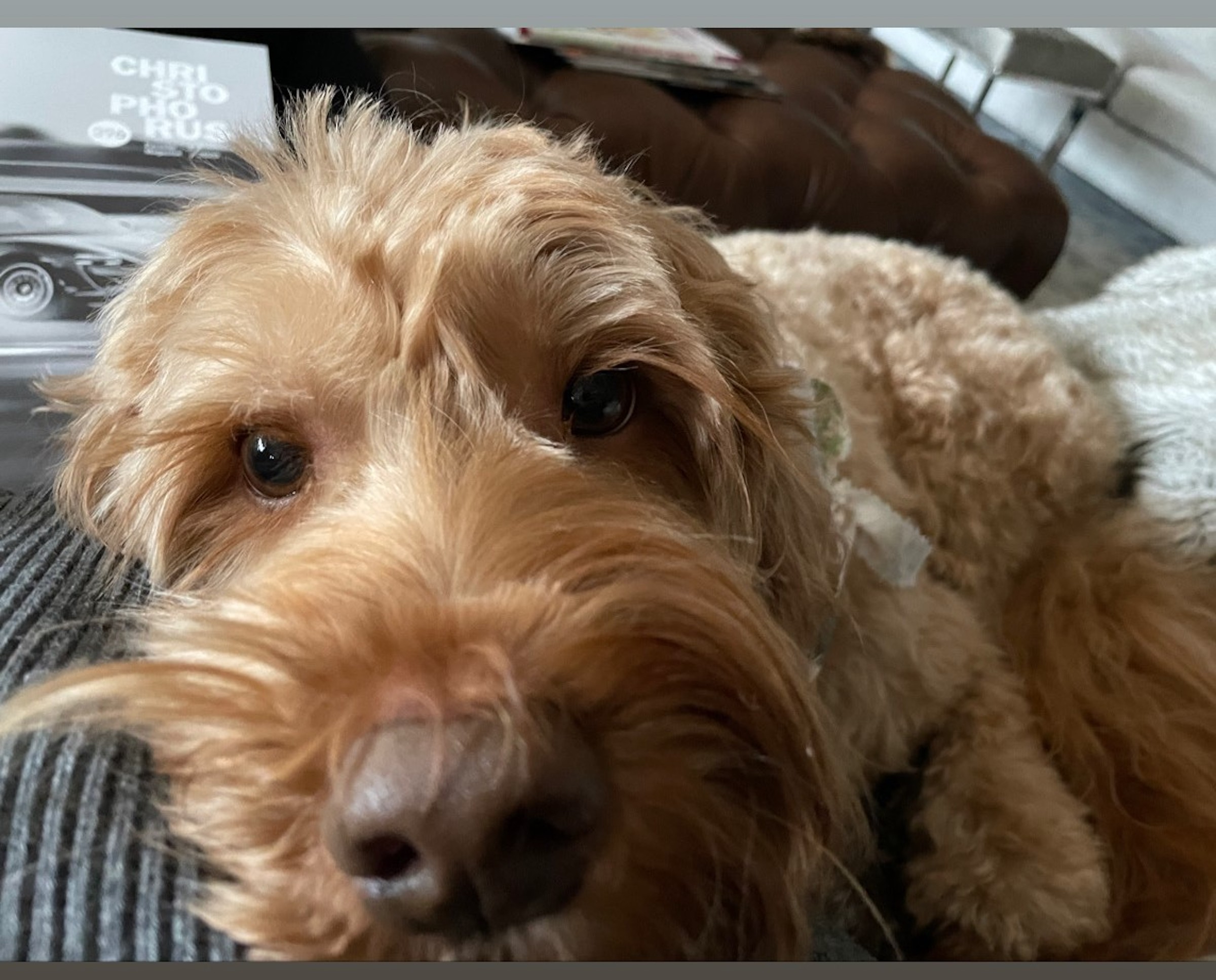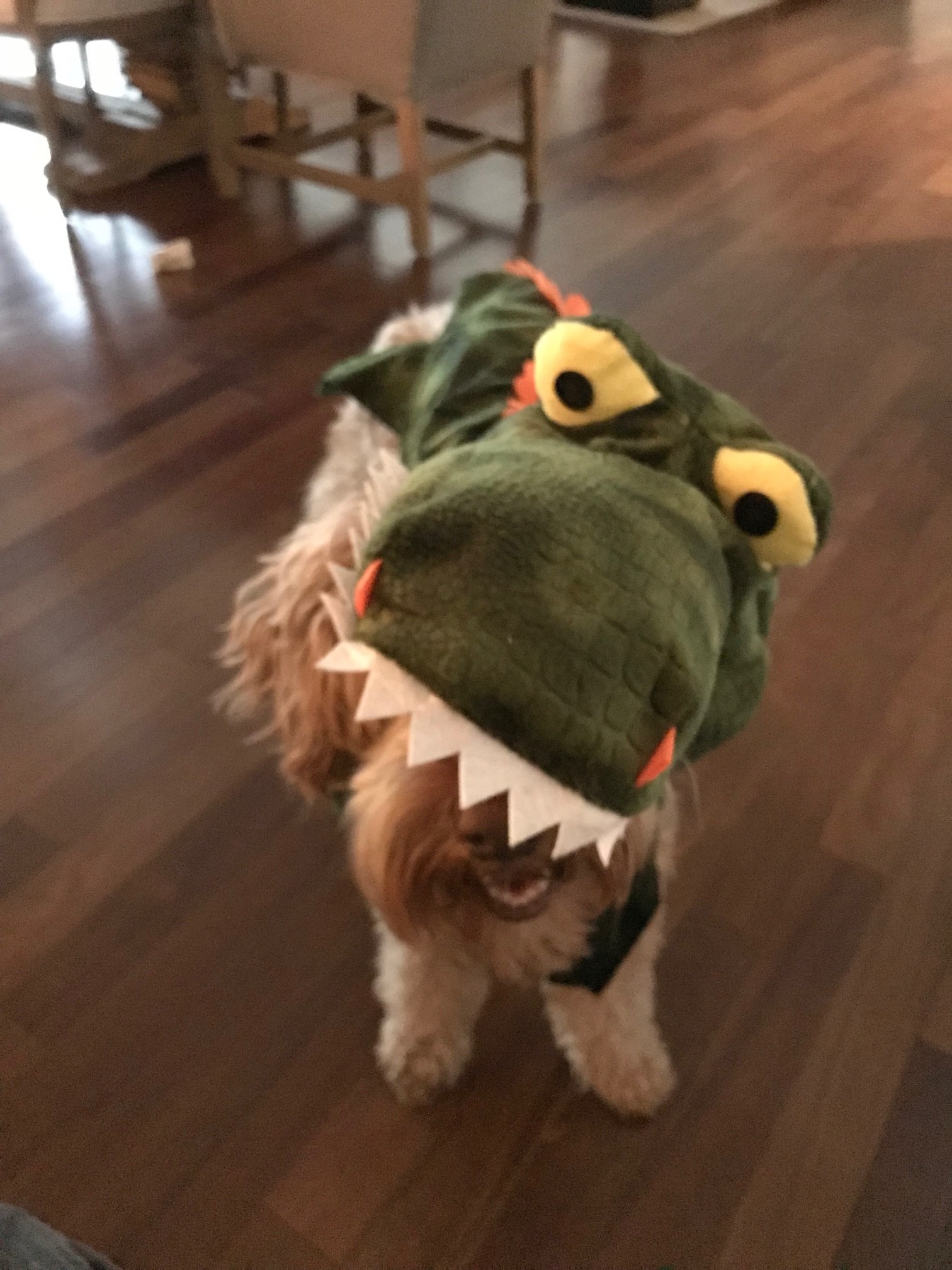 All about Baxter
What's Baxter's story? How did he come to enter your family?
We met another family in the neighborhood that has an Australian labradoodle, and we really liked the dog's temperament. So we did some research and settled on a breeder here in Oregon.
What are some of your favorite quirks and behaviors of Baxter's?
Baxter is a very "talkative" dog who makes cooing sounds, grunts, and weird howls to express himself. He always has a ball or some toy in his mouth, and will "headbutt" your leg when he wants to play. He is also super comfortable with people and will roll over and lay on his back for a belly rub. We have to put him in a crate at night, or else he will try to sleep on your face in the bed. He always wants to be right on you when he can.
That's adorable how he's so affectionate! Does Baxter have any special needs?
No.
What are his favorite toys?
He loves his large hard plastic "giggle" ball that makes a giggling sound when you throw it. He will always carry this ball with him throughout the house.
What type of food do you feed Baxter?
Royal Canin dry dog food.
(Editor's Note: Royal Canin is a highly recommended brand among veterinarians. It's available at many large retailers, both online and in-store, but many of the recipes are meant to be prescribed by a vet before purchasing. If you're thinking about changing your dog's food, it's best to talk to your local veterinarian before making any changes.)
Where do you purchase your pet's products?
Petco , Chewy , Walmart — anywhere really.
Do you carry pet insurance for Baxter?
No.
Thanks so much, Ian, for giving us a glimpse into Baxter's daily life. He sounds like such a sweet boy — the perfect family pup! We wish Baxter and your kids many more years of adventures and dress-up. Enjoy every minute of it!
It's always heartwarming to see the way dogs light up the lives of their families. If you're itching for more four-legged cuteness, check out some of our previous interviews with Frosty, Lulu Belle, and Famous Shamus!
Editors' Recommendations