You might bring home a sweet budgie specifically to hear its beautiful song, but you probably don't expect your dog to serenade you. And yet, many pups love to get down to the beat of their favorite tune. It sounds wild (and is likely connected to your pet's ancient ancestors) but it happens more often than you'd think. In modern times, there's nothing funnier than watching a four-legged beastie attempting to match pitch, and we can't get enough of this one.
Get ready for the next viral superstar! Many pups enjoy crooning along to the music with a couple of well-timed howls — it's in their nature after all. This musically inclined Chihuahua loves to sing along to his favorite soundtrack: Star Wars. Reddit user u/Mysterious-Slice-498 graced us with a rendition of the iconic John Williams theme, complete with doggie backup vocals. You'll die laughing over his antics as he keeps getting into the score (not to mention his giant hua eyes).
As u/ckgolangco piped in right away, we think he might want to travel to "DOGobah" to continue his show. He could certainly become a hardcore rocker. Perhaps he'll add Jurassic Park or Harry Potter to his repertoire to round out the performance of Williams' numbers.
Commenter u/Orphan_Izzy summed it up perfectly by saying: "This might be the cutest thing I see today. If he was a human I can tell he'd be a musician with how he was listening so carefully. Like thought was going into it. Tiny maestro."
We couldn't agree more. This little Fido has talent and we can't stop watching.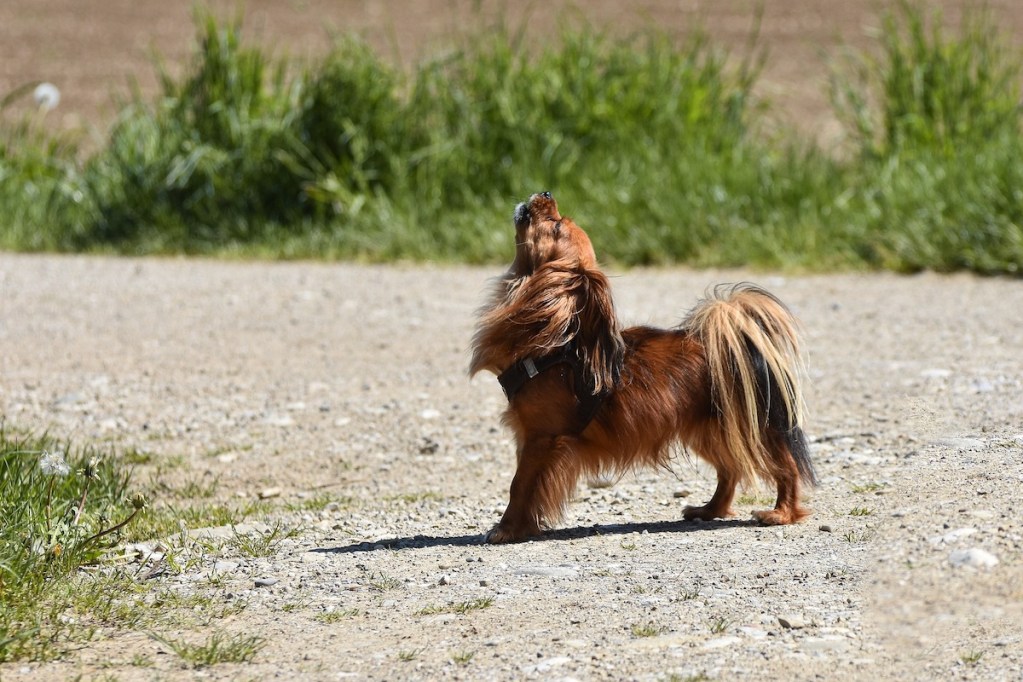 Why do dogs sing?
A singing dog might take the internet by storm today, but it all comes down from the wolf communication of old. That's right — your pooch howls along to music because wolves howl to assemble the pack. As soon as your dog's ancestors heard their brethren begin the caroling, they had to jump in to divulge their locations. Of course, there are other reasons for canine chatter, but this one is probably why they have the urge to start up when they hear their favorite notes. It's their cue to make themselves known and find the rest of their group. That means they want you to join in to prove that both of you are on the same wavelength. Feel free to indulge your pup's wolfy fantasies and start a howl as soon as you hear the iconic opening notes of the Imperial March.
While it might look cute in a video, too much howling will likely drive you up the wall, especially if your pup indiscriminately chirps to just about any melody. Excessive yowling often indicates an underlying issue and should warrant a trip to the vet. It could mean your dog is stressed, bored, or in pain. Get them checked out to make sure nothing else is going on. But as long as your animal just has a favorite ditty, keep it playing on repeat (and maybe join in).
Editors' Recommendations