There's no shortage of sad dog movies. They all tell wonderful stories but have heartbreaking endings sure to make you sob uncontrollably while hugging your dog. Sometimes, though, you're just in the mood for a touching animal movie where the dog doesn't die. We've got you covered. Here are four uplifting movies about dogs currently streaming on Disney+.
The Biscuit Eater (1972)
The Biscuit Eater is based on a novel by James H. Street and follows the adventures of 12-year-old Lonnie (Billy Lee) and his gundog, Moreover (Rolph Von Wolfgang), a German wirehaired pointer. Lonnie's dad trains gundogs and makes fun of Moreover because he likes to eat biscuits and eggs and has no interest in working. Lonnie and his friend Tex (George Spell) work together to train Moreover to be a proper gundog. There are some heartwarming scenes as they demonstrate birding dog skills to their playful pooch. To the delight of the boys, their dog turns out to have lots of talent.
Interesting background: According to D23, the official Disney Fan Club, Rolph Von Wolfgang was discovered while playing with his owner, who was a tree trimmer at Disney's Golden Oak Ranch.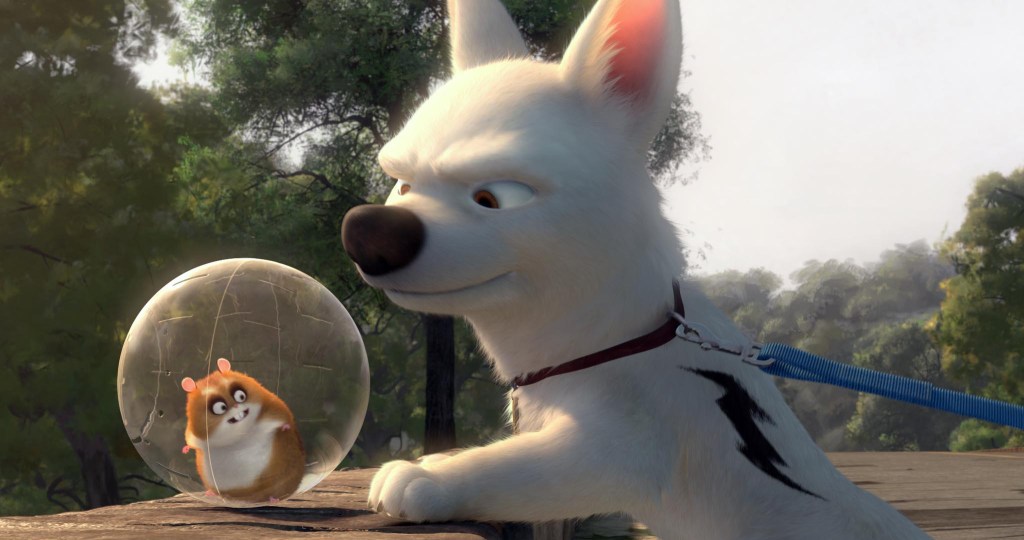 Bolt (2008)
When this animated movie opens, Bolt (voiced by John Travolta) is rescued from an animal shelter by a young girl, Penny (voiced by Miley Cyrus). Fast-forward three years when Penny is performing on an action-packed TV show with her rescued dog. The only problem is that Bolt doesn't realize he's acting on a show. He believes he has real superpowers, and the producers want to keep the truth from their four-legged star as it makes him more convincing for viewers. A real-life adventure unfolds when Bolt is accidentally shipped from Hollywood to the streets of New York and desperately goes in search of Penny.
Interesting background: In an interview with Animated Views, Disney artist Joe Moshier said that a white American shepherd served as the inspiration for Bolt's "basic shape and the contours of his body, head, and tail."
My Dog, the Thief (1969)
The star of this comedy is a goofy St. Bernard named Barabbas (The Bernardiner Noel) who loves to steal things. In the opening scenes, the neighborhood has had enough of the big dog's thieving ways and calls animal control. Barabbas is no stranger to the animal shelter since he's been adopted and returned eight times. He escapes and stows away inside a helicopter at a nearby airport. The fun really begins when traffic reporter Jack Crandall (Dwayne Hickman) whose ratings are dying discovers the stowaway while doing one of his reports. Barabbas becomes a regular on the show and ratings suddenly go up. Of course, Barabbas hasn't lost his thieving ways and that gets Crandall into all sorts of trouble.
Interesting background: This made-for-TV movie was originally shown in two parts on the Walt Disney's Wonderful World of Color series. The director was Robert Stevenson, who directed 19 films for the Walt Disney Company, including such greats as Old Yeller and Mary Poppins.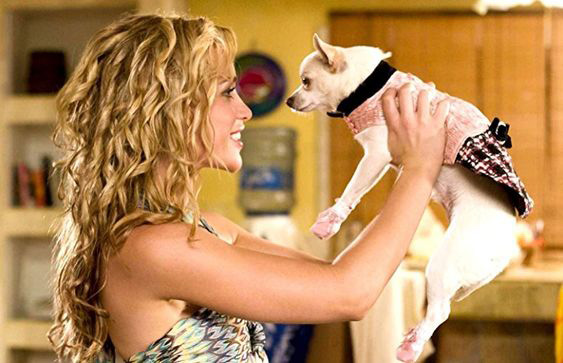 Beverly Hills Chihuahua (2008)
Chloe, a pampered Beverly Hills Chihuahua, isn't happy when her owner goes on a business trip and leaves her niece, Rachel (Piper Perabo), to pet-sit. Rachel doesn't like Chloe, either, describing her as a "bossy, spoiled, arrogant" dog. When Rachel and her friends take a trip to have some fun in Mexico, they take Chloe along. The girls go out on the town and leave Chloe alone in the hotel room. She escapes and gets into all sorts of trouble as she tries to find her way back to Beverly Hills. Along the way, Chloe learns about her ancestry, discovers her inner strength, and finds true love.
Interesting background: There were 50 Chihuahuas on this movie set at one time, according to animal trainer Mike Alexander, who worked with the dogs. In an interview with Pet Life Radio, Alexander said that the star dogs Chloe, a white deer head Chihuahua, and Papi, a Chihuahua mix, were both rescued from shelters. The trainer adopted both dogs, who became best friends.
There's no doubt that uplifting dog movies offer wonderful entertainment for adults and children. And there are lots of lessons and teachable moments along with the fun. So grab the popcorn and get comfortable because no matter which movie you choose from this roundup, you won't be disappointed.
Editors' Recommendations