All pet lovers know that our furry friends make the best heroes. And there's certainly no shortage of brave-animal movies streaming on Netflix. Here are some of the best animal movies that are great for everyone in the family.
The Secret Life of Pets 2 (2019)
This sweet animated movie is set in New York City. The lead character is Max, a high-strung terrier who is obsessed with protecting the family's baby, Liam. When the family visits a farm, Max confronts his fears. Meanwhile, back in the city, a superhero rabbit teams up with other pets to save a circus tiger. There are a few scary moments for young children, especially the cruelty to the tiger, but the movie does have a happy ending.
Interesting fact: In an Illumination Entertainment interview, Patton Oswalt (the voice of Max) said he worries about the little terrier because he takes things "a thousand times more seriously than they need to be taken."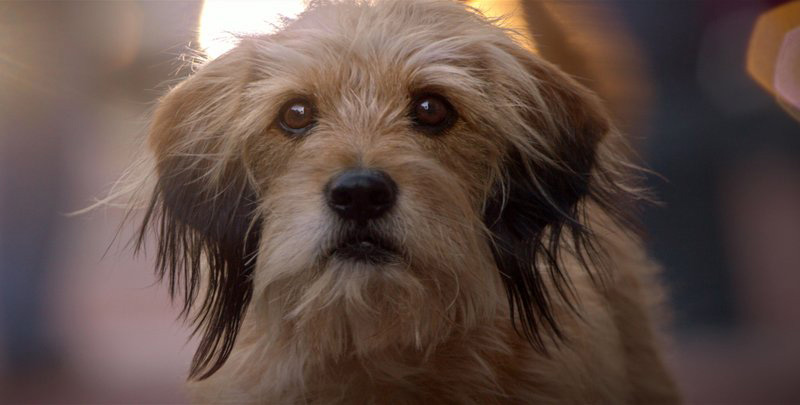 Benji (2018)
This heartwarming story is a remake of the original 1974 Benji. The new production is directed by Brandon Camp, son of the original creator, Joe Camp. It opens with a scruffy pup abandoned on the street when his mom and siblings are captured by animal control. The homeless puppy befriends Carter and his sister, Frankie. The kids hide him in their room and name him Benji after Benjamin Franklin.
The lovable stray does end up back on the streets but sticks close by his new friends. He enlists the help of other dogs to rescue the kids when they are kidnapped and becomes the family's hero.
Interesting fact: In real life, Benji was abandoned in a store parking lot and taken to a local shelter. The production company found him when scouring the country for the perfect dog for the role.
Hotel for Dogs (2009)
Adapted from Lois Duncan's 1971 book of the same name, this movie tells the story of foster kids Andi and Bruce and their dog, Friday. The kids avoid their mean foster parents by hanging out on the streets with Friday. They've been hiding the dog in woods and garages for three years.
Friday eventually leads them to an abandoned hotel that's occupied by homeless dogs. With the help of friends, the kids transform the hotel into a shelter for dogs. Bruce designs machines to assist in caring for the dogs, including an automatic feeding machine, treadmills, and toilets. Thanks to the animals, the kids do find a loving home and with the help of their new parents officially open the Hotel for Dogs.
Interesting fact: Friday was adopted by his trainer from a Jack Russell–breed rescue group and also starred in the movie Beginners.
Patrick (2019)
This is a British comedy about Sarah, a young teacher, and Patrick, a spoiled pug who was bequeathed to Sarah after her grandmother died. Sarah's life is already a mess when she inherits the unruly dog. It's fun to watch this inexperienced dog owner make one mistake after another, leading of course to all sorts of problems. They end up living on a small riverboat, where the rambunctious Patrick helps Sarah get her life back on track.
Interesting fact: In an interview with Londonmums, actress Beattie Edmondson (Sarah) revealed that she had to put pâté on her face to get a kiss from Patrick during shooting.
Pets United (2019)
This animated movie pits a group of spoiled, self-centered pets against homeless animals living on the streets of Robo City. Roger, a street dog, looks out for homeless animals, while Belle, a Siamese cat, enjoys hanging out with her friends at the Pampered Pets spa.
When Robo City is threatened by robots gone bad, all the humans flee. Belle and her friends can't believe they have been abandoned and make an unlikely alliance with Roger and his buddies. The animals go through a series of adventures as they work together to save the city and each other.
Interesting fact: According to fandom.com, Roger is supposed to be an Australian cattle dog (blue heeler).
When you've finished watching Netflix pet movies, be sure to check out the production company's terrific list of animal documentaries. You'll discover a large selection of films based on animals in nature as well as great stories about how dogs and cats impact our lives.
Editors' Recommendations