According to the American Society for the Prevention of Cruelty to Animals (ASPCA), an estimated 6.5 million companion animals enter U.S. shelters every year, and of those, approximately 1.5 million are euthanized. That's heartbreaking. On International Homeless Animals Day, which falls every year on the third Saturday in August, animal shelters, rescue groups, and animal welfare organizations worldwide work together to spread awareness about pet overpopulation. Following are five great ways you can help homeless animals.
Adopt, don't shop
If you're thinking about adding a pet to your family, choose adoption over buying from a breeder or pet store. You'll find rescue groups for just about any type of pet. And if you're looking for a purebred dog, remember that there are dogs of every breed available for adoption. The American Kennel Club Rescue Network offers a list of breed rescues throughout the country. Petfinder, an online searchable database of animals in need of homes, is another great place to look for adoptable pets. The site features a wide variety of pets, including dogs, cats, fish, rabbits, birds, horses, and barnyard animals. Here are just a few great reasons to adopt a pet.
The best reason is that you'll be saving a life. According to the Humane Society of the United States, the number of euthanized animals could be reduced dramatically if more people adopted pets instead of buying them.
Animal shelters and rescue groups have happy, healthy pets just waiting to share their love with forever families. Many are housebroken, know basic commands, and make wonderful companions.
Typically shelters and rescues include the cost of spaying or neutering and first vaccinations in the adoption fee. This is a lot less than what you would pay for these services if you purchase your pet from a breeder or pet store.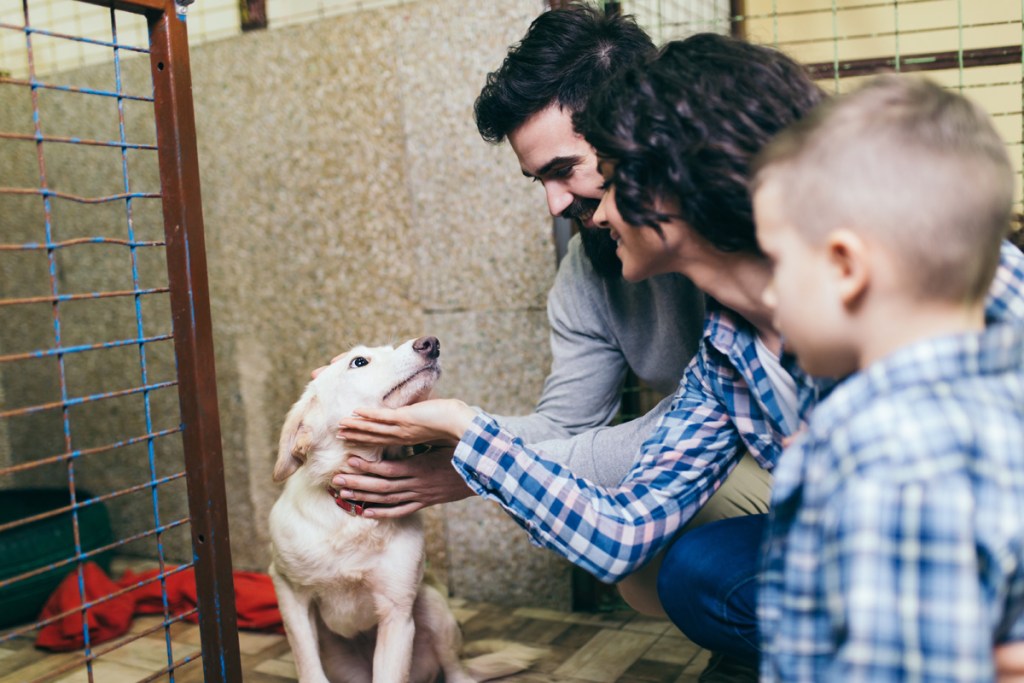 Foster a homeless animal
Maybe you're not in a position to adopt a new pet but could offer a temporary home while a dog or cat is waiting for a new family. Fostering is a wonderful way to give homeless animals a break from the shelter while also helping to socialize them in a home environment. It also frees up space for shelters to take in more animals. Fostering is especially important during kitten season, the annual high-breeding period that runs through spring and summer. The ASPCA estimates that one foster home could potentially help 20 kittens in a single season. Many breed rescue groups operate without shelter facilities and couldn't save lives without the help of foster families.
Spay or neuter your pet
Many families opt to let their dogs or cats have "just one litter" before having them spayed or neutered. Some say they just want their dogs to have the experience, while others believe it's healthier for their pet. Even if you think you have homes lined up for the pups or kittens, breeding your pet contributes to the pet overpopulation problem. It's important to remember that each home where you place a pup or kitten is one less home for a shelter pet. There are also health benefits for your pet when you get them fixed. According to the American Veterinary Medical Association, early spaying of female dogs and cats can help protect them from some serious health problems later in life, such as uterine infections and breast cancer. Neutering your male pet can also lessen his risk of developing benign prostatic hyperplasia (enlarged prostate gland) and testicular cancer.
Volunteer at a local shelter
Animal shelters and rescue groups are always in need of volunteers. Opportunities include walking dogs, cleaning kennels, socializing cats, cleaning litter boxes, helping with office work, gardening, and assisting with fundraisers. Those who prefer to volunteer remotely can help with social media posts, newsletters, or writing pet profiles. Many shelters welcome volunteers who can commit once in a while: for example, helping out at off-site adoption events. Volunteering at shelters is a great way to teach children about helping animals. There may be age restrictions, so check with your local shelter to see if your child can get involved.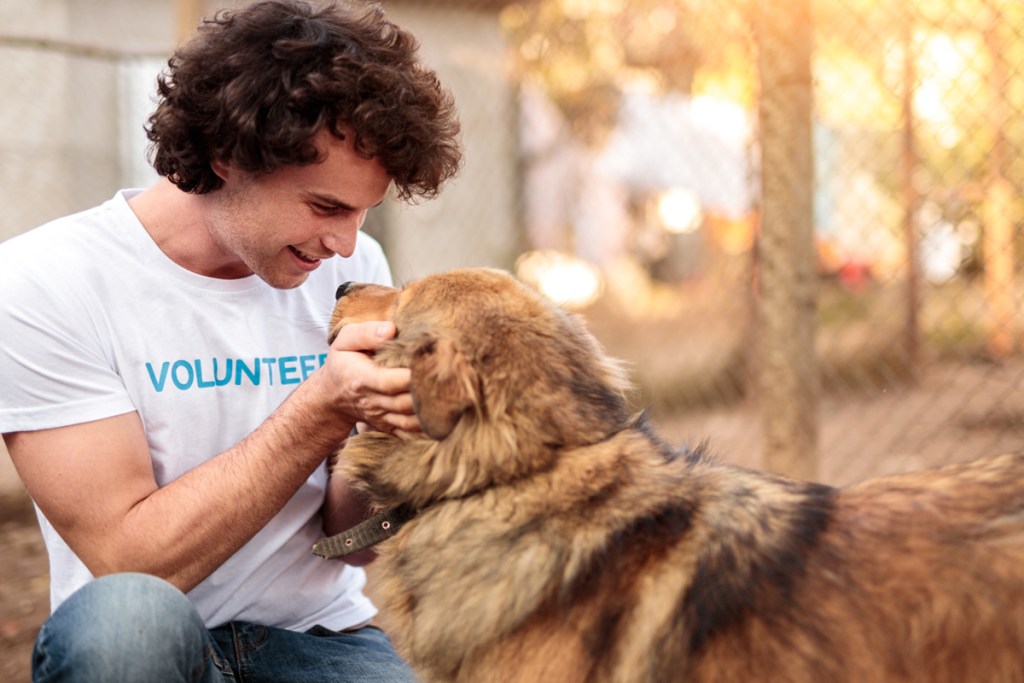 Make a donation
Animal shelters and rescues rely on monetary donations to save lives and care for homeless animals. Donations help in the cost of running the shelter, including animal food, staff training, upgrades to buildings, veterinary care, community outreach, and animal enrichment programs. Many shelters ask supporters to sponsor special-needs animals to help cover the cost of expensive health care. In addition to financial support, check out your local shelter's wish list and send or drop off some of the much-needed supplies.
If you don't have time to volunteer and you cannot afford to donate right now, you can still help homeless animals. According to the ASPCA, rescue groups believe that social media is invaluable in finding new homes for the animals in their care. You can help by following your local shelter on social media and sharing posts of homeless pets. The more exposure these animals get, the sooner they will be living happily in forever homes.
Editors' Recommendations