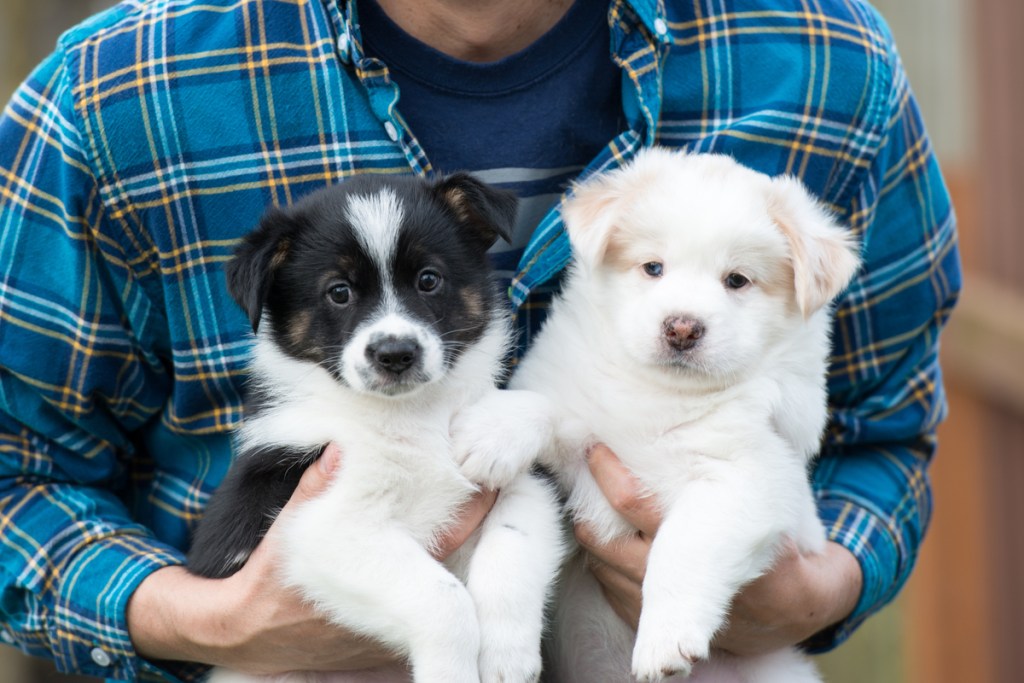 Adopting a puppy is an extremely emotional process. In fact, it's so emotional that experienced cybercriminals, con artists, and scammers have discovered that those shopping for a new puppy are the perfect target for crime. No matter how affluent, educated, and tech-savvy people are, all intelligent thought can literally go out the window when adorable puppies are involved.
For future pet parents looking to adopt or purchase a puppy, as opposed to rescuing a puppy from a shelter, you should know that in the first quarter of 2021, there were more than 600 instances of pet fraud reported to the Better Business Bureau's Scam Tracker, and the majority of those were related to the sale of puppies. (In 2020, the number of pet-related scams reached more than 4,000).
"The problem we see is that fake breeders will publish a fraudulent website, scam a bunch of people, remove the website, and then launch another website with a different name," says Jonathan Cherins, CEO of PuppySpot.com. "You'll see ads for them on Craigslist, and they'll pop up when you perform a web search. Most don't have a phone number listed and will only communicate through email."
Unfortunately, scammers and those looking to perpetuate fraud sometimes pose as dog breeders in a very convincing way. To protect yourself, don't allow your emotions to block your good judgment. Ask questions, do your own research, and beware of situations that are simply too good to be true.
"First and foremost, you need to decide what you want. Many people misuse the word 'adopt,' when they plan to buy versus rescue a dog," explains Brandi Hunter, a spokesperson for The American Kennel Club (AKC). "At the AKC, we use the term 'rescue' if you plan to acquire a dog from a shelter. If you want to rescue a dog, and you're looking for a particular breed, there are plenty of purebred rescues you can work with."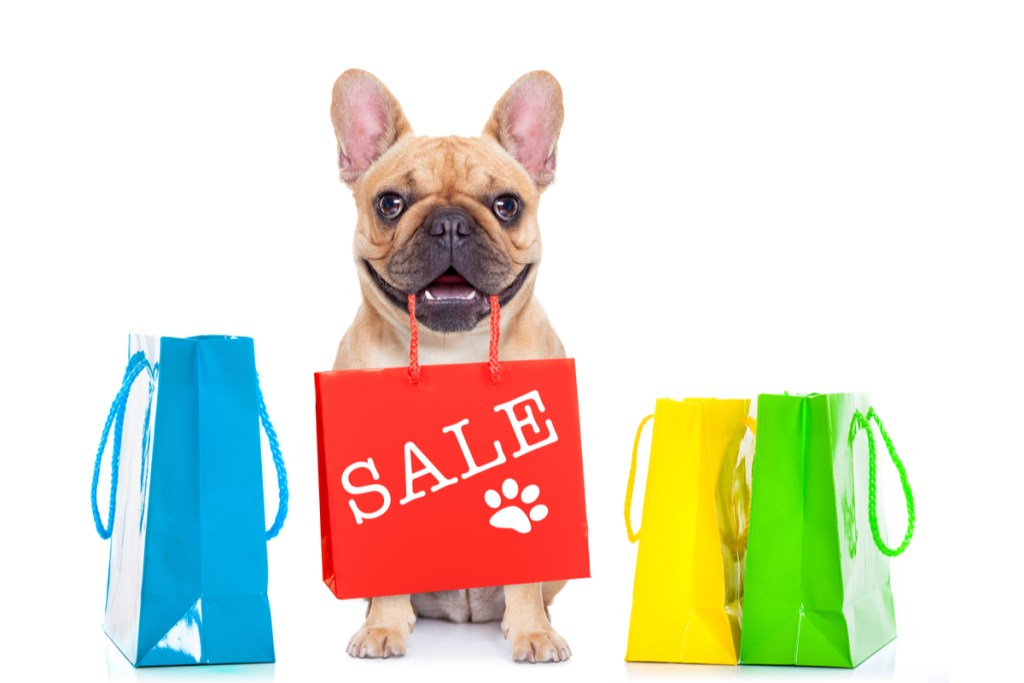 Red flags to look out for when working with a breeder online
There are plenty of red flags that an online breeder might not be trustworthy.
"First and foremost, you want to do your research and make sure you're dealing with a reputable and experienced breeder," Hunter explains. "AKC Marketplace is a great place to start your research. All the breeders listed are actively registering their litters with the AKC. To verify a breeder and a puppy, you can call the AKC, provide us with a puppy's registration number, and we can instantly verify the legitimacy of the registration number and provide you with details about that puppy's lineage."
The dog breeder doesn't ask you any questions
For people who choose to purchase or adopt a dog through a breeder, you'll discover that a legitimate breeder will vet you (the potential pet parent) about your ability to care for the dog. For example, you'll be asked about:
Your lifestyle
Your family situation
Your living situation
Your work schedule
Your overall ability to care for the breed of dog you're interested in
Your willingness and financial ability to pay for the dog's veterinary care over its lifetime
"If a breeder shows little or no concern for the puppy, only focuses on their payment, and doesn't ask you any questions about your ability to care for the dog, that's a huge red flag," Hunter says.
The dog breeder is unwilling or unable to answer your questions
"Consumers need to go beyond choosing a puppy based on cute pictures and ask important questions to make sure they're working with a reputable breeder. Something as easy as requesting proof of a breeder's USDA license will help you avoid getting scammed," Cherins notes.
As you begin working with a breeder, ask a lot of questions. If the breeder is unwilling or unable to provide answers, this too is a red flag. For example, ask about the puppy's parents (including both details and photos), its medical records, what socialization the puppy has had, what the puppy is being fed, and if the puppy comes from a champion bloodline. If the breeder says the puppy is registered with the AKC or CKC [Canadian Kennel Club], verify the registration number is legitimate.
Cherins says, "A legitimate breeder will happily provide paperwork for their puppies, verifiable veterinarian records, and offer proof they're licensed in the state their kennel is based in. Another red flag to watch out for is when a breeder insists on meeting you in the parking lot of a Walmart, for example, instead of their kennel facility."
The dog breeder can't provide visual proof
Photos and videos are important when purchasing a pet online.
Hunter suggests, "Ask to see the puppy in person. Due to COVID-19, if the breeder is not comfortable meeting you in person, even outdoors, insist on participating in a real-time video call so you can see the actual puppy. Most breeders are open to video chatting, so you can virtually meet the puppy and its parents."
If the breeder only presents a few photos of the puppy or a single video clip, ask for multiple custom photos to be taken, so you can verify the breeder you're speaking with actually has possession of the puppy and didn't just steal cute photos off of the internet.
It's important to understand that not all dog breeder websites, no matter how professional they appear, represent legitimate breeders. "There are telltale signs that might indicate a website represents a fake or unscrupulous breeder, but some are very convincing," Hunter adds. "Don't just fall in love with a puppy's photo and send money."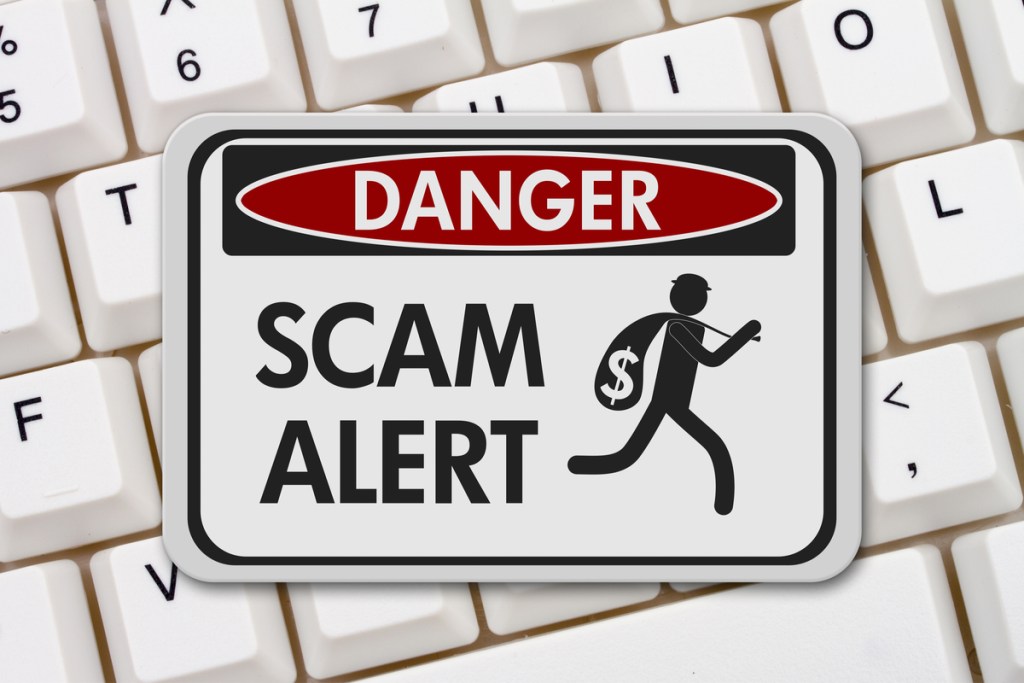 13 tips for finding a legitimate dog breeder online
Following these strategies will help you avoid getting scammed when shopping for a puppy online:
Visit the WhoIs website and perform a search for the breeder's website domain name/website address (URL) to see whom it's registered to. Within the WhoIs Search field, enter the complete website address for the breeder's site. Make sure the search result reveals that the domain name registrant matches the name of the breeder or at least the breeder's location. If the website is registered to someone overseas, that's a good indication the website was set up for fraudulent purposes.
Perform a reverse photo search on the photo(s) of the puppy you're interested in. Many websites representing fake breeders use stock photos of puppies or steal photos from other websites. You may discover a photo appears on dozens of different websites and has been circulating the internet for years, even though the photo depicts a puppy available for purchase which is supposed to be just a few weeks old. To perform a reverse photo search for free using the Chrome web browser and Google Images, for example, visit the website that's displaying a photo. Right-click on the image and select the "Search Google for Image" menu option. You can also use an independent service, like TinEye Reverse Image Search, with any web browser.
If the website reports the puppies are registered with the AKC, ask for the puppy's registration number, and then contact the AKC directly to verify the puppy and the breeder's legitimacy. "Breeders are not registered with the AKC. We only register dogs, so if a breeder states it's registered with the AKC and displays our logo, that's not true," Hunter says.
Watch out for online sales that are too good to be true. For example, if the puppy is being offered "for a limited time" at 50 percent off, with free delivery anywhere in the United States, this is typically a scam. Know what the price range is for the dog you're looking for and expect to pay that amount. Also, understand that having a puppy transported to you in a safe and legitimate way within the United States will cost between $400 and $1,000. This is not a service that's offered for free.
Make sure the breeder (via its website) will accept a major credit card or allow you to use an electronic payment service that works in conjunction with your major credit card. Never pay a breeder via a wire transfer, Western Union, MoneyGram, debit card, or any other form of electronic payment that can't be revoked, such as most mobile apps used for sending cash from a smartphone.
If the website contains numerous misspellings and grammatical errors, this is often an indication it was created overseas by cybercriminals. "As you're reading the text within a website, make sure it makes sense. If you're reading about a pappion puppy that's available for adoption, but the About Us section of the website says the breeder only offers bulldogs, this too is an indication of a fraudulent website," Hunter says.
Avoid breeders that will only communicate with you via text message or email and refuse to speak with you on the phone or allow for a video call.
As you're posing questions for the breeder, if they suddenly stop communicating with you, it's likely because you've asked something they could not or would not answer. That's a red flag.
A legitimate breeder will never turn over the puppy before it's eight weeks old and has been cleared by a veterinarian, or guarantee a puppy will be delivered (transported to another city or state) within 24 hours after payment is received.
Don't get pressured to make a quick purchase decision, even if the breeder promotes a strong sense of urgency and implies the puppy will go to someone else if you don't send them a 50 percent deposit or full prepayment for the puppy immediately.
Find out the full name of the breeder (and the breeder's company name, if applicable), and then contact the local Chamber of Commerce or Town Clerk where they operate to make sure they're registered locally and have no complaints against them. You can find a local Chamber of Commerce using the free U.S. Chamber Directory. Also, check with the Better Business Bureau.
Do a reverse search on the breeder's phone number. They may have a U.S.-based phone number, but if they're trying to commit fraud, they'll often be based abroad. For example, the USPhonebook website will give you the name a phone number is registered to for free. For a small fee, it'll provide additional details (including the address) related to that person. You can also perform a Public Records search using someone's name via a service like TruthFinder.
If you're unsure, try a website designed to connect you with legitimate breeders. Since 2005, PuppySpot.com has helped more than 200,000 people find and purchase a puppy. The website works exclusively with a selection of breeders that it has carefully vetted, offers a no puppy mill promise, and uses a proven process for ensuring the health and safety of the puppy from when it's listed on the service's website to when it's delivered to your home. "Breeders need to apply to work with PuppySpot, and then we work in conjunction with the American Kennel Club to inspect that breeder's kennel and make sure they're licensed with the USDA. Only about 10 percent of the breeders that apply to work with us get accepted. We have a relationship with every breeder we work with and guarantee none of them are puppy mills," Cherins says.
It's always best to work with a breeder you learn about through a referral from a friend, coworker, local veterinarian, or relative who has firsthand experience working with that breeder. Alternatively, verify the breeder's legitimacy with the AKC. If you stumble across a random breeder online and choose to purchase a puppy from them, your chances of getting scammed increase dramatically.
Even if you're not tech-savvy, invest just a few minutes of your time to research a dog breeder or pet shop to ensure your experience adopting a puppy will be a hassle-free and safe one from an emotional, ethical, and financial standpoint. Once you take possession of the puppy, within 72 hours, take it to be examined by a licensed veterinarian whom you trust. Never just rely on health records provided to you by the breeder.
Editors' Recommendations