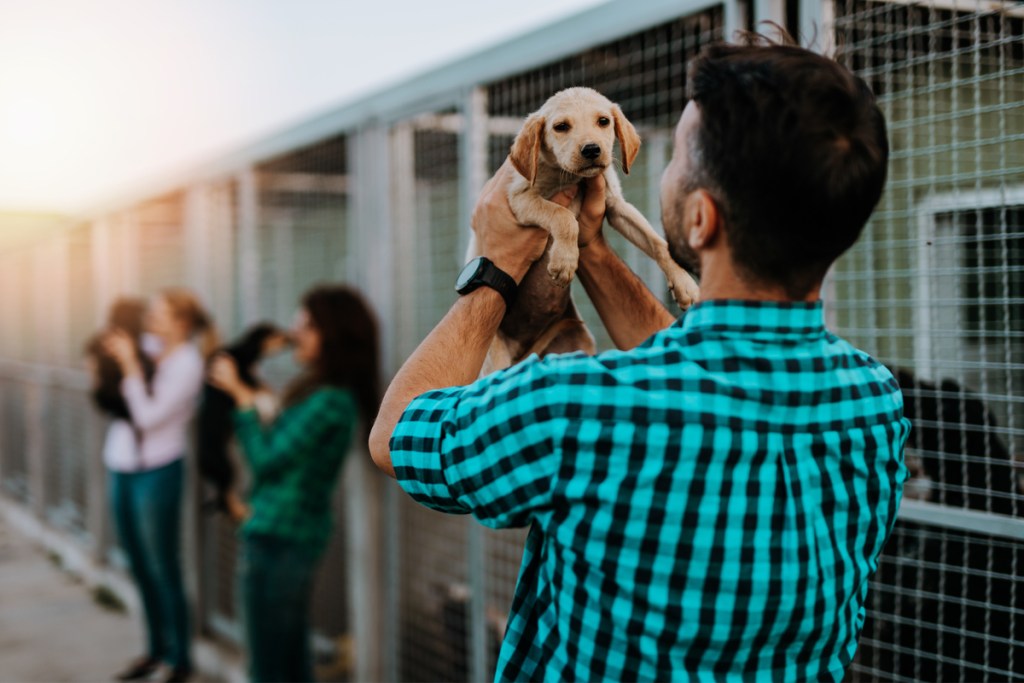 Once you decide to add a canine or feline member to your family, you're faced with a lot of options. The one that allows you to literally save an animal's life and provide it with a previously lost opportunity to have a loving and safe home is to rescue (adopt) a dog or cat from a reputable shelter. Thanks to the internet, the rescue process has never been easier.

Christian Kalinowski is the Kennel Manager at North Shore Animal League America, the world's largest no-kill animal shelter, which is based on Long Island, New York. "Going into the adoption process, the best thing you can do is know you want to adopt an animal and understand you're potentially taking on a 15-to-20-year commitment," he advises. "Also, know that when you rescue an animal from a shelter, you're really saving two animals. You're rescuing the dog or cat you're taking into your home, and you're also freeing up space at the shelter so we can take in and care for another animal."
Know what you're looking for
Whether you choose to rescue or adopt a new pet, do your research to determine the very best pet for you and your family, based on your lifestyle, financial resources, living situation, and available time to spend with the animal daily. Any animal shelter, adoption organization, or veterinarian, for example, can help you make the right decision, based on a pet's breed, size, age, temperament, energy level, and pre-existing conditions, for example.

"When you go into the adoption process, you have to be ready for anything. It's not always going to be easy," Kalinowski says. "You need to understand the commitment. Becoming a pet parent requires a lot of patience. You need to be confident in what you're doing as a pet owner. An animal with a confident owner will benefit from the structure, praise, persistence, and patience that the pet parent is able to provide when it comes to forging a strong bond with the animal."
The adoption process becomes more emotionally taxing if you don't narrow down your search in advance, fall in love with a particular dog or cat, and then discover the home you can provide won't be ideal for that animal. For example, if you already have a cat in your household, you won't want to adopt a dog that doesn't do well with other animals. Or, if you live in a small apartment, a large dog might not be right for you. Before narrowing down your search, it's important to reflect on the type of pet your lifestyle is right for.
If you've narrowed down your search to a handful of breeds, in addition to working with local animal shelters, there are breed-specific rescue organizations located around the country. When seeking out a dog, one way to find these groups is to start your search at the American Kennel Club website's Breed Directory.

One at a time, click on a specific breed, such as shih tzu or poodle. In addition to being able to read a detailed description of that breed and learn about the National Breed Club that's affiliated with the AKC, click on the Rescue tab to access contact information for the Breed Club Rescue associated with the specific breed you're looking to adopt. Keep in mind, these breed-specific rescue groups are separate from the listings provided by AKC Marketplace, which match prospective pet parents with breeders who are selling AKC registered puppies.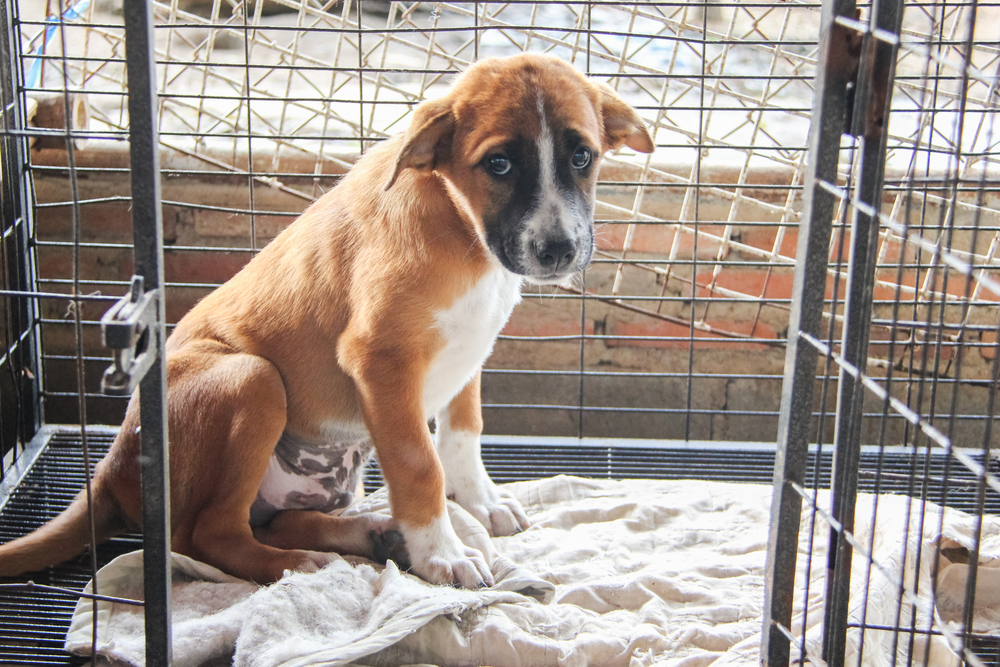 Adopting a pet requires some additional responsibilities
There are many reasons why dogs and cats of all ages, breeds, sizes, and temperaments wind up at animal shelters. Some have been taken from abusive homes, survived a natural disaster, outlived their previous owner, or were left abandoned by someone who didn't care about their wellbeing or survival. Whatever the circumstances are for a dog or cat to wind up at a shelter, this is often their last hope for being adopted into a loving family and living a happy, safe, and healthy life, with the help of someone like you.

Understand that some of the pets available from shelters and adoption organizations are older, have survived trauma, or have special medical, dietary, and/or emotional needs that, as an adoptive pet parent, you'll need to be prepared to contend with. You may need to rely more on licensed trainers and your veterinarian, at least early on, to ensure a smooth transition into your home. Be prepared for this additional time and potentially financial commitment, which starts by asking questions at the shelter and doing research online.

Some of the common issues some rescue animals may experience, but that can typically be overcome with time, training, patience, consistency, and extra care include:
Fear
Food aggression
Resource guarding
General aggression
Difficulty socializing (with people or other animals)
Destructive behavior
Housebreaking
Marking
How the animal reacts to being disciplined
As you prepare your home and develop your daily routine caring for the rescued pet, there are certainly things you can do in advance and on a day-to-day basis to make the animal's transition into your home faster and easier. Be sure to discuss any issues that arise with the shelter, your trainer, and your veterinarian.

Many shelters have teamed up with veterinarians and trainers who will provide their services for free or at a discount once you rescue a dog or cat from a shelter, so be sure to ask what ongoing resources are available to you.
How to find a shelter to work with
Virtually every city across America has at least one local animal shelter that you can visit to see the dogs, cats, and other animals that are available for adoption. One of the easiest ways to find the closest shelter is to launch the Maps app that comes pre-installed on your internet-connected smartphone, and within the Search field, type "Animal Shelter." Alternatively, type "Animal Shelter, [Your City]" into your favorite internet search engine, such as Google or Yahoo.

With COVID-19 still a viable threat in some areas, many animal shelters are only open to the public by appointment once you've viewed the available animals on that organization's website and then demonstrate an interest in adopting a specific dog or cat, for example.

North Shore Animal League America, as well as most reputable shelters, have a well-defined procedure for adopting and rescuing an animal. "Make sure you do your research about the shelter or adoption agency you choose to work with. You want to make sure that the practices and philosophies of the shelter are in line with what you believe. Choosing the right shelter is as important as finding the right veterinarian for your pet," Kalinowski says.
How can you do this? Kalinowski has this advice:
"Make sure the pet shelter you work with is handling the animals appropriately, in a healthy, safe, and humane manner. To determine this, pay attention to reviews on Yelp, Google, and other services. Don't just focus on the five-star reviews. Pay attention to the one- and two-star reviews and look for recurring complaints or patterns."
North Shore Animal League America, for example, caters mainly to the tri-state area but will work with any prospective adopter willing to drive to Long Island for an in-person meet and greet with the animal they want to adopt. This shelter will not turn over an animal to anyone for adoption who has not been to their location in-person, completed the organization's adoption application, and has subsequently been approved by the organization.

"The process starts online at www.animalleague.org. Prospective adopters can view details about every animal we have that's available for adoption. Once you find an animal you're interested in, the next step involves working with someone from our organization on a one-on-one basis. We will answer your questions and will try to find out as much about you as possible, so we can match you up with the right animal," Kalinowski says.

The process continues in person as the prospective adopter meets the animal. "We look for a strong, in-person emotional connection and bond once we determine there's already a potential match between an adopter and animal on paper. If there's truly a good match, the adopter completes an application, which includes providing us with references. We will do a thorough background check to ensure the animal is going to a safe environment and someone who truly is the ideal match for them," adds Kalinowski.

The cost associated with adopting a dog or cat from North Shore Animal League America varies based on the type, breed, and age of the animal. The adoption fee includes the spaying or neutering of the animal, as well as all medical care the animal receives prior to its adoption. For a cat, the highest fee someone will pay is $150, and for a canine, the highest fee charged by this shelter is $425 for the adoption.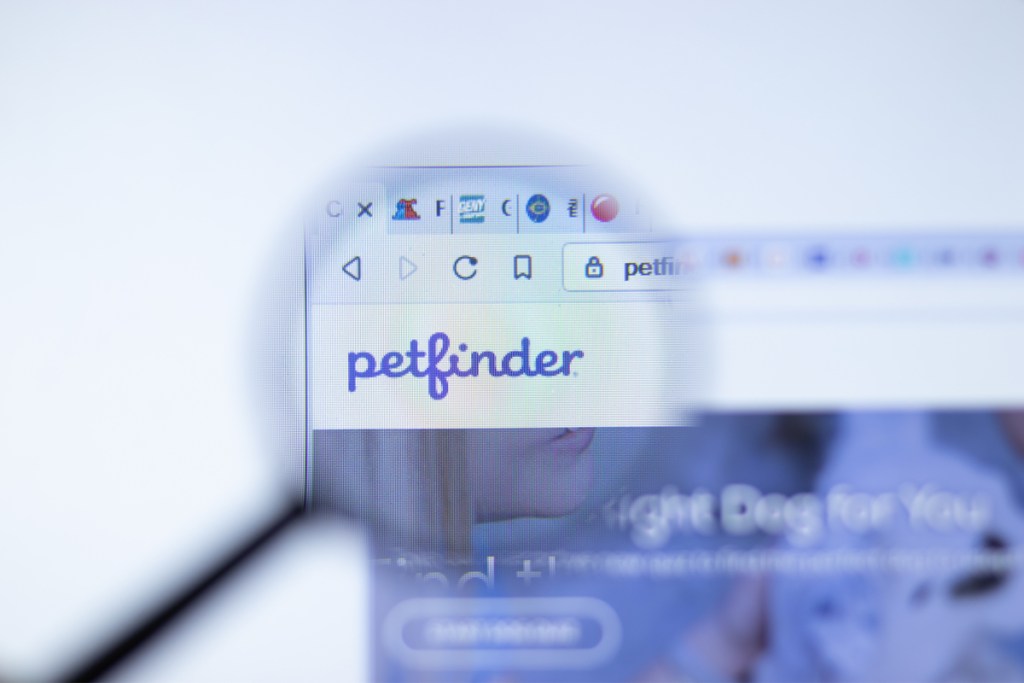 PetFinder.com virtually links together thousands of shelters
More than 11,000 animal shelters and adoption organizations are now linked together virtually through the free PetFinder.com website, which offers a searchable database of animals who need homes throughout the United States, Canada, and Mexico. The database is updated daily, and using filters, you locate the perfect pet for you in a matter of minutes, and then make a direct connection to the shelter that's currently caring for that animal.

"A service like Petfinder.com is good, as long as you take it upon yourself to research the specific shelter you'll be working with. I highly recommend that you meet the animal you plan to adopt in person, which means working with a shelter you can travel to," Kalinowski says.
If you live in Massachusetts, for example, don't reach out to a shelter in California unless you have the wherewithal to travel to that shelter to interact with a prospective pet before you commit to its adoption.

Using Petfinder.com's "Good With" filter, it's possible to seek out a dog based on whether it's good interacting with kids, other dogs, or cats. Click on the "Care & Behavior" option to specifically view listings for dogs who are house trained or with special needs.

As you narrow down your search, you'll see listings for each animal available, as well as photos provided by the shelter or adoption organization. Click on a specific listing to learn more about that animal. Part of each listing displays where the animal is located and how to get in touch with the appropriate shelter or adoption organization. In many cases, the adoption fees, what those fees cover, and the adoption procedure for that organization is described.

Most shelters and adoption centers will require prospective pet parents to complete an online application, participate in an in-person meet and greet, and then complete an adoption agreement. Keep in mind, if you come across a pet that you love, but don't have the ability to rescue, you always have the option to sponsor that animal (through the PetFinder.com website) and make a financial donation that will go directly to its care.
The next steps…
Even if you've never rescued an animal before, understand that what you lack in experience, you can make up for with compassion, preparation, patience, and research. If you're looking to adopt a dog or cat, at any given time, there are literally thousands of animals in need of a forever home who are currently at shelters or being fostered.

Thanks to the vast resources available online and through shelters and adoption organizations, the guidance you may need is readily available if you're willing to dedicate the time, money, support, and love that the pet you adopt ultimately needs.

The act of rescuing a dog or cat (as opposed to buying a puppy or kitten from a breeder or pet store, for example) is an emotionally rewarding experience, above and beyond the experience you'll have raising the animal you choose to bring into your home.
Editors' Recommendations