Whether your dog is a young pup or an old dog, stinky canines could be a cause for concern, and not just for your nose! While most of our dogs spend relaxing evenings on our laps or at our feet, it can sometimes be miserable to be so close to them when they are smelly. This is not only stinky for you, but also for them when you banish them to another room. Let's bring cuddling back into your nighttime routine and find out why your pup might be a stinky dog.

Why does my dog smell?
Here are some of the reasons your dog might be more smelly than usual.
Bad breath from tartar buildup
One of the most common complaints about dogs is their bad breath. Buildup of tarter and possible gum disease can cause some incredibly bad breath for your pup.
Gas
Depending on their diet your dog might suffer from room-clearing gas. This stinky flatulence is usually caused by diet but could also be a sign of a more severe ailment. If your pup's smelly gas does not improve with a new diet, it might be time to see a vet.
Skin issues
Many breeds suffer from chronic skin issues. These issues can range from dry skin to itchy skin that leads to excessive scratching and infection. If your dog is a smelly felly, check their skin for red spots or flakes.
Ear infections
Breeds with ears that hang down can easily get ear infections that smell to high heavens. Ear infections typically have a yeast smell and can be a serious and painful problem for your dog. If you smell something rotten coming from your dog's ears and see red and inflamed skin, take them to see their vet.
Anal glands
Dogs have two glands in their rectum called anal glands. These glands hold and secrete a malodorous oil every time your pup poops. Sometimes these glands can get infected or impacted, causing the oil to secrete at other times in your home. This is a pungent and unmistakable smell once you know what it is. Take your dog to the vet to get their glands checked if you suspect this is the issue.
Lack of grooming
Dog baths are not always fun for you or your dog, and it can be expensive to take them to a groomer. Sometimes grooming can be put on the back burner, and the reason for your pup's smell is simply that they're dirty. Remember that over-grooming is also terrible for your dog's skin and can cause other dry skin issues.
Seborrhea
Seborrhea is a skin condition that needs a section of its own. Scaling and flaking of the skin, seborrhea is most common in dogs with folding skin. Breeds like English bulldog, sharpei, and pugs should be checked regularly for this smelly issue. It can also be painful and cause infection if not treated.
Kidney disease or diabetes
In older dogs, kidney disease and diabetes can cause your pup to have bad breath, stinky urine, or sweaty paws. If other options have been eliminated, it might be time to look into the possibility of these more serious issues causing your dog's smell.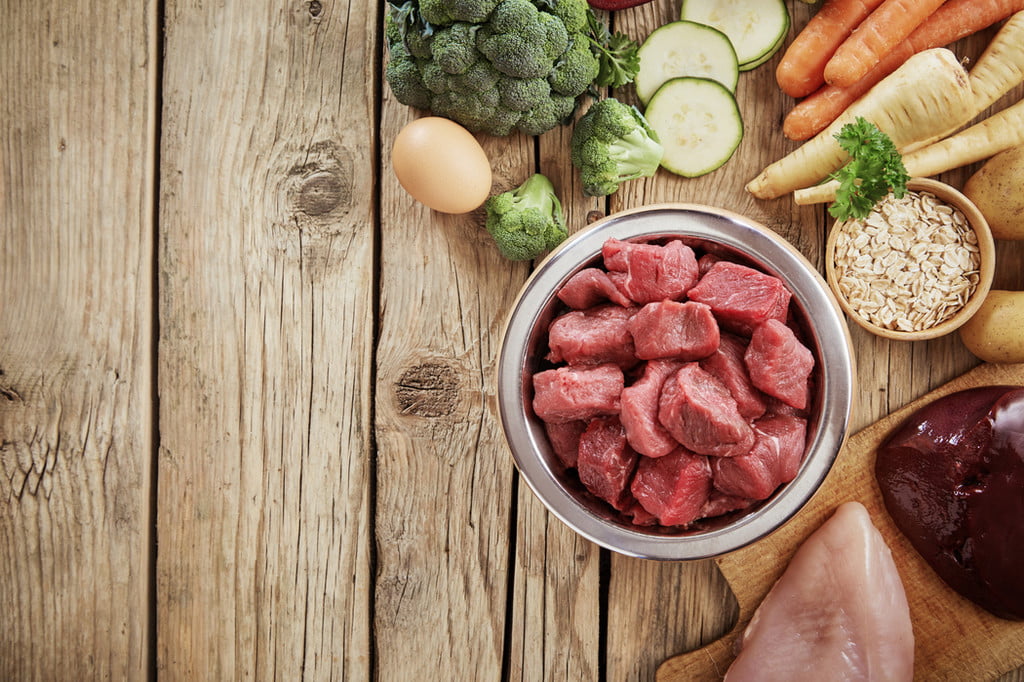 How to keep your dog smelling fresh!
While dogs are still animals and will always have a bit of smell that comes with them, here are some ways to keep your pup smelling better for longer. These are also great ways to increase your dog's health and well-being!
Daily brushing
Baths are not the only way to keep your dog clean. Brushing them regularly will help remove dead skin, dirt, hair, and other bits that might get stuck in their hair. A deep brush once a week will exfoliate their skin and keep it healthy! This is also a great way to help prevent skin conditions that could lead to infections.
Wash their bed
Humans, on average, change their sheets once a week. When was the last time the dog bed was washed? Washing your dog's bed regularly will keep it and them smelling fresh and clean. Things like bacteria can live on their bed and cause stinky odors to stick to them.
Wipe their paws at the door
Those cute doormats say, "Wipe your paws!" and it's a great idea to wipe your dog's paws before they come into your home. Not only will it keep your floors clean, but it can also wipe away any nasty smells your pup might have walked in while they were outside.
Diet
Take a look at your dog's eating habits and maybe try a new food or eliminate human food treats. Check labels and dog food ingredients so that you're certain they're consuming nutritious, high quality food. Some dogs have sensitive stomachs that can get gassy if given low-quality food or too many human treats.
Brush their teeth
A routine of brushing your dog's teeth will cut down on nasty dog breath, as well as prevent gum disease and tartar buildup. It's a win-win!
Invest in quality shampoo
Not all shampoo is created equal. If you can, invest in a higher quality shampoo for your pups bath time. High-end shampoos usually contain better conditioning ingredients to help prevent dry skin. The scent can also last longer, keeping your dog smelling fresh. Avoid overly perfumed soap! Dogs have very sensitive noses, and these intense scents can make them uncomfortable or irritate their nose.
Clean the ears
After bath time, take a few minutes to clean out your dog's ears. Do not use a human Q-tip or any other long device to stick into your dog's ear. It will be enough to use your finger and the towel to dry out and clean their ears. If you are noticing excessively dirty ears, take them to a vet to have them professionally cleaned.
By nature, dogs are not the most pleasant smelling all of the time, but with some extra love and care you can keep your pup smelling fresh for longer. At the same time, keep in mind that bad smells can be a sign of severe illness and should be checked into by a vet.
Editors' Recommendations