If your cat ever escapes or gets lost, his cat ID tag could help return him home to you safely and quickly. But that will be true only if you've put all the necessary information on your cat's ID tag. Whether you're creating a new tag for your cat or are updating your cat's old tag, it's important to carefully consider what information you'll include. Additionally, you'll want to choose a collar that's safe and well fitted, ensuring that your cat's ID tag stays with him. This extra effort can help keep your cat safe just in case he does ever get lost.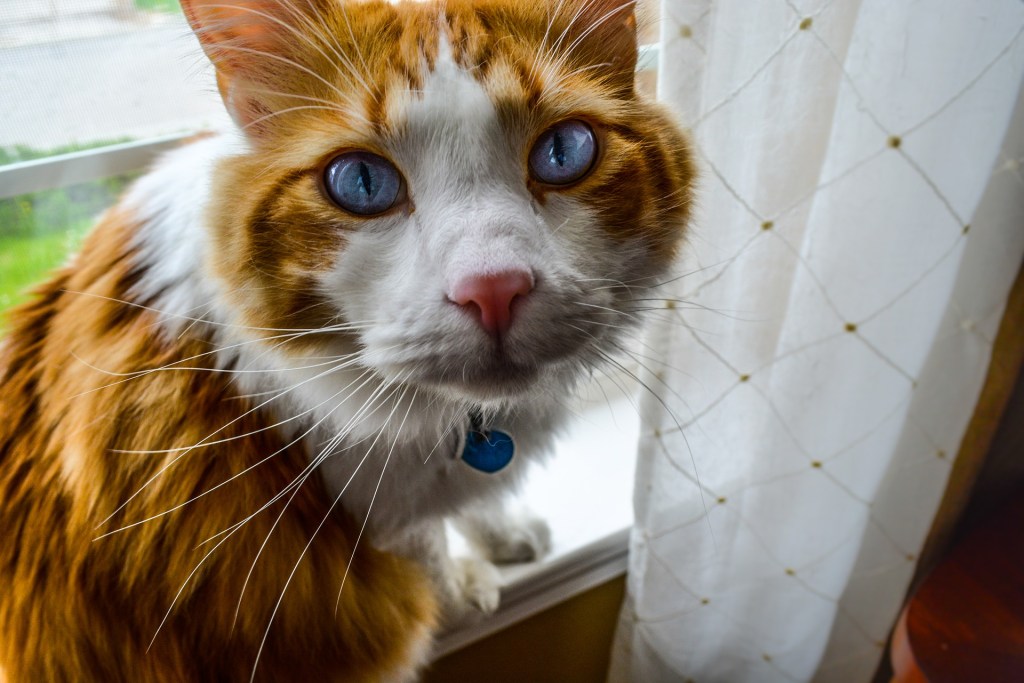 What to put on a cat ID tag
At a minimum, it's important to make sure that your cat's ID tag contains information on how to contact you. The amount of information you can include will depend on the tag size, so look for tags that let you engrave or make use of both sides. Include at least one phone number and your address. If you have room, add a second phone number.
In addition to an ID tag, it's a good idea to have your cat wear his rabies tag on his collar. The rabies collar contains a unique ID number, as well as the name of the vet who gave the rabies shot. In case your cat's ID tag has gone missing, someone who finds your cat can contact the vet. Your vet will be able to look up the rabies ID number and then identify your cat and call you.
After you've created your cat's ID tag, keep in mind that you need to update that tag if any of your contact information changes. Check the tag regularly to make sure that it's not getting so scratched up or faded that it's difficult to read the information. If this happens, then it's time to have a new tag made.
Wearing ID tags safely
While ID tags can help keep your cat safe, it's also important that the collar you attach to him is designed for your cat's safety. Look for a collar that's equipped with a safety release. This feature will release the collar and free your cat if he gets hung up on something, like a tree branch.
The collar also needs to fit your cat appropriately to be safe. Adjust it so that you can fit two fingers in between your cat's neck and the collar. If your cat is young and growing, or if he gains weight, then you'll need to repeatedly adjust the collar so that it continues to fit him. If the collar is equipped with elastic, expect that elastic to wear out over time and be prepared to replace your cat's collar when needed.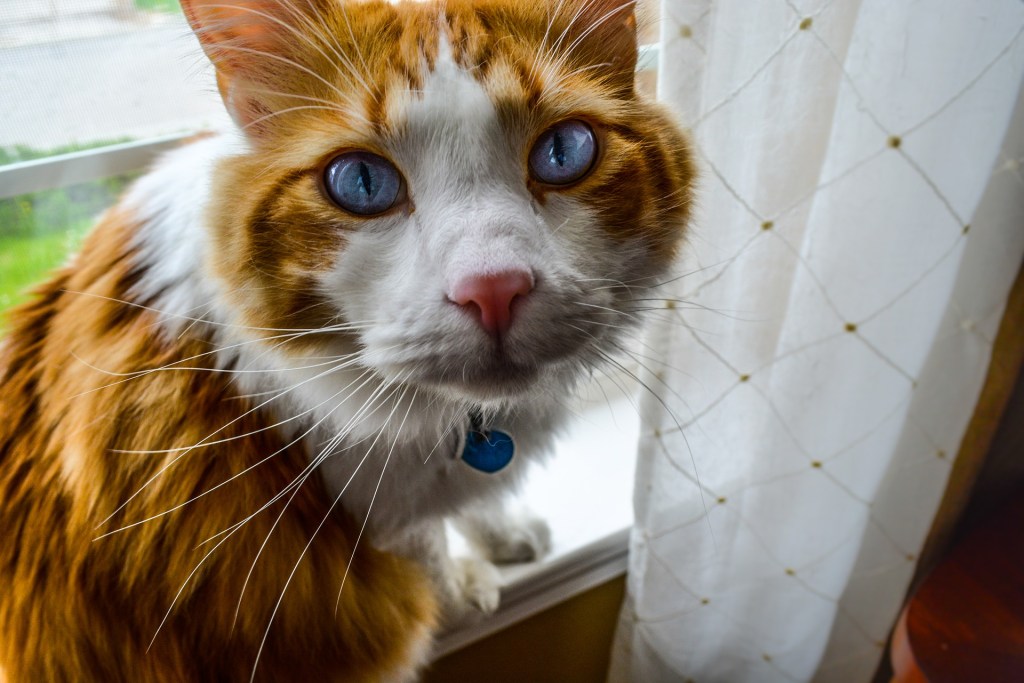 Additional ID options
Having your cat wear a collar and ID tag can help others quickly recognize that your cat has a home. That ID tag can mean that your cat is returned home to you quickly. But if the collar falls off, it's important to have a backup method of identifying your cat.
Microchipping your cat is a great way to increase the chances of his being returned to you if he gets lost. This tiny chip is inserted under your cat's skin, where it remains permanently. Each chip has a unique ID number.
If someone finds your cat, they can bring him to a vet or animal shelter. Staff there can use a handheld scanner to tell if your cat has a microchip. That scanner will read the chip number, and the staff can enter that number in the microchip's database to access your contact information. Just like you need to update your cat's ID tags if your contact information changes, you'll also need to update your information in the microchip registry.
Hopefully, your cat never gets lost, and his ID tags and microchip never actually get put to use. But it's still important to keep these identification forms on your cat, just in case. By ensuring that you have the right information on your cat's ID tag, you'll have peace of mind knowing that he's well-identified in case he ever does get lost. If your cat regularly goes outside, you might want to explore pet GPS tags and units that can be attached to your cat's collar. These have different ranges and limitations, and they don't provide identification benefits, so always use them in conjunction with a microchip and an ID tag.
Editors' Recommendations