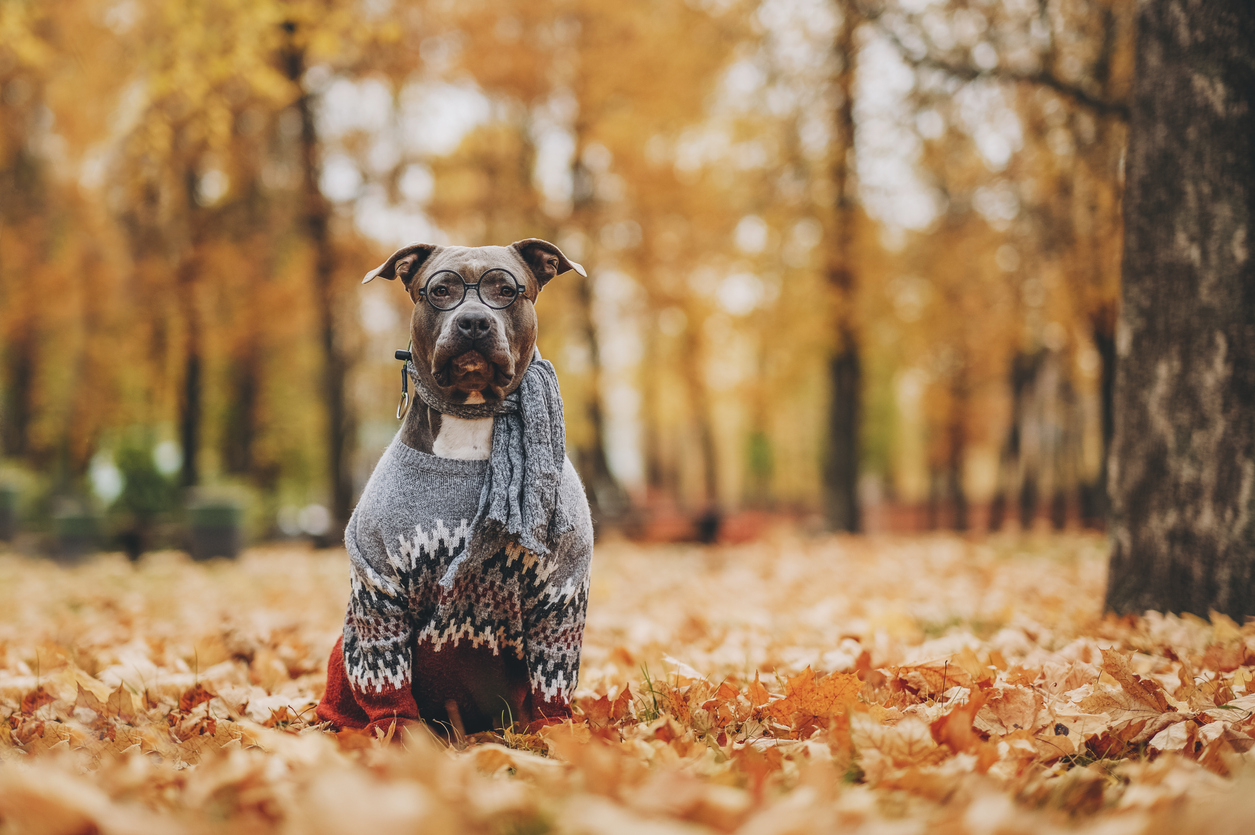 In the chilly winds of winter, nothing says warmth and care for your furry friend quite like a top-rated dog sweater in 2023. It's more than just a cute accessory; it's a testament to your love for your pet and commitment to their comfort. Just as we humans appreciate a cozy sweater on a cold day, our four-legged companions do too.
But the world of dog sweaters isn't just about warmth, it's about meeting diverse needs with style and substance. Whether your pet is petite or gigantic, shorthaired or long, active, or more of a couch potato, there's a perfect sweater out there that's just the right fit for them. Explore this guide and discover how they not only protect against the elements but also cater to unique needs, all while adding a dash of fashion to your dog's winter wardrobe.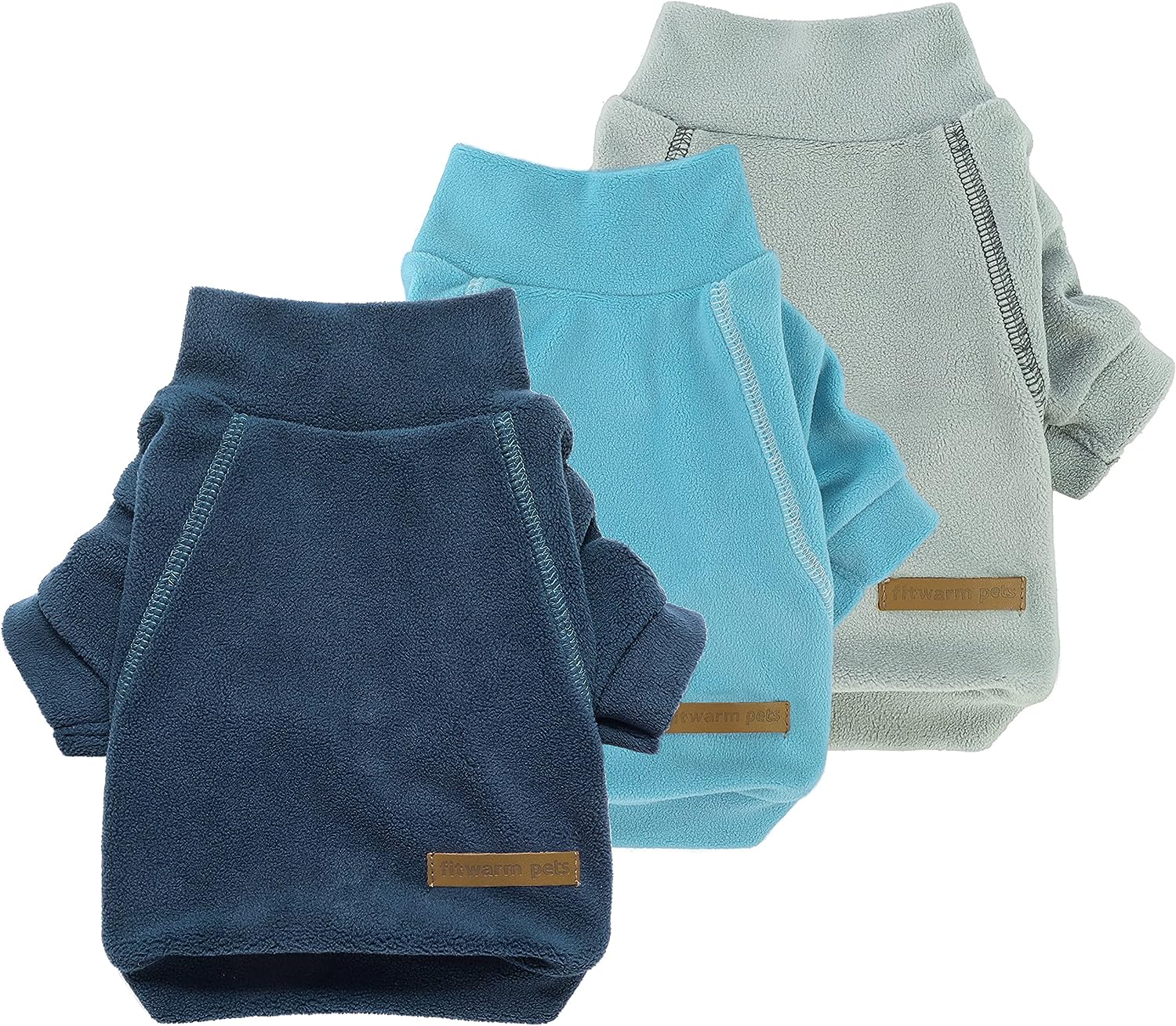 Fitwarm Classic Dog Sweater
Treat your furry little pal to a cozy and stylish wardrobe addition! The Fitwarm Classic Dog Sweater is a turtleneck dog sweatshirt, perfect for chilly winter months that can be tough on small dogs. This set of three sweaters features different color combinations, each one as adorable as the next. This dog sweater is stretchy and has a versatile fit. It's not too tight, and yet it stays in place well, which is a godsend when pups are running around. And let's not forget about the warmth! the fleecy material does an excellent job of keeping pups cozy, even on the coldest days. It's our overall best due to its great value (three sweaters!), amazing color combinations, snug fit, and warming capabilities.
Key Features:
Made from 94% polyester, 6% spandex
Comes in a pack of three
Features a turtleneck design
Pros:
Provides warmth for small dogs
Has a comfortable, stretchy fit
Easy to put on and remove
Cons:
May not be for freezing temperatures

Kuoser Dog Sweater
The Kuoser Dog Sweater is not just a regular dog sweater, it's the perfect combo of style and comfort that our furry friends absolutely deserve. This turtleneck knitwear adds a touch of sophistication to your pet's wardrobe. The rich purple or ginger hue would make your pet stand out in the crowd, whether it's a Chihuahua or a Yorkie or a big dog like a Rottweiler! Not only does it look good, but it also serves a practical purpose. This dog sweater is perfectly designed for those chilly days, keeping your pet warm and snug. It also has a built-in hole for your leash, so there's no more struggling with the leash, making it a breeze to walk your dog on those busy work mornings.
Key Features:
High-quality, stretchable material
Turtleneck, long-sleeved design
Machine washable and tumble dry friendly
Integrated leash/harness hole
Available in sizes XS to XL
Pros:
Fits as per the sizing chart
Putting on the leash is easy
Provides comfort in cold weather
Cons:

Queenmore Dog Pullover Sweater
If you're ready to give your furry friend the royal treatment, look no further than the Queenmore Dog Pullover Sweater. This isn't just any old dog sweater: it's a classic turtleneck knitwear made with love and quality in mind. Specifically designed for smaller breeds like Chihuahuas, Bulldogs, Pugs, and Yorkies, it's the perfect fit to keep them snug and comfortable. What sets this dog sweater apart is its quality material and attention to detail. Crafted from a thick, warm cable knit fabric, it's designed to provide superior warmth, serving as the perfect armor against cold weather. And let's not forget about style, with its classic turtleneck design and vibrant color, your pooch will stand out from the crowd, or at least, the dog park! Even better, the price is just right, making this one of the best quality for-price dog sweaters on the market.
Key Features:
Made from high-density acrylic yarn
Turtleneck pullover design
Provides full belly and chest coverage
Features classic cable knit patterns
Highly elastic for a comfortable fit
Pros:
High-quality, durable material
Provides warmth in cold weather
Offers a classy and stylish look
Cons:

Jecikelon Winter Dog Sweater
Get ready to add one more adorable outfit to your pup's winter wardrobe! The Jecikelon Winter Dog Sweater is not just any regular dog sweater. This item transforms your little buddy into the most stylish pet on the walk. Crafted with a soft and thick material, it's the perfect blend of comfort, warmth, and fashion. Imagine your dog strutting around in this chic pink sweater, you just won't resist those 'aww' moments. But this sweater isn't just about good looks. It has a practical side too! One of the best things about this item is its ability to minimize shedding, a feature that many pet parents will appreciate. After all, less fur on your furniture equals less cleaning time. Plus, the sweater is so cozy and snug, your dog might never want to take it off. So, next time you're shaking in the cold, remember your pup doesn't have to!
Key Features:
Made from woolen material
Easy to clean
Has a quick-drying feature
Pros:
Provides warmth and comfort
Has a fashionable design
Durable and sturdy
Cons:
No hole for harness or collar

Dxhycc Knitted Dog Sweater
The Dxhycc Knitted Dog Sweater is just the sweater for your furry friend! It has a heart-shaped pattern and is designed specifically for medium-sized dogs. This accessory is knitted, which means it offers an extra layer of warmth and coziness that you won't find with other pet garments. It has a soft, snug fit, and you won't be able to stop the smile on your face when you see your pet jaunting around in this adorable pink sweater. It is very lightweight which means your dog hardly even notices he's wearing it. The sweater not only keeps him toasty warm, it also adds a dash of holiday cheer with its festive design. It's essentially like a warm hug for your pet, and who doesn't want that?
Key Features:
Made from high-quality acrylic yarn
Features classic knitted style and heart pattern
Sleeveless and pullover style design
Suitable for small dogs and cats
Pros:
Provides warmth for pets
Has a comfortable and lightweight fit
Made from high-quality material
Cons:
Sizes run smaller than expected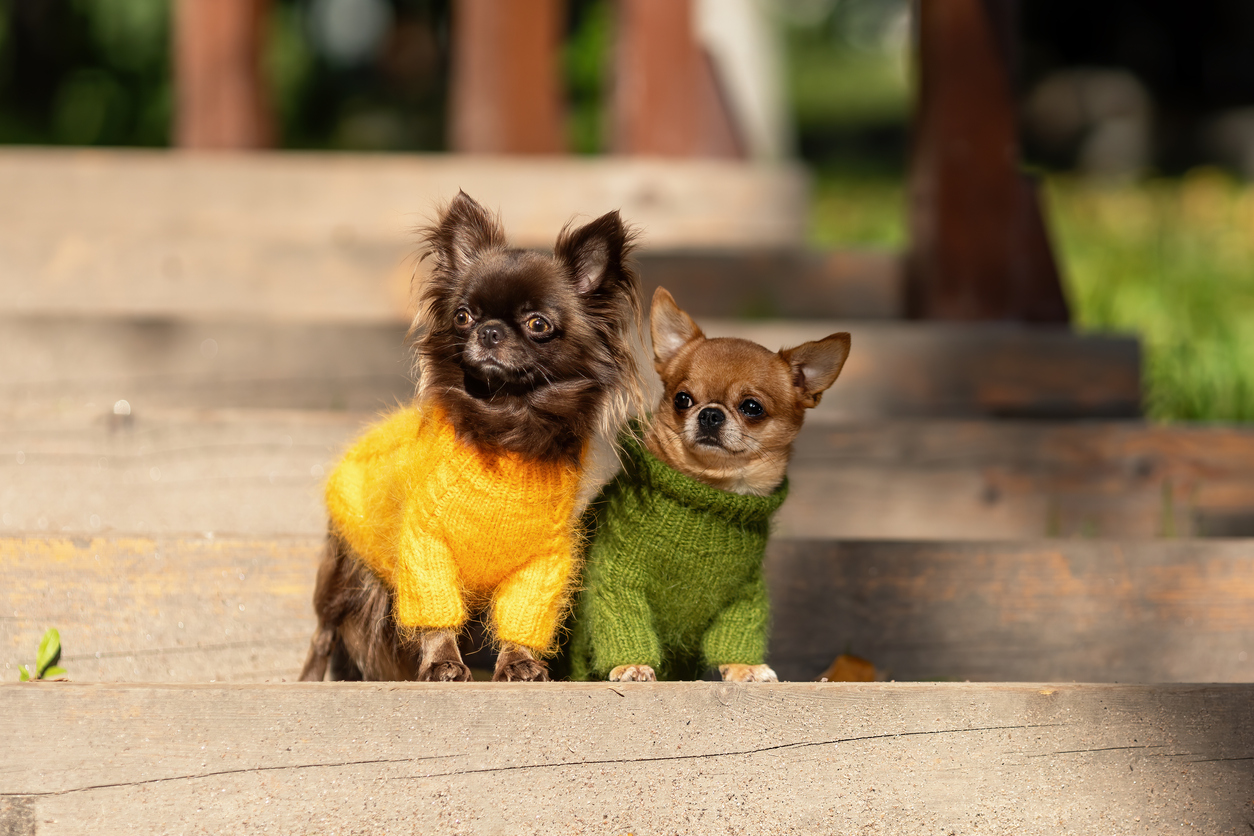 Shop the Dog Sweater that Best Suits Your Needs: A Buying Guide
Dog sweaters are more than just a stylish accessory for your pet. They provide necessary warmth for breeds that don't have a heavy coat to protect themselves in colder climates. They also offer protection from harsh weather conditions and environmental hazards, like rain or sleet. With an array of choices and features available, deciding on the right one can stress out any well-meaning pet parent. But don't worry, we are here to help!
Choosing the right dog sweater requires careful consideration of several factors, including size, material, design, and safety features. Remember, the best sweater is one that fits well, is made of comfortable material, is easy to put on and take off, suits the weather conditions, and comes with safety features. After all, choosing the perfect dog sweater for your furry friend isn't just about fashion. It's about finding a balance between style, comfort, safety, and practicality. This comprehensive guide will help you navigate through the various aspects of dog sweaters, ensuring you choose the best one for your beloved companion.
Size
Finding the right size for your dog's sweater is critical. A sweater that is too tight can be uncomfortable and restrict movement, while a loose one can pose a safety risk. Measure your dog's length from their neck to the base of their tail, along with the chest and neck circumference. Always check the manufacturer's size guide as sizes tend to vary between brands. Cross-reference the sizing with the reviews to ensure you make the best possible decision.
Material
The material of the dog sweater is crucial in ensuring comfort and durability. Soft, warm, and non-irritating materials like cotton, fleece, or wool are popular choices. However, if your dog has known allergies, make sure to check the materials listed on the product label. Opt for machine-washable materials for easier maintenance.
Ease of Use
Dog sweaters should be easy to put on and take off. Look for designs with button or velcro closures, as they are often simpler to use than those that need to be pulled over the head. Larger neck and armholes can also make the process easier for you and your pet. The easier you make it for them, the easier it will be for them to get used to it.
Design
The best dog sweaters combine functionality with style. But while it's fun to choose eye-catching designs and colors, prioritize your dog's comfort and safety. Avoid sweaters with loose buttons or accessories that might pose a choking hazard.
Weather Considerations
Consider the climate and weather conditions in your area. For cold winters, go for thick fleece or wool. If you live in a rainy area, consider a sweater with water-resistant properties.
Safety Features
Safety features are an important factor to consider. Opt for sweaters with reflective patches for enhanced visibility if you like to partake in early-morning or late-night walks. Also, sweaters that cover the belly can provide added protection from wet or dirty terrain. Check for moisture-wicking material and windbreakers too!
Common Questions About Dog Sweaters
What are dog sweaters for?
Dog sweaters are primarily for keeping your pet warm in cold weather, just like human sweaters. They are especially useful for smaller dogs and those with short or thin fur. They can also be used for fashion purposes to make your dog look cute or stylish.
How do I measure my dog for a sweater?
You should measure three parts of your dog, the length (from the base of the neck to the base of the tail), the chest (around the broadest part), and the neck. Make sure your measurements are accurate for the best fit.
How do I put the sweater on my dog?
Start by sliding your dog's head through the sweater's neck hole. Then, gently put your dog's legs through the leg holes. Finally, pull the sweater down your dog's body. Be sure to praise and reward your dog throughout the process to create a positive experience.
What should I do if my dog doesn't like wearing a sweater?
Some dogs might feel uncomfortable wearing a sweater at first. It's important to introduce the sweater gradually. Start by letting them wear it for short periods, and reward them for being calm and relaxed. If your dog continues to be distressed, it might be best not to force them to wear a sweater. Be patient!
Is it okay to keep the dog sweater on all day?
Generally, it's safe for a dog to wear a sweater for an extended period, especially in cold climates. However, it's important to regularly check for any signs of discomfort, itching, or overheating, and remove the sweater if necessary. It's not recommended to leave a sweater on if a pet is going to be unattended.
What materials should I look for in a dog sweater?
Wool is an excellent material for dog sweaters as it's warm and breathable. However, a wool blend or synthetic materials like acrylic and polyester are also good options as they are easier to care for and are usually machine washable.
What should I do if a dog sweater is too tight or too loose?
If the sweater is too tight, it can restrict your dog's movement and cause discomfort. On the other hand, if it's too loose, your dog may easily slip out of it. It's best to ensure the correct fit by checking the sizing on the sweater. If you've already purchased the wrong size, most retailers offer exchanges.
Editors' Recommendations