Chewy is having some big deals on dog beds for our furry friends who like to snuggle in on cold winter nights. The Early Cyber Savings Sale offers savings of up to 30% off through November 24. It's the perfect time to stock up on beds, crates, and everything in between to make sure your pooch is taken care of.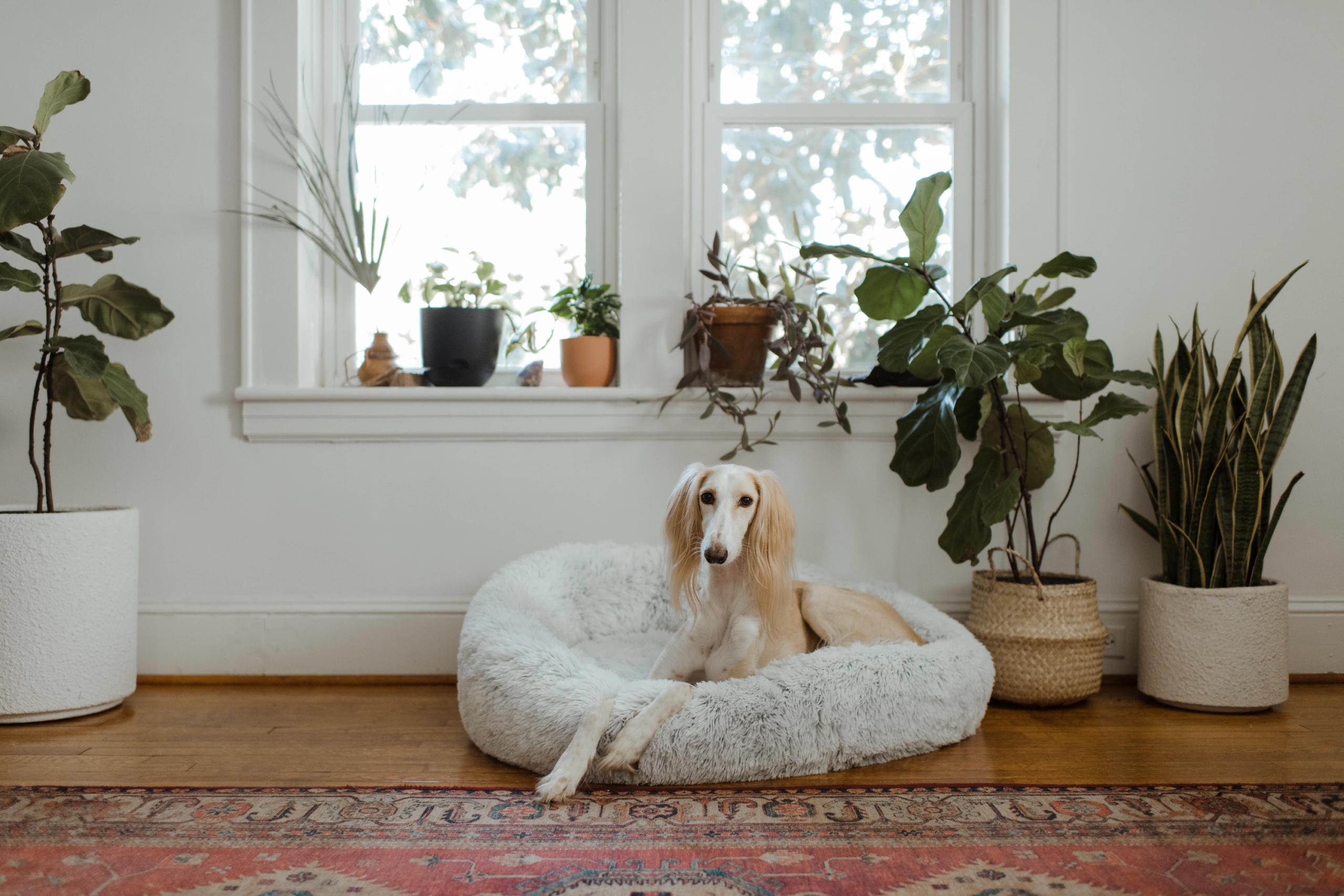 Frisco Eyelash Bolster Bed is a perfect option for pups "who love curling up into a ball, while the long faux fur surrounds them to create a warm and comforting environment." This bed comes in four sizes, is machine washable, and is on sale for 15% off.
If your dog prefers to stretch out a bit more, check out this Frisco Cooling Orthopedic Pillow Dog Bed which is ideal for our very furry friends who get hot during the night. It features a cooling fabric top and a layer of cooling gel memory foam, so your pup stays cool. Plus, it's super easy to clean. Just remove the top layer, throw it in the wash, and it'll come out smelling fresh.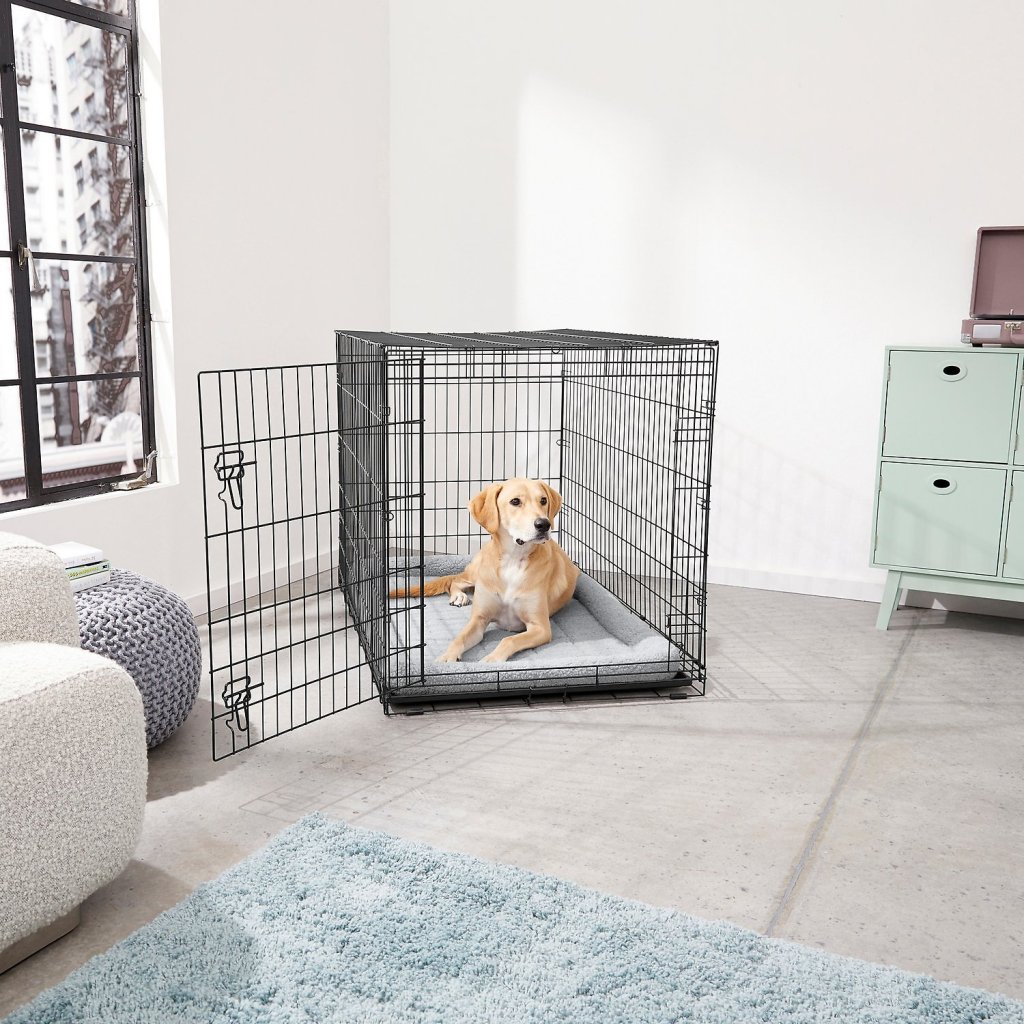 If you're crate-training your pup, this Heavy Duty Fold & Carry Double Door Collapsible Wire Dog Crate & Mat Kit is a great option. It comes in three sizes, has a mat already included, and has two doors, which make getting in and out a breeze. The kit has a divider panel included so you can create a smaller space as your pup grows.
If your pups sleep in bed with you but need a little extra help getting up at night, Chewy is also discounting several dog steps like this Frisco Foldable Nonslip Pet Steps. These lightweight, foldable steps are no assembly required. Simply push the two built-in buttons to fold up and then again to fold down. These steps support up to 120 pounds and have non-slip steps to make getting in and out of bed easy.
The sale also includes many options for keeping your car and couch clean (for you) and comfy (for them) with several water resistant car seat covers at 20% off. They even come with "seatbelt keepers" to hold the seat belt out of the way so your pup can lounge while you drive.
Finally, keeping your dog hydrated is always a priority. Chewy has several pet fountains on sale that come with a bowl, filter, and pump. According to the description, "The quiet, submersible pump keeps up to 98 ounces of water circulating through a filter sponge and carbon filter so your pet will always have crisp, clean and clear water for all-day refreshment."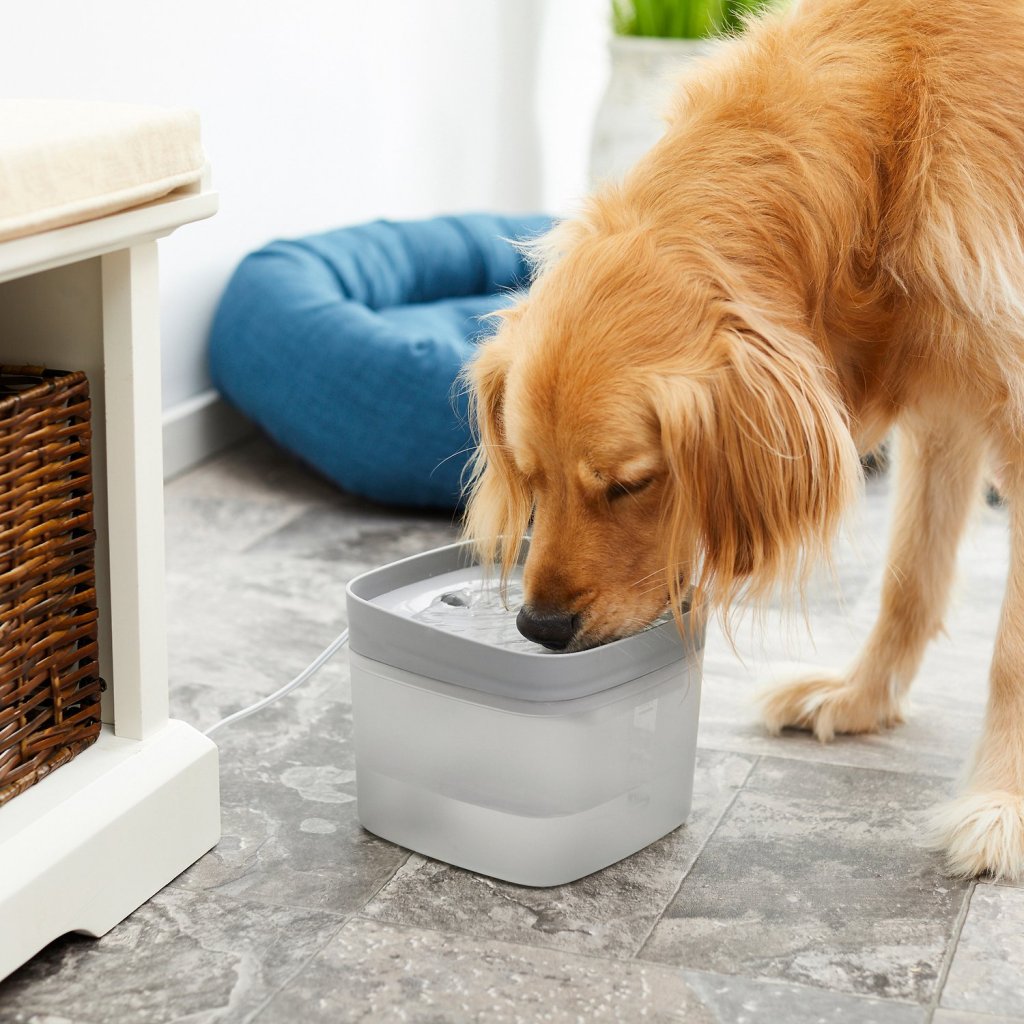 The online retailer is a favorite of many pet owners because of the wide selection, more consistent pricing, and great customer service. They also offer an "Autoship" program where you can get five percent off all future deliveries when you sign up for regular deliveries of food, treatments, and more. As a bonus during this sale, if you sign up for Autoship, you get 40% off your first order (up to $20). Plus, you don't have to have a paying membership to get two-day shipping!
This is a great time to stock up for the holidays because every pet parent knows our pups are more than worth it. Thanks to Chewy, we can do so without breaking the bank.
Editors' Recommendations