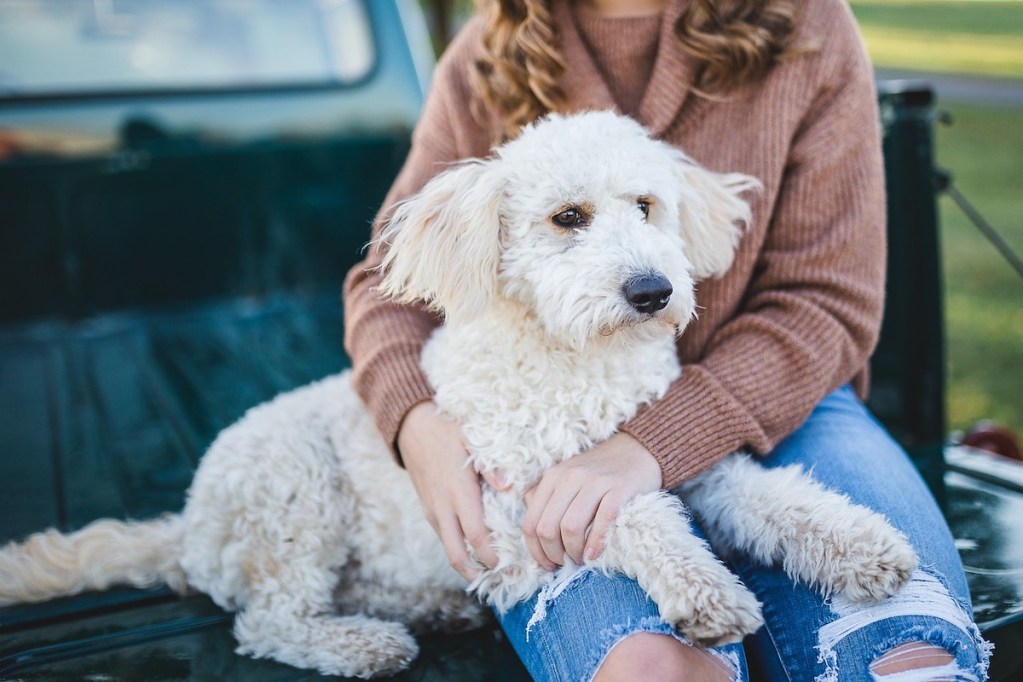 There are so many reasons why dogs are such popular pets, from their entertaining personalities to their unwavering companionship. After all, they are called 'man's best friend!' A dog will be just as happy to snuggle up on the couch with you as they will be to go for a walk, so it's easy to see why pet parents confide in their fur babies like no other.
In fact, many dog owners find their furry friends more comforting than their spouses–and that's no exaggeration. Online language-learning resource Preply surveyed over 1,000 dog owners in America to explore how language and communication shape the ways people bond with their pets. After all, we use words every day–to describe the sounds animals make and even to talk to them.
Researchers found that dogs understand both emotions and words–though just how many words a dog knows may surprise you. What's not surprising, however, is the way canines provide unconditional, unwavering love.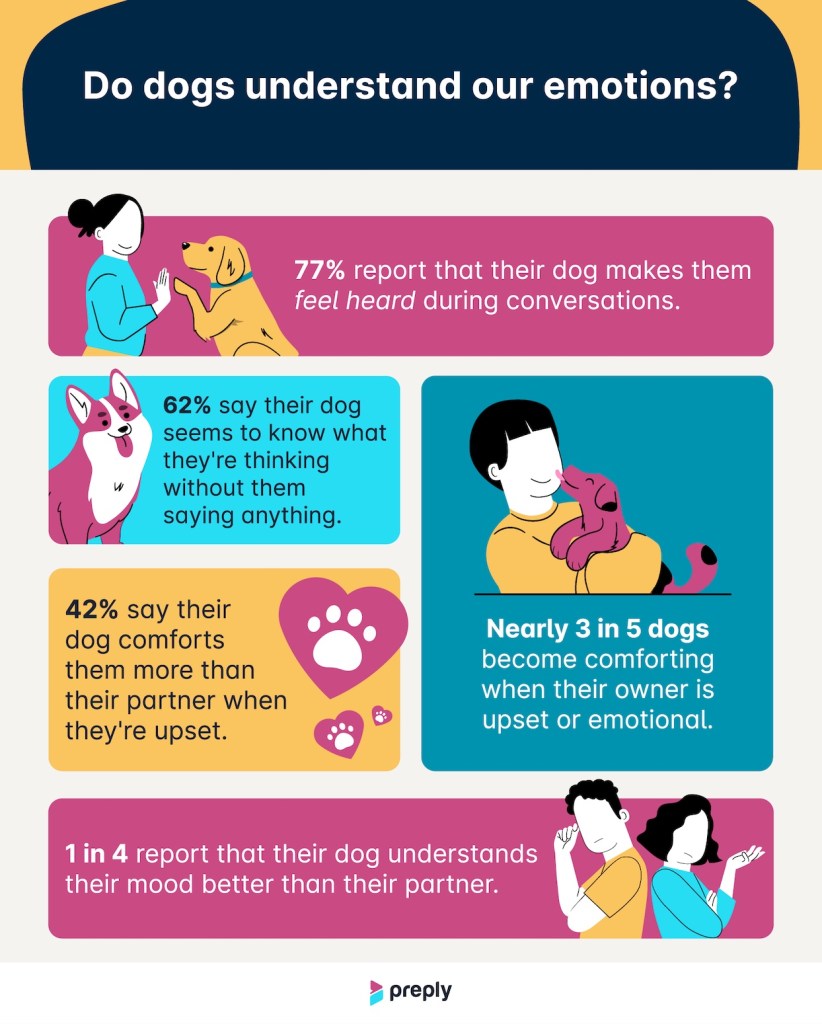 Dogs help their owners feel heard, understood, and loved
You're not alone if you have a closer connection with your dog than with other people. The survey by Preply revealed that over 77% of dog owners feel genuinely heard when speaking to their dog, and 62% report that their dog "seems to know what they're thinking without them saying anything." We can definitely relate!
Dogs experience emotions, too, so it's not a surprise that three out of five pet owners also confirmed that their dog acts affectionate and comforting when their owner appears upset. Whether it's an inquisitive sniff to make sure they're OK or a full-on cuddle, there are so many sweet ways a pup can show concern. And remember–your dog could be trying to comfort you in ways you never thought of. Perhaps they'll bring you one of their favorite dog toys or ask you to play… because that's what makes them happy!
Canines are practically professionals when it comes to empathy, but Preply's survey suggests that people have some work to do if they want to help others feel heard and understood. One in four dog owners claimed that their pet understands their mood better than their partner does. That statistic may not sound drastic, but nearly half of those surveyed also said that their dog comforts them more than their partner.

Dogs don't just understand emotion; they understand words, too
Even if your dog helps you feel heard, you might still be surprised to know that they may actually understand the words you're saying. Preply also asked survey takers to list any words that their dog recognizes, though frequently used words like "treat," "walk," and common training commands were left out for statistical purposes. In the end, researchers concluded that dogs know, on average, 18 words–many of which have to do with feelings or family. These words include:
Love
Car
Cookie
Bye Bye
Baby
Grandma
Home
Ice Cream
TV
Happy
That's so cute! Each dog understands their own specific vocabulary, though, so don't be surprised if your pup doesn't recognize all ten words on this list. Odds are, you and your pup share your own special set of words that can make them perk right up. And even when you don't feel like talking, you'll know that your furry friend is always there for you.
Editors' Recommendations