As much fun as it is to watch your dog running free with his buddies at the dog park, there are just some instances when it's proper (and lawful) to restrain him on a leash. Like other gear you've purchased, a leash is an important part of your pet's safety and obedience training. And, although being a responsible dog owner can be pricey at times, just because an item is expensive doesn't necessarily mean it functions any better. With that thought in mind, a good leash doesn't have to break the bank. Here are five of our favorites.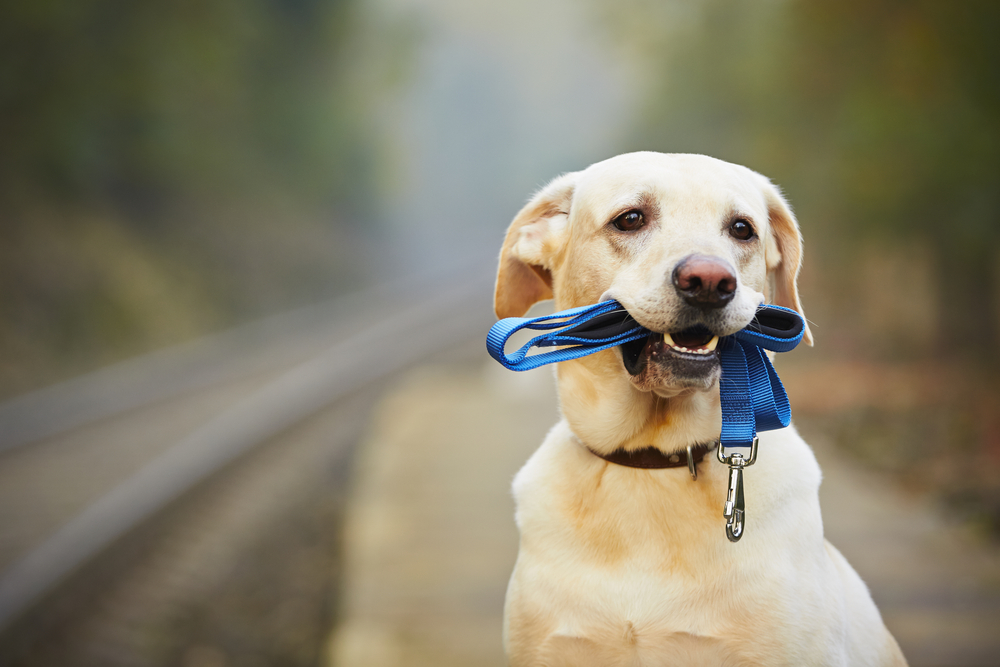 BAAPET strong dog leash
Durable climbing rope with reflective threads, a 360-degree rotating clip hook and comfort padded handles combine to create a safe and effective leash for your dog. The 5-foot leash is available in seven colors and comes with a money-back guarantee.
PetSafe Nylon Dog Leash from $9.99
This sturdy, lightweight leash is made of durable nylon and secures easily to your dog's collar or harness with a 360-degree swivel clip . A variety of lengths, widths, and colors make it easy to choose the right option for your pet.
Hi Kiss Dog/Puppy Obedience Recall Training Agility Lead from $8
If you're looking for a durable retractable leash for walking or training, this long nylon training leash fits the bill. The 3/4-inch width nylon lead attaches with a swivel-style bolt snap to resist twisting. Plus, you can choose from five different lengths and eight different colors.
FunTags Reflective Nylon dog leash from $7
Reflective nylon material and a soft-grip handle make this leash durable and comfortable to hold. A 360-degree swivel clasp prevents twisting and reflective threading provides high visibility. Choose 1 inch or 3/4-inch widths and 4- or 6-foot lengths.
Blueberry Pet Essentials Durable Rope Leash $12.99
This 4-foot leash is made from high density nylon webbing with an easy-to-grab neoprene handle to keep your strong dog from breaking free. Available in six colors, suitable for small to large dogs.

How to select the right leash for your dog
With all of the options on the market, which leash is right for your dog? That depends.
Determine the right size. Your small dog probably doesn't need a thick, heavy leash just as a thin leash wouldn't be suitable for a large dog.
Consider the length. Leashes typically come in 4 foot and 6 foot lengths. Some training leashes reach longer than 15 feet. The right length for your dog depends on how you'll be using it.
Choose the right material. New leashes made of durable rope climbing materials are great if you have an active lifestyle and a spirited dog. Gentler dogs who live a more sedate lifestyle will likely be fine with a thin standard leash made of nylon or leather.
Select the right grip. Many standard leashes have a loop for you to grasp. Other options include those with strong grip handles and attachments that clip to your belt and allow you to walk or run hands free.
Even the most obedient dog can have a bad day. Leashing your dog prevents them from the unfortunate consequences of their momentary lapses in judgment — like running into traffic, exploring something they shouldn't, or getting grouchy with other dogs and humans. Fortunately, when it comes to leashes you don't have to choose between price and function. With careful attention, selecting the right gear can be easy on the pocketbook and keep your dog safely by your side at the same time.
Editors' Recommendations