One of life's great joys is seeing dogs all around us as we go about the day, even in unexpected places. This particular airline passenger was surprised and thrilled to spot a Great Dane in the airport and subsequently on the plane. While it seems like such a big guy might have trouble fitting into the small seats, he managed to pull off his whole travel in style.
The video on TikTok posted by lovimals went viral for showing a pup totally in his element, even though it seems so unusual. It opens with the sweet Great Dane lying on the floor of the airport, waiting for his plane to board. He then travels into the aircraft and gives a peek into the cockpit, just to check on things, which is why it's appropriately titled "He was checking the pilots were qualified." The pup pup then takes his seat, or should we say, his two seats since he takes up nearly a whole row. Fido seems to spend the flight chilling just like everyone else, sometimes sniffing in the air and others lying down for a nap. Finally, we get to watch him deplane happily at his destination.
Commenters loved getting to watch the huge pooch on his adventure, with many stating they wish they'd had the privilege of sitting next to him. Top comment by Shawn pointed out an obvious flaw in the plan though: "What happens if he gets the zoomies? Great Dane zoomies are dangerous." Hopefully, he had a nice long walk before boarding and was able to settle down.
Brendan Herman said what we were all thinking: "How does one book a ticket next to a Great Dane?" It certainly seems like an option that should be added when buying a flight.
onuntotheend took it to another place by wondering if "Isn't Great Dane on a Plane a Dr. Suess book?" We think it could certainly make the bestseller list if it was based off this adorable video.
Lastly, mindyleighroseward said exactly what was on our minds: "He's better behaved than the average human flyer." It's true that sometimes our dogs show off the best manners and leave their human companions to shame.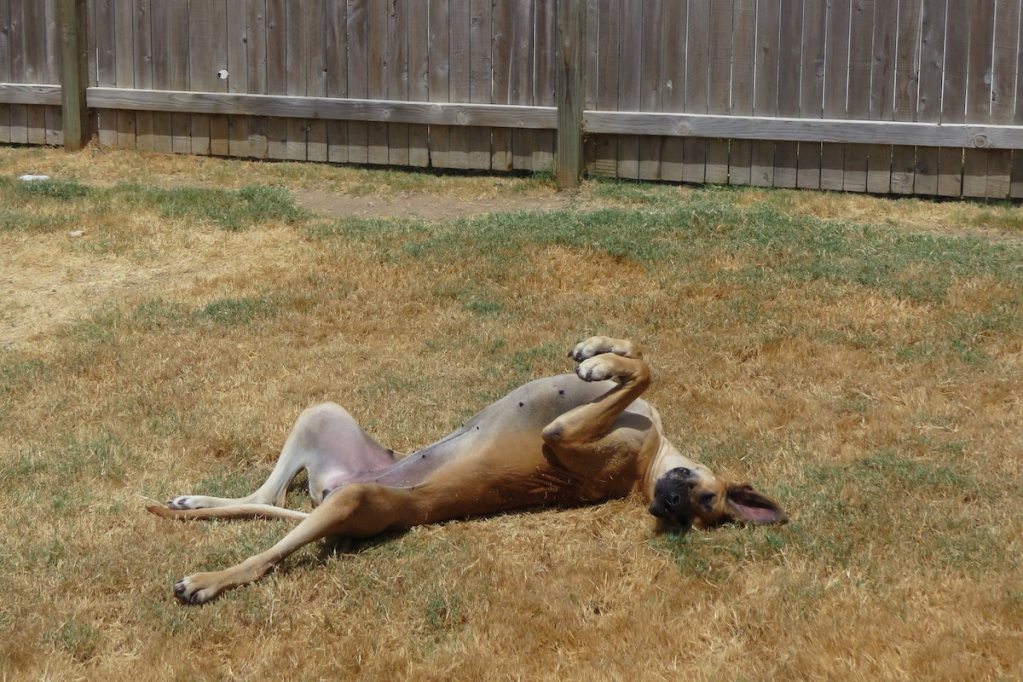 While flying with a dog sometimes gets a bit controversial — and can certainly be a hassle for pet parents — it's sweet to see everyone coming together to support this giant dog taking to the skies. Next time you go off for a flight, perhaps look around to find the canine travelers who are going along with you and maybe try to get in the seat next to them. If you're planning to travel with your dog or cat this holiday, check out our tips for flying with pets.
Editors' Recommendations